TOPLINE: Stuff You Need to Know for Friday, August 15, 2014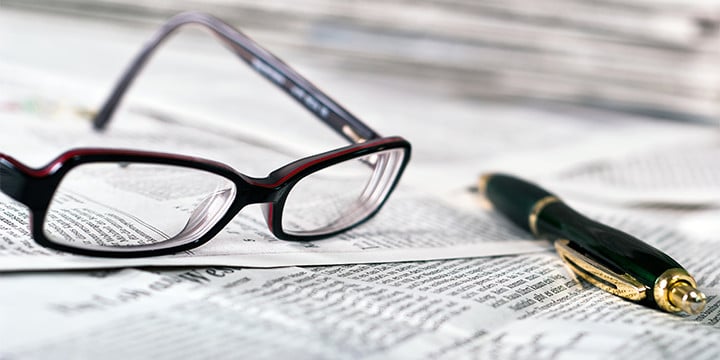 Federal Judge Orders IRS to Provide More Details of Lerner Computer Crash
A federal judge is demanding the IRS provide a more detailed explanation of what happened to the potentially thousands of missing emails of former agency official Lois Lerner. Judge Emmet G. Sullivan on Thursday ordered the IRS to provide a new sworn declaration giving more details about Lerner's computer troubles, just days after the IRS submitted several to the court as part of a case brought against the agency by a conservative watchdog group. Sullivan said the IRS must provide the declaration from an official with the "authority to speak under oath for the agency" by August 22. IRS officials previously said under oath that Lerner's emails were lost when her computer crashed, and technicians were unable to recover the drive's data. Sullivan said the explanation must include how the IRS attempted to retrieve the emails of Lerner, a central figure in the agency's targeting of conservative groups, from alternative sources such as mobile devices.
Still bobbing, still weaving, anything but the truth.  We need to get to the bottom of this scandal NOW!
http://www.foxnews.com/politics/2014/08/14/federal-judge-orders-irs-to-provide-more-details-lerner-computer-crash/
Official: Second Illegal Immigrant Wave of 30,000 Coming in September, October
A second wave of some 30,000 unaccompanied illegal minors from violence-ravaged Central American nations is expected to swamp the U.S.-Mexico border in September and October, a crisis that could be worse than the one that has already pushed 62,000 children into the U.S., according to a top immigration group. "Right now it's just too hard for them to cross, but we expect when it cools down a little bit in August or in September, October, we'll see another surge again," said Tiffany Nelms with the U.S. Committee for Refugees and Immigrants, a key support group handling the current crisis. A second wave will pressure border agents and support groups far more than the previous surge when 62,000 arrived over six months.
If they expect to see "another surge," why don't they prepare to stop it? Sounds like a Dog Whistle…  
http://washingtonexaminer.com/official-second-illegal-immigrant-wave-of-30000-coming-in-sept.-oct./article/2552029
Court: LC Not Required to Cover Emergency Contraception
Louisiana College's insurance provider does not have to cover contraception methods it finds "religiously offensive" for LC employees, according to a judge's ruling in a suit the private Baptist school in Pineville filed in 2012. The school opposed the contraceptive mandate of the Affordable Care Act, commonly called Obamacare. The ACA required non-exempt employment-based group health plans to provide cost-free coverage for all contraceptive methods approved by the Food and Drug Administration. Four of those methods may prevent a fertilized egg from attaching to the uterine wall, which LC officials said opposes the religious beliefs of the college. LC filed suit in February 2012 stating that the ACA's contraceptive mandate violated the school's religious freedom. According to a ruling issued Wednesday by federal Judge Dee Drell, LC believes as a matter of faith that human life begins at conception, or when an egg becomes fertilized, and it is against its religious beliefs to participate in or facilitate access to abortion or "abortifacient" drugs, as it refers to them.
Another win for the 1st Amendment over Obamacare!
http://www.thetowntalk.com/story/news/local/2014/08/15/court-lc-required-cover-emergency-contraception/14090191/
Produced by Tea Party Patriots Communications – Contact Shirley & Banister –  122 S Patrick St, Alexandria, VA 22314 – 703-739-5920