Topline News – May 23, 2014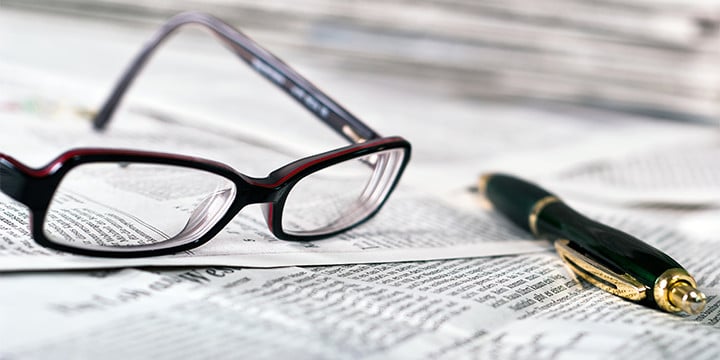 IRS Slams Door in Face of Conservatives
"The IRS is responding to record criticism of a proposed rule further targeting conservatives, not by listening to the will of the people, but by going behind closed doors… Instead of addressing those complaints and conducting its proceedings in public, the IRS made the bombshell announcement that it will do just the opposite. The agency announced Thursday that it will go ahead with its plan to tighten the rules governing certain tax-exempt groups organizations (including many tea-party groups) without holding a public hearing… Jenny Beth Martin, president and co-founder of Tea Party Patriots… told WND, 'This is nothing more than double-speak from Internal Revenue Service Commissioner John Koskinen. Instead of walking-back proposed restrictions on free speech by 501(c)(4) groups, he and the Obama administration want to write them in secret.'"
This is the story about IRS rules that gets it right!  Read it here:
http://www.wnd.com/2014/05/irs-slams-door-in-face-of-conservatives/#YTvBKrTtcp7ePl0C.99
Tea Party Patriots is at the center of this IRS storm. Sent a note to Mike Rudin at mrudin@sbpublicaffairs.com to get your guest or call him now at 703-739-5920.
The Tea Party Comes of Age
"The conservative movement and Tea Party will always be at its best when nudging the GOP to remain solidly committed to its principles of a smaller government, strong national defense and personal responsibility. The check and balance of the Tea Party and the establishment could be a powerful tool for a party still finding its way back to national prominence, but it will take a continued effort from both sides to avoid antagonizing one another and focusing on the job at hand."
Read this terrific column right here:
http://abcnews.go.com/Politics/tea-party-age/story?id=23825983
Al Qaeda Terrorists at Guantanamo Treated Better Than Our Vets
"Despite the fact that Al Qaeda terrorists carried out the Sept. 11 terror attacks, killing 3,000 people in America, the admitted co-conspirators and their roughly 150 fellow jihadists at Gitmo have approximately 100 doctors, nurses and health care personnel assigned to them…. The VA and Gitmo eligible patient-to-health care provider ratios speak volumes. While the Gitmo ratio is 1.5 to 1, for America's 9 million veterans receiving VA health care and 267,930 VA employees, the ratio is 35 to 1."
This is a must-read for Friday!
http://www.foxnews.com/opinion/2014/05/22/al-qaeda-terrorists-at-guantanamo-treated-better-than-our-vets/