Topline News – May 20, 2014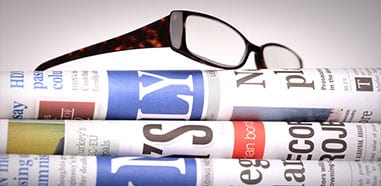 What America Cares About ­ Gallup Poll Shows It's Jobs, Government and the Economy
"Twenty percent of Americans name unemployment or jobs as the most important problem facing the country in May, up from 14% who mentioned these issues in April. Dysfunctional government (19%) and the economy in general (17%) also rank among the top problems."
Read the Gallup Poll here!:
http://www.gallup.com/poll/169289/jobs­government­economy­remain­top­problems.aspx
CMS Stonewall FOIA Requests about Do­Nothing Obamacare Contractor
"Serco, a British­based company that received an Obamacare contract worth up to $1.34 billion, is paying employees to sit idle, nap and play Pictionary on the taxpayer dime, according to recent reports by St. Louis's KMOV­TV. But charting the scope of the waste may be impossible, given the Centers for Medicare and Medicaid Services' recent stonewalling…. KMOV investigative reporter Chris Nagus tells me CMS has ignored the response deadlines mandated in the federal open­records law, refusing to tell him just how many applications have been processed at Serco's facilities in Missouri, Kansas, and Oklahoma."
Read all about it at The Corner on NRO!:
http://www.nationalreview.com/corner/378280/cms­stonewall­foia­requests­about­do­nothing­obamacare­contract or­jillian­kay­melchior
The Part of the Obama Admin. That's Supposed to Help U.S. Workers Is Calling for More Foreign Labor
"The Obama administration's Department of Labor, which is supposed to represent the needs of U.S. workers, said Monday that the government needs to find ways to get more skilled foreign workers into the country."  But Sen. Jeff Sessions is taking exception with the Obama administration's priorities.  "Whose Department of Labor is this?" asked a Sessions spokesman.  "Nearly one in two recent college graduates are underemployed, and yet the administration wants to double the supply of low­wage guest workers to fill jobs in their place.  Millions of young American men and women are racking up student debt trying to earn a degree and make a living. What does the administration do? It teams up with the corporate immigration lobby to try and put that reliable living out of reach."
You gotta read this!
http://www.theblaze.com/stories/2014/05/19/the­part­of­the­obama­admin­thats­supposed­to­help­u­s­workers­iscalling­for­more­foreign­labor/