Top 8 Consequences of #ObamacareMadness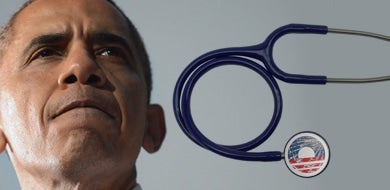 Moving deadlines, warnings about future premium hikes, continued website dysfunctions – the Obamacare Madness continues.
With SenatorReid'scomment about computer illiteracy being the reason for enrollment woes, it is obvious Washington is looking to blame anyone except themselvesfor this legislative mess. The truth is DC elites have created these consequences by pushing an ill-conceived bill through Congress against the will of the people. Here are thetop 8Obamacare consequencesplaguing Americans today.
1. Increasing costs. Out-of-pocket costs are skyrocketing under so-called Affordable Care.According to eHealthInsurance, "Premiums have risen faster under Obamacare than in the previous eight years." Since February 2013, they have jumped by 39% (individuals) and 56% (families) on the individual market. This is opposed to average premium increases between 2005 and 2013, which were 37% and 31%, respectively.[1] There's no signs of improvement, as "health industry officials say Obamacare-related premiums [in 2015] will double in some parts of the country." [2]
2. Cancelled policies.'If you like it, you can keep it' was dubbed the lie of the year by Politifactand rightly so. [3] Last fall, millions of Americans discovered they weren't able to keep their cherished policies. This does not include the loss of employer-based plans, which was predicted to affect as many as 80 million people in 2014 alone. [4] To avoid the political fallout, the President used his "penocracy" to unilaterally enact changes that would postpone losses until after upcoming elections.
3. Limited access toproviders.With Obamacare's narrower networks, some patientshave had to forego their trusted doctors and treatment centers.According to an Associated Press Survey, "[O]nly four of 19 nationally recognized comprehensive cancer centers…said patients have access through all the insurance companies in their state exchange."For example, "Seattle Cancer Care Alliance is excluded by five out of eight insurers in Washington state's insurance exchange." [5] No one, especially those suffering, should have to lose their doctor, but it's happening under Obamacare.
4. Dwindling work hours.If you like your hours, well you probably can't keep those either. The new definition of full-time employment – 30 hours or more a week – has causedmore than 400 businesses and organizations to cap staff's hours, hoping to avoid costly liability under Obamacare. [6] Hurting families will now even struggle more.
5. More taxes andpenalties.There are 18 new taxes in Obamacare – some having an indirect effect. Take the new 3.8% Net Investment Tax effective in 2013. "Although the tax will generally hit high-end taxpayers (threshold is $250,000 for married and $200,000 for single), because of the way many parents choose to report their children's investment income, the tax will likely hit many other children as well." [7] Then, there is the fact that Obamacare penalizes employers having non-ACA compliant insurance 18 times more than no insurance.[8]
6. Shirking pool of medical professionals. Growing regulations and shrinking reimbursement rates are causing some doctors to rethink their profession with 62% of physicians believing"their colleagues will retire earlier than planned in the next one to three years."[9]
7.Glitches.Very few knew what a 404 error was until Obamacare. While online enrollmentat the federal level is now functional, more glitches are yet to come as the website's back end – the communication between the government and insurance companies – is yet to be fixed.Robert Laszewski of Health Policy and Strategy Associatessaid, "Insurance executives just see this as a major nightmare."[10]
8. An ever-evolving law. 38 changes and growing – it's no wonder why 60% of uninsured don't know the open-enrollment deadline. Does anyone? [11]
Let's end Obamacare's Madness, and repeal now!
---