The passage of tax reform brings back the bull market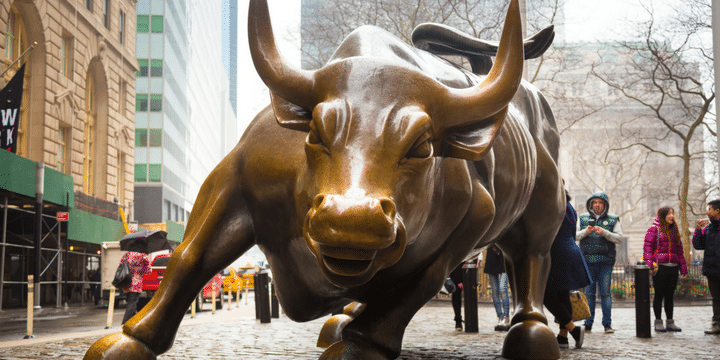 It's been two weeks since the GOP tax reform package was signed into law and we're already seeing a rise in the stock market. The Dow closed at 25,000 for the first time in history today and it's only going to get better for businesses and investors.
The White House forecasts that U.S. growth could reach 4% once the economy experiences the full effects of the tax reform law, and any materialized gain in GDP would be building upon an already solid foundation. In the third quarter of 2017, the U.S. economy grew at 3.2%, the fastest rate since the first quarter of 2015 and also the first time since 2014 that the economy expanded at a rate of 3% or more for two consecutive quarters.

"I don't see us slowing down at all," Michael Carrazza, head of Solaia Capital Advisors and chairman of Patriot Bancorp Inc. (PNBK), told FOX Business. "I believe '18 is going to be relatively strong."

The newly-approved tax legislation aims to create a more attractive environment for business investment through a number of policies, including reducing the corporate tax rate by 14 percentage points, allowing businesses to immediately write off new capital investments and switching to a territorial system of taxation. The hope is that these measures will encourage companies to bring a larger share of the profits they have held offshore for tax purposes, back onshore to reinvest in the domestic economy, thereby spurring growth.
After eight years of the Obama Administration leaving businesses and investors with the sinking feeling of uncertainty and hopelessness, they are now seeing a light at the end of the tunnel. Thanks to tax reform, Americans can finally get a return on their investment and put some extra money away!