The Most Opaque Administration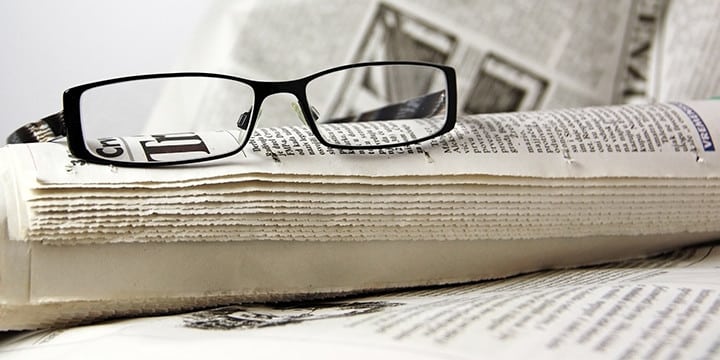 Facts are stubborn things, as famously noted by President John Adams. So, when White House Press Secretary Josh Earnest repeated the President's mantra of being "the most transparent" Administration in history, it raised a few eyebrows and questions.
"Given the prosecutions of whistleblowers and other steps," rebutted a CNN journalist. "You will still stick by that line?" To which Earnest confidently replied, "Absolutely." [1]
IRS, NSA and other scandals have tarnished President Obama's touted claims of transparency. Illegal immigration is proving no exception. State and local officials are now finding themselves in the dark when it comes to the federal government's placement of illegal-immigrant children within their states. The secret moves and mysterious plans are causing a number of governors to publically air their frustrations and demands to know what's happening.
"Not only was our state not informed prior to any of the children being brought here, I still have not been contacted and have no information about these individuals or their sponsors other than what was posted on the HHS website and subsequently reported by media," stated Tennessee Governor Bill Haslam in his letter to the Administration. [2]
Like many Americans, Haslam only found out that Unaccompanied Alien Children are being housed in his state after viewing Health and Human Services website. Despite the Governor's request to be informed about any plans to relocate Central American children to Tennessee, the President, who claims to have a phone, didn't communicate anything.
"[The] influx of immigrant children could have a significant impact on state and local governments," Haslam wrote. "The start of school is approaching for many districts across the state, and the federal government's actions have caused great uncertainty around this issue." [2]
Tennessee's Governor isn't the only one vexed by the situation. Branstad of Iowa also lashed out at the President, urging "the Obama administration [to] begin sharing individual-level data on all placements in Iowa with the Iowa Department of Human Services." The Iowa Governor pointed out that "transparency is critically important…so state and local leaders have the information needed to make sound decisions." [3]
"'Iowa is a welcoming state with a history of opening its arms to legal immigrants from around the world…,' Branstad said. However, he added that the clandestine placement of the unaccompanied children into communities across the country erodes public trust and puts a strain on already scarce state and federal resources." [3]
The news of illegal immigrants being brought to Iowa was especially surprising because Governor Branstad made in explicitly clear that he did not "want Iowa to host any of the thousands of children from Central America who have crossed the U.S.-Mexico border alone." [4] Yet, the defiant Administration – who has not only turned a deaf ear to voters, but also fellow elected officials – forged ahead with plans.
One person in Iowa was in the know – Joe Enriquez Henry, a state director for a Latino civil rights organization. According to Henry, efforts to bring children in remained "in the shadows" due to the governor's opposition. [5]
It is this type of hush-hush activity that is causing great concern for Oklahoma Governor Mary Fallin, who said the program has been "shrouded in secrecy." Fort Sill has become a revolving door for processing the illegal-immigrant children with "more than 1,000 young people being cycled through the temporary shelter." Fallin's worry is: what will take place after they leave the facility?
"'Slightly more than half of the children placed with sponsors are ever expected to return with their sponsor to immigration court, and less than half will eventually be deported,' Fallin said in the letter [to the President]." [6]
"In the shadows" efforts, sanctioned by the federal government, are camouflaging illegal immigrants from state officials and citizens. The Administration needs a more appropriate title – the most opaque Administration.
---