The left's desperate and nonsensical attacks against Kavanaugh are showing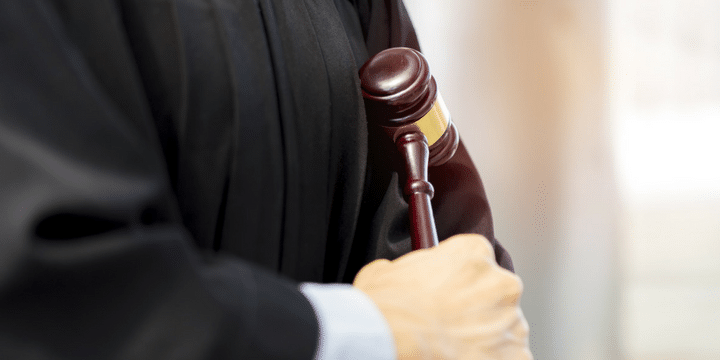 Arguments for Judge Brett Kavanaugh will begin on Tuesday, September 4, and opponents are looking for any way to delay the confirmation process. A group called Demand Justice has demanded that Senate Democrats "take the Constitution seriously" by "boycotting Kavanaugh's hearings."
The Heritage Foundation has the story:
The Constitution assigns the Senate definite responsibilities here. Specifically, it is supposed to supply advice and consent on presidential nominations.
And, since 1916, an important part of this process has been the Senate Judiciary Committee's public hearings on Supreme Court nominees. Importantly, these hearings are the only time the public actually hears from the nominee.
Demand Justice says that boycotting this crucial part of the confirmation process will somehow prove that senators take the Constitution seriously? (Insert head-scratching sound here.)
The group's email also claims that "Kavanaugh has almost four million pages of White House records" and that it's critical that senators read them all before heading into the hearings. There's no basis whatsoever for that number, and it's a smokescreen anyway. The Left simply wants to delay the process as much as possible.
It's not like they lack reading material regarding the nominee. Kavanaugh gave them more than 17,000 pages of material when he submitted his Judiciary Committee questionnaire. And the committee has publicly released more than 100,000 pages of material it received from the George W. Bush Library. That is in addition to nearly 10,000 pages from the National Archives. At the end of the day, the committee will have received and made public more documents related to Kavanaugh than for any Supreme Court nominee in history.
The Senate is getting all the material from Kavanaugh's first three years in the Bush administration, including his stint as associate counsel to the president.
…
In demanding to see thousands of reams of additional and often irrelevant material, groups like Demand Justice call for a different standard for vetting Kavanaugh than for the last Supreme Court nominee who had worked in the White House: Elena Kagan. While the Senate received material about her four years in the Bill Clinton administration, including as associate counsel to the president, no one even asked for material about her service as solicitor general in the Barack Obama administration.
The Left is looking for any reason to stall the process. Senate Democrats simply boycotting the hearings and abandoning their constitutional duties would not only be petty but shows they are losing the battle. Judge Kavanaugh is well-qualified and deserves the same respectful treatment every Supreme Court justice before him received. Starting Tuesday, we expect a fair confirmation process for Judge Kavanaugh. If you live in the Washington, D.C. area and are available to attend the hearings for Judge Kavanaugh, please sign up here. We would like to be there in full force to show our support for President Trump's excellent choice to the Supreme Court.