The Freedom Thieves are Trying to Punish YOU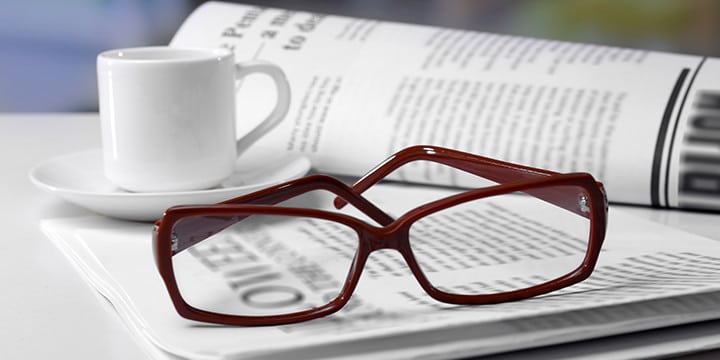 Having just returned from meetings with a few Congressmen on Capitol Hill, I felt it was important to give you an update. I will touch on what I mean by "freedom thieves" later in this email, but first I want to focus on our allies on Capitol Hill.
Know this, that you have made a difference in the last 3 weeks. You helped amend the Patriot Act with Senator Lee's USA Freedom Act to stop the bulk metadata collection on US citizens, 34 House members voted no on the rule for TPA "fast track authority," you visited over 500 Congressional offices representing 10 Senators and 291 Congressmen last week calling for an end to the Congressional Exemption from Obamacare, and because of your actions last week 5 Congressmen have already added their names as co-sponsors of HR 1953 — the No Exemption for Washington from Obamacare Act.  Today Senator Cruz flipped his vote on TPA in large part because you kept digging to find out what was in the bill and the deals Speaker Boehner and Senator McConnell were making to get votes.
Every time we make a huge difference on Capitol Hill in part with our principled Congressmen, we see the accusations, attacks, and retribution happen. It is no different this time.  The "Leadership" cannot let such "rebellious" behavior stand and we are seeing them inflict punishment on those Congressmen daring to stand on principle. Our principles. The principles of freedom.  Congressmen Trent Franks, Cynthia Lummis, and Steve Pearce lost their positions on the Whip Team and Congressman Mark Meadows lost his subcommittee chairmanship.  In the last few hours, we noticed an unusually high number of website traffic from Capitol Hill about our Congressional Exemption call to action last week. That's action we'd expect from the IRS in the height of their targeting and not from Capitol Hill.
Are you as sick of this corrupt behavior from our so-called "leaders" in Congress as I am? Are you tired of those in power in DC trying to silence those who disagree with them? It's time to send the leadership a message telling them to stop their bullying antics and it is critically important we thank those who are fighting for personal freedom, economic freedom, and a debt free future.
Conservative members of the House are meeting this evening to discuss what to do next. As they walk into that meeting, we need to make sure they know we appreciate them and want them to keep on fighting. Please call the ones at the bottom of this email today and let them know we've got their backs.
These men and women who are willing to stand up to leadership invigorate me and hopefully they invigorate you. Our principled champions on Capitol Hill are standing firm and their numbers are growing. Without a doubt if we continue to stand together as an organization and a movement, if we continue to stand up for freedom across the county and stand with those who fight for us on Capitol Hill, we will realize our vision where personal freedom is cherished again, all men are treated equally (even as we all have to live under Obamacare until it is repealed), and we will all have the chance to pursue the American Dream.  Today, let's strengthen our Congressional allies' resolve and let them know they are not alone – we have their backs. They need to hear that from you.
On the other hand, let's talk about the "freedom thieves." Around the office, we often refer to the Members of Congress who consistently vote based on their own personal gain or in lock-step with Leadership as "freedom thieves." Why? Because these are the ones who have little regard for how their actions impact our freedom.
Let's review some of the latest examples of these "freedom thieves" and how when they punish principled Members of Congress, they are really punishing you.
Freedom Thief: Jason Chaffetz
Wanted For: Removed Rep. Mark Meadows as the Chairman of the Government Operations subcommittee. Many conservatives believe it was because Meadows was one of 34 Republicans to vote "no" on a rule vote dealing with President Obama's trade authority – that Republican Leadership seems all too eager to pass. Another reason could be that last Thursday, several conservative organizations sent a letter to Chairman Chaffetz asking him to issue a subpoena to determine who signed the paperwork to fraudulently classify Congress as a small business to allow them to gain access to the DC small business exchange in order to keep their lush tax-payer-funded subsidies. Last Wednesday we had activists show up at over 500 local congressional offices to express our concerns about this special treatment. And last Tuesday, Rep. Meadows officially signed on to co-sponsor the legislation that would end the special treatment. Coincidence? Perhaps. But if Chairman Chaffetz has time to punish conservatives for representing their constituents and voting their conscience, why hasn't he issued the subpoena yet? Chaffetz was an early ally to those elected in the Tea Party wave of 2010, but over the last four years has seemingly lost sight of those who elected him.
Call to Action: Call Congressman Jason Chaffetz and tell him the following.
Reinstate Rep. Meadows as the Chairman of the Government Operations subcommittee
Issue the subpoena to find out who enrolled Congress for the DC Small Business exchange and claimed that the House and Senate both have less than 50 employees
Stop being a freedom thief
Phone: 202-225-7751
Freedom Thief: Steve Scalise
Wanted For: Removed Reps. Cynthia Lummis, Trent Franks, and Steve Pearce from the GOP whip team as punishment for their vote with the 34 that voted no on the rule mentioned above. Once upon a time, Scalise was considered a conservative and he used that credibility to win over enough support from his colleagues to become the Chairman of the Republican Study Committee. Unfortunately, he was Leadership's chosen one to chair the RSC and subsequently removed any conservative credibility the RSC once had.
Call to Action: Call Congressman Steve Scalise and tell him the following.
Reinstate Reps. Lummis, Franks, and Pearce to the GOP whip team
Stop using your power to punish Representatives who are doing their best to actually represent their constituents
Stop being a freedom thief
Phone: 202-225-3015
Freedom Thief: John Boehner
Wanted For: It could take us at least a week to compile the list of terrible things John Boehner has done as Speaker of the House, but we'll stick to how he's punished conservatives who don't follow in lock-step of his "leadership." This week, National Review Online posted a piece called,John Boehner Is Not a Man to Be Crossed. The piece talks about how Boehner is likely aiming to punish freshman Congressman Rod Blum from Iowa as retaliation for Blum's vote against Boehner in his reelection as Speaker. Boehner has been known to say he "doesn't reward bad behavior." In the past, we've seen Speaker Boehner remove people like Justin Amash, Tim Huelskamp, Walter Jones and others for so-called bad behavior from committee assignments. Well, Mr. Boehner, you have displayed a lot of bad behavior. Who are you to punish people by stripping committee assignments, committee/subcommittee chairmanships, and actively working to ensure your fellow Republicans don't get reelected? Your bad behavior has crossed so many lines it's ridiculous, and the American people are sick of it.
Call to Action: Call Speaker John Boehner and tell him the following.
Demand that your allies (Chaffetz and Scalise) do the right thing and reinstate Reps. Meadows, Lummis, Franks, and Pearce who were punished for simply voting their consciences
Stop punishing conservatives who are simply trying to represent the people who sent them to Washington in the first place. Remember, they are there to serve the American people — not to serve you
Stop being a freedom thief
Phone: 202-225-6205; Local Offices: 513-779-5400, 937-322-1120, or 937-339-1524
Finally, here's the entire list of the 34 Representatives that Leadership seems hell-bent on punishing. Call them and thank them for standing up for their constituents and for the rest of us, even in light of the hostile environment that Leadership has created. Let them know that we've got their backs.
Thank you for your continued support and for continuing to back up the few allies we have in Washington.