The final battle for Obamacare has begun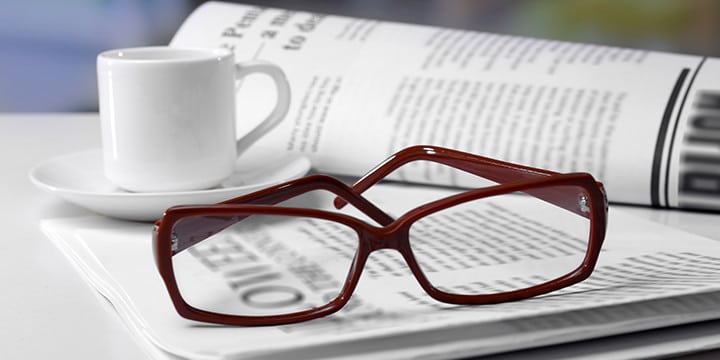 Earlier today, Senator Mike Lee (R-UT) and 14 of his fellow Senate Republicans sent a letter to Senate Majority Leader Reid (D-NV) urging him to delay all of Obamacare, and declaring their intent to defund the law in any Continuing Resolutions or other measures to fund the federal government. From the letter:
However, if Democrats will not agree with Republicans that Obamacare must be repealed, perhaps they can at least agree with the president that the law cannot be implemented as written.  If the administration will not enforce the law as written, then the American people should not be forced to fund it.
This is a matter not only of fiscal prudence, but of fundamental fairness as well. The president cannot seriously expect to waive Obamacare's onerous mandates on large businesses, while simultaneously forcing individuals and families to pay to implement an individual mandate the public has opposed since before the law was even passed.
For these reasons, we will not support any continuing resolution or appropriations legislation that funds further implementation or enforcement of Obamacare.
Tea Party Patriots is grateful to the 15 Senators who have bravely signed this letter. They are standing with the American people in opposing this law, and standing against the enormous federal bureaucracy it creates.
However, 15 Senators is not enough. While all 46 Republicans signed a letter in early July urging the President to delay implementation, only these 15 have taken a stand to force defunding the law. We need you to increase their numbers. Otherwise, come January 1, 2014, the odds of repeal or defunding will go down to almost zero. 
Below are the phone numbers of all Republicans Senators. We urge you to call and thank your Senators if he or she has signed this letter, and call to tell your Senators to get on the letter if he or she has not done so already.
The media is going to make this look like Republicans want to shut down the government. Let your Senators know you know the truth – it is President Obama, Senator Reid, and their support for an unconstitutional, tax-raising, expensive, unpopular law that could very well shut down the U.S. government.
Obamacare is coming apart, and so far 15 Senators are willing protect the American people from Obamacare's devastation. We're counting on you to get more Senators on the side of the American people.
---
This is our last chance to stop this train wreck from wreaking havoc on our economy and our health care system. Please call them today!
Have Signed on to Senator Lee's Letter: (Thank these Senators)
Marco Rubio, FL: (202) 224-3041
Chuck Grassley, IA: (202) 224-3744
James Risch, ID: (202) 224-2752
Mark Kirk, IL: (202) 224-2854
Rand Paul, KY: (202) 224-4343
David Vitter, LA: (202) 224-4623
Roger Wicker, MS: (202) 224-6253
Deb Fischer, NE: (202) 224-6551
Jeff Chiesa, NJ: (202) 224-3224
Jim Inhofe, OK: (202) 224-4721
John Thune, SD: (202) 224-2321
John Cornyn, TX: (202) 224-2934
Ted Cruz, TX: (202) 224-5922
Mike Lee, UT: (202) 224-5444
Mike Enzi, WY: (202) 224-3424
Have Not Signed on to Senator Lee's Letter: (Encourage these Senators)
Lisa Murkowski, AK: (202) 224-6665
Jeff Sessions, AL: (202) 224-4124
Richard Shelby, AL: (202) 224-5744
John Boozman, AR: (202) 224-4843
Jeff Flake, AZ: (202) 224-4521
John McCain, AZ: (202) 224-2235
Saxby Chambliss, GA: (202) 224-3521
Johnny Isakson, GA: (202) 224-3643
Mike Crapo, ID: (202) 224-6142
Dan Coats, IN: (202) 224-5623
Jerry Moran, KS: (202) 224-6521
Pat Roberts, KS: (202) 224-4774
Mitch McConnell, KY: (202) 224-2541
Susan Collins, ME: (202) 224-2523
Roy Blunt, MO: (202) 224-5721
Thad Cochran, MS: (202) 224-5054
Richard Burr, NC: (202) 224-3154
John Hoeven, ND: (202) 224-2551
Mike Johanns, NE: (202) 224-4224
Kelly Ayotte, NH: (202) 224-3324
Dean Heller, NV: (202) 224-6244
Rob Portman, OH: (202) 224-3353
Tom Coburn, OK: (202) 224-5754
Pat Toomey, PA: (202) 224-4254
Lindsey Graham, SC: (202) 224-5972
Tim Scott, SC: (202) 224-6121
Lamar Alexander, TN: (202) 224-4944
Bob Corker, TN: (202) 224-3344
Orrin Hatch, UT: (202) 224-5251
Ron Johnson, WI: (202) 224-5323
John Barrasso, WY: (202) 224-6441
We may not always agree with our elected officials, but it is important to thank them when they do the right thing. Likewise, it is important for us to encourage those who need help doing the right thing.