The Affordable Care Act that wasn't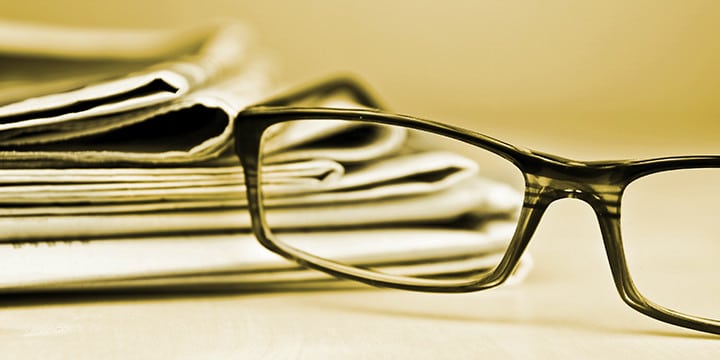 On Tuesday, the Associated Press reported a new estimate showed costs under Obamacare those in the individual insurance market would increase dramatically:
Insurance companies will have to pay out an average of 32 percent more for medical claims on individual health policies under President Obama's overhaul, the nation's leading group of financial risk analysts has estimated.
That's likely to increase premiums for at least some Americans buying individual plans.
The report by the Society of Actuaries could turn into a big headache for the Obama administration at a time when many parts of the country remain skeptical about the Affordable Care Act.
While some states will see medical claims costs per person decline, the report concluded the overwhelming majority will see double-digit increases in their individual health insurance markets, where people purchase coverage directly from insurers.
The article notes much of this is due to sick people joining the insurance pool.
Naturally, the Administration pushed back:
The administration questions the design of the study, saying it focused only on one piece of the puzzle and ignored cost relief strategies in the law such as tax credits to help people afford premiums and special payments to insurers who attract an outsize share of the sick. The study also doesn't take into account the potential price-cutting effect of competition in new state insurance markets that will go live on Oct. 1, administration officials said.
At a White House briefing on Tuesday, Health and Human Services Secretary Kathleen Sebelius said some of what passes for health insurance today is so skimpy it can't be compared to the comprehensive coverage available under the law. "Some of these folks have very high catastrophic plans that don't pay for anything unless you get hit by a bus," she said. "They're really mortgage protection, not health insurance."
At first glance, it seems as though the Administration may have a case to make against the report. First, it only examines some people impacted by the law. Second, it doesn't account for subsidies and the like to compensate people for higher health care costs. Third, it does not look at the potential for lower costs from competition in the state insurance markets. And fourth, the plans people will have will be more expensive because they are better.
A second glance, however, blows that theory out of the water. From Secretary Sebelius' press conference on Tuesday:
The secretary's remarks are among the first direct statements from federal officials that people who have skimpy health plans right now could face higher premiums for plans that are more generous. She noted that the law requires plans to provide better benefits and treat all customers equally regardless of their medical claims.
"These folks will be moving into a really fully insured product for the first time, and so there may be a higher cost associated with getting into that market," she said. "But we feel pretty strongly that with subsidies available to a lot of that population that they are really going to see much better benefit for the money that they're spending."
Ms. Sebelius added that those customers currently pay more for their health care if their plans have high out-of-pocket costs, high deductibles or exclude particular types of coverage, such as mental health treatment. She also said that some men and younger customers could see their rates increase while women and older customers could see their rates drop because the law restricts insurers' ability to set rates based on age and gender.
Other members of the Administration are not so optimistic. From The New York Times (h/t to Yuval Levin):
Federal officials are racing to set up insurance marketplaces, or exchanges, in 33 states — more than they ever expected.
Enrollment begins in six months, and the amount of work to be done is staggering, officials say.
Mr. Obama scored his biggest legislative achievement exactly three years ago when he signed the Affordable Care Act. But this week the administration cautioned officials to be careful about suggesting that the law would drive down costs.
After extensive research, the administration said it was unwise to tell consumers that they could get "health insurance that fits your budget." That message, it said, is "seen as highly motivational, but not as believable."
Of course, the Times says this is partially because of a lack of awareness on the part of Americans – if only they would cooperate and hop on board with the President:
But in its latest poll, the Kaiser Family Foundation found that two-thirds of the uninsured said they did not have enough information to understand how the law would affect them. Public opinion remains deeply divided, with 40 percent of Americans having an unfavorable view of the law and 37 percent holding a favorable view.
So what does this all mean? Erika Johnsen spells out a lot of it:
Dear Younger and Healthier People,
You will help shoulder the burdens and higher costs of ObamaCare — both through your taxes that go toward subsidies, and by paying for a particular health insurance plan that you yourselves might neither want nor need — and you will like it. You're welcome.
Sincerely,
ObamaCare.
I'd add one point to Erika's excellent summary: Namely, Secretary Sebelius is admitting to a double taxation of sorts. On the one hand, costs are increasing for insurance companies in the individual market, which will quickly work their way to the consumer. But don't worry! The Secretary says those costs will be partially offset by direct subsidies and tax credits that come from increased taxes. Of course, those taxes won't hit Middle America – they'll only target those mean upper-income earners. Never mind that history shows eating the rich affects everyone in the long run
Higher costs, higher taxes, motivational but inaccurate benefit claims –gosh if this was the private sector, we could sue for breach of contract.