Teachers explain why they carry in schools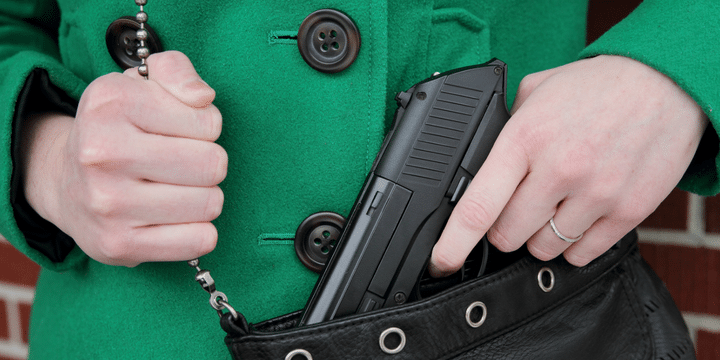 Even in the months after the tragedy at Parkland, gun violence in school remains a hot-button issue. We can all agree that school is an institution for learning and children should not have to wonder if they are going to live or die each day they walk into their schools. A common argument is, "Why do teachers have to die protecting their students?' The teachers at local school districts in Colorado began asking "Why can't we live protecting our students?" These teachers make a very compelling case as to why they legally carry in their schools.
The Washington Free Beacon has the story:
Michael, a middle school technology teacher who asked his last name not be disclosed because his school district does not reveal which teachers are allowed to carry guns, has been carrying in his school for three years. He said he had to wrestle with the decision to carry a gun at his school.

He said he was happy that his district allowed him the opportunity to be armed at school and his connection to the kids he teaches is ultimately what motivates him.

"You protect these kids, they become your kids, my kids," he said. "And I want these kids to be safe, have a safe environment and to succeed. And to me this is one more step towards that in this day and age. If something were to ever happen, I want to have that chance to protect my kids."

…

Dawn, an elementary school reading coach who also asked her last name not be disclosed, has been authorized to carry at her school for two years.

She's taken similar training in the past but this was her first time through FASTER's course. Teachers are generally required to take an advanced active shooter training course each year to meet the requirements insurance companies put in place in order to insure districts with armed teachers.

Her motivation to carry at school is more personal.

"When my son was in first grade Columbine happened," she told the Free Beacon. "And the school had called me and said he won't take his backpack off. When he got home from school I asked him 'why wouldn't you take your backpack off?' He said 'because if the bad guys come into school, I want to be able to jump out the window and run away and run home.' And when [carrying in school] came up, kids need to be able to go to school and learn and not worry about if they're safe. So many of those kids have so much trauma in their own homes that they need a safe place they can come to, and if I can be even a part of that, they're all our babies. We teach them and we have to protect them, and they're all our family."

…

John MacFarlane, a physics and chemistry teacher with 16 years of experience at Academy District 20 in Colorado Springs, has a great deal of experience with firearms and is a NRA-certified firearms instructor. However, his district does not currently allow teachers to carry. He completed June's FASTER Colorado training in hopes it would help him to convince the district to change its mind.

"Getting teachers who are highly trained, willing, capable to carry is an ultimate end goal," MacFarlane told the Free Beacon. "I understand the complexity, I understand the hesitancy of school boards to just say we're going to arm teachers because unfortunately a lot of people aren't educated on what that means. They think you're going to hand a box of guns out at a staff meeting and be like alright we're going to train you how to shoot the bad guy. That's the last thing that I want to see. I want to see those of us who are willing, able and highly capable, and have the right mindset for that.
All of these teachers and many others don't want to see another tragedy and giving them the tools needed to protect themselves and their students is better than being left defenseless. Why do you carry and support the Second Amendment? Tell us on Twitter at @TPPatriots.