Tea Party Patriots Weekly Report from Washington for 9/25/17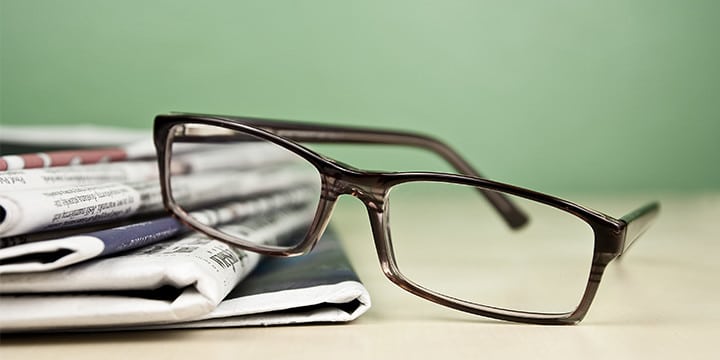 CALENDAR:
The House will return today, with the first votes held at 6:30, and will stay in session through Thursday, with the last votes scheduled for 3 PM. The Senate will return today, and is scheduled to stay in session through Friday.
LAST WEEK ON THE HOUSE FLOOR:
The House was in recess last week.
THIS WEEK ON THE HOUSE FLOOR:
The House returns today, with the first vote at 6:30 PM. Tonight, the House is scheduled to take up eight bills under Suspension of the Rules.
Tomorrow, the House is scheduled to take up H.R. 2824, the Increasing Opportunity and Success for Children and Parents through Evidence-Based Home Visiting Act.
On Wednesday and Thursday, the House is scheduled to consider two more bills under Suspension of the Rules, and one bill – H.R. 2792, the Control Unlawful Fugitive Felons Act of 2017 – under regular order.
LAST WEEK ON THE SENATE FLOOR:
Last Monday, the Senate returned and immediately got to work on H.R. 2810, the National Defense Authorization Act (NDAA). First up was a motion to invoke cloture on the bill, ending debate and setting up a final vote. That motion passed by a vote of 90-7. Then the Senate proceeded to vote on the bill. That vote passed by 89-8. It should be noted that consideration of this roughly $700 billion defense authorization bill was done in a process where the bill's floor manager – Sen. John McCain, Chairman of the Senate Armed Services Committee – worked with, one might almost say colluded with, Senate Majority Leader Mitch McConnell to fill the amendment tree and allow for a vote on only one of the scores of amendments senators filed. Some would consider that a departure from regular order – the NDAA typically draws dozens of amendment votes during its consideration. But not this time.
On Tuesday, the Senate took up the nomination of Noel J. Francisco to serve as Solicitor General of the United States, the third-ranking official at the Department of Justice. First the Senate voted by 49-47 to invoke cloture on the nomination; then, by a vote of 50-47, the nomination was confirmed.
Then the Senate voted to invoke cloture on the nomination of William J. Emmanuel to serve as a Member of the National Labor Relations Board, setting up a vote to confirm him as the first vote of this week.
And then they were done, and they went home.
THIS WEEK ON THE SENATE FLOOR:
The Senate returns today, and will take up a confirmation vote on William J. Emmanuel to serve as a Member of the National Labor Relations Board. We'll know more about the Senate schedule for the rest of the week after the Tuesday GOP policy lunch – we could be holding a vote on the Graham-Cassidy legislation, or we may not, depending on what happens at that lunch.
IMMIGRATION:
Last Monday, at a Nancy Pelosi press conference in San Francisco, the House Minority Leader came under fire by about 60 hard-left advocates for illegal immigrants. The protesters – who interrupted her press conference and totally prevented her from speaking – were demanding what they called a "clean" DREAM Act (that is, one that made no concessions to Republicans on border security, or anything else) and an INCREASE in the number of illegal immigrants who would be shielded by the legal implementation of President Obama's illegal Deferred Action for Childhood Arrivals program.
At one point, the protesters began to chant at Pelosi, "You're a liar!"
Pelosi was, to say the least, more than a bit taken aback.
IRAN:
President Trump used the occasion of his first speech before the United Nations General Assembly to excoriate the Obama Administration's Iran nuclear deal, calling it an "embarrassment" to the nation and then declaring that he had decided what he was going to do about certification of Iran's compliance with the treaty next time it comes to his desk for his signature, which will be next month. News reports indicate that in a private meeting he had with British Prime Minister Theresa May, he refused to tell her what he would do about certifying Iranian compliance when she asked.
OBAMACARE:
It was a topsy-turvy week for efforts to repeal ObamaCare. The week started with momentum building for passage of the Graham-Cassidy legislation we discussed at length last week, and ended on Friday with the announcement by Sen. John McCain that he would be joining Kentucky Sen. Rand Paul in voting against the bill. With two announced "no" votes, that put Graham-Cassidy supporters up against a wall – Majority Leader McConnell can only afford to lose two GOP Senators' votes in order to pass this bill, and Susan Collins of Maine and Lisa Murkowski of Alaska (both of whom joined with McCain in killing the last iteration of the Senate's ObamaCare repeal exercise) are already believed to be leaning against the bill. So are Ted Cruz and Mike Lee, if Cruz is right. If any of them – or any other GOP Senator, for that matter – joins McCain and Paul in voting against the bill, it's dead, and Republicans will have lost the opportunity to use the 2017 reconciliation vehicle to repeal any element of ObamaCare.
McCain said he would be voting no on the bill because he disagreed with the strategy of bringing a bill to the floor without using regular order – committee hearings, markup, amendments on the floor. He reminded everyone that he had given a speech on the Senate floor back in July, when he voted against the last attempt at repeal of some elements of ObamaCare, calling for a more bipartisan process that used regular order.
So is that why he announced Friday he would be voting against the bill? I think that was part of it. McCain is an Old Bull, one of the Senators who remember fondly through misty, water-colored memories a Senate where bipartisanship reigned. That Senate died a long time ago – in fact, I would argue that Senate died in his very first year in the Upper Chamber, 1987, when Ted Kennedy decided to coin a new term to describe the extreme slandering of a nominee as part of an effort to defeat his confirmation. We now refer to that process as "Borking" someone, after Judge Robert Bork, nominated to the Supreme Court by Ronald Reagan in 1987, whose reputation was eviscerated by the professional left in their ultimately successful attempt to defeat his confirmation. The Senate has not been the same since.
There are other factors at play. McCain was once – in the late 1990s, and into the early part of this decade, when he was championing left-wing campaign finance reform – the darling of the mainstream media, The New York Times editorial board's favorite Republican. Then he won the GOP nomination for President in 2008, and the mainstream media remembered that he was a Republican, and treated him as such. He was their darling no more. Then he got walloped by Barack Obama and went back to calling for bipartisanship, and he became their favorite once again. He likes being their favorite. And announcing that he would vote to kill any effort to repeal ObamaCare, or even elements of it, helps him maintain and solidify that status.
Late last night, both the Washington Post and Politico reported that Sens. Graham and Cassidy will introduce a new version of their bill today that will send more money to Alaska, Arizona, Kentucky and Maine, home to several of the remaining GOP holdouts. In addition to rejiggering the spending allocation, the revised version of the bill also gives states more flexibility to roll back some of ObamaCare's insurance mandates – including guarantees for people with pre-existing conditions.
The Senate GOP Leadership hasn't decided whether or not they'll bring the bill to the floor for a vote. Last week, Leader McConnell sent out his spokesman to issue a statement declaring McConnell's "intent" to bring the bill to the floor. Note two things – first, McConnell did not go out of his way to find the assembled news media to make the declaration himself on camera; instead, he used his spokesman to do so, thereby providing a layer of insulation in case he decided ultimately not to bring the bill to the floor. Second, the spokesman said it was the Majority Leader's "intent" to bring the bill to the floor, not his "commitment." So that's a second layer of insulation. McConnell can decide against bringing the bill to the floor at relatively little cost to himself in embarrassment.
So on Tuesday, all the GOP Senators will gather for their weekly policy lunch, and they'll have a discussion. And there will be a lot of attention paid to Senators Collins and Murkowski. If both of them declare their support for the bill, who knows, it just might pass. But it's looking rather dark for supporters of Graham-Cassidy right now.
Let me finish by reminding you if you have not yet set your TiVo or DVR, tonight at 9 PM on CNN, Senators Lindsey Graham and Bill Cassidy will debate Senators Bernie Sanders and Amy Klobuchar on healthcare reform. It'll be interesting to see how good Graham and Cassidy are at explaining and promoting their bill – and how good Bernie Sanders is at defending single-payer healthcare. Here's a tip – if you ever get in an argument with a proponent of single-payer healthcare, just ask them if they realize that will mean the end of all the employer-provided healthcare plans in America. Remember, the significant majority of the people in this country get their healthcare through their employer, and their biggest fear is that they'll lose it. Tell them single-payer means the end of all employer-provided health coverage, and watch support for single-payer evaporate.
RUSSIA PROBE:
Last Tuesday, CNN reported that the U.S. government had wiretapped former Trump campaign chairman Paul Manafort both before and after the November election last year.
According to the CNN report, the first time he was wiretapped came about in 2014, after a Foreign Intelligence Surveillance Act court authorized the surveillance after he became the subject of an FBI investigation that centered on work he did for Ukraine's former ruling party. That surveillance was ended sometime last year for lack of evidence.
The FBI then began the surveillance again last year after obtaining a new FISA court warrant. That surveillance extended into this year, and included the transition period – a time when Manafort was known to be talking to president-elect Trump.
TAX REFORM:
We're getting some movement on the tax reform front. After months and months of closed-door meetings, it appears the so-called "Big Six" are ready to release the details of their tax reform proposal.
The Big Six, you will recall, are two leaders from each of the three entities with a stake in the negotiations – Treasury Secretary Steven Mnuchin and National Economic Council Director Gary Cohn representing the Trump Administration, Senate Majority Leader McConnell and Senate Finance Committee Chairman Orrin Hatch representing the Senate, and House Speaker Ryan and Ways and Means Committee Chairman Kevin Brady representing the House.
Details began leaking out over the weekend. According to published reports in the Washington Post and Axios, the plan will include:
Dropping the corporate rate from 35% to 20%. This represents a compromise between the Administration and congressional Republicans – Trump wanted it lowered to 15%, while congressional Republicans said that was too low and would require too much closing of loopholes elsewhere to make up for the lost revenue, and instead said they were aiming for 22-25%.
Cutting the top rate for "pass through" businesses from 39.6% to 25%. Most businesses in America do not pay the corporate rate, because most businesses in America are not organized as the kind of corporation that pays the corporate rate. Most of the small businesses in America are organized legally in such a way that their profits "pass through" to their owner's/owners' individual tax returns. Treating these small businesses differently, and dropping that rate from 39.6% down to 25% is a good deal, but it's not as good as what the National Federation of Independent Business wanted – they wanted small businesses treated exactly the same as larger corporations, paying exactly the same rate as larger corporations, so it remains to be seen how NFIB will respond to this proposal.
Lowering the top individual tax rate from 39.6% to 35%, and collapsing the current seven different income tax brackets to just three. We do not know yet at what income threshold taxpayers will move from one bracket to the next one up the line.
A doubling of the standard deduction. This will be a huge tax cut for most middle-class families, and will mean that many families won't feel a need to itemize their deductions. Instead, they'll just take the larger standard deduction and save themselves the time and trouble.
The President will travel to Indiana Wednesday to give a speech revealing the full plan, while House Republicans take a retreat Wednesday to have their leadership brief them on the plan.
Here are the things we need to keep an eye on as this plan moves from the proposal stage to the introduction of draft legislation through committee markup and then to floor votes:
First, does the proposal increase the deficit over the ten-year budget window? If it does, the tax changes may not be permanent. Or maybe they'll make some of the tax changes permanent, and leave others to expire in ten years, in the belief that a future Congress would vote to sustain the change rather than allow it to expire and cause a tax increase. That's what happened back in 2011 and 2013, when we had the "fiscal cliffs" to deal with – those were expiring tax cuts that were enacted under President George W. Bush. If Congress had not acted, there would have been a large tax increase. As it was, the GOP-controlled House was able to sustain most of those tax cuts.
Second, does the proposal represent a net tax cut, or is it revenue neutral? That is, are we actually cutting taxes and leaving more money in the hands of taxpayers, or are we just lowering them in one area and making up for that by closing loopholes elsewhere?
If the proposal is represented as deficit neutral – that is, it does not increase the deficit over the ten-year budget window – is that because it is revenue neutral, or because it assumes offsetting spending cuts?
So, there are three different options for moving forward on this front:
Tax cuts combined with matching and offsetting spending cuts: This should be our preferred option. We need to cut taxes to stimulate the economy, but we do not want to add to the deficit. In our perfect world, we would cut taxes and "pay for" them by cutting spending by an equal and offsetting amount. The problem is, this requires leaders with backbone, and those are in short supply on Capitol Hill.
Tax cuts: If they won't demonstrate the backbone necessary to cut spending, at least give us the kind of tax cut we need to stimulate the economy. We should be willing to accept the short-term increase in the deficit this might cause, because we will make it back with better economic growth. The difference between 2% growth and 4% growth in terms of tax revenues flowing into the federal government is $5 trillion over 10 years – that is, if we could raise our Gross Domestic Product from the piddly 2% growth we've seen for the last decade or so to the kind of GDP growth rates we saw during the Reagan years, we could add $5 trillion to government coffers. That's $500 billion per year, which is ALMOST enough to balance the budget.
Revenue neutral tax reform: Even though this isn't a net tax cut, this would still be good. It would make the system simpler and fairer, and save a lot of people a lot of time and money that they now spend making sure they comply with the code. Remember, Americans spend more than 6 billion hours and $400 billion every year just to keep themselves out of jail when it comes time to file their tax returns, so even if we don't actually cut taxes, a reform that saves us that time and money would have value.
SUGGESTED READING:
JENNY BETH MARTIN/TEA PARTY PATRIOTS:
WT: Jenny Beth Martin: DOJ Must Carefully Review AT&T-Time Warner Merger
Hill: Jenny Beth Martin: McConnell Has Until Wednesday To Prove He's Serious About Slaying ObamaCare
Breitbart: Tea Party Patriots: ' Pass Graham-Cassidy' Set America On Path To Fully Repeal ObamaCare
WE: Tea Party Group Supports ObamaCare Overhaul
LifeZette: Conservatives Warm To Last Ditch ObamaCare Plan As Options Run Out
Breitbart: Exclusive: Rick Santorum on Graham-Cassidy: 'This Is the First Real Bullet for ObamaCare'
Breitbart: Tea Party Patriots 'Keep Your Promises' Rally Calls for Republican Majority To Act
Breitbart: Exclusive: Wetumpka Tea Party Leader Slams Mitch McConnell Group For Deceptively Editing Video From Event To Attack Roy Moore
Breitbart: Jenny Beth Martin: Roy Moore Is A Strong, Principled Conservative Who Will Put Principles First In Senate
My Web Times: Once Quiet, Vocal, Tea Party Head Wants All Sides Heard
USAT: Trump Tweetstorm Blasts McCain for Opposing ObamaCare Repeal
AP: Little Headway Seen in Effort To Boycott Sean Hannity Show
IMMIGRATION:
Hill: Pelosi Shouted Down By Protestors During DREAM Act Conference
SFGate: Protestors Shut Down Pelosi News Conference On DACA: '"All Of Us Or None Of Us"
Hill: Liberal Unrest Threatens Democrats Immigration Strategy
IRAN:
WE: Trump Signals End Of Iran Nuclear Deal By Calling It An Embarrassment In UN Speech
WE: Trump Confirms He's Made Decision About Fate Of Iran Nuclear Deal
IRS:
USAT: New Details Emerge in Tea Party Suit Against IRS
OBAMACARE:
Hill: New GOP ObamaCare Repeal Bill Gains Momentum
WE: Last Ditch ObamaCare Repeal Bill Will Get Preliminary CBO Score Next Week
Hill: CBO To Release Limited Analysis Of ObamaCare Repeal Bill Next Week
Breitbart: CBO Will Release Initial Score Of Graham Cassidy ObamaCare Repeal Bill Next Week
Roll Call: Ryan Says House Would Vote On Graham-Cassidy If Senate Passes It
Politico: McCain: I'm Not There Yet On Latest ObamaCare Repeal Bill
Hill: Senate Democrats Launch Floor Talk-a-Thon Against ObamaCare Repeal
Hill: How Senate Relationships Could Decide ObamaCare Repeal
Politico: Momentum Builds For ObamaCare Repeal
WE: GOP Senator Wants To Block States From Setting Up Their Own Single Payer Systems
Fox News: Senator Rand Paul 'Graham-Cassidy Does Not Repeal ObamaCare And I Oppose It'
Politico: Dems Rush Back To ObamaCare Battle
Politico: Freedom Caucus Chief: House Would Pass ObamaCare Repeal Plan
Axios: Murray Makes Big Concession In Bipartisan Health Talks
Hill: GOP Chairman Declares Bipartisan ObamaCare Fix Dead
Breitbart: Lindsey Graham: Breitbart, Steve Bannon Critical To Passing Federalism Focused ObamaCare Repeal
CNN: Santorum: Rand Paul Is Wrong On The Health Care Bill
Hill: GOP Odds Rise On ObamaCare Repeal
Politico: Backlash Throws Last Ditch ObamaCare Repeal Effort Into Doubt
Politico: Senate Democrats Ponder Tying Up Repeal Debate For Days
Politico: McConnell Won't Commit To Floor Vote For Last – Ditch ObamaCare Repeal
Politico: Did Democrats Jump The Gun With Single-Payer Splash?
Hill: Senate GOP Aims To Vote Next Week On ObamaCare Repeal
WE: Mitch McConnell To Bring Up Graham-Cassidy Healthcare Bill on Senate Floor Next Week
WaPo: Everything You Need To Know About Who Stands Where On Graham-Cassidy 
TWS: Rand Paul's Epic ObamaCare Flip Flop Article
Hill: GOP Takes Fire On Pre-Existing Conditions
Politico: Senate Girds For ObamaCare Repeal Vote
Politico: The Unlikely Group Who Brought ObamaCare Repeal Back To Life
ABC News: Worries Of GOP Backlash Help Revive Party's Health Care Drive
WaPo: Ready To Deal This Time? Alaska's Murkowski Is In The Healthcare Spotlight Again
Politico: Trump Publicly Backs Health Care, Privately Harbors Doubts
NYT: Behind New ObamaCare Repeal Vote: 'Furious' GOP Donors
Hill: McCain To Vote No on ObamaCare Repeal
Hill: Graham and Cassidy Go into Overdrive To Win Murkowski Vote
Hill: Trump Slams McCain as a 'Let Down' over ObamaCare Repeal
WE: John McCain Lied — He Doesn't Really Want To Repeal ObamaCare
Politico: Why McCain Screwed the GOP on ObamaCare Repeal — Again
Hill: Why John McCain Opposed the GOP's Latest Repeal Attempt
Politico: Dems Not Declaring Victory Yet on ObamaCare
Politico: Cruz Opposes Latest ObamaCare Repeal Attempt
CNN: Collins: 'Very Difficult for Me To Envision a Scenario' Where She Backs GOP Health Care Bill
Politico: Graham: 'We're Going To Get the Votes Next Week'
WaPo: New Version of Health-Care Bill Will Help Alaska and Maine — Home of Two Holdout Senators
Politico: Graham, Cassidy Revise ObamaCare Repeal Bill, Appealing to Holdouts
RUSSIA PROBE:
Esquire: John McCain: On The Comey Hearing: 'It Was A Colossal Screw-up'
CNN: Exclusive: US Government Wiretapped Former Trump Campaign Chairman
NYT: With A Picked Lock And A Threatened Indictment, Mueller's Inquiry Sets A Tone
CR: MAJOR Wiretapping News Means The MSM Owes Levin A BIG Apology
Hill: Trump Allies See Vindication in Reports on Manafort Wiretapping
Fox News: Gregg Jarrett: Sessions Should Resign But Not Before Taking Action Against Clinton, Comey And Rice
Politico: Ex-Trump Chairman To DOJ: Release Any Intercepted Conversations With Non-Americans
Politico: Paul Manafort Used Trump Campaign Account To Email Ukrainian Operative
NYT: Mueller Seeks White House Documents Related To Trump's Activities As President
Fox News: Judge Andrew Napolitano: Trump's Frightening And Tightening Legal Noose
NRO: Mueller Scorches the Earth
NRO: Paul Manafort Is in Legal Jeopardy
NRO: Manafort To Be Indicted? Was Trump Tower Wiretapped? First Thoughts on Two Big Scoops
SPENDING:
Hill: Dems See New Leverage In End-Of-Year Spending Fight With Trump
TAX REFORM:
WSJ: Senate Republicans Consider A Trillion Dollar Plus Tax Cut For Budget
WE: Senate Republicans Close To Deal On $15 Trillion Tax Cut
WaPo: White House Is Seriously Considering Abandoning Some Tax Cuts For The Wealthy
Politico: Senate Republicans Declare Independence On Tax Reform
WSJ: Give Us Real Tax Reform, Not A Pig In A Poke
WaPo: White House's Plan For Tax Cuts Moves Forward
WaPo: GOP Eyes Corporate Tax Rate of 20 Percent, Retreating from Trump's Lofty Goal
Axios: Exclusive: Trump, GOP To Cut Top Rate to 35 Percent
Politico: GOP Tax Blueprint To Propose Slashing Corporate, Individual Rates
MISCELLANEOUS:
Hill: Cruel September Shifts To Democrats
American Prospect: How She Lost