Tea Party Patriots Weekly Report from Washington for 9/18/17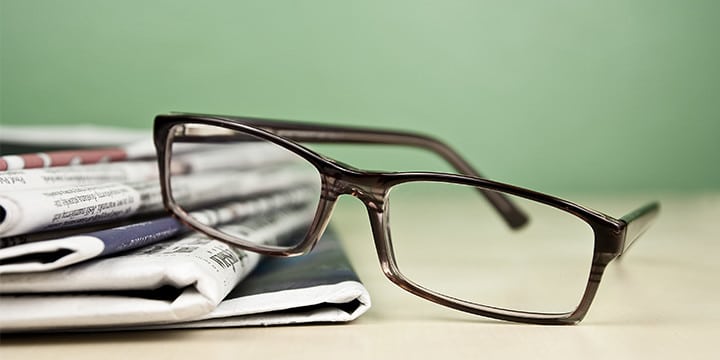 CALENDAR:
The House is in recess this week, and will return on Monday, September 25. They will stay in session through Thursday, September 28. The Senate will return today for a short week, and will stay in session through Wednesday.
LAST WEEK ON THE HOUSE FLOOR:
The House returned on Tuesday and passed a bill under Suspension of the Rules.
On Wednesday, the House resumed consideration of H.R. 3354, the eight-bill "minibus" appropriations bill. They considered 28 amendments on Wednesday, then on Thursday morning took a break from consideration of the minibus to take up and pass H.R. 3697, the Criminal Alien Gang Member Removal Act. That bill does exactly what it sounds like it does – it makes an alien inadmissible or deportable due to membership in a criminal gang. Because believe it or not, under current law, membership in a criminal gang does not in and of itself make an alien inadmissible or deportable. The bill passed by a vote of 233-175, with 25 Members not voting.
Then they returned to consideration of H.R. 3354, the appropriations minibus, and considered another nine amendments. Then they passed the bill, by a vote of 211-198, with 25 Members not voting.
They passed one more bill under Suspension of the Rules, and then they were done.
THIS WEEK ON THE HOUSE FLOOR:
The House is in recess this week.
LAST WEEK ON THE SENATE FLOOR:
The Senate returned on Monday and took up H.R. 2810, the National Defense Authorization Act (NDAA). By a vote of 89-3, the Senate invoked cloture on the motion to proceed.
On Tuesday, the Senate voted by 81-16 to confirm Kevin Allen Hassett to be a Chairman of the Council of Economic Advisers.
On Wednesday, during consideration of the NDAA, Sen. Rand Paul of KY offered an amendment to repeal the Authorization for the Use of Military Force from 2001 and the Authorization for the Use of Military Force against Iraq from 2002. He wanted to force Congress to debate whether or not we should be taking military action. The Senate voted to table the amendment, by a vote of 61-36.
On Thursday, the Senate voted by 80-17 to confirm the new Deputy Secretary of Housing and Urban Development.
Also on Thursday, the Senate passed 21 bills and confirmations by voice vote or unanimous consent – 12 of the confirmations were new U.S. Attorneys.
On Friday, the Senate voted by 94-9 to invoke cloture on Senate Amendment #1003, Sen. McCain's amendment in the nature of a substitute for the NDAA that's now on the floor of the Senate.
And then they were done.
THIS WEEK ON THE SENATE FLOOR:
The Senate will return today at 3 PM, with the first vote scheduled for 5:30 PM. At that time, the Senate will conduct two roll call votes – 1) cloture on H.R. 2810, as amended, and 2) passage of H.R. 2810, as amended.
Additionally, Majority Leader McConnell has filed cloture on the nomination of Noel J. Francisco to serve as Solicitor General of the United States.
This will be a short week for the Senate, due to the Jewish holiday. The Senate will finish its business Wednesday, and is currently scheduled to return on Monday, September 25.
CLINTON EMAILS:
While Hillary Clinton is on an extended tour of the subcontinent hawking her latest memoir, a Maryland judge last Monday ordered the state bar to open an investigation into the three attorneys who helped her delete her private emails. Anne Arundel County Circuit Court Judge Paul F. Harris, Jr. said the complaints filed against Cheryl Mills, Heather Samuelson, and David Kendall were egregious and the state bar could not just dismiss them, as had happened in some other jurisdictions.
Ty Clevenger, a lawyer who has pursued sanctions against Clinton and her legal team in other venues, brought the complaint before the Maryland bar.
DEBT CEILING:
Remember last week, when we were concerned over the debt ceiling deal President Trump cut with Senate Minority Leader Schumer and House Minority Leader Pelosi because it meant that the debt ceiling and government funding would be tied together in December, and that would increase Democrats' leverage over those December negotiations? Well, it turns out there's a value to experience, and there's a value to being in the majority. We need not have worried – over that aspect of the negotiations, at least.
The deal cut last week did not raise the debt ceiling. Instead, it suspended the debt ceiling. That is, right now, the law that says the U.S. Treasury can only borrow money up to $19.8 trillion is suspended, and that means the Treasury can issue new debt until the law goes back into effect on December 8, when the current agreement runs out.
But that doesn't mean everything will come to a screeching halt on December 8, either. At that point, the debt limit will be reset at whatever it might be at that point. And then the Treasury Secretary can once again use his so-called "extraordinary measures" to keep paying bills even when he has no money to do so. He does this by shifting numbers around on various government ledgers.
So, back to what we learned this week. It turns out that "controlling the paper," as Majority Leader McConnell put it, does count for something. When he codified the deal into legislative text, he took steps to ensure that Treasury Secretary Mnuchin would once again be able to use his so-called "extraordinary measures" to extend the government's ability to pay its bills when the debt limit suspension is lifted on December 8 and the debt limit is reimposed.
Minority Leader Schumer had specifically wanted that taken out, but McConnell understood its significance, and kept it in the legislative text. He's the Majority Leader, so he gets to decide. So when the House and Senate voted to codify that deal, they voted to give the Treasury Secretary the ability to use his "extraordinary measures" beginning again on December 8. That means the debt ceiling won't actually have to be raised again for a few months beyond December. And that means the debt ceiling and government funding will NOT be tied to one another in a December negotiation.
IMMIGRATION:
On Wednesday evening, less than a week after having Attorney General Jeff Sessions announce the termination of President Obama's illegal Deferred Action for Childhood Arrivals (DACA) executive action, Senate Minority Leader Chuck Schumer and House Minority Leader Nancy Pelosi joined President Trump for dinner at the White House. They ate Chinese food – a favorite of Schumer's – and must have had a good conversation, because when they were done, the two Democrat leaders issued a statement announcing that they had come to an agreement with the President over codifying the DACA program into law, without funding for the border wall. Their statement blindsided GOP congressional leaders for the second time in two weeks.
Within a few hours, as word spread, the Republican and conservative reaction was furious. By Thursday morning, President Trump was denying he had agreed to anything more than seeking to codify DACA. But he issued confusing and contradictory statements throughout the course of the day. On Thursday, he said specifically, "We're not looking at citizenship. We're not looking at amnesty. We're looking at allowing people to stay here. Everybody's on board. They want to do something. We're not talking about amnesty. We're talking about taking care of people."
But then White House spokeswoman Lindsay Walters said the President "does not support amnesty," but might be open to a path for citizenship. "What the Trump Administration will discuss is a responsible path forward in immigration reform," she said. "That could include legal citizenship over a period of time."
And Pelosi also contradicted Trump's apparent pullback, telling reporters on Thursday that the deal she had discussed with Trump the night before is based on the DREAM Act, and that the president had "an understanding that there's a path to citizenship in the DREAM Act."
There were contradictory statements on the border wall, too. Trump himself said, "funding will come later," but then later declared, "if there's not a wall, we're doing nothing."
With all this confusion over who said what to whom, and what it meant to both sides of the conversation, I thought it would be helpful to remind you that Tea Party Patriots has always been a strong supporter of the rule of law, and, consequently, Tea Party Patriots has always been opposed to amnesty for illegal immigrants. In this case, "amnesty" is defined as "allowing an illegal immigrant to become a U.S. citizen without being required to return to the country of his or her citizenship and apply properly for legal entry into the United States." It's neither fair nor right to allow people who have broken the law to break in line in front of people who are following the law. There's already a legal path to citizenship for those wishing to immigrate to the United States. Anyone who decided to get off that path and enter the United States illegally should not be given any sort of amnesty, for it is neither fair nor equal treatment under the law.
Of course, the fact remains that neither Schumer nor Pelosi has the power to deliver the necessary votes to codify DACA. They are the MINORITY leaders of their respective legislative bodies. They don't control the floor schedules – Senate Majority McConnell and House Speaker Ryan do.
But both McConnell and Ryan are believed to be supporters of codifying DACA. The GOP Establishment is on board, as Trump suggests. But is a majority of the House GOP Conference on board? Ryan promised conservatives when he became Speaker that he would not bring any kind of immigration legislation to the floor unless it has the support of at least a majority of his GOP colleagues. We'll see.
OBAMACARE: 
Last Wednesday, GOP Senators Lindsey Graham of SC and Bill Cassidy of LA, joined by their colleagues Dean Heller of NV and Ron Johnson of WI, introduced their new bill to repeal some elements of ObamaCare and turn the rest into a block grant program.
We talked about this bill a little bit last week, but it appears to be gaining steam, so I want to do a deep dive.
The Graham-Cassidy bill is based on the successful welfare reform of the 1990s. Rather than repeal ObamaCare entirely – which is made impossible by the Senate GOP leadership's unwillingness to challenge the ruling of the Senate parliamentarian that ObamaCare's insurance company regulations cannot be repealed using the reconciliation process – the bill shifts as much control and money as possible out of Washington and to the states.
On the good side, the bill begins by repealing the individual mandate and the employer mandate. It would no longer be a requirement of the law that individuals who do not receive health insurance from their employer or from a government program of some kind go out and purchase their health insurance from an ObamaCare exchange or pay a tax penalty. And it would no longer be a requirement of the law that employers with more than 49 employees offer health insurance to their employees or pay a penalty. The removal of that legal requirement for employers would allow many small businesses to grow beyond their current size – they've been arbitrarily capped at 49 by employers who can't afford to hire that 50th employee, because that would trip the employer mandate requirement.
In addition, the bill repeals the Medical Device Tax – a tax that encourages our most important medical innovators to move their research and development operations overseas. And repealing that tax would return between $250-$300 billion to the economy over ten years.
Further, the bill repeals all ObamaCare subsidies and spending. No more insurance company bailouts!
So the bill cuts taxes, cuts spending, and cuts the deficit. Those are all good.
Perhaps most importantly, the bill ends the federal entitlement to Medicaid, and equalizes the per-person spending in ObamaCare.
ObamaCare spending is tilted unfairly toward states that choose to have high Medicaid costs. Under ObamaCare's current spending formula, for instance, Massachusetts, a state with just two percent of the nation's population, receives seven percent of the total money spent. That's twice as much as the next-highest state, California, which itself receives far more on a per-capita basis than all but Massachusetts.
In fact, ObamaCare's spending formula is so lopsided toward high-cost states that just four states – Massachusetts, California, New York, and Maryland – with just 20 percent of the nation's population receive 40 percent of the total ObamaCare funding.
The Graham-Cassidy bill addresses this inequity by repealing ObamaCare's funding formula and instituting a formula that is much more equitable. When it is fully phased in in 2026, each state's spending would be capped on a per-capita basis, with every state receiving exactly the same amount of money for each funding recipient. That means there would no longer be an advantage for states that want to offer high-cost Medicaid coverage to their populations – they would no longer be able to foist the cost off on federal taxpayers all over the country, but would have their spending limited instead.
With ObamaCare funding moving from Washington to the states, innovation would rule. States would be able to design their own healthcare systems, tailored to the needs of their individual populations. Some would experiment with expanded Health Savings Accounts, while others might try to implement a single-payer system. The states would once again be laboratories for healthcare innovation, and the nation as a whole would benefit from seeing what works and what doesn't.
On the bad side, the bill does not fully repeal ObamaCare. It leaves in place most of the tax increases, and all of the insurance company regulations that have been driving premium prices through the roof. It does not explicitly repeal Congress' illegal special exemption from ObamaCare.
And because it would allow states to design their own plans, that means that some states could even choose to implement single-payer systems – and Republicans who passed this plan would be, in some ways, responsible for that.
So that's a deep dive on the bill itself. Now, what's going on with it?
Sen. Cassidy said late last week that he believed he had 48 or 49 GOP votes. He believes four senators are undecided – Sens. McCain, Murkowski, Collins, and Paul.
Rand Paul has since announced that he's planning to vote "no" on the bill because it's not full repeal. Sen. McCain, on the other hand, has indicated he's probably a "yes" vote.
That leaves Sens. Murkowski and Collins, both of whom voted "no" when Senate Republicans tried to move their reconciliation bill last time.
Both of them are known to be supporters of Planned Parenthood, and both object to the inclusion of a one-year cutoff of federal funds to Planned Parenthood found in the Cassidy-Graham bill.
But the Senate parliamentarian is likely to rule that provision unacceptable. If that provision is removed from the bill, it would allay their concerns over Planned Parenthood funding, and could open the door for one or both of them to vote for the bill.
Because the Senate parliamentarian has ruled that the reconciliation vehicle based on the FY2017 budget resolution expires on September 30, Senate Republicans have only a few days to pass this bill under the reconciliation process, which allows them to pass the bill with 51 votes instead of the 60 needed to overcome a filibuster. They have to have a score from the CBO before they can vote on the bill, but they don't necessarily have to wait for that CBO score before they start the Vote-a-Rama that follows the end of debate on a reconciliation bill.
Tea Party Patriots polled our supporters about this bill last week. A majority of Tea Party Patriots' supporters oppose this bill. But some of these same supporters who oppose the bill personally are willing to set aside their personal preference and have Tea Party Patriots support this legislation as a step toward ObamaCare repeal. We do not believe the bill repeals ObamaCare, and we are not "settling" for this bill. We are continuing to push for full repeal of ObamaCare, and we are continuing to push for full repeal of Congress' illegal special exemption from ObamaCare. We will even push for amendments to the bill that give more freedom from the Title I insurance regulations. We reserve the right to withdraw support if the final bill veers too much from our current understanding of the legislative text.
Majority Leader McConnell is weighing his options. He has not yet committed to bringing the bill up, and is reported to be preparing to canvass his GOP colleagues on Monday and then hold further discussions at the GOP policy lunch on Tuesday.
TAX REFORM:
Last Wednesday, House Ways and Means Chairman Kevin Brady announced the GOP leadership's preferred schedule for tax reform. They plan to release details of their proposal on Monday, September 25, with a view to then passing a budget resolution through the House in mid October, then having the Ways and Means Committee draft the legislation based on that budget resolution. That budget resolution, they believe, will set them up to pass a tax reform bill via the reconciliation process, so they don't need Democrat votes.
But they've got a problem on their hands – the House Freedom Caucus wants to know what are the details of tax reform before they'll vote for the budget resolution. They don't want a replay of the ObamaCare exercise, where they were told to vote for a shell budget resolution that would set up ObamaCare repeal, only to find out later that the leadership's so-called "repeal" bill didn't actually repeal ObamaCare. This time, they want to know what's in the tax reform package before they commit to voting for the budget resolution.
That conflict has yet to be worked out. Stay tuned.
SUGGESTED READING:
JENNY BETH MARTIN/TEA PARTY PATRIOTS:
WT: Jenny Beth Martin: A Trade Roadmap To Make American Great Again
Hill: Jenny Beth Martin: Votes Are Disgusted with the Republican Failure To Kill ObamaCare
Breitbart: Jenny Beth Martin: Trump Starting To Sound like Hillary On Immigration
NPR: Conservatives Fume Over DACA Deal As Trump Tries To Mollify His Base
Hill: Trump Keeps Political World Guessing
CLINTON EMAILS:
WT: Judge Orders Maryland Bar To Investigate Lawyers Who Helped Clinton Delete Emails
THE DEBT CEILING DEAL:
NYT: McConnell Says Democrats Glee On Debt Limit Deal Was Premature
Politico: McConnell: No December Debt Ceiling Vote
IMMIGRATION:
Politico: Trump Unlikely To Demand Border Wall For Dreamer's Bill
RC: Meadows: Freedom Caucus Asked To Develop Conservative Solution To DACA
WaPo: Ryan And Pelosi Huddle On Dream Act To Protect DACA Recipients
Hill: Agreement Reached With Trump On Young Immigrants, DEMS say
NPR: Pentagon Considers Canceling Program That Recruits Immigrant Soldiers
WaPo: Trump Die-Hard Supporters Are Fuming After An Apparent About-Face On 'Dreamers'
Breitbart: Trump Caves On DACA, Wants 'Quick' Amnesty For 800K Illegal Aliens
WaPo: Trump, Top Democrats Agree To Work On Deal To Save 'Dreamers' From Deportation
USA Today: Deal, No Deal, Back To Deal: Trump 'Fairly Close' To Agreement With Congress Protecting Dreamers
Hill: Trump Fairly Close To DACA Deal
CNN: Trump, Dems Move Closer To Deal On DACA
Hill: Trump: 'We're Not Looking At Amnesty'
Hill: Right Explodes In Anger Over Trump's Immigration Push
Hill: Trump Stuns Washington With Immigration Moves
Axios: Conservatives Blast Trump For Teaming Up With 'Chuck' And 'Nancy' On DACA
Politico: Ryan To Impanel Informal Working Group On DACA
Hill: Amnesty Fight Threatens Pursuit Of Immigration Deal
WaPo: Trump And Democrats Strike DACA Deal: Yes? No? Sort Of? Trump's World Can Be Confusing
WaPo: Trump's Immigration Talks With Democrats Attract Cautious Support
DS: Q&A: What You Need To Know About DACA
WE: Federal Judge Rules Jeff Sessions Cannot Withold Funds from Sanctuary Cities
Hill: Federal Judge Blocks Trump from Denying Funds to Sanctuary Cities
JUSTICE:
RC: Senators Could Lose 'Blue Slip' Input On Circuit Judges
NYT: As GOP Moves To Fill Courts, McConnell Takes Aim At An Enduring Hurdle
OBAMACARE:
Politico: GOP Split Over Fixing Or Gutting ObamaCare As Deadline Looms
American Commitment: Graham-Cassidy Returns Control Of Health Carte To States And Individuals
Hill: Senator Says He Nearly Has The Votes For ObamaCare Repeal
Politico: Cassidy Says He's Close To Having the Votes To Pass ObamaCare Repeal
WE: Mitch McConnell Asks CBO To Score ObamaCare Overhaul
Breitbart: Kentucky Gov. Bevin's Support for Graham-Cassidy ObamaCare Repeal Puts Mitch McConnell on Notice
Slate: Republicans Are Seriously Getting Optimistic About Passing ObamaCare Repeal Again
Politico: Senate GOP Tries One Last Time To Repeal ObamaCare
PARIS ACCORD:
WSJ: Trump Administration Seeks To Avoid Withdrawal from Paris Accord
Hill: WH Denies Trump Is Softening Stance on Paris Climate Deal
RUSSIA PROBE:
Breitbart: James Comey's Testimony Comes Back To Haunt Him as Senator Threatens Subpoena
Bloomberg: Mueller Probe Has 'Red Hot' Focus On Social Media, Officials Say
WT: Susan Rice Reveals Why She 'Unmasked' Trump Campaign Staffers
Hill: Trump Condemns Rice's Unmasking : What She Did was Wrong
Breitbart: Susan Rice Admits Unmasking Trump Team After Denying Knowing Anything
SPENDING:
Politico: Senate Finance Leaders Announce 5-Year CHIP Deal
TAX REFORM:
Politico: GOP Lawmakers Jittery Over Lack Of Tax Reform Details
Politico: Mnuchin Acknowledges 15 Per Cent Corporate Rate Not Likely
Politico: Black Pressures Ryan For Vote On Budget Resisted By Conservatives
Politico: Republicans Suspicious Of 'Democrats' Cohn And Mnuchin As Tax Plans Take Shape
WaPo: Trump's Push for Tax Cuts Is Coming Up Against a Familiar Challenge: Divided GOP
Politico: House GOP Leaders Outline Game Plan For Tax Reform
Axios: The Next Steps For Tax Reform (And Why GOP Is Still Stuck)
RC: White House Aide Walks Back Trump's Tax Hike For Rich Remarks
RC: Trump Open To Bigger Tax Bills For Richest Americans In Pursuit Of DEMS
WSJ: The 30 Republicans Holding Up Tax Reform
WSJ: Escaping The Tax Reform Budget Trap
WSJ: GOP To Release Tax Overhaul As Trump Says Rich Won't Benefit
WHITE HOUSE:
Politico: Teflon Don Confounds Democrats
Politico: Inside Trump's Dalliance With Democrats
Politico: GOP Feels Betrayed By Trump's Dealmaking With DEMS
MISCELLANEOUS:
Hill: Senate Votes Down Paul's Bid To Revoke War Authorizations
NYT: Trump Humiliated Jeff Sessions After Mueller Appointment
H.R. 3354 HIGHLIGHTS (Courtesy of House Majority Whip's Office):
Agriculture
Prioritizes food safety and inspection programs and includes additional funding to control or eradicate pests and diseases
Includes pro-business provisions that prevent regulatory and other harm to industries and small businesses

This includes menu labeling, e-cigarettes, CFTC swap dealer de minimis levels, and the regulatory treatment of partially hydrogenated oils

Grants local school flexibility from restrictive school lunch standards
Continues a ban on FDA approval for genetically modifying human embryos
Responsibly reduces funding for SNAP and WIC to reflect declining enrollment while ensuring all eligible participants can receive fully allowed benefits
Advances critical investments in rural America's infrastructure
Commerce, Justice, Science
Increases funding for law enforcement (FBI, DEA, US Attorneys, US Marshals, and ATF) to combat terrorism, violent crime, and drug (especially opioid) traffickers
Cracks down on illegal immigration by increasing funding for the Executive Office of Immigration Review to add judge teams and strengthen the U.S. Marshals border and immigration efforts
Makes trade enforcement a priority by investing in the Trade Enforcement Trust Fund and the International Trade Commission
Protects Second Amendment rights by continuing various existing provisions related to firearms, such as a prohibition on the implementation of the UN Arms Trade Treaty

Makes permanent four provisions related to import applications on shotguns for sporting purposes, the importation of "curios and relics" firearms, the export of firearms to Canada, and a prohibition on "gun-walking"
Prohibits unauthorized reporting and registration requirements on consumers purchasing multiple rifles or shotguns.

Funds grant programs such as Violence Against Women and Byrne Justice Assistance Grants
Fully funds authorized levels for anti-opioid abuse programs
Continues all existing provisions related to the sanctity of life
Financial Services
Cuts overall funding for this bill by $1.5 billion below FY17 and cuts the IRS by $149 million, which holds the agency's budget below the 2008 level

Stops the IRS from implementing Obamacare's individual insurance mandate on the American people
Implements important policy reforms to rein in and address mismanagement and under performance at the IRS

Implements financial reform, peels back harmful regulations, and streamlines outdated bureaucracy, including a number of provisions that reflect the Financial CHOICE Act
Maintains key pro-life provisions – prohibits federal and local DC funds from being used for abortion, repeals DC's physician-assisted suicide act, and continues the requirement of a conscience clause for health insurance plans
Prohibits further marijuana legalization
Maintains a prohibition on federal funds from being used for needle exchanges in DC
Provides $45 million for the Scholarships for Opportunity and Results Act (SOAR)
Homeland Security
Funds new hires within DHS as requested by the President, including Border Patrol Agents, Air and Marine Officers, Enforcement and Removal Officers, and ICE support staff
Funds 44,000 detention beds, 4,676 more than in FY17 and the highest number of beds since DHS was created
Funds the 287(g) program at the President's request, including the addition of 26 new communities to the program
Includes funding for Coast Guard acquisition, including the Polar Ice Breaking Vessel Program
Fully funds the Secret Service
Includes funding for FEMA to prepare for, protect against, respond to, recover from, and mitigate all hazards through disaster response
Includes $7.3 billion for FEMA's disaster relief account and $2.7 billion for FEMA grant programs, such as the State Homeland Security Grant Program, Urban Area Security Initiative, and firefighter assistance grants
Interior
Cuts funding for the EPA by $534 million below FY17 levels – bringing EPA's budget to below FY06 levels

Supports the President's proposal to reshape the EPA workforce

$465 million for the "Payments In Lieu of Taxes" (PILT) program
Pares back outdated, potentially harmful regulations, including the Waters of the U.S. Rule
Reforms the Endangered Species Act and continues a one-year delay on any further ESA status reviews, determinations, and rulemakings for greater sage-grouse
Fully funds wildland fire suppression at the 10-year average cost
$275 million for the Land and Water Conservation Fund and prioritizes state and local programs
Labor, HHS, Education
Cuts overall funding for the bill $5 billion below FY17 and cuts or terminates several lower-priority, unproven, or unnecessary programs
Increases funding for NIH biomedical research by $1.1 billion and funding to combat the opioid abuse epidemic, as provided for in the 21st Century Cures Act
Contains several provisions to stop the implementation of Obamacare – including prohibiting the use of any new discretionary funding to implement Obamacare
Maintains pro-life provisions and includes the text of the Abortion Non-Discrimination Act
Prevents Planned Parenthood from receiving federal funds, saving $330 million in taxpayer dollars, and eliminates the Title X Family Planning program, saving $286 million
Includes riders prohibiting the NLRB from enforcing the existing interpretation of the Joint Employer standard
Includes a rider prohibiting enforcement of the final "Fiduciary" Rule at the Department of Labor
State & Foreign Ops
Prioritizes security assistance, including funding to help assist in the fight to defeat ISIS and other terrorist groups, and fully funds the President's request to fight international organized crime
Fully funds the $3.1 billion for Israel, consistent with the 10-year Memorandum of Understanding
Maintains support for Foreign Military Financing for our partners, including Ukraine and Jordan, and provides $105 million for the Countering Russian Influence Fund
Reduces overall funding 17% below FY17 levels
Maintains restrictions on funding for the Palestinian Authority
Reduces funding for UN agencies by more than $900 million, including no funds for UNESCO or the Human Rights Council unless certain conditions are met
Eliminates the Global Climate Change Initiative, including prohibiting funding in this and prior acts for the Green Climate Fund
Includes the President's expanded Mexico City Policy, prohibits funding for UNFPA, and maintains longstanding pro-life provisions, including the Tiahrt, Helms, and Kemp-Kasten Amendments
Transportation & HUD
Invests in infrastructure that keeps our economy moving, including providing much-needed improvements to America's highway system
Prioritizes safety in our transportation systems by targeting funding to critical safety programs
$1 billion for the FAA's Next Generation Air Transportation Systems and no new passenger facility and general aviation fees
Funding to increase the productivity, efficiency, and safety of the nation's ports and intermodal water and land transportation
Facilitates interstate commerce by affirming a uniform hours of service trucking requirement
Eliminates or reduces numerous wasteful or redundant programs
Stops HUD bureaucratic overreach and prohibits HUD from directing a grantee to make zoning changes as part of carrying out the Affirmatively Furthering Fair Housing Rule