Tea Party Patriots Weekly Report from Washington for 9/11/17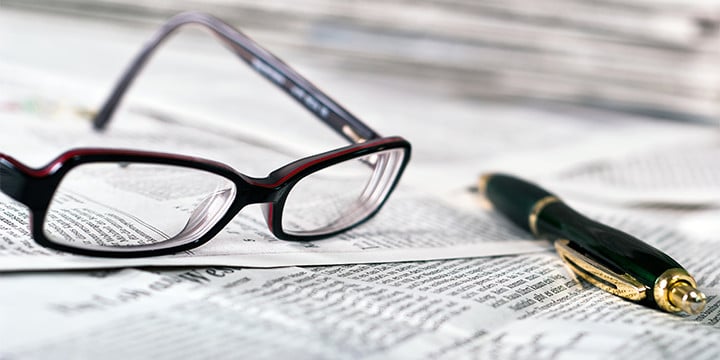 CALENDAR:
The Senate will return on Monday, September 11. The House has canceled its planned votes for Monday because of Hurricane Irma, and won't vote again until Tuesday. The House will stay in session through Thursday, and the Senate will stay in session through Friday.
LAST WEEK ON THE HOUSE FLOOR:
The House returned on Tuesday of last week, and, under Suspension of the Rules, immediately took up and passed H.R. 3110, the Financial Stability Oversight Council Insurance Member Continuity Act.
On Wednesday, the House, again under Suspension of the Rules, took up and passed H.Res. 502, agreeing to the Senate amendments to H.R. 601. This was the vehicle for the Continuing Resolution/debt limit suspension/Hurricane Harvey relief aid package, about which we'll talk more in a moment. The initial version of the House bill was a simple disaster relief bill – it appropriated $7.85 billion in an emergency supplemental, with $7.4 billion slated for FEMA's Disaster Relief Fund and $450 million slated for the Small Business Administration's disaster loan program. It said nothing about the debt ceiling, and nothing about a Continuing Resolution. The bill passed by a vote of 419-3.
Then the House spent the rest of Wednesday, all of Thursday, and part of Friday debating and voting on amendments to H.R. 3354, the Make America Secure and Prosperous Appropriations Act of 2018, a second "minibus" appropriations bill that wraps up eight appropriations bills into one giant package. By my count, they considered 32 amendments on the floor over the course of the three days, before Majority Leader Kevin McCarthy announced that they would break early on Friday to allow lawmakers to get home before Hurricane Irma hit over the weekend.
On Friday morning, the House suspended its consideration of the minibus and took up the Senate-passed C.R./debt limit suspension/Hurricane Harvey relief package. The bill passed by a vote of 316-90, with all 90 "no" votes being cast by House Republicans. They then returned to the minibus and considered four more amendments over the next 20 minutes, then broke for the week and went home.
THIS WEEK ON THE HOUSE FLOOR:
The House will return Monday, with the first votes set for 6:30 PM. They've got 12 votes planned under Suspension of the Rules, and, not surprisingly, the vast majority of the legislation they'll be considering has one thing or another with homeland security.
On Tuesday, and through the remainder of the week, the House will continue its consideration of H.R. 3354, the eight-bill minibus appropriations bill. There are 200 amendments under consideration, so it will take them quite a while to get through them. Majority Leader McCarthy expects the last vote of the week will take place no later than 3 PM Thursday.
LAST WEEK ON THE SENATE FLOOR:
The Senate returned on Tuesday, and took up and passed the nomination of Timothy Kelly to serve as U.S. District Judge for the District of Columbia. The vote to confirm was 94-2.
On Thursday, the Senate took up H.R. 601, the vehicle for the House-passed Hurricane Harvey relief assistance. Sen. Rand Paul of KY offered an amendment to use more than $10 billion in unobligated foreign aid funding to offset the cost of the hurricane relief, but the amendment was tabled by a vote of 87-10. Then Sen. Ben Sasse of NE offered an amendment to remove everything that Leader McConnell had added to the House-passed disaster relief bill, so it was just the $7.85 billion in disaster relief funding, without the C.R., without the debt ceiling suspension, and without the extra $7.4 billion. But the Senate voted to table that amendment by a vote of 72-25.
Then the Senate voted to codify the deal President Trump had cut with Democratic leaders the day before at the White House, about which we'll talk more in a moment. The bill passed by a vote of 80-17, and the bill then went back to the House. And then they were done.
THIS WEEK ON THE SENATE FLOOR:
The Senate will return Monday. Immediately after last Thursday's passage of the C.R./disaster relief/debt ceiling suspension bill, Leader McConnell filed cloture on the motion to proceed to H.R. 2810, the National Defense Authorization Act (NDAA). I expect that will be the main focus of the Senate's legislative work this week.
APPOINTMENTS/CONFIRMATIONS:
On Friday, September 1, the White House announced the president's intent to nominate Oklahoma Republican Congressman Jim Bridenstine to serve as the next Administrator of NASA, and Pennsylvania Congressman Tom Marino to serve as the next Director of the Office of National Drug Control Policy.
If they are confirmed to the positions, that will create two vacancies that will be filled by special elections.
DEBT CEILING:
On Wednesday, congressional leaders of both parties went to the White House to meet with President Trump to discuss the September legislative agenda – disaster relief funding, an increase in the federal debt ceiling, and a short-term funding bill to keep the government open beyond September 30.
Earlier that morning, the House had voted by 419-3 to appropriate $7.85 billion in an emergency supplemental to fund disaster relief efforts.
Then Senate Minority Leader Chuck Schumer and House Minority Leader Nancy Pelosi held a press availability to announce their opening offer for the White House negotiating session – a three-month Continuing Resolution, a three-month suspension of the debt ceiling, and aid for Hurricane Harvey relief efforts, all wrapped into one bill.
Speaker Ryan trashed the proposal: "I think that's a ridiculous idea," he said. "We've got all this devastation in Texas; we've got another unprecedented hurricane about to hit Florida. And they want to play politics with the debt ceiling?"
Then the Republican and Democratic congressional leadership went over to the White House for a meeting with President Trump. In addition to Schumer, Pelosi, Ryan, and McConnell, House Majority Leader Kevin McCarthy and Treasury Secretary Steven Mnuchin were in the meeting.
The Republicans made an argument for an 18-month extension of the debt ceiling, so they wouldn't have to vote to raise the debt limit again before the 2018 midterm elections. The Democrats suggested their three-month extension instead. The Republicans countered with 12 months, then six months. The Democrats held firm.
Then President Trump surprised everyone in the room – including his own Treasury Secretary, who had wanted more room to run on the debt ceiling, and had been siding with Ryan and McConnell – when he agreed to the Democrats' offer of three months.
The Republicans were blindsided. The Democrats couldn't believe what they were hearing. But Trump had what he wanted – good headlines from the mainstream media showing he could work a deal. He avoided a government shutdown, he avoided a government default, and he got money for hurricane relief efforts.
Now, about the deal – good, or bad? The answer is, there's some good, and some bad.
On the good side of the ledger, McConnell and Ryan didn't get their 18-month extension of the debt limit. Democrats weren't the only ones playing politics with the debt limit – Ryan and McConnell were, too. Their desire for an 18-month extension was just to protect their own Members, to minimize the number of times they'd have to remind the country that they're hypocrites who can't get a grip on federal spending, despite making promises to do exactly that every campaign season. If I had my druthers, I'd make them vote to raise the debt ceiling just $100 billion at a time, so they'd have to constantly be acknowledging their failure to control federal spending. So suspending the debt limit for just three months instead of 18 months is actually better, from a conservative point of view.
On the bad side of the ledger, we just suspended the debt limit without any spending reductions or spending reforms. That's a worse deal than the one John Boehner was able to negotiate back in 2011, when Democrats controlled the Senate and the White House. And we just agreed to appropriate $15 billion for disaster relief, and there are no offsetting spending cuts anywhere – all that money will have to be borrowed. And we just punted on government spending, without insisting on the inclusion of funding for a down payment on the border wall.
Perhaps worse, President Trump looked favorably upon the possibility of doing away with the debt ceiling altogether. Minority Leader Schumer introduced just such a plan in 2013, and suggested to the president in the meeting that perhaps they could just do away with the debt limit entirely.
And worse than that, Schumer and Pelosi are now empowered. Because the debt ceiling has now been suspended until December 8, and government funding has been extended until December 8, the two issues will be tied together in a December negotiation that gives the Democrats more leverage than a minority party should have. The president may have just made Chuck Schumer the most powerful man in the government in December. Don't be surprised at all to see a codification of DACA thrown in then for good measure. The question is, will Trump get funding for his border wall in exchange for codifying DACA, or will he see codifying DACA as an end in itself? And will he hold out for spending reductions or spending reforms to go along with the next increase in the debt ceiling, or will he instead punt on that again?
IMMIGRATION:
On Tuesday, under the threat of a lawsuit by state attorneys general, the Trump Administration announced it would terminate President Obama's extralegal Deferred Action for Childhood Arrivals program – in six months. The President let Attorney General Jeff Sessions make the announcement, and made sure to focus on the six month timeline. He simultaneously called on Congress to come up with a solution to the problem – which is another way of saying, when Congress sends him a bill codifying the DACA program as law, he'll sign it.
As if this wasn't strong enough, on Thursday morning, after speaking with House Minority Leader Nancy Pelosi, and at her request, Trump tweeted that no Dreamers had anything to worry about for the next six months – tweeted he, "For all of those (DACA) that are concerned about your status during the 6 month period, you have nothing to worry about – no action!"
And I just mentioned the possibility of problems with December budget negotiations. Congressman Luis Gutierrez, Democrat from Chicago and one of the leading proponents of amnesty in the House, threatened to rally Democrats to vote to shut down the government in December if DACA is not codified by then. He was actually very upset by the deal Schumer and Pelosi cut on behalf of Democrats, because, in his eyes, they gave up leverage they have right now to get DACA codified. So he's switched his focus to December. "The vast majority of members in the Democratic Caucus are ready to say, if there is no pathway forward" for Dreamers, "then there is no government for anyone," he said.
IRS: 
FOX News reported Friday that the Trump Department of Justice has no plans to charge former IRS official Lois Lerner. The revelation came in a letter replying to Congressmen Kevin Brady and Peter Roskam, the Chairman of the House Ways and Means Committee and Chairman of the Ways and Means Committee's Subcommittee on Tax Policy, respectively. The two had written a letter to Attorney General Jeff Sessions in April, asking Sessions to take what they called "a fresh look" at the case. You may recall we had Congressman Roskam as a guest on our Sunday evening webinar around that time, to talk about his efforts.
Brady responded to news of the decision not to prosecute by calling it a "terrible decision," and said, "It sends the message that the same legal, ethical, and constitutional standards we all live by do not apply to Washington political appointees."
So what the heck is going on over at DOJ? We expect this kind of behavior under Eric Holder or Loretta Lynch, two of the most politicized Attorneys General ever to serve in the office. But under Jeff Sessions, we expected better. The problem is, the career bureaucracy is still running the joint over there, and they're not about to go after a career colleague.
This is a setback, but it's not over yet. Stay tuned for future updates.
OBAMACARE:
On Friday, September 1, the Senate Parliamentarian ruled that Republicans would only have until September 30 to repeal ObamaCare with just 51 votes in the Senate, using the reconciliation instructions that passed earlier this year. That's because the current budget resolution for 2017 will expire at the end of the 2017 fiscal year, which happens on September 30.
That means that any ObamaCare repeal bill that passes with 51 votes would have to be accepted by the House, because there simply won't be enough time for a Conference Committee to meet and get a Conference Report back to the Senate in time for the September 30 deadline.
The mildly good news is, there's a bill gathering support right now that just might help – and might be able to be passed in time. After initial introduction as a possible amendment to the Better Care Reconciliation Act weeks ago, and tweaking since then, a new version of the bill will be introduced Monday by Senators Bill Cassidy of LA and Lindsey Graham of SC.
The Cassidy-Graham bill leaves much of ObamaCare's infrastructure in place – including, to some extent, the insurance company mandates that are driving higher premium prices, and most of the tax increases in ObamaCare – but it repeals both the individual mandate and the employer mandate; it eliminates the premium subsidies and cost-sharing reduction payments beginning in 2020; and it eliminates Medicaid's status as an entitlement, and instead gives states a per capita amount, also beginning in 2020. And for any state that expands Medicaid, the federal government would pay a smaller portion of the cost beginning in 2020. It maintains the requirement that insurance plans cover certain categories of essential health benefits, but it allows the states to change what qualifies as an essential health benefit.
The idea is picking up a fair amount of support. Many Republican governors – remember, there are 34 of them – like the idea, because governors like to spend money that comes from Washington. Sen. John McCain – the Senator whose vote killed the earlier Senate attempt to repeal ObamaCare – announced he liked the plan, so he might be in a position now to provide the crucial 50th GOP vote. And the White House has weighed in, urging Majority Leader McConnell to take up and pass the bill.
Is it fair to call the bill "ObamaCare repeal?" Probably not. It leaves an awful lot of ObamaCare in place. But is it better than what we have now? Quite possibly yes.
CBO is scoring the bill now. That will likely take a few weeks, which means there's no way the Senate could even vote on the bill before the final week of September. Which is another way of saying, IF CBO sends the bill back with a score in time, they MIGHT get ONE chance to pass the bill under the 51-vote threshold – IF Majority Leader McConnell is SURE he's got at least 50 GOP votes.
If McConnell were sure he had at least 50 votes for this bill, he would simply call up the House-passed American Health Care Act, then offer this bill as an amendment in the nature of a substitute. He'd get his 50 votes, Vice President Pence would be sitting in the chair to break the tie, and it would pass with 51 votes, and go over to the House. At that point, the House would have to pass it as is and send it to the president for his signature; there would not be time to go to a Conference Committee to work out differences between the two houses.
RUSSIA PROBE:
On Thursday, August 31, Senate Judiciary Chairman Charles Grassley and Senator Lindsey Graham, chairman of the Judiciary Committee's Subcommittee on Crime and Terrorism, which has jurisdiction over the Federal Bureau of Investigation, released partial transcripts of interviews that show that former FBI Director James Comey began drafting a statement exonerating Hillary Clinton over her private email server more than two months before the FBI interviewed Clinton in its so-called "probe."
"Conclusion first, fact-gathering second – that's no way to run an investigation," the two wrote in a letter to current FBI Director Chris Wray. "The FBI should be held to a higher standard than that, especially in a matter of such great public interest and controversy," they continued, demanding all FBI records of the drafts Comey prepared as well as other materials.
In questioning before a House committee last September, Comey vehemently denied having made any decision about prosecuting or not prosecuting Clinton before the FBI interviewed her on July 2 of last year. Perhaps that's true. Perhaps Comey liked to exercise his writing muscles just for the sake of exercise. Or, perhaps, he could be remembering his facts wrong. Or, perhaps, he could have lied when he told the House committee he had made no decision before the Clinton interview.
Meanwhile, Special Counsel Robert Mueller has told the White House he wants to interview six current and former senior aides to the president in particular – former Chief of Staff Reince Priebus, former Press Secretary Sean Spicer, current Communications Director Hope Hicks, current White House Counsel Don McGahn, current Deputy White House Counsel James Burnham, and White House spokesman Josh Raffel, who works closely with Trump son-in-law Jared Kushner.
SPENDING:
The House and Senate both passed a bill containing a three-month Continuing Resolution that will fund the federal government at its current funding levels through December 8.
TAX REFORM:
There's one other piece of good news about the Deal President Trump cut last week with Chuck Schumer and Nancy Pelosi – it gives the Congress about two more weeks of legislative time that otherwise would have been spent on debt ceiling and government funding negotiations. The White House wants to put that extra time to good use, and has already urged Congress to turn its attention to tax reform.
The president kicked off his fall tax-reform push last Tuesday, meeting at the White House with the so-called "Big Six" of tax reform – Senate Majority Leader McConnell, Senate Finance Chairman Orrin Hatch, House Speaker Ryan, House Ways and Means Chairman Kevin Brady, Treasury Secretary Steven Mnuchin, and National Economic Council Director Gary Cohn.
On Wednesday, the president traveled to North Dakota to pitch for tax reform in the home state of Sen. Heidi Heitkamp, a Democrat who's up for reelection next year. Rather than hammer her from the podium – as he did a week earlier to Missouri Democrat Sen. Claire McCaskill – Trump instead lauded Heitkamp from the podium, and even called her out on stage to bask in the cheers of the crowd.
At this point, there is still no agreement on a plan. Left to be decided are several matters, including: just how low to push both corporate and individual tax rates; whether to shrink the number of brackets on the individual side; whether and how to "pay for" the changes in the package; and whether or not parts of the package will have to be temporary, to comply with reconciliation rules that require that any permanent changes be revenue neutral.
Let me take a moment to define some terms here, because we're going to be talking a lot about tax reform in coming weeks. This is a big deal, and we all have to be on the same page.
So, some definitions, and these first two are important, because they sound very similar, and they are often interchanged, but they are actually quite different, and you need to understand the difference to understand the arguments you're going to be hearing for the next few months.
REVENUE NEUTRAL: Means that the net revenues to the government don't change. The individual elements inside a tax package may change, but the net effect on government revenue is to bring in the same amount as before. To keep a package revenue neutral, if taxes go down in one area, they must go up in another.
DEFICIT NEUTRAL: Means that the size of the deficit remains the same. If you want to cut tax revenues collected by the federal government by a trillion dollars, you can do that – but you'd have to cut government spending by the same amount to maintain deficit neutrality.
The reason this is important is because Republicans in the Senate plan to pass their tax reform bill using reconciliation rules, so they don't need to worry about winning Democrat votes. They can pass a reconciliation bill with 51 votes.
But when you use the reconciliation procedure, you have to abide by its rules – and one of its principal rules when it comes to changes to the tax code is that the changes must be deficit neutral after ten years. Not REVENUE neutral, but DEFICIT neutral. So if the president and congressional Republicans want to cut taxes to stimulate the economy, they have to do one of two things – either cut spending by an offsetting amount over the ten-year budget window, to maintain deficit neutrality, or end the changes to the code after ten years.
We would far prefer the former – cut spending to offset the tax cuts. Keep the tax changes in place permanently.
This will not be a fight between Democrats and Republicans. This will be a fight amongst Republicans – conservatives will want to cut spending, moderates will not.
SUGGESTED READING:
JENNY BETH MARTIN/TEA PARTY PATRIOTS:
Hill: Jenny Beth Martin: Federal Debt Increase Wasn't What Americans Had in Mind When They Voted GOP
WT: Jenny Beth Martin: Reform Senate Debate Rules To End the Gridlock
Breitbart: Conservative Leaders Praise Effort to End Gridlock on Trump's Court Nominees
VF: Steve Bannon Opens Up New front in War Against GOP Establishment
DS: Congress Has About 60 Days Left. Here's What Conservative Groups Think of the Progress It Has Made.
WE: Conservative Movement Leaders Call on 'All Reputable News Orgs' To Stop Citing the SPLC
BuzzFeed: House Conservatives, with Bannon Onboard, Target GOP Leaders for 'Bad' Funding Deal
NYT: For Conservatives, Trump's Deal with Democrats Is Nightmare Come True
USNWR: Trump's Dealmaking Undercuts Republicans
Hill: Heritage Action Calls for GOP To Reject Trump Spending Deal
AJC: The Week: On Charlottesville and DACA, Isakson Strays off GOP Path
AGENDA:
Hill: Trump, Congress Face Packed September Agenda
Hill: Trump's Surprise Deal Shakes Up Fall Agenda
WE: House Cancels All Monday Votes Because of Hurricane Irma
APPOINTMENTS/CONFIRMATIONS:
Hill: Trump Makes Round of Ambassador, Executive Nominations
Hill: Trump To Nominate GOP Rep. Bridenstine as NASA Chief
Hill: Dems Prep for Major Fight over Trump USDA Science Pick
Politico: Franken Opposes Trump Judicial Nominee, Setting Up Procedural Clash
Politico: Kelly Trades West Wing Neophytes for Washington Insiders
CLINTON EMAILS:
WT: Comey Drafted Announcement Closing Hillary Clinton Probe Before Key Witnesses Interviewed: Senators
Politico: GOP Senators: Comey Drafted Statement Clearing Clinton Before Her Interview
Hill: GOP Chairmen: Comey May Have Cleared Clinton Before Interviewing Her
NRO: It Wasn't Comey's Decision To Exonerate Hillary — It Was Obama's
THE DEBT CEILING DEAL:
WSJ: Trump Stuns GOP by Dealing with Democrats on Debt, Harvey Aid
WE: Mitch McConnell: Trump and Democrats Agreed to Spending, Debt Deal
Hill: Trump Shocks GOP by Siding with Dems
Hill: Trump Pulls Off a Stone Cold Stunner
DB: Donald Trump Just Undercut His Own Party on the Debt Ceiling. It Was Deliberate.
Politico: GOP Livid After Trump Cuts Deal with Democrats
CNN: Republican Leaders in the Room 'Shell-Shocked' Following Trump Deal with Democrats
WaPo: Senate To Vote This Afternoon on Bill Doubling Hurricane Aid Package, Extending Federal Borrowing Limit
NYT: Trump Bypasses Republicans To Stroke Deal on Debt Limit and Harvey Aid
WT: Trump Shuns Republican Leaders To Cut Debt Deal with Schumer, Pelosi
WaPo: Trump's Deal with Democrats Bewilders His Biggest Fans — House Conservatives
Politico: Upbeat Trump Raves to Schumer, Pelosi About News Coverage of Their Deal
Politico: Trump Suggested Scrapping Future Debt Ceiling Votes to Congressional Leaders
WaPo: Trump, Schumer Agree To Pursue Plan To Repeal the Debt Ceiling
Hill: Senate Approves Trump's Debt Deal with Democrats
Politico: Key Conservatives Oppose Trump Debt Ceiling Deal
Politico: Ryan: Trump Was Trying To Avoid a 'Food Fight' in Cutting Deal with Democrats
Hill: Power Shifts as Trump Opens Door to Schumer, Pelosi
WaPo: Debt-Ceiling Shift Signifies a Remarkable Political Evolution for Trump
WaPo: Republicans Jolted By, and Democrats Wary of, Trump's Overtures to Opposing Party
NYT: Energized Trump Sees Bipartisan Path, at Least for Now=
Hill: House Passes Trump Deal on Majority Democrat Vote
WSJ: House Passes Deal on Storm Aid, Debt Limit, Government Funding
RC: House Approves Harvey Package with Debt Deal
WSJ: Noonan: Trump Finally Pivots — but Will It Last?
DEBT CEILING:
Hill: Conservative Leader: Don't Tie Harvey Relief to Debt Ceiling
WaPo: Freedom Caucus Leader Warns: Don't Attach Harvey Aid to Debt-Ceiling Increase
Bloomberg: House Leaders Plan To Omit Debt-Ceiling Hike in Initial Harvey Aid
Hill: Mnuchin: Debt Limit Should Be Tied to Harvey Funding
WaPo: It's Time for Congress To Retire One of Its Most Dangerous Weapons
WaPo: White House Requests $7.85 Billion for Emergency Harvey Aid, Asks Congress To Raise Debt Ceiling
Politico: Conservatives Pan GOP's Debt Ceiling Scheme
Politico: White House Moves To Quell Harvey-Debt Limit Opposition
RC: Conservatives Lay Down Marker on Debt Ceiling
Mark Walker Letter to Speaker Ryan Re: Debt Ceiling
CNN: The White House Tried To Calm Furious House Republicans. It Didn't Go Well.
Politico: House Republicans Lash Mnuchin, Mulvaney Behind Closed Doors
IMMIGRATION:
Hill: Trump's Border Wall Moves Forward with Prototypes
Politico: Tech Executives Urge Trump To Protect Dreamers
Hill: Ending DACA a Risky Move for Trump
WSJ: Paul Ryan Urges Trump To Keep 'Dreamers' Program
Politico: Trump Has Decided To End DACA, with 6-Month Delay
WE: Tom Cotton, Top Senate Immigration Hawk, Supports Legalization in DACA Deal
Politico: Trump's Punt To Congress on DACA Threatens New GOP Rift
Politico: Trump Ends DACA — And Pressures Congress To Pass Immigration Reform
Hill: Dreamers Face Long Odds with GOP Congress
WT: Trump Follows Through on Campaign Pledge with DACA Action
WaPo: The Democrats Should Rethink Their Immigration Absolutism
Atlantic: How the Democrats Lost Their Way on Immigration
Politico: Border Security Could Be Key to Saving Dreamers
Politico: Trump Tells Dreamers 'You Have Nothing To Worry About' for Next 6 Months
Politico: Dems Threaten December Shutdown if Dreamers Aren't Protected
IRAN:
NRO: Bolton: How To Get Out of the Iran Nuclear Deal
Axios: Iran Deal Opponents Pave New Path for Trump To De-Certify
IRS:
FOX: Trump DOJ: No Plans To Charge Lois Lerner in IRS Scandal
Breitbart: Jeff Sessions' DOJ Will Not Investigate IRS Suppression of Tea Party Groups
OBAMACARE:
Breitbart: Exclusive — Gov. Scott Walker Backs Renewed Push To Repeal ObamaCare: 'A Winner All the Way Around'
WE: Deadline for FasOt Track ObamaCare Repeal Bill Expires Sept. 30
Politico: Moment of Truth Arrives for ObamaCare Repeal
Bloomberg: Paul Ryan Calls Alternative Health-Care Proposal 'Intriguing'
WE: Congress' Illegal and Egregious ObamaCare Exemption, Explained
DS: Why I and Other Lawmakers Should Live Under ObamaCare
Politico: Trump Wants One Last Senate Push on ObamaCare Repeal
Hill: MacArthur: Agreement Reached with House Freedom Caucus Chair on Health Plan
WaPo: McCain Considers a New ObamaCare Repeal Bill, and Activists Scramble To Stop It
WaPo: There's One ObamaCare Repeal Bill Left Standing. Here's What's in It.
Hill: McCain Backs Graham-Cassidy ObamaCare Repeal Effort
Politico: Senate GOP Accepting Defeat on ObamaCare Repeal
Hill: Dem, GOP Demands Could Sink Bipartisan ObamaCare Fix
Hill: Freedom Caucus Chair Calls New ObamaCare Repeal Bill 'Promising'
OPEN SKIES:
Hill: US Airlines Press for Trump Administration Crackdown on Foreign Air Carriers
DC: US Big Three Airline CEOs Meet with Tillerson To Discuss Open Skies
RUSSIA PROBE:
Politico: GOP Senators: Comey Drafted Statement Clearing Clinton Before Her Interview
WaPo: Top Trump Organization Executive Asked Putin Aide for Help on Business Deal
NYT: Trump Associate Boasted That Moscow Business Deal 'Will Get Donald Elected'=
WaPo: Trump's Business Sought Deal on a Trump Tower in Moscow While He Ran for President
DB: How DC Lobbyists Helped Paul Manafort Prop Up a Putin Puppet
AP: Source: Grand Jury Hears from Lobbyist in Trump Tower Chat
WSJ: Trump Attorneys Lay Out Arguments Against Obstruction-of-Justice Probe to Mueller
NBC: Manafort Notes from Russian Meeting Refer to Political Contributions
Guardian: How an Obstruction of Justice Case May be Shaping Up Against Trump
NYT: Mueller Has Early Draft of Trump Letter Giving Reasons for Firing Comey
Politico: Facebook: Russian-Linked Accounts Bought $150,000 in Ads During 2016 Race
Hill: Trump Jr. Took Meeting with Russian Lawyer To Judge Clinton's 'Fitness': Statement
NYT: Trump Jr. Says He Wanted Russian Dirt To Determine Clinton's 'Fitness' for Office=
CNN: Exclusive: Mueller Seeks Interviews with WH Staff over Trump Tower Meeting Statement
WaPo: Mueller Gives White House Names of 6 Aides He Expects To Question in Russia Probe
Politico: Notes from Meeting with Russian Said Not To Be Damaging to Trump Family
SPENDING: 
Hill: GOP Risks Spending Confrontation with Trump
Politico: Top Conservative Wants Spending Cuts To Pay for Harvey Aid
Politico: Freedom Caucus Head Opposes Shutdown over Wall, for Now
WE: White House Asks Congress for $7.85 Billion in Immediate Relief Funding for Harvey
WaPo: Trump Pulls Back Threat To Shut Down Government over Border Wall — for Now
Hill: RSC Chairman: Harvey Aid Could Be Jeopardized if Linked with Debt Ceiling
Hill: GOP Leaders To Give Trump Bitter Pill on Spending, Debt
Hill: House Approves Harvey Aid as Debt Wrangling Begins
DC: Senate Tables Amendment Calling for Harvey Aid To Be Taken from Foreign Aid Fund
Politico: House Delays 'Minibus' Votes Until Next Week
Hill: House Pushes Back Vote on Spending Package Ahead of Hurricane Irma
TAX REFORM:
Politico: Trump To Seize Populist Mantle for Pitching Messy Tax Overhaul
Politico: Trump's Meeting with Tax Negotiators Kicks Off Fall Reform Push
Politico: Freedom Caucus Might Go Rogue on Tax Reform
WJS: Trump: We Must Fix Our Self-Destructive Tax Code
WHITE HOUSE:
Hill: Republicans Don't Know Who To Talk To at White House
NYT: Forceful Chief of Staff Grates on Trump, and the Feeling Is Mutual=
MISCELLANEOUS:
NRO: The Very Strange Indictment of Debbie Wasserman Schultz's IT Scammers
FB: Southern Poverty Law Center Transfers Millions in Cash to Offshore Entities
Politico: Bipartisan Swath of Lawmakers Files Supreme Court Briefs Against Gerrymandering
WaPo: Freedom Caucus Leaders Vent to Paul Ryan after Talks with Steve Bannon
Bloomberg: Freedom Caucus Members Frustrated with GOP Leaders on Agenda