Tea Party Patriots Weekly Report from Washington for 8/14/17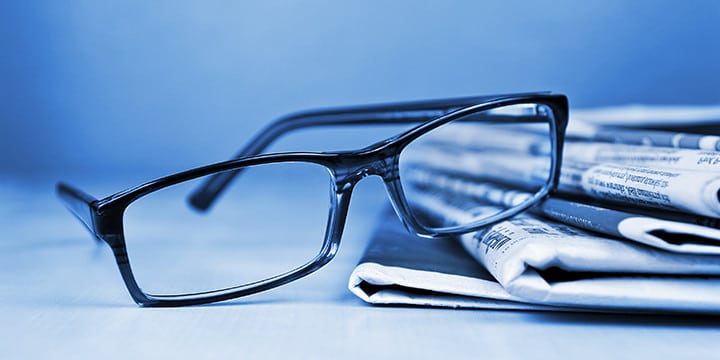 CALENDAR:
The House and Senate have both left for their August recess, and will not return until Tuesday, September 5.
APPOINTMENTS/CONFIRMATIONS:
Now that White House Chief of Staff John Kelly has moved over from his position as Secretary of the Department of Homeland Security, that creates a vacancy in that office. For the first few days after the announcement of his move, there were suggestions that maybe President Trump was creating the vacancy so he could move Attorney General Jeff Sessions to Homeland Security, and then appoint a new Attorney General who, not having recused himself from the Russia probe, could fire Special Counsel Robert Mueller.
That talk died down within just a few days. But there's still a vacancy at DHS, and it still needs to be filled. So some very smart Republican came up with a master-stroke – move Rick Perry from his position as Secretary of Energy to fill the vacancy at DHS, and then create a new vacancy at Energy. Then get West Virginia Democrat Senator Joe Manchin, who's in cycle next year, to take the vacant job at Energy, and have the new Democrat-turned-Republican Governor of West Virginia, Jim Justice, appoint someone to fill Manchin's seat. Whomever he appointed would, presumably, be a Republican, and that might provide the 50th vote necessary to create a tie in the Senate on a re-vote on ObamaCare repeal.
Of course, that assumes that everyone else votes the same way they did on the "skinny" repeal bill, meaning Sen. Lindsay Graham of SC doesn't decide to flip his vote from "yes" to "no" to stand by his good friend Sen. John McCain of AZ. And no one has yet reached out to Manchin to find out if he'd like to take the Energy job. But if it happens, you heard it here first.
JUSTICE:
Attorney General Jeff Sessions announced late Saturday that the Department of Justice would open an investigation into the events that occurred in Charlottesville, Virginia on Saturday, where white supremacists and liberal protesters clashed and one woman was killed and 19 others injured when a car driven was apparently used as a weapon of terrorism.
"The violence and deaths in Charlottesville strike at the heart of American law and justice," said the Attorney General. "When such actions arise from racial bigotry and hatred, they betray our core values and cannot be tolerated. I have talked with FBI Director Chris Wray, FBI agents on the scene, and law enforcement officials from the state of Virginia. The FBI has been supporting state and local authorities throughout the day. U.S. Attorney Rick Mountcastle has commenced a federal investigation and will have the full support of the Department of Justice. Justice will prevail."
OBAMACARE:
The House Freedom Caucus is not done trying to repeal ObamaCare. Before the recess, Freedom Caucus member Tom Garrett of VA introduced the rule for a discharge petition in the House regarding a bill very similar to the ObamaCare Repeal Reconciliation Act of 2015, the so-called "straight" repeal bill. On Friday, the discharge petition went live. The first three Members to sign the discharge petition are Garrett, Jim Jordan of OH, and Scott Perry of PA. When Members return from the August recess, more will sign on.
If and when they can get 218 Members of the House to sign the discharge petition, the measure can be brought to the floor for a vote.
Meanwhile, the next ObamaCare fight you're going to be hearing about when Congress returns from its August recess is the fight to "stabilize the individual marketplace." That's code for "funding the Cost Sharing Reduction payments," which itself is code for "sending billions of taxpayer dollars to the insurance companies to repay them for lowering costs to lower-income ObamaCare exchange customers."
Remember, ObamaCare authorized these so-called "Cost Sharing Reduction payments," but Congress never appropriated funds for the program. They're worth between $5-$7 billion per year, and they're paid to health insurance companies to reimburse them for lowering deductibles and co-pays for lower-income customers. ObamaCare required insurance companies to offer silver-level plans that reduced the cost of out-of-pocket maximums based on income level.
The Obama Administration took the position that since the funds were authorized, they could take money from other accounts to pay back the insurance companies. The House argued that the Constitution makes clear that only Congress has the authority to appropriate funds, and took the Obama Administration to court over the issue. A federal judge agreed with the House, and ruled that the payments had to stop – but the payments could continue while the Administration appealed the decision.
Then came the transition, and the assumption of power by the Trump Administration. Caving to pressure from the insurers, the Trump Administration – with Congress' blessing – has continued to make the payments on a month-by-month basis. They thought originally this was only going to be a matter of a few months' worth of payments – ObamaCare was supposed to be repealed by early summer, so the Cost Sharing Reduction payments would go away.
But now ObamaCare repeal looks like a much more difficult exercise, and as we approach the next plan year, insurers are getting more than a bit concerned. Democrats are arguing that the uncertainty of not knowing whether or not the Administration is going to fund these payments is the cause of premium increases, and Republicans haven't done a very good job pushing back.
So Sen. Lamar Alexander, the Chairman of the Senate Health, Education, Labor and Pensions Committee, is now working on a bipartisan fix with his Democrat Ranking Member, Patty Murray of WA. They will likely offer a bill to fund the Cost Sharing Reduction payments.
In the House, Freedom Caucus Chairman Mark Meadows is working with former Tuesday Group co-chair Tom MacArthur to come up with a bill that would combine funding for the Cost Sharing Reduction payments with expanded flexibility of ObamaCare's so-called "Section 1332" waivers, which allow states certain flexibility.
In case you're wondering, yes, the Cost Sharing Reduction payments are what President Trump is referring to when he tweets about insurance company "BAILOUTS."
RUSSIA PROBE:
Two big movements on the Russia probe last week:
First, we learned last Wednesday that two weeks previously, on July 26, the FBI raided the home of former Trump campaign chairman Paul Manafort. Agents armed with a search warrant arrived before dawn, so early they woke him up. The fact that they used a search warrant rather than a subpoena is significant – in order to get a search warrant, someone had to convince a judge there was probable cause that a crime had been committed.
That Wednesday was a day after Manafort had met voluntarily with the staff of the Senate Intelligence Committee, and the same day he was scheduled to meet with the staff of the Senate Judiciary Committee.
The FBI carried off multiple boxes of business and tax records. In the aftermath of this breaking development, we learned that the FBI had also spoken with Manafort's son-in-law, with whom Manafort has apparently partnered in several business deals.
Word from the FBI was that they raided Manafort's home not because they were trying to intimidate him – which is a standard tactic in federal investigations – but because they did not trust that they would get all the records they wanted just by subpoenaing him.
The second thing we learned is that the editors of The Nation – the oldest continually published weekly magazine in the country, born in 1865, and a reliable voice of the left for more than 150 years – aren't at all sure the Russians hacked the Democratic National Committee last year. That's the only deduction one can come to after reading an article the magazine published on Wednesday. Entitled "A New Report Raises Big Questions About Last Year's DNC Hack," and subtitled "Former NSA Experts Say It Wasn't a Hack at All, but a Leak – an Inside Job by Someone with Access to the DNC's System," the article argues convincingly that the metadata on the hacked documents released by Wikileaks prove two things – first, and I'm quoting here, "There was no hack of the Democratic National Committee's system on July 5 last year – not by the Russians, not by anyone else. Hard science now demonstrates it was a leak – a download executed locally with a memory key or a similarly portable data-storage device. In short, it was an inside job by someone with access to the DNC's system. This casts serious doubt on the initial 'hack,' as alleged, that led to the very consequential publication of a large store of documents on WikiLeaks last summer."
Second, and I'm continuing to quote, "Forensic investigations of documents made public two weeks prior to the July 5 leak by the person or entity known as Guccifer 2.0 show that they were fraudulent: Before Guccifer posted them they were adulterated by cutting and pasting them into a blank template that had Russian as its default language. Guccifer took responsibility on June 15 for an intrusion the DNC reported on June 14 and professed to be a WikiLeaks source – claims essential to the official narrative implicating Russia in what was soon cast as an extensive hacking operation. To put the point simply, forensic science now devastates this narrative."
I'm not going to take up more of our time discussing this significant article or its even more significant revelations, but I've put it in the Suggested Reading, and I recommend it to all of you.
WHITE HOUSE:
If news accounts in Politico and Axios are to be believed, White House Senior Counselor Steve Bannon may be in trouble. President Trump apparently believes Bannon is the source of leaks against National Security Advisor H.R. McMaster and other White House officials, and the President – who is known not to enjoy sharing credit with others – is said to be upset about a new book called "Devil's Bargain: Steve Bannon, Donald Trump, and the Storming of the Presidency," which credits Bannon with being the brains behind the Trump victory. The President may use new White House Chief of Staff John Kelly's current audit of White House organization and functions as the vehicle to make a change.
Bannon did not join the rest of the senior White House staff in Bedminster, New Jersey this week.
Appearing Sunday on NBC's "Meet the Press," McMaster dodged three opportunities to say he could work with Bannon. And appearing on ABC's "This Week," former White House Communications Director Anthony Scaramucci said he blames Bannon for the leaks, and said, "I think the President knows what he's going to do with Steve Bannon … the President has a very good idea of the people who are undermining his agenda that are serving their own interests."
Meanwhile, the President spent much of the week publicly warring with Senate Majority Leader Mitch McConnell, whose Monday suggestion that the President had what McConnell called "excessive expectations" regarding the congressional calendar was all it took to light the Trump fuse. The President spent the next three days on a Twitter rant against McConnell, taking McConnell to task for failing to pass ObamaCare repeal after seven years of promises. At one point, the President suggested that if McConnell couldn't pass ObamaCare repeal through the Senate, he should consider resigning his position.
Note to self: That's not likely to happen.
Second note to self: Self recognizes that stranger things have been known to happen in Washington. Self didn't think it likely that John Boehner would ever resign, or that a total outsider could beat 16 other candidates to win the Republican nomination for President and then defeat Hillary Clinton, either. So Self always takes Self with a grain of salt.
SUGGESTED READING:
JENNY BETH MARTIN/TEA PARTY PATRIOTS:
Hill: Jenny Beth Martin: Can We Wean Elon Musk Off Government Support Already?
WT: Jenny Beth Martin: Support Mo Brooks To Replace Jeff Sessions
Hill: Jenny Beth Martin: It's Time for McConnell To Fight with Trump Instead of Against Him
Hill: Trump's Base Cheers Attacks on McConnell
Politico: Trump Aides predicting 'Brutal' September
AL: MO Brooks Touts Senate Race Poll Numbers At Huntsville Fund Raiser
AGENDA:
Politico: Pent Up Trump Lets It Rip On Vacation
APPOINTMENTS/CONFIRMATIONS:
Politico: Trump Administration Still Riddled With Key Vacancies
Bloomberg: Manchin Emerges as Possible Pick for Energy Department
Hill: Trump Quietly Putting His Stamp on the Courts
DEBT CEILING:
Hill: GOP Lawmaker House Republicans Not Likely To Back Debt Ceiling Hike
Daily Beast: Congressional Republicans Are Scrambling For A Debt Ceiling Workaround
IMMIGRATION
Morning Consult: Poll Finds Voters Back Bill To Curb Legal Immigration
JUSTICE: 
Politico: Sessions Opens Federal Probe on Charlottesville
NORTH KOREA:
NYT: Trump Threatens 'Fire And Fury' Against North Korea If Endangers The US
WaPo: This Is The Moment Of Truth On North Korea
CNN: Mattis To North Korea: Stop Actions That Could Lead To 'Destruction Of Its People'
Hill: Trump's Fire And Fury Sends Officials Scrambling
WSJ: Trumpian Fury On North Korea
Politico: Graham: Trump's 'Fire And Fury' Comment Is 'Probably Necessary
OBAMACARE:
Politico: Freedom Caucus Tries To Force Paul Ryan's Hand
Hill: Freedom Caucus Seeks To Force ObamaCare Repeal Vote
Axios: MacArthur and Meadows Working on ACA Stabilization Package
RUSSIA PROBE: 
Bloomberg: 'Good Conservative' Grassley Ramps Up His Panel's Trump-Russia Probe
WaPo: Rosenstein: Special Counsel Mueller Can Investigate Any Crimes He Uncovers In Russia Probe
Axios: FBI Raided Manafort's Home For Mueller Probe
WaPo: FBI Conducted Predawn Raid On Former Trump Campaign Chairman Manafort's Home
Politico: Feds Sought Cooperation From Manafort's Son-In-Law
Washington Examiner: Paul Manafort Changing Attorneys As Federal Russia Investigation Intensifies
The Nation: A New Report Raises Big Questions About Last Year's DNC Hack
SPENDING:
Politico: White House Pitches Deal For Wall Money – And No Shutdown 
TAX REFORM: 
RC: Senate Republicans Face Key Tax Overhaul Decisions
Bloomberg: Republicans Discuss A Mix Of Temporary, Permanent Tax Changes
Hill: GOP Debates Tax Cuts Vs. Tax Reform
Forbes: When It Comes To Communications, Republicans Are Too Often Cowardly And Incompetent
WHITE HOUSE:
CNN: McConnell Criticizes Trump's Excessive Expectations
NYT: Mitch McConnell's 'Excessive Expectations' Comment Draws Trump' s Ire
Hill: Trump Fires Back At McConnell
Axios: Trump Hits McConnell Over Health Care Failure
Hill: Trump Fires Back At McConnell
Politico: Behind The Trump – McConnell Feud
Hill: Trump Barrage Stuns McConnell and His Allies
Politico: Breitbart's War On McMaster Bites Bannon
Politico: Kelly Considers Further Shuffling of West Wing Staff, Officials Say
Axios: Trump Suspects Bannon of Leaking, Putting Job in Jeopardy
Politico: McMaster Won't Say if He Can Work with Bannon
MISCELLANEOUS:
RC: CBO Would Disclose Research Models, Data Under Lee Measure