Tea Party Patriots Weekly Report from Washington for 3/20/16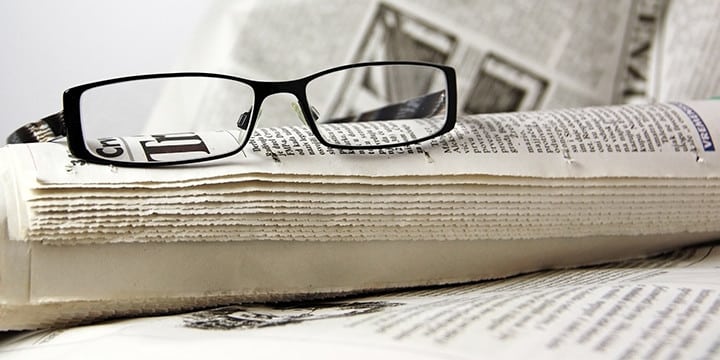 CALENDAR:
The House returns Monday, and will be in session through Wednesday. Then they'll break for the Easter recess, and will not return until Tuesday, April 12.
The Senate is now in recess for the Easter break, and won't come back into session until Monday, April 4. I apologize for my error last week, when I said the Senate wouldn't be coming back until April 12.
LAST WEEK ON THE HOUSE FLOOR:
The House began its week Monday, taking up 14 bills on the Suspension Calendar. We discussed two of these bills briefly last week – H. Con. Res. 121, expressing the sense of Congress "condemning the gross violations of international law amounting to war crimes and crimes against humanity by the Government of Syria, its allies, and other parties to the conflict in Syria, and asking the President to direct his Ambassador at the United Nations to promote the establishment of a war crimes tribunal where these crimes could be addressed." That resolution passed, by a vote of 392-3, with 38 Members not casting a vote.
The second resolution, H. Con. Res. 75, expresses the sense of Congress "that the atrocities perpetrated by ISIL against religious and ethnic minorities in Iraq and Syria include war crimes, crimes against humanity, and genocide." Tea Party Patriots sent a letter to the Hill urging support for the resolution. It passed, too, by a vote of 393-0, with 40 Members not casting a vote.
On Tuesday, the House took up and passed H.R. 3797, the Satisfying Energy Needs and Saving the Environment Act. The bill passed by a vote of 231-183, with 19 Members not voting.
On Wednesday, the House took up and passed H.R. 4596, the Small Business Broadband Deployment Act, sponsored by Rep. Greg Walden of OR. The bill would expand the small business exemption from some of the rules adopted by the FCC as part of its Open Internet Order. The bill passed by a vote of 411-0, with 22 Members not voting.
On Thursday, the House took up and passed H. Res. 639, authorizing the Speaker to file an amicus curiae brief on behalf of the House of Representatives in the matter of the United States, et. al. v. Texas, et. al. The bill passed by a vote of 234-186, with 14 Members not voting. The five Republicans who voted against the resolution included the three Hispanic Representatives from Florida – Mario Diaz-Balart, Carlos Curbelo, and Ileana Ros-Lehtinen, along with Richard Hanna of NY and Bob Dold of IL. No surprises there.
THIS WEEK ON THE HOUSE FLOOR:
The House will return Monday for a short week, with first votes postponed until 6:30 PM. At that time, they're scheduled to take up six bills on the Suspension Calendar.
They'll do the same thing on Tuesday – but this time, it will be seven bills on the Suspension Calendar. Then they're scheduled to move to begin consideration of H.R. 2745, the Standard Merger and Acquisition Reviews Through Equal Rules Act (yes, that's the SMARTER Act). They'll hold over the final vote on that bill until Wednesday, and then they'll be done and gone for the Easter recess.
Perhaps more importantly, you'll note what is NOT scheduled for floor action next week in the House – a budget resolution. We'll get to that in a bit.
LAST WEEK ON THE SENATE FLOOR:
The Senate began its week with a vote to confirm John King to be the new Secretary of Education. He was confirmed by a vote of 49-40. Despite the fact that the GOP claims to be opposed to Common Core, there was no serious attempt to use the confirmation process on a new Secretary of Education to debate the ills of Common Core, and, instead, a new Common Core-supporting Education Secretary was confirmed in a majority-Republican Senate, with seven Republican votes.
Just for future reference, the seven GOP votes to confirm King were: Lamar Alexander of TN, Bill Cassidy of LA, Thad Cochran of MS, Susan Collins of ME, John Cornyn of TX, Orrin Hatch of UT, and … Mitch McConnell of KY.
On Tuesday, Majority Leader McConnell filed cloture on S. 764, the Biotech Labeling Solutions Act. The bill "would set clear, science-based standards in order to prevent families from being unfairly hurt by a patchwork of conflicting state and local [food] labeling laws passed in places where they don't live," in the words of Sen. McConnell. He refers to food-labeling legislation recently enacted in Vermont that will be implemented soon and which could increase annual food costs across the nation by more than $1,000 per family.
The House passed its own version of the legislation last summer. And the Senate version of the bill, sponsored by Agriculture Committee Chairman Pat Roberts of KS, was reported out of committee in a bipartisan fashion.
Wednesday was mostly taken up by floor remarks on the President's nomination earlier that day of D.C. Circuit Court of Appeals Judge Merrick Garland to be the next Supreme Court Justice. But they did also hold a vote to invoke cloture on S. 764, the food labeling bill. It failed, by a vote of 48-49. Before the vote closed, Majority Leader McConnell flipped his vote from "Yay" to "Nay," so he could use the rules of the Senate to enter a motion to reconsider the cloture vote.
On Thursday, the Senate took up and passed S. Res. 377, the resolution declaring that Backpage.com is in civil contempt of the Senate for refusing to comply with a subpoena from the Senate Subcommittee on Investigations regarding its investigation into online human trafficking. The resolution passed by a vote of 96-0.
THIS WEEK ON THE SENATE FLOOR:
The Senate is in recess this week and next. When the Senate returns on Monday, April 4, the Senate will vote on passage of S. 1890, the Defend Trade Secrets Act.
In addition, the Senate will conduct pro forma sessions, with no business conducted, on Monday, March 21; Thursday, March 24; Monday, March 28; and Thursday, March 31. That's to make sure that the President does not try to pull an end run on the Senate and put Judge Garland on the Supreme Court by recess appointment.
BUDGET:
On Monday, the House Freedom Caucus voted officially to oppose the House GOP Leadership's budget strategy. That one move makes it virtually impossible for the House GOP Leadership to find a way to get to 218 votes for passage – if the Freedom Caucus sticks together and votes en bloc against the GOP budget, it will fail.
On Tuesday, House Budget Committee Chairman Tom Price officially unveiled the Republican plan for FY 2017 that promises to cut $7 trillion from the national debt over the next decade, described as the "sharpest cuts ever proposed by the committee." The GOP budget also repeals ObamaCare, shrinks the Commerce Department, strips funding from the Environmental Protection Agency, and turns food stamps back to the states. It would spend $89 billion more on defense than President Obama proposed spending. And it would cause monkeys to fly out of my butt. Well, no not really, but none of that other stuff is going to happen, either.
Unfortunately, the 155-page budget also sets overall spending at $1.07 trillion, $30 billion more than was allowed under the 2011 Budget Control Act.
On Wednesday, the House Budget Committee spent nine hours marking up the official GOP budget resolution. After spending the day shooting down 29 amendments offered by committee Democrats, in the end, all but two Republicans voted for the proposal, which passed the committee by a vote of 20-16. The two Freedom Caucus stalwarts who voted against the GOP budget were Dave Brat of VA and Marlin Stutzman of IN. Five other House Freedom Caucus members also sit on the committee. Each of them said they would vote to get the proposal out of committee, but committed to vote against the budget on the floor of the House.
Meanwhile, the House Republican Study Committee announced plans to introduce its own budget this year for FY 2017, with spending pegged at $974 billion – that's $66 billion less even than the $1.04 trillion level mandated by the Budget Control Act – and with a plan to balance in eight years, rather than the 10 years regularly proposed in official House GOP budgets.
CLINTON EMAILS:
There were serious happenings this week on the Clinton Emails front. Emails released as the consequence of a FOIA request by Judicial Watch reveal that Hillary Clinton's team at the State Department tried very aggressively at the start of her tenure to change existing State Department security protocols to allow her to use her Blackberry in Secure Compartmented Information Facilities. Of course, using a wireless device inside a Secure Compartmented Information Facility would defeat the very purpose of the secure facility, because it could allow hostile foreign intelligence services to gain access via the wireless device.
But that didn't seem to bother Clinton's aides, who were trying their best to meet their boss's demands for a "Blackberry-like device" like the one President Obama used. She apparently figured if he could have one, there was no reason she couldn't.
Not surprisingly, the National Security Agency was not persuaded it was a good idea. In fact, they insisted it was a terrible, horrible, no good, very bad idea, and they refused her requests. So she continued to use her personal Blackberry for State Department business.
Meanwhile, the Daily Caller on Thursday reported on a YouTube video showing that Hillary Clinton admitted in public in 2014 that when she was Secretary of State she wasn't allowed to use computers and personal communication devices (like her Blackberry) while visiting countries like Russia and China because it was too easy for those countries' intelligence services to hack them. But as the Daily Caller reported last week, Clinton is known to have sent at least 36 emails during seven separate trips to Russia and China.
More grist for the FBI's ongoing investigation.
DEFENSE:
As mentioned above, the House on Monday passed H. Con. Res. 75, labeling ISIS war crimes as "genocide." Somewhat surprisingly, on Thursday – the very day that had been set as the deadline for action – Secretary of State John Kerry followed up by officially declaring that the United State has determined that ISIS' actions against Christians, Yazidis, and other religious and minority groups in Iraq and Syria constitute genocide.
SCOTUS:
On Wednesday morning, President Obama announced his nomination of District of Columbia Court of Appeals Judge Merrick Garland to be a Justice of the Supreme Court of the United States, replacing the late Justice Antonin Scalia.
Putting Judge Garland on the Court would move its center of gravity significantly to the left. As the New York Times put it, "His addition would make the Justice at the center of the Court more liberal than at any point in nearly 50 years." In fact, according to this analysis, if Judge Garland were to be confirmed and voted with the Court's current liberal bloc, that would mean the median justice would shift from Anthony Kennedy to Stephen Breyer, and Breyer would be the most liberal median justice since these rankings began in 1937.
Illinois Republican In Name Only Mark Kirk – who is in cycle this year, and who is virtually guaranteed to end his career with a crushing loss in November – apparently has decided to go out with a whimper, rather than a bang. Instead of holding firm with every member of the Senate GOP caucus and at least go down fighting, Kirk waited all of 48 hours after the announcement was made before deciding to break with his colleagues and call for a vote on Judge Garland's confirmation.
Other than Kirk, Susan Collins of ME – who is also in cycle – is the only GOP Senator to call for hearings for Garland. Several have said they will take a courtesy meeting with him for the sake of appearances, but they're still holding firmly behind Leader McConnell's strategy of not allowing a hearing, let alone a floor vote.
Nevertheless, the professional left has made clear its plans to hold Republican Senators' feet to the fire during the upcoming recess and beyond, and we're going to have to do what we can to back them up.
SUGGESTED READING:
JENNY BETH MARTIN/TPP:
WT: Jenny Beth Martin: Message to Trump And His Protestors: Cease And Desist Now
ADG: High Court Pick Stops by the Hill (TPP Mention)
Politico: Conservative Group Targets Sens. Manchin, Heitkamp with Big Ad Buy in SCOTUS Fight (TPP Mention)
PE: Politics: Conservatives Call for Unity
PE: RIVERSIDE: Presidential Fight Backdrop for Conservative Gathering
BUDGET:
WE: House Will try To Advance $1.07 Trillion Budget Deal this Week
Politico: House Freedom Caucus To Break With Leadership On Budget
HuffPo: House Conservatives Say No To Republican Budget
Hill: House GOP Unveils Budget To Conservative Opposition
Hill: Freedom Caucus Votes To Block GOP Budget Plans
Politico: Ryan Confronts Budget Meltdown
WE: House Advances $1.07 Trillion Budget Plan Opposed By Conservatives
Hill: GOP Budget Clears Panel But Trouble Awaits
House Republican Study Committee: Blueprint for a Balanced Budget 2.0
CLINTON EMAILS:
Politico: Second State Employee Refuses GOP Questions On Clinton's Server
DC: Video Shows Hillary Acknowledging Risk of China and Russia Hacking Her Blackberry
FOX: Clinton Tried To Change Rules To Use Blackberry in Secure Facility for Classified Information
CNET: Hillary Clinton's Blackberry Envy Failed To Impress the NSA
JW: State Department Documents Show that NSA Rebuffed Hillary Clinton's Attempts To Obtain a Secure Blackberry
DEFENSE:
WE: House Pressures President Obama To Label ISIS Actions As Genocide
WE: State Will Miss Deadline To Declare Islamic State Christian Genocide
CNN: John Kerry: ISIS Responsible for Genocide
NYT: Citing Atrocities, John Kerry Calls ISIS Actions Genocide
EXECUTIVE AMNESTY:
Politico: Pro-Reform Groups Slam Ryan's Plans For Immigration Americus Brief
CNN: GOP-Led House Approves Move To File Brief in Supreme Court Immigration Case
SCOTUS:
AP: GOP Prepares To Fight Obama's Nominee, No Matter Whom He Picks
Politico: White House Preps Supreme Court Battle Plan
Hill: Final Preparations For Court War
Newsmax: Conservative Leaders Vow To Back GOP Senators On Supreme Court Stand
WaPo: Fact Checker: Does the Senate Have a Constitutional Responsibility To Consider a Supreme Court Nomination?
Hill: Court War Begins With Obama Pick
Hill: Why Obama Picked Merrick Garland
Star Tribune: Courtesy For Court Nominee, From Dems, As Battle Lines Are Set
Politico: Obama: Voters Already Had Say On Supreme Court By Electing Me
WaPo: Mark Kirk Is First Republican Senator To Call for Vote on Garland
CNN: Grassley: If I Can Meet with a 'Dictator,' I Can Meet with Garland
NYT: A Supreme Court with Merrick Garland Would Be the Most Liberal in Decades
TAXES/SPENDING:
 Hill: Dems: GOP Using Budget Amendment Push As A Distraction
MISCELLANEOUS:
RC: Senate Votes To Pursue Contempt in Sex Trafficking Probe