Tea Party Patriots Weekly Report from Washington for 3/06/16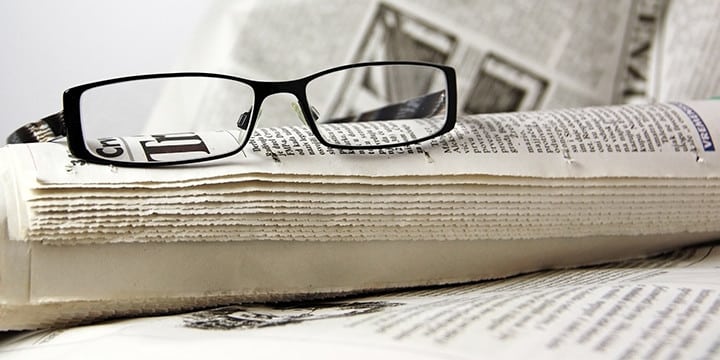 Tea Party Patriots Weekly Report from Washington for 3/06/16


CALENDAR:
The House is in recess, and will return on Monday, March 14.
The Senate will be in session on Monday, and will stay in through the rest of the week.
LAST WEEK ON THE HOUSE FLOOR:
The House got to work on Tuesday, with votes on 12 bills on the Suspension Calendar.
On Wednesday, the House took up and passed H.R. 3716, Ensuring Terminated Providers Are Removed from Medicaid and CHIP Act, offered by Rep. Larry Bucshon of IN, which would require states and Medicaid managed care plans to report to the Secretary of HHS the identifying information for providers that were terminated for reasons related to fraud, integrity, and quality from Medicare, Medicaid, or the Children's Health Insurance Program (CHIP). The bill passed by a vote of 406-0, with 27 Members not voting.
On Thursday, the House took up and passed H.R. 4557, the Blocking Regulatory Interference from Closing Kilns Act – yes, that's the BRICK Act, offered by Rep. Bill Johnson of OH. It passed by a basically party-line vote of 238-163, with 32 Members not voting.
THIS WEEK ON THE HOUSE FLOOR:
 The House is in recess this week.
LAST WEEK ON THE SENATE FLOOR:
The Senate opened for business on Monday of last week, and at 5:30 PM held a cloture vote on the Motion To Proceed to S. 524, the Comprehensive Addiction and Recovery Act (CARA). Cloture was invoked, by a vote of 89-0, and the Senate went into the up to 30 hours of post-cloture debate on the Motion To Proceed.
On Tuesday, they continued to debate the Motion To Proceed, and then on Wednesday they began voting on amendments to the bill, and they continued that on Thursday before wrapping up for the week.
THIS WEEK ON THE SENATE FLOOR:
 The Senate will resume its consideration of S. 524, the CARA bill. The first cloture vote on an amendment will take place at 5:30 PM Monday.
BUDGET:
On Tuesday, Senate Majority Leader McConnell walked across the Capitol to the House side, to meet with the members of the House Republican Conference to discuss the budget. He walked out unsatisfied, having encountered a polite reception but a firm disagreement. House conservatives are strongly opposed to doing a budget at the $1.07 trillion level set by the Boehner-Obama budget deal last October.
On Thursday, Budget Committee Chairman Tom Price unveiled the first draft GOP budget. It sticks to the $1.07 trillion outline approved in October, and promises to balance within 10 years while offering a separate vote on a bill that would offset $30 billion in spending with cuts in mandatory spending programs over a two-year window.
Not surprisingly, House conservatives – many of whom have seen precisely this kind of game played before – said it wasn't good enough. They insist that the cuts must come in FY 2017, and – more importantly – they want the House GOP Leadership to come up with a plan to force the cuts into law, rather than just being a vote on a plan that will be killed in the Senate or vetoed by President Obama.
CLINTON EMAILS:
On Monday night, the State Department released the final batch of Clinton emails. This latest tranche contains 261 emails with information considered classified. That means that in total, at least 2,079 Clinton emails released by the State Department have been classified in one way or another.
On Wednesday, the Washington Post reported that the Justice Department has granted immunity from prosecution to Bryan Pagliano, the former Clinton 2008/State Department staffer who actually set up and maintained her home brew email server. While there's no proof yet that prosecutors have convened a grand jury, the immunity deal certainly appears to indicate that there's a grand jury that's been empaneled somewhere – else, why would Pagliano need immunity?
The Washington Post published an analysis on Saturday evening that showed "Hillary Clinton wrote 104 emails that she sent using her private server while Secretary of State that the government has since said contained classified information." The finding "is the first accounting of [Clinton's] personal role in placing information now considered sensitive into insecure email during her State Department tenure. Clinton's authorship of dozens of emails now considered classified could complicate her efforts to argue that she never put government secrets at risk. In roughly three-quarters of those cases, officials have determined that material Clinton herself wrote in the body of email messages is classified."
SCOTUS:
President Obama and Vice President Biden met Tuesday at the White House with Senate Majority Leader McConnell and Senate Judiciary Committee Chairman Grassley, along with Minority Leader Reid and Judiciary Committee Ranking Member Leahy. Nothing of import happened – it was all Kabuki Theater. The GOP leaders reiterated their commitment not to consider a new Justice until after the election, while the Democrats continued their insistence that Republicans were being derelict in their duty to advise and consent by refusing to hold any hearings on any Obama nominee.
On Wednesday, the New York Times reported that the White House is vetting Judge Jane L. Kelly, a federal appellate judge in Iowa, as a potential nominee. If she were to be nominated, that could put Judiciary Committee Chairman Chuck Grassley in a bind. And to ratchet up the pressure on Grassley even further, last week he finally got what appears to be a serious Democrat challenger to his reelection this fall – and, believe it or not, her name is Patty Judge. I kid you not. She's the former Lieutenant Governor of the state, and her challenge is being taken seriously. We're going to need to buck up Senator Grassley – he's stood firm so far, but he's going to need help.
SUGGESTED READING:
JENNY BETH MARTIN/TPP:
 WT: Jenny Beth Martin: Do Donald Trump's Supporters Realize They Are His Marks?
NPR Radio: Tea Party Patriots Stand Behind Ted Cruz For President
C-SPAN: Jenny Beth Martin Remarks at CPAC
AJC: Tea Partyer Jenny Beth Martin Takes on Donald Trump at CPAC
TPM: Tea Party Leader: Trump 'Has No Business Thinking' He's One of Us
HuffPo: Trump's Snub Met with Disdain, Fist Bumps at CPAC
Hill: Tea Party Leader: Trump a Wolf in Sheep's Clothing
PJM: Tea Party Leader Jenny Beth Martin Lays Out Case Against Trump at CPAC
Mashable: Conservatives Planned a Huge Protest for Trump's Speech. Then He Bailed.
 BUDGET:
NJ: McConnell Pushes House GOP On Budget
NJ: House GOP Budget Plans Face a Minefield
WaPo: House GOP Leaders' Latest Budget Proposal Flops
 CLINTON EMAILS:
Hill: Final Batch Of Clinton Emails Released
WaPo: Justice Department Grants Immunity To Staffer Who Set Up Clinton's Email Server
NYT: As Presidential Campaign Unfolds So Do Inquiries Into Hillary Clinton's Emails
WT: Pagliano's Immunity Deal Could Indicate Grand Jury Probe into Clinton Email Server
WaPo: Clinton, on Her Private Server, Wrote 104 Emails the Government Says Are Classified
EXECUTIVE AMNESTY:
Politico: House Moves To File Supreme Court Brief On Obama Immigration Case
 SCOTUS:
Politico: White House Meeting On Court Nominee Yields No Progress
Wall Street Journal: GOP Senate Leaders Tell Obama They Won't Consider His Supreme Court Pick
NYT: White House Is Said To Be Vetting Iowa Judge For Supreme Court Seat
Politico: McConnell, Grassley Rally Conservative Groups For Supreme Court Fight
TNR: Chuck Grassley in the Crosshairs
TAXES/SPENDING:
RC: Republicans Kill $600 Million In Emergency Funds To Fight Opioid Crisis
LEADERSHIP:
NYT: Paul Ryan Faces Tea Party Forces He Helped Unleash
Huffington Post: Paul Ryan Is Learning Why Being Speaker Sucks
Politico: Paul Ryan Moves Ahead With Promised Overhaul Of House Rules