Tea Party Patriots Weekly Report from Washington for 2/14/16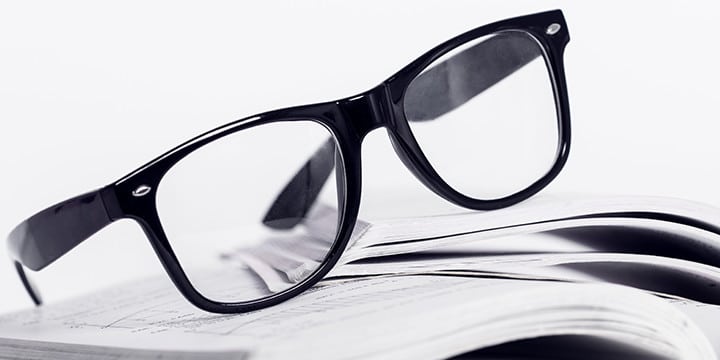 CALENDAR:
The House and Senate will both be in recess next week. The House will return on Tuesday, February 23, and the Senate will return on Monday, February 22.
This week we're going to go straight to the issue that's going to have smart heads exploding and tongues wagging for the next several weeks, if not for the duration of the 114th Congress – what to do about an untimely vacancy on the Supreme Court.
SUPREME COURT:
Supreme Court Justice Antonin Scalia died of a heart attack early Saturday morning. He was a giant of the legal profession – the longest serving member of the current Supreme Court, a champion of the legal theory known as "Originalism" (the theory that seeks to apply to modern-day legal questions the understanding of those who drafted and ratified the Constitution) and "textualism" (the legal theory that says the written words in a law matter more than what may or may not have been said by legislators during its consideration). That made him, in the words of The New York Times, "uncomfortable" with some of the Supreme Court's most important precedents. "We have now determined," he said, by way of example, in public remarks in 2004, "that liberties exist under the federal Constitution – the right to abortion, the right to homosexual sodomy – which were so little rooted in the traditions of the American people that they were criminal for 200 years."
President Obama announced his intent to nominate and seek confirmation of a replacement. Senate Majority Leader Mitch McConnell announced his belief that the President should not make a nomination in a presidential election year, saying, "The American people should have a voice in the selection of the next Supreme Court Justice. Therefore, this vacancy should not be filled until we have a new President." Senate Judiciary Committee Chairman Chuck Grassley has joined McConnell in declaring his belief that no nomination should be forthcoming.
Some have suggested that we pay particular attention to the wording of the McConnell statement – to wit, they note that he did not specifically say he would not move a nomination to the floor, or that he would defeat a nomination. He just said, " … the vacancy should not be filled until we have a new President." These same people suggest that it's at least possible, if not likely (given his track record) that Sen. McConnell is making nice-sounding noises, but has not truly committed himself to opposing an Obama replacement pick, and that he has deliberately left himself wiggle room.
Time will tell. But if McConnell DOES cave, a nominee would still have to get by Judiciary Chairman Chuck Grassley, who has declared his preference for waiting until after the November elections. And if by some happenstance a nominee COULD get around Grassley's opposition, Ted Cruz has vowed to filibuster any such nomination that made it to the floor.
There's no such thing as a "sure thing" in politics, especially when we're talking about Senate Republicans. But let me put it this way – if I were a betting man, I'd bet there'll be no floor vote on an Obama replacement nominee until after the elections, no matter WHOM he nominates.
So, let me give you some facts to arm yourselves for what is sure to be a major topic of the political conversation in this country for the next several months, if not the rest of the year:
First off, there's nothing in the Constitution or the law that requires a full bench.
For decades, the Senate has operated under what's known as the "Thurmond Rule," named after the late Strom Thurmond of South Carolina. Senate Judiciary Committee Ranking Member Pat Leahy of Vermont recognizes the Thurmond Rule as this: "At this point in a presidential election year, in accordance with the Thurmond Rule, only consensus nominees being taken up with the approval of the majority and minority leaders and the chairman and ranking members of the Judiciary Committee should be considered."
You have to go all the way back to FDR to find a President nominating and the Senate confirming a replacement to an election-year vacancy on the Supreme Court. That's 80 years of precedent.
If someone – say, John Dickerson of CBS News, as he did in the Saturday night debate – says, "Au, contraire! Justice Anthony Kennedy joined the court in early 1988. There's an election year confirmation!" simply reply, "Well, yes. Kennedy was nominated on November 30, 1987, to fill a VACANCY that occurred in the summer of 1987. The only reason Kennedy was confirmed in early 1988 was because the Senate had rejected Robert Bork in the summer of 1987, and then President Reagan's second nominee – Douglas Ginsburg – withdrew his nomination after acknowledging that he had smoked marijuana."
Near as I can tell, we have never before had an election where control of the White House, control of the U.S. Senate, AND control of the Supreme Court has all been at stake. The November elections will be, quite literally, the most important elections of our lifetimes.
Moreover, the situation in which we now find ourselves demonstrates just how important were the midterm elections of 2014. Imagine if Republicans had not won control of the Senate then, and Harry Reid were still the Majority Leader. Does anyone doubt that Reid would have invoked the nuclear option, stage two, to lower to 51 the number of votes needed to end a filibuster of a Supreme Court nominee? If Democrats still controlled the Senate, Barack Obama would be in a position to ram through the Senate the confirmation of a young liberal firebrand who could have changed the balance on the Court for a generation.
Elections, in other words, have consequences.
SUGGESTED READING:
JENNY BETH MARTIN/TPP:
WT: Jenny Beth Martin: The Dangers Of Obama's One Man Show
WT: Jenny Beth Martin: Seven Years Later, Washington Still Doesn't Understand the Tea Party
WT: Jenny Beth Martin: The Penny Plan: A Simple Solution to Washington's Spending Problem
WT: Tea Party Patriots Endorse Ted Cruz
AGENDA:
Hill: Senate Heads Toward Energy Fight
HuffPo: Senate Now Brawling Over Flint
RC: Senate Confirms Judge And Queue Is Now Empty
BENGHAZI:
DC: Gowdy: Eye Opening And Surprising Results To Come From Benghazi Investigation
BUDGET:
WT: Warning Feds Now Foresee $30 Trillion Debt
Hill: Rising Red Ink Poses Challenges For The GOP
DC: Secret Federal Documents Show Obama Misled Congress And Public During Debt Limit Crisis
HuffPo: Paul Ryan Hosts Budget Meeting With House Freedom Caucus. It Didn't Go Well.
Hill: GOP Lawmaker Proposes Withholding Pay If Congress Can't Pass Spending Bills
Hill: Ryan, GOP Face Budget Squeeze
Politico: Freedom Caucus Ready For New Budget Fight
Hill: Obama Unveils $4.1 Trillion Election Year Budget
Politico: Ryan, Top Republicans Huddle With Members On Budget
Hill: Hawks Want More Defense Spending
NYT: Paul Ryan's Budget Strategy Collides With Conservatives Demands
Politico: Ryan Faces Moment Of Truth With House Conservatives
NJ: Why The House May Skip A Budget
Hill: Divided GOP To Pow Wow On Budget
Daily Signal: House Conservatives: Using Boehner-Obama Spending Levels Is Unacceptable
Hill: Ryan Floats Skipping Budget
CLINTON EMAILS:
Hill: State Tries To Delay Clinton Email Release Blaming Snowstorm
Mental Recession: Video Shows State Department Employee Outing Hillary Clinton Big Time
Politico: State Department Watchdog Tied To Earlier Clinton Probe
Hill: Motion Filed To Block State From Delaying Release Of Clinton Emails
DC: Clinton Chief Of Staff Lost Her Personal Blackberry Which Contained Classified Emails
Hill: FBI's Clinton Investigation Not Letting Up
FOX: Official Says Clinton Emails Held Operational  Intelligence Putting Lives At Risk
NRO: Obama's Growing Conflict Of interest In The Clinton Email Scandal
NRO: Ex-Spies Say Clinton's Illegal Server Triggered Widespread Devastation
Politico: Ryan Offers New Warning To Chaffetz On Email Probe
Hill: Hillary Clinton '100% Confident" FBI Won't Find Wrongdoing
WT: Judge Orders State Department To Hurry Up Hillary Clinton Emails: 'Unreasonably Long'
Politico: Top Clinton Adviser Sent 'Top Secret' Messages To Her Private Account
FOX: Official: Top Clinton Aides Also Handled Top Secret Intelligence On Server
DC: Former Obama Defense Intelligence Chief Says Hillary Should Step Down
WaPo: Clinton Foundation Received Subpoena From State Department Investigators
Politico: Judge Orders Four More Clinton Email Releases
CRIMINAL JUSTICE REFORM:
Hill: Cotton Leads Effort To Sink Sentencing Overhaul
Hill: Speaker Ryan Pledges Floor Time For Criminal Justice Reform
EXECUTIVE AMNESTY/IMMIGRATION:
DC: Border Patrol Agent: "We Will Be Terminated If We Try To Enforce The Law"
IRS:
DC: IRS's New Ethics Chief Once Ordered Records Be Illegally Destroyed
NATIONAL SECURITY:
DC: Iranian Navy Kicks US Warship Out Of Key Chokepoint
Investors: The Mosque Obama Visited Graduated A Terrorist Who Targeted Federal Buildings
Reuters: German Spy Agency Says ISIS Is Sending Fighters Disguised As Refugees
OBAMACARE:
RC: Vitter Threatens To Stall OPM Nominee Over ObamaCare
Hill: House Fails To Override Veto Of ObamaCare
USAT: House Fails Override Of President's Veto Of ObamaCare Repeal
WaPo: Affordable Care Dispute Could Hang Up Confirmation Of New Federal Personnel Chief
Bloomberg: Republicans Eye Quick ObamaCare Repeal If Party Wins White House
Hill: The Chaotic Fight For ObamaCare
DC: Congress Is Exempt From ObamaCare Because Its Listed As A Small Business
SCOTUS:
LA Times: Supreme Court To Render Verdict On Obama's Use Of Executive Authority
Hill: Supreme Court Blocks Obama's Climate Rule For Power Plants
NYT: Antonin Scalia, Justice on the Supreme Court, Dies at 79
Hill: McConnell: Don't Replace Scalia Until After the Election
Politico: Obama Chooses To Fight over Court
Politico: McConnell Throws Down the Gauntlet: No Scalia Replacement Under Obama
NRO: On Scalia and the Politics of His Replacement
Mother Jones: Here Are Six All-Important Cases Now Pretty Much Decided After Scalia's Death
Congressional Record: Sen. Pat Leahy speaks of the "Thurmond Rule":
Congressional Record: Sen. Pat Leahy speaks of LONG delays
SCOTUS Blog: Supreme Court Vacancies in Presidential Election Years
IJ: Republicans Name the Presidential Candidate They Trust Most To Replace Justice Antonin Scalia
DC: FLASHBACK: In 2007, Schumer Called for Blocking All Bush Supreme Court Nominations
TRANS-PACIFIC PARTNERSHIP:
WE: University: Obama's TPP Trade Deal Will Whack 448,000 Jobs, Not Save Them
Breitbart: Sessions To Moderators: You Must Ask Candidates About Whether They Support ObamaTrade
Wall Street Journal: Speaker Ryan Casts Doubt On House Support For Pacific Trade Deal
LEADERSHIP:
Hill: Speaker Ryan Seeks To Court Conservatives
WaPo: Paul Ryan To Conservatives: Put Down Your Arms I'm One Of You
WaPo: Paul Ryan To Tea Party: You Are The Problem
Speaker: Paul Ryan Speech At Heritage Action
MISCELLANEOUS:
NYT: Obama Cleared Way For Today's Outsider Candidates
NRO: A Stronger Congress, A Healthier Republic
Wall Street Journal: Hillary Clinton's Wall Street Talks Were Highly Paid, Friendly
Heritage: There's an Alternative to the Boehner-Obama Budget Deal (and It Will Save Billions)