Tea Party Patriots Weekly Report from Washington for 12/13/15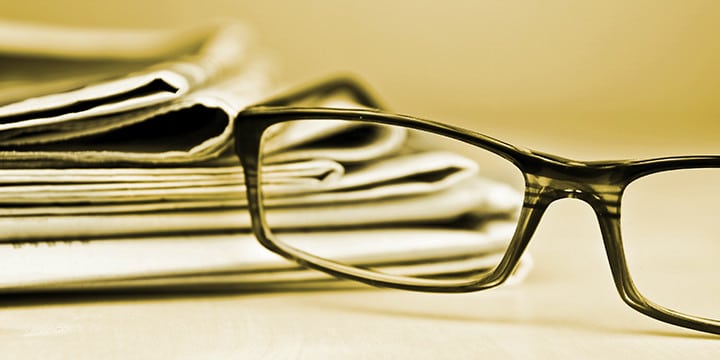 CALENDAR:
The House returns Tuesday, and will stay in session long enough to pass the omnibus appropriations bill and, maybe, the tax extenders bill.
The Senate returns Monday, with the first vote late on Monday afternoon, and will stay in session long enough to pass the omnibus appropriations bill and, maybe, the tax extenders bill.
LAST WEEK ON THE HOUSE FLOOR:
The House came back into session last Monday and took up and passed two bills under Suspension, both by voice vote.
On Tuesday, the House planned a simple day – eight bills to be passed under Suspension. The Democrats had other plans. Determined to shift attention from the Obama Administration's glaring weaknesses on providing security against terrorism, Democrats have made a calculated strategic decision to push gun control to the fore – in this case, with a bill that would block individuals on the terrorist watch list from buying a gun.
(I would note that even if this measure had been law a month ago, it would not have prevented the terrorist attack in San Bernardino – neither of the terrorists was on the terrorist watch list, to our knowledge.)
Be that as it may, Democrats were determined to force a vote on their bill to deny a U.S. citizen his or her Second Amendment rights without due process. Republican leadership had a different agenda.
So the Democrats started offering motions to adjourn. A motion to adjourn is a privileged motion, which means that the business of the House stops until it's dealt with. Voting on a motion to adjourn is a 15-minute vote. In their attempt to force the House GOP Leadership to accede to their demands for a vote, Democrats threatened to tie up the House all afternoon with one motion to adjourn after another – and they did, in fact, force votes on five of them, taking up the House's time from 1:10 PM until just after 3 PM.
So, rather than pass eight bills on the Suspension Calendar as they had planned, House Republicans only got through four of them, including H.R. 158, the Visa Waiver Program Improvement Act, which we talked about last week. That bill passed by a vote of 407-19, with seven Members not voting.
According to the House Republican Conference web site, the bill:
Requires aliens to possess a valid machine-readable passport that is tamper resistant, incorporates document authentication identifiers, and satisfies the internationally-accepted standard for machine readability. The bill requires that, after April 1, 2016, such passports be electronic and include both biographic and biometric information (determined by the Secretary of the Department of Homeland Security) that satisfies internationally accepted standards for electronic passports;
Prohibits aliens who are nationals of, or who on or after March 1, 2011, have been present at any time in Iraq, Syria, or a country designated by the Secretary of State as a state sponsor of terror, from access to visa-free travel to the U.S. through the VWP. Such individuals are not barred from traveling to the U.S., instead, they will simply have to obtain a visa to do so.  The bill also allows the Secretary to designate additional countries whose nationals or travelers may be subject to the prohibition on visa-free admission to the U.S., for instance, if the Secretary determines the country has a significant presence of a foreign terrorist organization or that the country is a safe haven for terrorists;
Allows an individual who would otherwise be prohibited from visa-free travel pursuant to the restrictions above to utilize the VWP if the Secretary determines that the individual's presence in the country of concern was for purposes of official military service or official government service on behalf of the VWP designated country;
Directs the Secretary of Homeland Security (DHS), in consultation with the Director of National Intelligence (DNI), within 60 days of enactment, to determine whether the aforementioned restrictions should apply to individuals from any other country or area of concern;
Requires all VWP countries to certify to the DHS Secretary that they are screening, for unlawful activity, each person who is not a citizen or national of that country who is admitted to or departs that country through every database and notice maintained by INTERPOL or through other means determined by the Secretary;
Requires the DHS Secretary and the Secretary of State to terminate VWP designation for countries if they jointly determine that such countries are not sharing law enforcement and security information currently required by law. The bill allows the redesignation of those countries when the DHS Secretary, in consultation with the Secretary of State, determines that they are sharing such information and complying with program requirements;
Requires the DHS Secretary and the Secretary of State to terminate VWP designation for countries if they jointly determine that such countries are not conducting the appropriate screening required by the bill. The bill allows the redesignation of those countries when the DHS Secretary, in consultation with the Secretary of State, determines that they are meeting the bill's screening requirements;
Requires DHS to report to Congress on the threat to U.S. national security posed by each VWP country, including an assessment of each government's compliance with requirements of the program;
Requires an annual evaluation by the DHS Secretary, in consultation with the DNI and Secretary of State, to determine whether any VWP countries present a high risk to U.S. national security. The bill allows for the suspension of participating countries based on a determination that the country presents a high risk to U.S. national security;
Enhances the Electronic System for Travel Authorization (ESTA) by requiring the DHS Secretary to research opportunities to incorporate into ESTA technology that will detect and prevent fraud and deception and to collect information on additional or previous countries of citizenship of the applicant;
Requires DHS to report to Congress, within 30 days of enactment and annually thereafter, on the number of individuals denied eligibility to travel under the VWP or whose eligibility for such travel was revoked during the previous year, and the number determined to be a threat to the national security of the United States, including the country or countries of citizenship of each such individual; and,
Directs DHS, in consultation with the State Department, to provide assistance in a risk-based manner to non-VWP countries to assist those countries in submitting to INTERPOL information on theft or loss of passports and on issuing, and validating at the ports of entry of such a country, electronic passports that are fraud-resistant, contain relevant biographic and biometric information, and satisfy internationally accepted standards for such passports.
On Wednesday, the House took up and passed H.R. 2130, the Red River Private Property Protection Act, by a vote of 253-177.
On Thursday, the House took up and passed seven bills under Suspension.
And on Friday, the House took up and passed two bills – H.R. 644, the Conference Report to the Trade Facilitation and Trade Enforcement Act (which, among other things, establishes U.S. Customs and Border Protection – which has been operating without authorization since its inception on March 1, 2003 – within the Department of Homeland Security, and strengthens the Trade Promotion Authority Act, by prohibiting a trade agreement from changing U.S. immigration policy, or the way the U.S. issues visas) and H.R. 2250, the Further Continuing Appropriations Act, the five-day Continuing Resolution, which passed by voice vote.
THIS WEEK ON THE HOUSE FLOOR:
The House will begin voting on Tuesday at 6:30 PM. They'll take up two bills under Suspension, and then on Wednesday they plan to take up another six bills under Suspension.
After that, and for the balance of the week, they'll be ready to take up and pass the omnibus appropriations bill we all expect to see early in the week. And they may also take up the tax extenders bill, if that bill gets done in time.
LAST WEEK ON THE SENATE FLOOR:
The Senate came back into session on Monday and, as has been its standard operating procedure for quite some time now, opened its week with a vote on a confirmation – this time, it was another U.S. District Judge.
On Tuesday morning, the Senate voted to invoke cloture on S. 1177, the Conference Report on Elementary and Secondary Education reauthorization. That vote was 84-12. Then, the following day, the Senate voted to pass the bill and send it to the President. That vote was 85-12.
Then, on Thursday, the Senate passed by voice vote H.R. 2250, as amended, a five-day Continuing Resolution that would keep the government funded through Wednesday, December 16.
THIS WEEK ON THE SENATE FLOOR:
The Senate will return to session on Monday. At 5:30 PM, the Senate expects to vote on a number of nominations at the Pentagon. They've got three bills they might be able to take up before going home at the end of the week for the Christmas recess – the omnibus appropriations bill, the tax extenders bill, and the Conference Report on H.R. 644, the customs bill that was successfully conferenced between the House and Senate last week.
BENGHAZI:
On Tuesday, Judicial Watch released another Clinton email – this one from Pentagon Chief of Staff Jeremy Bash to colleagues in the Secretary's Office at the State Department on the evening of the Benghazi attacks, saying that Gen. Martin Dempsey and the Joint Chiefs of Staff had "identified the forces that could move to Benghazi." "They are spinning as we speak," he wrote, just hours after the attack was launched. "Assuming Principals agree to deploy these elements, we will ask State to secure the approval from host nation. Please advise how you wish to convey that approval to us."
The Judicial Watch version of the email was redacted, and did not show where the forces were located. Special Benghazi Committee Ranking Democrat Elijah Cummings responded by releasing the unredacted version the following day, to show that the forces were located in Croatia and Spain, both of which are more than two hours flying time from Libya.
COMMON CORE:
As expected, the Senate passed S. 1177, the Elementary and Secondary Education reauthorization, and sent it on to the President for his signature.
IMMIGRATION:
Just in case you haven't heard, there's a new surge of illegal immigrants coming across our southwest border. The Obama Administration has responded by announcing emergency measures to try to get a handle on the problem.
Two months into the new fiscal year, the number of unaccompanied minors getting caught at the border is at an all-time high – in just two months, the U.S. Border Patrol has caught 10,500 juveniles, more than twice the number at the same point last year. But there's a twist – this time, they're coming with parents in tow. The number of families caught trying to get across the border has also surged, with 12,500 border crossers apprehended. That's more than 173 percent more than last year.
IRAN:
On Tuesday, the board of the International Atomic Energy Agency is expected to meet to close the file on its investigation of Iran's past nuclear work. Despite indications that Iran was working on nuclear weapons as recently as 2009 – several years later than Western intelligence services had believed to be the case, and an indication that the Iranian regime was lying the entire time – there is no indication this will make any difference to the Obama Administration.
Closing the file will clear the way for Iran to get relief from international sanctions.
This, despite new evidence that shows that in addition to lying about their previous research work on nuclear weapons, Teheran has recently engaged in not one, but two, prohibited tests of intermediate range ballistic missiles – the delivery systems for nuclear warheads. Such tests are prohibited not just by the JCPOA, which bars such tests for eight years, but also by previous United Nations resolutions.
The Administration's response so far has been a big, fat, "Meh, don't bother us with that."
And there's still no news of any House action to file a lawsuit to block sanctions relief for Iran.
NATIONAL SECURITY:
House Homeland Security Committee Chairman Mike McCaul of TX revealed portions of a classified letter from the National Counterterrorism Center on Monday, which revealed that intelligence officials have concluded that Islamic extremists have explored using the refugee resettlement program to gain entry to the United States. Says the letter,  the NCTC has identified "individuals with ties to terrorist groups in Syria attempting to gain entry to the U.S. through the U.S. refugee program … The refugee system, like all immigration programs, is vulnerable to exploitation from extremist groups seeking to send operatives to the West."
Elsewhere, on Friday, the chairmen of the House Intelligence Committee (Devin Nunes), the House Armed Services Committee (Mac Thornberry), and the House Defense Appropriations Subcommittee (Rodney Frelinghuysen) announced they were launching a joint task force to investigate charges by Pentagon intelligence analysts that senior officials at the U.S. Central Command manipulated their intelligence assessments about ISIS to paint a more optimistic picture of the U.S. campaign against ISIS than is warranted. The joint task force will be led by Ken Calvert of CA, Mike Pompeo of KS, and Brad Wenstrup of OH.
The Daily Beast reported in September that more than 50 CENTCOM intelligence analysts had signed on to a written complaint to the Defense Department Inspector General, claiming that their analyses were being polished before being sent up the line to senior policymakers.
The joint task force expects to release its findings early next year.
And just in case you were wondering whatever happened to the President's request for an expanded Authorization for the Use of Military Force (AUMF) to go after ISIS, it still hasn't moved, and it's not likely to move before the President leaves office. Sen. McConnell reiterated that last week, in a Friday interview with Roll Call. His thinking? Simple. He believes the President believes the President has the authority necessary to do what he's doing, and what he wants to do, and therefore McConnell sees no reason to enact new legislation now that might bind a future President, who might have different thoughts about the best way to handle ISIS.
Finally, on the national security front, last week we saw a very serious charge lodged against the Department of Homeland Security. According to one Phil Haney, a U.S. Customs and Border Patrol analyst/whistleblower, the Department of Homeland Security shut down an investigation that could have prevented Tashfeen Malik from receiving the fiancé visa she used to enter the United States. Haney alleges he was ordered to stop investigating certain Islamist groups because the State Department's Office of Civil Rights insisted he stop – because the particular radical Islamist groups he was tracking had not been specially designated as terrorist organizations, tracking individuals associated with them was a violation of their civil liberties.
SPENDING/TAXES:
The House and Senate still have not come to agreement over just how to spend the $1.15 trillion they agreed two months ago to spend in FY 2016, and have bought themselves a reprieve through Wednesday at midnight. In order to make a Wednesday House vote work, negotiators are going to have to release the text of whatever agreement they come to by Monday – Speaker Ryan is still committed to trying to change things, and even though releasing the bill on Monday afternoon or evening and then voting on it Wednesday would not live up to the 72-hour promise originally made by House GOP leaders years ago, at least it wouldn't be worse than what we've been used to in terms of public notice.
If they get the bill on Monday and vote on it Wednesday, that'll be about the only thing that's usual about this particular exercise in government funding brinksmanship.
For instance, rather than the typical game we've seen in past years, neither side seems to be particularly rushed to get out of town. Consequently, neither side seems to be allowing the ticking clock in the background to impede their determination to get what they want out of the spending agreement. Several proposals have been sent back and forth, and progress is being made, albeit slowly, if you can believe the negotiators, but no one has yet signed off on the final deal.
Also unlike previous deals, most of the final negotiations here appear not to be taking place between the House Speaker and the President. Instead, Minority Leader Nancy Pelosi is handling a significant share of the negotiations with Speaker Ryan.
She's got leverage, because he needs Democrat votes to pass the omnibus. He knows it. She knows it. And she knows he knows it.
She's got that leverage because the majority of Republicans in the House may well vote against what is sure to be a "crap sandwich" of a bill, to quote the Speaker. Remember, when it came time to vote for the budget agreement on which this spending deal is based, only 91 Republicans voted for it – 151 voted against it. For every Republican Member who says he or she is not going to vote for the bill, that's one more Democrat vote the Speaker needs to get to get to 218, and that's one more bit of leverage for Pelosi.
I'm not suggesting we should be urging our allies to support this turkey of a bill – it's going to be a piece of junk. It's going to be so bad, in fact, that even as stalwart a champion of our values as Matt Salmon of AZ, a founding member of the House Freedom Caucus, suggests he'll vote for it – something he hasn't done before – if he gets just one thing: insertion of language in the bill that puts a pause of the Syrian refugee resettlement program. That's saying something.
While Salmon says he'd be willing to vote for the bill if it contains just that one policy rider he wants, the House Freedom Caucus wants other policy riders, too. In addition to the refugee resettlement and visa waiver provisions, they also want to see some abortion measures in the bill, including one that permits states to decide whether or not they want to withhold federal Medicaid funding from Planned Parenthood. They oppose a provision in the bill that would eliminate the current cap on coordinated party spending, and many of them want to see the Rubio ObamaCare corporate welfare/risk corridor provision reauthorized for another year, to prevent a taxpayer bailout of insurance companies that deliberately set their prices low to grab market share, secure in the belief that the Obama Administration would bail them out on the taxpayers' dime.
According to Senator Barbara Mikulski of MD – the top Democrat on the Senate Appropriations Committee – as of several days ago, there were "40 or 42" policy riders Republicans wanted to attach, on a broad range of issues, including a GOP attempt to reverse a recent decision from the National Labor Relations Board, and the so-called "Hobby Lobby" provision – originally included in the FY 2016 Labor/HHS/Education appropriations bill – which would create a legal path for health providers and organizations to sue a government entity that punishes them if they fail to provide access to abortion-related services.
Sen. McConnell is also trying to insert several campaign provisions into the bill. In addition to trying to lift the caps on coordinated spending between the political party committees and their candidates, he's pushing for three other riders – the first would prevent the Obama Administration from requiring campaign finance disclosures from government contractors; the second would block a Securities and Exchange Commission effort to require public corporations to disclose their campaign finance efforts; the third would prevent the IRS from issuing new regulations aimed at defining political activity for non-profit groups.
Meanwhile, Pelosi is making demands on behalf of House Democrats. Their top issue priority? They want to end a 17-year-old ban on nearly all federal research into gun violence. This provision has been included in funding bills since 1997. Second Amendment advocates long have argued that government agencies use such research to advance gun control measures. And I don't think it's likely that this ban will be lifted – but that's one of the things the Democrats are pushing for.
TRANS-PACIFIC PARTNERSHIP:
In an exclusive interview with the Washington Post that was published Thursday, Senate Majority Leader Mitch McConnell declared his belief that the Trans-Pacific Partnership agreement was in serious trouble in Congress, and would not pass if it were brought up for a vote before the 2016 elections – and maybe not as long as Barack Obama is President. He noted that the fast-track negotiating authority – and the up-or-down voting procedure that goes with it – would last through the first term of the next president.
LEADERSHIP FIGHTS:
House Republicans held their elections for the six open seats on the House Steering Committee, and Tim Huelskamp of KS (and the House Freedom Caucus) was elected, along with Reps. Susan Brooks, Fred Upton, Tom Cole, Mike Rogers, and Jason Smith.
Upton, the Chairman of the Energy and Commerce Committee, and Brooks were official candidates of the Tuesday Group.
Huelskamp's election to the body is a particularly sweet form of Karma. Three years ago, this was the body that stripped him of his seats on the Budget and Agriculture Committees, which was extraordinarily important to his district – for almost a century, the Representative who sat in the House representing Kansas's First Congressional District held a seat on the Ag Committee. So when the Steering Committee banished him from the Ag Committee in retribution for voting against Speaker Boehner, it hurt him back home. But now he's on the Steering Committee, and it'll be interesting to see if he can find his way back onto the Ag Committee.
SUGGESTED READING:
JENNY BETH MARTIN/TPP:
Jenny Beth Martin: Why IRS Commish John Koskinen Must Be Impeached
BENGHAZI:
WE: Emails Suggest Pentagon had Troops Ready During Benghazi Siege
DC: New Clinton Email Shows Pentagon Had Forces Ready To Respond to Benghazi Attack
WE: Benghazi Democrats Release Unredacted Version of Pentagon Email
COMMON CORE:
WSJ: US Senate Votes To Replace No Child Left Behind Law
Hill: Senate Sends No Child Left Behind Rewrite To Obama
Christmas comes early for teachers unions and the Obama administration with 'No Child Left Behind' rewrite
IMMIGRATION:
WT: Emergency Measures Imposed as Border Surge Surprises, Overwhelms Immigration Officials
IRAN:
Lawmakers Plan Last-Ditch Effort To Derail Iran Sanctions Relief
NATIONAL SECURITY:
AP: House Set To Tighten Restrictions On Travel To US
Hill: Extremists Have Targeted Refugee Program To Enter US, Says McCaul
NRO: Kudlow: I've Changed. This Is War. Seal the Borders. Stop the Visas.
Politico: House GOP Probes Claims ISIL Intelligence Manipulated
Daily Beast: Exclusive: 50 Spies Say ISIS Intelligence Was Cooked
Politico: The GOP's Staunchest Young Hawk Is Having a Moment
Breitbart: Homeland Security Shut Down Investigation into Farook and Malik Linked Islamist Group To Protect 'Civil Liberties' of Potential Terrorists
RC: Mitch McConnell: New War Authorization Not Happening Any Time Soon
OBAMACARE:
HuffPo: The Biggest Blow To ObamaCare Yet Could Come From Democrats
NYT: Marco Rubio Quietly Undermines The Affordable Care Act
SPENDING/TAXES:
WSJ: House Conservatives Work To Shape Spending Bill
RC: Negotiations On Year End Legislation Stuck
Hill: Hope Rise For A Major Tax Package
RC: Congress And Its Endgame Are Complicated
Politico: No Budget Deal in Sight as Deadline Looms
RC: Democrats Tie Up House Floor To Force Vote on Guns Bill
RC: Mikulski: 'Poison Pill' Riders, Taxes Drag Down Omnibus Talks
Freedom Caucus: Top priority for spending bill is stricter screenings of Syrian, Iraqi refugees
Hill: Dems Link Votes on Spending Bill To Allowing Gun Violence Research
WaPo: Spending Negotiations To Stretch into Next Week
WE: How Lawmakers Intend To Strip Refugee Funding from Omnibus
RC: Negotiators Hope To Unveil Omnibus On Monday
Politico: Senate Delay Tactics Could Stall Budget
RC: House Passes Five-Day Extension of Government Funding
WSJ: House Passes Short-Term Spending Bill To Avoid Government Shutdown
RC: The 'Snail's Pace' of Omnibus Negotiations
Politico: Ryan, Pelosi Meet for Dinner
TRANS-PACIFIC PARTNERSHIP:
WaPo: McConnell Warns That Trade Deal Can't Pass Congress Before 2016 Elections
LEADERSHIP FIGHTS:
New Yorker: The Freedom Caucus and the War in the Republican Party
Politico: GOP Group That Hit Conservatives Changes Its Tune
RC: Meet The 11 Republicans Vying For The Steering Committee
Politico: Eleven GOP Members Vie For Spots On Steering Committee
NJ: Freedom Caucus Scores Seats on GOP's Steering Committee
RC: Tuesday Group Wins Big on Steering Committee
Breitbart: Tim Huelskamp Scores Conservative Victory with Steering Committee Assignment