Tea Party Patriots Weekly Report from Washington for 1/17/16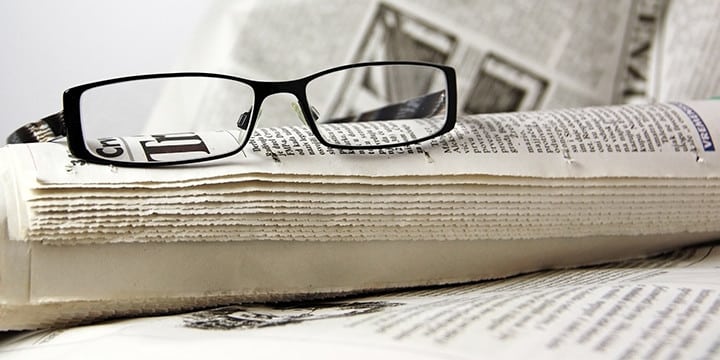 CALENDAR:
The House is in recess this week. They'll come back to work on Monday, January 25.
The Senate will be in recess on Monday in honor of the Martin Luther King, Jr., federal holiday. The Senate will return to work on Tuesday, January 19.
LAST WEEK ON THE HOUSE FLOOR:
The House began its week Monday, taking up and passing eight different bills on the Suspension Calendar.
On Tuesday, they took up and passed another bill on the Suspension Calendar – H.R. 757, the North Korea Sanctions Enforcement Act we discussed last week. That bill passed by a vote of 418-2.
Also on Tuesday, the House took up and passed H.R. 1644, the Supporting Transparent Regulatory and Environmental Actions in Mining (STREAM) Act. That bill passed by a vote of 235-188.
On Wednesday, the House took up two bills – S.J. Res. 22, the congressional disapproval of the Waters of the U.S. Rule we discussed last week, and H.R. 3662, the Iran Terror Finance Transparency Act.
The Iran Terror bill was first up. At the end of the 15-minute voting period, 191 Members had cast their votes in favor, against 106 who opposed it – but more than 130 lawmakers had yet to cast their votes. Speaker Ryan ordered the vote closed to make a point about tardiness, which appears to be a real pet peeve of his. Consequently, the vote was vacated – that's a fancy way of saying they're going to have to have a do-over when they return from their current recess. And that means the House will not be passing a bill to prevent the Administration from lifting sanctions against any Iranian entities unless the Administration first certifies to Congress that they're not involved in terrorism or ballistic missile development until AFTER the sanctions have already been lifted.
Keep in mind, the President likely would have vetoed this legislation anyway, if it had ever gotten past Harry Reid and his Senate Democrats in the first place, so it's not like Ryan was cutting off his nose to spite his face. Still …
Then, point about tardiness made, the Leadership brought S.J. Res. 22 to the floor. That bill passed by a vote of 253-166, with 14 Members not voting.
They wrapped up by noon and were on their way to Baltimore for their annual retreat.
THIS WEEK ON THE HOUSE FLOOR:
The House is in recess this week.
LAST WEEK ON THE SENATE FLOOR:
The Senate came back to work last Monday, and began by voting to confirm a judicial nominee.
On Tuesday, the Senate moved to invoke cloture on the Motion To Proceed to S. 2232, the Federal Reserve Transparency Act, introduced by Sen. Rand Paul. Cloture was rejected, by a vote of 53-44.
And … that was it. The vote was taken at about 2:30 in the afternoon, and after it was done, the Senate broke for the State of the Union address, and they were done for the week.
THIS WEEK ON THE SENATE FLOOR:
The Senate will come back to work on Tuesday, and they'll begin their week by – say it with me – voting on a judicial nominee.
On Wednesday, the Senate will take up H.R. 4038, the American SAFE Act (which has already passed the House), with a vote to invoke cloture on the Motion To Proceed. That vote will take place at 2:30 PM. If cloture is invoked, time will count as if cloture had been invoked at 6 PM the night before, so they'll get to end debate and vote on the bill sooner.
BALTIMORE:
House and Senate Republicans traveled to Baltimore last week for their annual retreat. After three days of discussions amongst themselves, Speaker Ryan told reporters before leaving the retreat that he wants the House to draft legislation that will draw contrasts with the Democrats in five key areas: national security, jobs and economic growth, health care, poverty and opportunity, and restoring the constitutional balance of powers between the executive and legislative branches.
Unlike what happened during the Boehner era, though, Ryan does not expect to draft the legislation inside the Leadership offices; instead, he will convene task forces made up of members of the relevant committees of jurisdiction, and expect them to generate ideas in each area.
House Budget Committee Chairman Tom Price went a step further, telling reporters that he plans to share the House GOP budget blueprint with all the GOP contenders in hopes of getting buy in from the eventual nominee. He said his staff had already reached out to all the GOP candidates to begin discussions, and said, "All the conversations were wonderfully magnanimous."
He expects that the House Budget Committee will release its draft budget in late February. It's too early to tell whether or not the budget will include reconciliation language. Interestingly, Sen. Mike Rounds of South Dakota said that Republicans could very well use reconciliation to create a pathway for the next Republican President to roll back ObamaCare, perhaps even within the first 100 days.
Price said the House GOP Conference seemed to come to consensus that those with ideas for an ObamaCare replacement plan should get together to work out their policy differences so that the Conference can rally around a single piece of legislation. But I would add a note of caution – even if the various authors of the roughly half a dozen plans were to get together and join behind one plan, I wouldn't count on a vote taking place in the 114th Congress.
CLINTON EMAIL:
The House Science, Space and Technology Committee, led by Rep. Lamar Smith of TX, has opened its own inquiry into the security of former Secretary of State Hillary Clinton's private email server. The inquiry began with letters from Smith to four companies that had roles in maintaining and protecting the server.
This investigation will run alongside a similar investigation being helmed by Senate Homeland Security Chairman Ron Johnson of WI. It was Johnson's investigation that discovered last summer that cyberattacks from China, South Korea and Germany had all targeted Clinton's server, but were defeated by a monitoring device maintained by one of the four companies.
On a separate track, the State Department has agreed to release an archive of 29,000 pages of emails top Hillary Clinton aide Huma Abedin sent or received on a private account while working from 2009-13 as deputy chief of staff to Clinton.
IRAN:
On Saturday, the International Atomic Energy Agency released a report confirming that Iran has lived up to its end of the deal it struck with six world powers last year. The release of that report triggered sanctions relief – Secretary of State John Kerry signed a waiver lifting congressionally enacted sanctions related to Iran's nuclear program. Simultaneously, the President signed an executive order lifting sanctions that were imposed under his authority, and the United Nations and European Union moved to lift sanctions they had imposed on Iran.
Also on Saturday, Iranian media first reported that a second secret negotiation channel had succeeded in coming to an agreement, and four Americans held prisoner in Iran were being released in exchange for the release of seven men who had been convicted of or charged with helping Iran evade international sanctions. In addition, the U.S. has agreed to drop Interpol "red notices" against another 14 Iranians who, they believed, they likely would not be able to extradite to the U.S. for prosecution.
Kerry later told reporters that it was the Iranians who first proposed a prisoner swap, and said that their original wish list had included far more people. Diplomats whittled the list down to exclude anyone charged with a crime related to violence or terrorism, so the remaining seven were all men who had been convicted or accused of violating sanctions related to Iran's nuclear program. Three of them were actually serving time, and four of them were awaiting trial, including one who was in the process of negotiating a plea bargain.
You'll recall that a few weeks ago, on December 30, the White House sent notification to Congress that the Treasury Department was about to announce new sanctions against Iran for the ballistic missile tests it had conducted in October and November, which violate U.N. Security Council resolutions, but then delayed the announcement. Everyone wondered what the heck was going on. Well, it turns out that Secretary Kerry notified his Iranian counterpart that the announcement of the new sanctions was about to take place, and the Iranian countered that some of the very same people on whom the sanctions would be imposed were involved in the prisoner swap negotiations – and that announcing the sanctions could blow up the deal. So the White House backed off the announcement of the new sanctions to keep the swap negotiations alive.
Now that the original sanctions have been lifted, and Americans have been released, the Obama Administration today announced it was imposing new sanctions on 11 individuals and entities related to Iran's ballistic missile program.
IRS:
The IRS is not done with establishing new rules for 501(C)(4) groups, after all. Commissioner John Koskinen announced on a conference call with reporters last week that while language included in the FY 2016 omnibus spending bill prohibits the IRS from moving forward on those new regulations during the FY 2016 fiscal year, it does nothing to prohibit them from planning for the future.
"We'll continue to have a dialogue with the Congress about where we're going … We'll see what happens in October." October 1, of course, is the start of the new fiscal year – that is, a year for which there is NO prohibition YET on the IRS establishing new regulations to restrict the free speech rights of American citizens operating as individuals or as groups.
LEADERSHIP:
Even as pressure mounts among frustrated House Republicans who want to see the Senate's filibuster process amended significantly, cooler heads in the Senate prevail. In this week's episode, I've included in the Suggested Reading an excellent piece by freshman Sen. Ben Sasse of Nebraska (who, I am proud to point out, received the first endorsement in the 2014 election cycle by Tea Party Patriots Citizens Fund) explaining why we don't want to screw around with the filibuster.
SUGGESTED READING:
AGENDA:
Politico: Paul Ryan Dreams Of A Kinder, More Substantive GOP
Bloomberg: House Conservatives Not Willing To Play Dead For Ryan In 2016
Politico: King Abdullah Will Reject Republican Invitation To Speak
Hill: Tea Party Class Reassesses Its Record
Politico: Trumpmania Stomps On GOP Strategy Session
WSJ: At Baltimore Retreat Republicans Can't Escape Donald Trump
NJ: Reid, McConnell Threaten To Play 2016 Gotcha On Senate Floor
Hill: Senate Reject's Paul's Plan To Audit The Fed
NJ: House GOP Leaves Retreat with a Plan
RC: GOP Wants Presidential To Buy In to Budget Blueprint
CLINTON EMAILS:
Hill: Clinton Defends Telling Aide To Send Data Through Nonsecure Channel
Hill: House Panel Opens New Inquiry into Clinton's Email Server
Fox News: FBI's Clinton Probe Expands To Public Corruption Track
Politico: State Department To Release Huma Abedin Email Trove
Politico: Hillary Clinton Faces New Foe In House Science Panel
EXPORT-IMPORT BANK:
Hill: Business Groups Plunge Into New Ex-Im Bank Struggle
IRAN:
WSJ: Democrats Press Obama Administration Over Iran
Hill: Speaker Ryan Closes Iran Vote Early To Enforce Tardiness
Hill: GOP Abandons Push To Sue Obama over Iran
Hill: GOP Senators Ask Obama How He'll Hold Iran Accountable
WT: White House Not Troubled by Video of U.S. Sailors Blindfolded by Iranians
WSJ: Iran Releases Americans in Prisoner Swap
REUTERS: Exclusive: In Negotiating To Free Americans in Iran, U.S. Blinked on New Sanctions
NYT: Iran Complies with Nuclear Deal; Sanctions Are Lifted=
WSJ: Iran's Sanctions End as Deal Takes Effect
Hill: U.S. Finds Iran in Compliance with Deal, Lifts Nuclear Sanctions
Hill: Iran Releases 4 American Prisoners, Including Journalist
Hill: GOP Candidates Hammer Obama for Prisoner Swap
Hill: Clinton Calls for New Sanctions on Iran
RC: Democrats Join GOP Warnings on Iran as Sanctions Eased
WSJ: U.S. Sanctions 11 Iranian-Tied Entities for Role in Tehran's Ballistic Missile Program
CNN: Obama Hails Iran Nuclear Agreement Process, Prisoner Release
New Yorker: Prisoner Swap: Obama's Secret Second Channel to Iran
HuffPo: Iran Releases 4 American Prisoners After Months of Top-Secret Negotiations=
HuffPo: Here's Why We Held the Story on the U.S.-Iranian Prisoner Exchange
Politico: Now the Hard Part Begins
LEADERSHIP:
WSJ: Ending The Filibuster Would Hand Progressives A Huge Victory
Hill: Pressure Mounts For Filibuster Changes
MISCELLANEOUS:
Politico: Supreme Court Signals Support For Anti-Union Plaintiffs