Tea Party Patriots Weekly Report from Washington for 11/29/15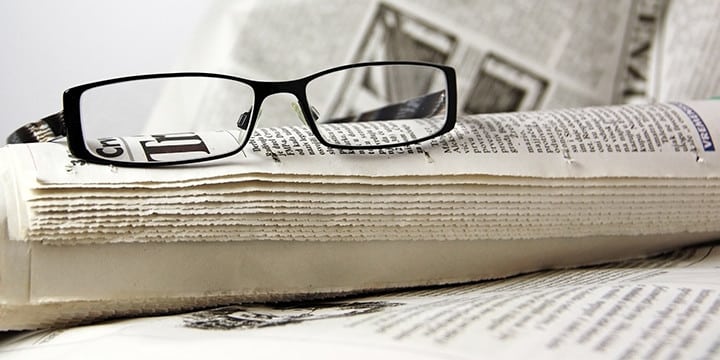 CALENDAR:
The House returns Monday, and will stay in session through Thursday.
The Senate also returns Monday, with the first vote on Monday afternoon, and will likely stay in session through Thursday.
EARLIER THIS MONTH ON THE HOUSE FLOOR:
Before leaving Washington for the Thanksgiving recess, the House on Thursday, November 19 passed H.R. 4038, the American Security Against Foreign Enemies (SAFE) Act. For my fellow acronym buffs, you heard that right – that's the "American SAFE Act." The bill passed by a vote of 289-137, with two Republicans and six Democrats not voting. Only two Republicans voted against it, while 47 Democrats voted FOR it, yielding what would have been a veto-proof majority, which is a good thing, because the President has threatened to veto the bill.
The American SAFE Act prohibits the admission to the U.S. of refugees from Iraq and Syria unless the Director of the FBI certifies to the Secretary of Homeland Security and the Director of National Intelligence that the individual in question has been properly vetted to ensure he or she is not a threat to the security of the United States. The bill requires the FBI Director, DHS Secretary, and DNI all to certify to Congress that each refugee is not a threat prior to admission to the U.S.
Some conservatives opposed the American SAFE Act, arguing it was too weak – in essence, they said, because all three officials named in the bill are political appointees chosen by the President, they would be unlikely to send anyone back, and because the bill had nothing to do with funding, and therefore was nothing more than a "show vote." But enough of them were convinced by Leadership that they would later have an opportunity to vote to block funding for the Syrian refugee resettlement program that this concern did not become a hindrance to passage of the bill – as I mentioned, only two Republicans voted against it.
That opportunity will come soon – they're likely to try to attach a rider to the upcoming Omnibus appropriations bill that blocks funding for Syrian refugee resettlement. In fact, 74 House Republicans – almost a third of the entire conference – signed a letter to House GOP Leadership urging them to include just such language in the upcoming Omnibus. "We cannot allow the refugee program to serve as a Trojan Horse threat to American national security," they wrote in the letter spearheaded by Brian Babin of TX.
They may get help from the Senate – Alabama's two Senators, Richard Shelby and Jeff Sessions, also declared in a joint statement last week that the Omnibus bill should block funding for Syrian refugee resettlement until Congress affirmatively votes to allow new refugees. That's important because of the subcommittee chairmanships they hold – Shelby is chairman of the Appropriations Subcommittee on Commerce, Justice, Science and Related Agencies, and Sessions is chairman of the Judiciary subcommittee on Immigration and the National Interest.
 THIS WEEK ON THE HOUSE FLOOR:
 The House will return on Monday, with no votes before 6:30 PM. At that time, they'll start voting on a series of nine bills on the Suspension Calendar.
On Tuesday, and for the rest of the week, they'll take up at least three bills – H.R. 8, the North American Energy Security and Infrastructure Act, and then they're going to use the Congressional Review Act to try to block two new EPA rules: S.J. Res. 23 would confirm congressional disapproval of a rule submitted by the Environmental Protection Agency relating to "Standards of Performance for Greenhouse Gas Emissions from New, Modified and Reconstructed Stationary Sources: Electric Utility Generating Units, and S.J. Res. 24 would provide for congressional disapproval of a second rule submitted by the EPA relating to "Carbon Pollution Emission Guidelines for Existing Stationary Source: Electric Utility Generating Units."
We could also see action on the Conference Report for H.R. 22 – the Surface Transportation Reauthorization and Reform Act, otherwise known as the highway bill, and also possibly the Conference Report to accompany H.R. 5, the Student Success Act, about which, more below.
EARLIER THIS MONTH ON THE SENATE FLOOR:
 On Tuesday, November 10, the Senate overwhelmingly passed a revised National Defense Authorization Act. The vote was 91-3 in favor of the $607 billion bill, which establishes broad defense policy guidelines and restrictions. Among other things, the bill prohibits the President from transferring any of the 112 remaining detainees from the U.S. military facility at Guantanamo Bay in Cuba to the United States.
This is the same bill that passed the House by a vote of 370-58 the previous week, so the President, doing the math and realizing he didn't have the votes to sustain a veto, signed it into law.
On Tuesday, November 17, the Senate passed both S.J. Res. 23 and S.J. Res. 24, two joint resolutions expressing congressional disapproval under the Congressional Review Act of the two new EPA rules we discussed above.
On Wednesday, Nov. 18, the Senate voted to invoke cloture on the motion to go to conference with the House over S. 1177, the Every Child Achieves Act. That's the reauthorization of No Child Left Behind. Cloture was invoked by a vote of 91-6. And we'll have more on that in a moment.
THIS WEEK ON THE SENATE FLOOR:
The Senate's first vote will be on Monday, on the confirmation of the new Administrator of the Agency for International Development.
We also expect to see action this week on H.R. 4038, the SAFE Act, the House-passed bill that increases security checks on refugees from Syria and Iraq.
BENGHAZI/CLINTON EMAILS:
The Federal Bureau of Investigation has stepped up its inquiries into the security of the former Secretary of State's email system and how her aides communicated over email. Based on whom they're talking to and what they're asking about, it appears the FBI is now looking at the actual content of the messages shared by her staff. It sounds very much to people in the know as if this is no longer a preliminary inquiry.
Meanwhile, Senate Judiciary Committee Chairman Charles Grassley of IA is stepping up his own inquiries. On Wednesday, November 18, Grassley sent a letter to Heather Samuelson, the Clinton aide who was responsible for doing the first cut in deciding which of Clinton's emails were work-related and needed to be turned over to the State Department, and which were personal and could be deleted. Grassley wants to know what level of security clearance Samuelson had, given that the State Department has now classified more than 400 of the emails that passed across Clinton's private server.
Then, the following evening, Grassley put a hold on the nomination of Thomas Shannon, Jr., to be undersecretary of state for political affairs, as a means to pressure the State Department to be more responsive to his document requests. And it doesn't look like he'll let up any time soon.
NO CHILD LEFT BEHIND/COMMON CORE:
It's been eight years since its authorization expired, and House and Senate negotiators are still finalizing the details of their rewrite of the Bush-era No Child Left Behind law, but the conferees approved the framework in an overwhelming vote – of the 40 members on the conference committee, only one (Rand Paul) voted against it. Even Frederick Hess, the director of education policy studies at The American Enterprise Institute and a long-time conservative critic of top-driven education policy, says that overall, Republicans got 75 to 80 percent of what they wanted:
They succeeded in their efforts to consolidate almost 50 federal programs and shift the balance of power in education policy back to the states.
Many of the Democrat "victories" in the bill were really about preventing even bigger losses.
Republicans succeeded in establishing provisions that rein in the Education Secretary's power to grant waivers the way Arne Duncan has.
Nevertheless, the head of government relations for the National Education Association says "We are pleased with what's in there … I cannot see us opposing this," and Obama Education Secretary Arne Duncan said he was "encouraged." And any time the teachers union and an Obama cabinet secretary agree, the odds are pretty good we're not going to like it.
As I see it, there are at least four problems with it:
It doesn't eliminate programs or reduce spending, and it doesn't even provide a funding level – instead, it just uses language that says it authorizes "such sums as may be necessary," which is Washington-speak for "as much as it takes."
It doesn't eliminate all the burdensome federal mandates – in fact, it requires states to submit plans to the U.S. Department of Education for approval by the Secretary.
It doesn't allow states to opt out of NCLB programs they want to leave.
It doesn't provide states full Title 1 portability, so money doesn't flow to charter schools or students.
What's interesting is the dueling motivations behind the compromises – Republicans wanted to get rid of the waiver system, and Democrats were worried about what a GOP Secretary of Education could do with all that centralized power.
Since the bill has now come out of a conference committee, it cannot be amended … which means legislators are using the hard sell. Said Lamar Alexander, principal author of the bill, "If I were to vote no, I would be voting to leave in place the federal Common Core mandate, the national school board and the waivers in 42 states." Of course, what he does NOT say is that if he were to vote yes, he'd still be leaving those things in place, just in somewhat smaller amounts.
The House will likely take up the conference report this week.
IMMIGRATION:
On Monday, November 9, a three-judge panel of the Fifth Circuit Court of Appeals affirmed the earlier decision by federal district judge Andrew Hanen to block President Obama's executive amnesty. The 2-to-1 ruling was not unexpected; the same court had earlier denied the Justice Department's request for an emergency stay of Judge Hanen's ruling.
The Administration quickly announced it would ask the Supreme Court to review and rule on the case. If the Supremes were to take up the case and rule on it this term, the Obama Administration could – if it wins the case – have several months left to begin implementing its executive amnesty.
On Monday, November 23, the Attorney General of Texas asked the Supreme Court for a 30-day extension, so that Texas and 25 other states would have more time to respond to the government's appeal of the Fifth Circuit Court ruling. That 30-day extension could be key – if the Supreme Court grants it, it could mean that the Court will not hear the arguments in the case until the beginning of its next term, in October of 2016. That would likely mean there would be no way the Obama Administration would be able to implement its executive amnesty before Obama leaves office.
SPENDING/TAXES:
The current Continuing Resolution expires on December 11, so Congress has ten days to pass an Omnibus appropriations bill and get it signed, or risk a shutdown.
But it looks like House and Senate GOP leaders may have finally found an issue on which they're willing to risk a shutdown – Syrian refugee resettlement.
In addition to H.R. 3048, the SAFE Act, which has already passed the House, congressional opponents of Syrian refugee resettlement are looking to block funding for such efforts in the Omnibus bill. As discussed earlier, Brian Babin of TX has already sent a letter with 74 signatures on it to the House GOP Leadership, urging them to block such funding. Both House and Senate GOP leaders are considering taking on the fight, comfortable that recent public opinion surveys show the public would be on their side in such a political fight.
TRANS-PACIFIC PARTNERSHIP:
As we last discussed, the Trans-Pacific Partnership agreement is in trouble in Congress.
Neither Speaker Ryan nor Senate Finance Committee Chairman Orrin Hatch – both of whom worked hard in the spring to win fast-track negotiating authority for the President – have announced yet whether or not they'll be supporting the agreement. Hillary Clinton and Donald Trump have both announced opposition, and neither Ted Cruz nor Marco Rubio has declared a position.
LEADERSHIP FIGHTS:
Jim Jordan of OH was reelected as chairman of the House Freedom Caucus.
And on the morning of Thursday, November 19, Speaker Ryan brought to the House GOP Conference the recommendations of his Steering Committee reform task force. Under the plan adopted by the GOP Conference, the Speaker would give up one of his five votes on the committee, and the six current committee chairmen would be booted off the committee, to be replaced by one rotating chairman slot. The remaining five seats will be elected at large from the entire Conference.
So far, most members of the House Freedom Caucus are happy with the way he's living up to his promises.
SUGGESTED READING:
JENNY BETH MARTIN/TPP:
Jenny Beth Martin: Impeach Koskinen 
BENGHAZI/CLINTON EMAILS:
Politico: Grassley Turns Up Heat On Clinton, State
Politico: FBI Steps Up Interviews In Clinton Email Probe
Fox News: FBI Expands Probe Of Clinton Emails, Launches Independent Classification Review
Politico: Clinton Email Companies Rebuff Senate Investigators
COMMON CORE:
Atlantic: Congress Prepares To Launch New Era In Education Policy
WE: Shaky Coalition Pushes for No Child Left Behind Replacement
DEFENSE:
WaPo: On Eve Of Bulk Phone Data Collection Expiration, A Paris-Inspired Bid To Revive It
Hill: Senate Sends Revised Defense Bill To Obama's Desk
Breitbart: Senate Passes $607B Defense Bill With Ban On Transferring GITMO Detainees
Hill: Obama Signs Defense Bill But Blasts Gitmo Restrictions
WSJ: House Speaker Paul Ryan Warns Of Budget, Guantanamo Confrontations With White House
EXECUTIVE AMNESTY/IMMIGRATION:
WaPo: Appeals Court Rules Against Obama's Immigration Plan
Hill: Obama To Appeal Immigration Ruling To The Supreme Court
AP News: Obama Plea To Supreme Court: Save My Immigration Plan
RC: Texas Seeks Delay In Immigration Case At Supreme Court
IRAN NUCLEAR DEAL:
Breitbart: Iran Nuclear Deal Is Not "Legally Binding " Obama Administration Admits
IRS:
Fox News: Charities Chafe At IRS Proposal To Collect Donors Social Security Numbers
OBAMACARE:
American Thinker: Marco Rubio Has Killed ObamaCare
WSJ: Marco Rubio: No Ballots For ObamaCare
Legal Insurrection: Did Marco Rubio Kill ObamaCare?
Hot Air: Did Marco Rubio Deal A Mortal Blow To ObamaCare?
Hill: Senate Moves to Right for ObamaCare Repeal Votes
SPENDING/TAXES:
NRO: Rubio, Cruz And Lee Are Wrong To Oppose The House Reconciliation Bill
Breitbart: Reconciliation Should Unite, Not Divide Conservatives
Daily Signal: Feeling A Part Of The Process, Freedom Caucus Eyes 'Gut Check' For Paul Ryan On Spending Bills
Hill: Senate GOP Gets Green Light For ObamaCare Repeal
Politico: GOP ObamaCare Repeal Hits Procedural Speed Bumps
Morning Consult: McConnell Insists On Planned Parenthood Language
Politico: Senate GOP Reassesses Plan On ObamaCare Repeal
RC: Appropriators Set Listening Sessions On Spending Bills
Hill: Senate Passes VA Spending Bill
Hill: Heritage Foundation Pans Highway Bill Gimmicks
SYRIAN REFUGEE RESETTLEMENT:
Hill: Syria Refugee Fight Emerges As Government Shutdown Threat
RC: Poll: Wide Divide On Allowing Muslim Refugees Into The US
Hill: Obama Warns States They Can't Refuse Syrian Refugees
Conservative Review: Paris Jihad: It's Immigration, Stupid!
Foreign Policy: House Republicans Seek To Cut Off Funding For Syrian Resettlement Program
Politico: Syrian Refugee Fight Sparks Government Shutdown Threat
Hill: Senators Want Obama's Plans To Vet Syrian Refugees After Attacks
Politico: Feinstein: "ISIL Is Not Contained"
Hill: House To Vote This Week On Bill To "Pause" Syrian Refugee Problem
WE: House Sets Up Task Force On Syrian Resettlement Plan
Hill: House Rushes To Halt Refugees
RC: Congress Scrambles For Response To Refugees, Paris Attacks
AP Big Story: Republicans Rush To Shut Borders To Syrian Refugees
Reuters: Bill To "Pause" Refugee Program On US House Floor Thursday: Speaker Ryan
Hill: Speaker Ryan: Syrian Refugee Bill Does Not Have A Religious Test
Politico: No, The Governors Can't Stop Syrian Migrants
Breitbart: Paul Ryan's First Major Act As Speaker Is To Block Amendments To Flawed Refugee Resettlement Bill
Hill: Obama, GOP Ramp Up Refugee Fight
Hill: White House Threatens To Veto Refugee Bill
Hill: Syrian Migrant Crisis Sets Up Political Trap For Democrats
Hill: House Defies Obama, Approves Bill Halting Syrian Refugees
TRANS-PACIFIC PARTNERSHIP:
Hill: Obama's Trade Deal Is In Trouble
LEADERSHIP FIGHTS:
RC: What Paul Ryan's First Week Says About The Future
RC: Paul Ryan Faces Political Test On Steering Committee Overhaul
WaPo: David Hoppe "Leaning Into The Storm" As Speaker Ryan's Top Aide
Politico: House GOP Overhauls Steering Committee
Politico: House Freedom Caucus To Elect Next Chairman Monday
WaPo: Representative Jim Jordan Will Remain House Freedom Caucus Chairman
Bloomberg News: House Republican Hard Liners Drafting Contract With America II-