Tea Party Patriots Weekly Report from Washington for 10/18/15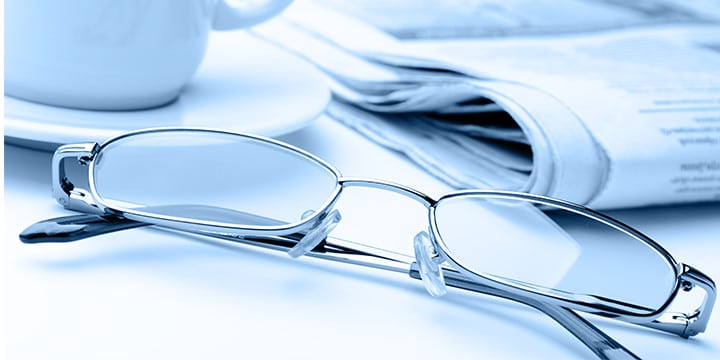 CALENDAR:
The House will return on Tuesday, October 20, with the first votes set for 6:30 PM. The House will stay in session through Friday, October 23.
The Senate will return on Monday, October 19, with the first vote set for 11 AM Tuesday. The Senate will stay in session through Friday, October 23.
LAST WEEK ON THE HOUSE FLOOR:
The House was in recess last week for the Columbus Day holiday.
THIS WEEK ON THE HOUSE FLOOR:
The House will open its week on Tuesday, with six bills considered on the Suspension Calendar.
On Wednesday, they'll consider one bill under Suspension, and then they'll take up two bills: H.R. 692, the Default Prevention Act, authored by Tom McClintock of CA, and H.R. 10, the SOAR Reauthorization Act, sponsored by John Boehner.
H.R. 692 does just what it sounds like – it would prevent a default by the Government of the United States by guaranteeing that the sovereign debt of the United States will be paid in full and on time, under any circumstances. Interestingly, it does this not by requiring the Secretary of the Treasury to prioritize the payment of principal and interest on outstanding bonds of the U.S. Government, but by authorizing, in the event the debt limit is reached, the Treasury Secretary to continue to borrow above the limit for the sole purpose of paying principal and interest due on the debt, thereby guaranteeing that the debt of the U.S. is honored.
A similar bill authored by McClintock passed in the last Congress, but was never taken up by the Senate, if you can believe it.
H.R. 10 is the Scholarships for Opportunity and Results Act, which would authorize the appropriation of $60 million per year from 2017-2020 for school choice programs in the District of Columbia.
On Thursday, they'll consider H.R. 1937, the National Strategic and Critical Minerals Production Act.
On Friday, they'll vote on the reconciliation bill that repeals certain sections of the Affordable Care Act, including the individual and employer mandates, the Independent Payment Advisory Board, and the Cadillac and Medical Device Taxes, and also repeals federal funding for Planned Parenthood.
LAST WEEK ON THE SENATE FLOOR:
The Senate was in recess last week for the Columbus Day holiday.
THIS WEEK ON THE SENATE FLOOR:
The Senate will return and gavel into session on Monday at 4 PM. The first vote of the week will take place at 11 AM on Tuesday morning, on the confirmation of a U.S. District Judge. The Senate will break for its conference lunches, and upon return at 2:15 will hold a cloture vote on the Motion To Proceed to S. 2146, the Stop Sanctuary Policies and Protect Americans Act.
There are several different variations of bills that aim to address the Sanctuary Cities problem. This particular bill was introduced by Sen. David Vitter of LA, and has a total of 13 cosponsors, including original cosponsors Ted Cruz and Marco Rubio. It's been given the thumbs-up by the Center for Immigration Studies.
BENGHAZI/CLINTON EMAILS:
Very liberal Republican Congressman Richard Hanna of upstate NY added fuel to the fire this week when he deliberately chose to say that the Benghazi Committee was a partisan exercise meant to go after Hillary Clinton. This wasn't a slip of the tongue, or a simple faux pas; he chose his words carefully and deliberately, and did it for impact, thinking it would separate him from what he sees as the "damage" caused by the Committee.
Hillary Clinton aide Huma Abedin testified for eight hours Friday before the House Select Committee on Benghazi. Three Members were present – Republicans Mike Pompeo of KS and Lynn Westmoreland of GA, and Democrat Ranking Member Elijah Cummings of MD. Afterwards, Ms. Abedin thanked the committee for the courtesy shown her, and Cummings trashed the committee again for what he referred to as a taxpayer-funded witch hunt.
On Thursday, October 22, former Secretary of State Hillary Clinton will testify before the Select Committee on Benghazi.
DEBT LIMIT:
The Secretary of the Treasury has changed his estimate of the drop dead date on the national debt limit – he now says his smoke and mirrors will run out on November 3, two days earlier than he estimated a few weeks ago. So sometime in the next two weeks, we're very likely to see a bill to raise the debt ceiling move through the House and Senate. And given that Sen. McConnell and Speaker Boehner have waited as long as they have to bring legislation to the floor, I'd be willing to bet that you see Boehner attempt to muscle a so-called "clean" debt ceiling increase through the House on his way out the door.
EX-IM BANK:
There's nothing new to report on the Ex-Im front – the discharge petition has been signed by enough Members to force a vote on the House floor. We haven't heard anything new out of the Senate.
IRAN DEAL:
Two items of interest on the Iran front:
First, last weekend, Iran tested a new surface-to-air missile. U.S. Ambassador to the United Nations Samantha Power said that the missile test violated current U.N. sanctions against Iran. She went on to say that one of the "really important features" of the new Iran deal will be "enforcement of the resolutions and standards" that are already in place; but then, when asked whether Iran's action would affect the new Iran deal, she shrugged it off, saying "I think we have to walk and chew gum at the same time."
Second, just FYI, the Iran deal goes into effect Sunday, October 18.
SPENDING/TAXES:
Politico reported this week that Democrats have announced they will not agree to entitlement reform as part of any longer-range spending deal, so the parameters of a potential deal have been restricted. And, given the need to raise the debt limit long before the next funding bill needs to be passed, it looks like the debt ceiling increase and the full-year spending bill will be considered separately.
TRANS-PACIFIC PARTNERSHIP:
House and Senate leadership aides tested a trial balloon last week, suggesting to reporters that the Leaders may hold the TPP vote until the lame duck session after the 2016 elections. They know this vote is going to be a tough vote for their Members, and want to protect them before an election; moreover, they know that waiting until the lame duck session would give them an opportunity to pick up votes from Members who aren't coming back for the 115th Congress, and would also mean that even among the Members who ARE coming back, it'd be two years before their constituents could move to hold them accountable.
This, of course, cannot be allowed to happen. It would make a mockery of the notion that legislators are to be held accountable to their constituents.
In an odd coincidence, the Obama White House threw cold water on the idea shortly after hearing about it for the first time. They don't want to wait more than a year for a vote to ratify the agreement.
Remember, under the terms of the TPA that was enacted this spring, the President must notify Congress at least 90 days before he signs the agreement. And the agreement must be made public at least 60 days before he signs it.
Then, once he signs it, the Congress has up to 90 days to consider the agreement.
LEADERSHIP FIGHTS/BOEHNER RESIGNATION:
There's really not a lot to report on the race for the Speakership. We've been in a holding pattern all week, with Establishment Republicans doing their best behind the scenes to woo Paul Ryan into the race, and conservative opposition from outside the Congress building against a potential Ryan candidacy. Conservative icons Richard Viguerie and Phyllis Schlafly both came out in opposition to Ryan for Speaker, and radio hosts Mark Levin and Laura Ingraham, along with RedState's Erick Erickson, joined them.
FYI, Jenny Beth has submitted a longer piece opposing Ryan to Politico, and we expect to see that posted online in the next day or two.
SUGGESTED READING:
TEA PARTY PATRIOTS/JENNY BETH MARTIN:
 Breitbart: Tea Party Patriots To Congress: Hold The Line Against Paul Ryan, Elect A Republican Speaker Who Doesn't Back Amnesty
Politico: GOP Establishment Stands By As Activists Pummel Ryan
WSJ: Paul Ryan Under Fire From an Unaccustomed Direction: The Right
WT: Tea Party Patriots Pan Ryan's Possible Rise to House Speaker
AJC: Paul Ryan Just Ain't That Nuts
New York: Conservatives To Ryan: Actually, We're Not Into You Either
Blaze: Ted Cruz Could Surge by Being the Biggest Outsider of the Insiders
Breitbart: Tea Party Leader: U.S. Can't Wait 8 Years for John Kasich To Balance Budget
Courier: Conservative Summit Attracts Presidential Hopefuls
 AMNESTY/SANCTUARY CITIES:
Breitbart: CIS: Senate GOP Bill Targeting Sanctuary Cities a Decent Response to the Problem
CIS: Analysis of S. 2146, the Stop Sanctuary Policies and Protect Americans Act
BENGHAZI/CLINTON EMAILS:
NYT: Clinton Emails Become New Focus Of Benghazi Inquiry
Politico: Hillary Clinton's Email Woes Won't Go Away
Daily Caller: Former CIA Official: Clinton's Email Could Have Been Lethal For Outed Source
AP: Clinton's Server Risked Ran Software That Risked Hacking
Hill: Republican: Benghazi Probe 'Designed To Go After' Hillary
WaPo: Huma Abedin To Speak To Benghazi Panel On Friday
Politico: Benghazi GOP Hunkers Down After Barrage Of Democratic Criticism
WSJ: Clinton Server's Technical Problems Boosted Use Of Personal Accounts
Hill: Abedin Says She Answered Benghazi Questions 'To the Best of My Ability'
DEBT LIMIT:
Hill: Debt Limit Anxiety Is Running High
RC: Team Boehner: Debt Limit Ceiling Deal " Certainly Possible"
Politico: Boehner Looking To Move Debt Ceiling Bill Soon
Hill: Debt Limit Pressure Grows For GOP
US Treasury: Interest on the Debt Outstanding
EX-IM BANK:
WSJ: House Bipartisan Petition Forces Vote On Ex-Im Bank Reauthorization
Hill: Inside The Secret Push To Save The Ex-Im Bank
IRAN DEAL:
Senate Committee Letter To John Kerry On Iran Nuclear Test
Politico: Samantha Powers: Iran Is Violating UN Security Council Resolutions
Hill: Iran Nuclear Deal Takes Effect
OBAMACARE:
Hill: Consensus Emerging In GOP On How To Replace ObamaCare
Hill: ObamaCare Co-ops at Risk of Failing After Billions in Loans
SPENDING/TAXES:
Politico: Democrats Rule Out Entitlement Changes In Budget Talks
Hill: House Unveils Six-Year, $325B Highway Bill
TRANS-PACIFIC PARTNERSHIP:
Politico: Trade Pact May Not Come Up In House Until After 2016 Election
Hill: White House Wants Trade Vote Before Lame Duck
LEADERSHIP FIGHTS:
Fox News: House Conservatives Flex Muscle In Speaker Race – But What Do They Want?
Politico: Republicans Mull Plan C For Speaker
Boston Herald: GOP Support For Paul Ryan Lukewarm
Bloomberg: Why Paul Ryan Isn't Hardcore Enough For The Right
Breitbart: Dave Brat: Next House Speaker Must Oppose Amnesty For Illegals
Politico: Ryan Freezes Race For Speaker
NYT: Latest Unease On The Right: Ryan Is Too Far To Left
NRO: Would Speaker Ryan Push Through Amnesty?
WaPo: Paul Ryan Weighs Pros And Cons Of Becoming Next House Speaker
HuffPo: Congressman Plays Both Sides In Republican vs. Republican War
Politico: Sean Hannity: Paul Ryan Shouldn't Run For Speaker
WE: Paul Ryan Is Playing Hard To Get While Opposition To His Anointment Grows
RC: While Waiting For Ryan, Would-Be Speakers Weigh Bids
WSJ: Representative Daniel Webster Runs On His Tenure As Speaker In Florida
The Herald: Will Ryan Take On The Speaker's Post? Will Conservatives Let Him?
NJ: Flores Starts Lobbying For Speaker Votes
NJ: Why Even Paul Ryan Cannot Save Republicans
Politico: The Obsession Of The House Freedom Caucus
Hill: Ryan's Odds Seen As 50-50
RC: Paul Ryan Is Damned If He Does And Damned If He Doesn't
NRO: What's Driving Conservative Opposition To Paul Ryan
Fox News: Paul Ryan's Speaker Race Fans: He's Just Not That Into Them
Politico: Conservatives Sharpen Knives Over Ryan's Immigration Past
Politico: GOP Leaders Ask For Suggested Changes To House Rules
Federalist: Congress Needs Uber-Level Innovation
Hill: Senate GOP Opens Door To Weakening The Filibuster
LAT: Paul Ryan vs. House Freedom Caucus: Who Will Blink First in Speaker Race?
Hill: Disarray Has Some Republicans Talking About Dealing with Dems
Hill: Would-Be Speaker Could Lose His House Seat Next Year
Politico: The House Freedom Caucus' Unprecedented Insurgency