Tea Party Patriots Weekly Report from Washington for 10/1/17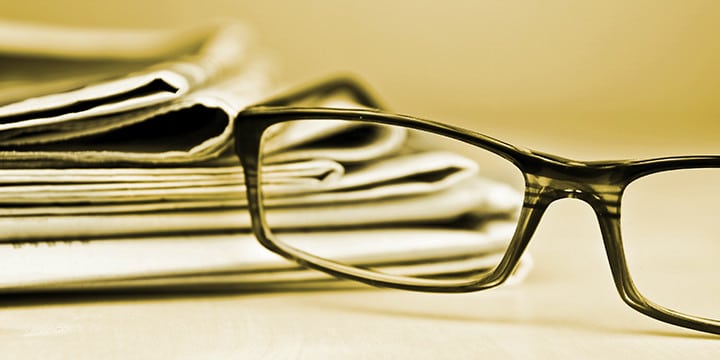 CALENDAR:
The House will return Monday, and will stay in session through Thursday. The Senate will also return Monday, and will also stay in session through Thursday.
LAST WEEK ON THE HOUSE FLOOR:
The House came back last Monday and took up H.R. 3823, the Disaster Tax Relief and Airport and Airway Extension Act, under Suspension of the Rules. This is a bill that extends the expiring programs of the Federal Aviation Administration through March 31, 2018; provides certain tax benefits and individual tax cuts to individuals living in the U.S. Virgin Islands and Puerto Rico; and includes the text of the Flood Insurance Market Parity and Modernization Act, which passed the House unanimously in the last Congress, among other things.
There were 245 votes in favor, and 171 against, but because it had been brought to the floor under Suspension, it needed 290 votes to pass. So the leadership pulled it and scheduled it for later in the week, under a Rule.
Then the House voted by 415-0 to pass the North Korean Human Rights Reauthorization Act.
On Wednesday, the House passed the Rule to consider HR. 3823, the Disaster Tax Relief and Airport and Airway Extension Act, by a vote of 223-190.
Then, on Thursday, the House passed H.R. 3823, by a vote of 264-155.
Also on Thursday, the House took up and passed H.R. 2792, the Control Unlawful Fugitive Felons Act, by a vote of 244-171.
THIS WEEK ON THE HOUSE FLOOR:
The House returns Monday, with first votes set for 6:30 PM. At that time, the House plans to vote on six bills under Suspension of the Rules.
On Tuesday, the House will consider another four bills under Suspension of the Rules, and then they'll take up H.R. 36, the Pain-Capable Unborn Child Protection Act, which bans abortions performed after 20 weeks except under certain conditions.
On Wednesday and Thursday, the House GOP leadership will bring the Fiscal Year 2018 Budget Resolution to the floor. The vote on final passage is expected Thursday. Passage of that resolution will be key to unlocking the reconciliation procedure for tax reform.
For months, the leadership has been stuck. The FY2018 budget resolution passed the Budget Committee way back in the middle of July. The resolution proposes to allocate $621.5 billion for defense and $511 billion for non-defense discretionary spending. It also includes $87 billion for Overseas Contingency Operations – that's the War on Terror funding. The resolution would require more than $200 billion in cuts to anticipated spending increases in mandatory programs over the next decade.
But the House Freedom Caucus had refused to vote for the budget resolution until they saw the details of the tax reform plan. As we've discussed before, the Freedom Caucus felt burned by the ObamaCare repeal exercise, where they had been told to vote for a budget resolution before they saw the details of the leadership's ObamaCare repeal legislation – and then, when they saw it, they realized it didn't actually repeal ObamaCare, and they believed they had been hoodwinked.
So for more than two months, the House has had a budget resolution ready for a vote, but no guarantee it would pass. That uncertainty evaporated last week, when the House Freedom Caucus endorsed the leadership's tax reform proposal and dropped their objection to voting on the budget resolution.
LAST WEEK ON THE SENATE FLOOR:
Last Monday, the Senate came back into session and immediately took up the nomination of William J. Emmanuel to serve as a Member of the National Labor Relations Board. He was confirmed by a vote of 49-47.
On Wednesday, the Senate voted by 87-8 to confirm a new Assistant Secretary of the Treasury, and by 73-21 to confirm a new Assistant Attorney General.
On Thursday, the Senate voted by 95-1 to invoke cloture on the nomination of Ralph R. Erickson to serve as a U.S. Circuit Court Judge for the Eighth Circuit. Then, by a vote of 95-1, the Senate voted to confirm him.
Then the Senate voted by 55-41 to invoke cloture on the nomination of Federal Communications Commission Chairman Ajit Pai to serve a second term as a Member of the FCC. That confirmation vote will take place Monday, upon the Senate's return.
Also on Thursday, the Senate confirmed Jon Huntsman, the former Governor of Utah, to serve as the U.S. Ambassador to Russia, by Unanimous Consent.
The Senate also confirmed by Unanimous Consent the new U.S. Ambassador to Afghanistan, the new U.S. Ambassador to Bahrain, the new Assistant Secretary of State for European and Eurasian Affairs, four new U.S. Attorneys, 63 new Brigadier Generals, a couple of Lieutenant Generals, and a couple of Major Generals, and all nominations on the Secretary's Desk in the Air Force, Army, Marine Corps, and Navy.
Also by Unanimous Consent, the Senate approved H.R. 3823, the FAA extension with the Cassidy Amendment.
And then they were done, and they went home.
THIS WEEK ON THE SENATE FLOOR:
The Senate returns Monday, with the first vote set for 5:30 PM on the confirmation of FCC Chairman Ajit Pai to serve a second term as a Member of the Federal Communications Commission. He was originally appointed to the FCC in 2012 by Barack Obama for a five-year term, and then named Chairman of the FCC in January of this year by President Trump. Trump has appointed him to another five-year term, and for that, he needs another Senate confirmation.
APPOINTMENTS/CONFIRMATIONS:
In addition to the confirmations I highlighted earlier, we now have two openings for Cabinet Secretaries – we're still looking for a replacement for John Kelly at the Department of Homeland Security, and, as of Friday at midnight, we have a vacancy at Health and Human Services.
Former HHS Secretary Tom Price resigned Friday after a week-long expose of his travel practices. Despite having earned a reputation as a spending hawk during seven terms in the House of Representatives, where he rose to chair the House Budget Committee, Secretary Price seemed to think it was okay to bill the taxpayers to pay for flights on private charter airplanes and military aircraft. A lot of them. By one account, about a million dollars' worth.
Trying to get ahead of the story, he said on Thursday he would reimburse the government for the roughly $51,000 his own seats had cost. But that was nowhere near the full cost of his travel.
Now, it may well have been the case that Secretary Price ended up on all these private flights because he or his security detail were concerned about his personal safety in light of Antifa activism. As the Secretary of Health and Human Services – and, therefore, the face of the Administration's efforts to repeal ObamaCare – he may have been targeted for specific action by the hard left. If that's the case, perhaps his proclivity would be more understandable. But I haven't read a memo from the head of his security detail explaining their concerns, so I can only guess.
More importantly, this isn't the only – or maybe even the real – reason President Trump was unhappy with Secretary Price. Price is a doctor by profession, and he was supposed to be the guy inside the Trump Administration who was going to run point on repealing ObamaCare. But he never had the kind of relationships on Capitol Hill that could get that job done. He was excluded from key meetings, wasn't a source of information for the President, and didn't help get the ball across the goal line.
I'm also reliably told that Price was an obstacle to getting the President to sign a memo to the Director of the Office of Personnel Management directing him to overturn Congress' illegal special exemption from ObamaCare. He told the President that the President did not have the authority to do that by executive action, that it would require an act of Congress. That's wrong.
There are several names already in the mix to serve as his replacement. Former LA Gov. Bobby Jindal, former Senator Rick Santorum, and current FL Gov. Rick Scott (who once headed Columbia/HSA), and Congresswoman Marsha Blackburn are some current and former politicians under consideration. CMMS Administrator Seema Verma (who ran the Medicaid reform effort in Indiana under then-Gov. Mike Pence), HUD Secretary Dr. Ben Carson, FDA Commissioner Scott Gottlieb, and VA Secretary David Shulkin, each of whom currently serves in the Administration and, importantly, have already been confirmed by the Senate, are also under consideration.
IMMIGRATION:
On Wednesday, the House Homeland Security Committee will mark up H.R. 3548, the Border Security for America Act, sponsored by House Homeland Security Committee Chairman Michael McCaul of TX. The bill would authorize $10 billion aimed at securing the southern border with Mexico, including funding for new wall and fencing construction. The bill also adds a $5 billion boost to U.S. ports of entry, funds an additional 10,000 Border Patrol agents and officers, and authorizes the expansion of the use of National Guard troops in border security efforts.
OBAMACARE:
ObamaCare repeal is dead, at least for the rest of 2017.
As we entered last week, you will recall, there were high hopes for the possibility that the Senate could pass the Graham-Cassidy bill that would have turned most ObamaCare spending into block grants to be distributed to the states. Sens. Rand Paul of KY and John McCain of AZ had given the thumbs-down, but there were hopes that ME Sen. Susan Collins and AK Sen. Lisa Murkowski could still be persuaded.
Monday afternoon, Sen. Collins announced her opposition to the legislation.
The following day, Senate Republicans met for their weekly policy lunch and came away convinced there would be no way to bring any of the recalcitrant Senators back on board. Sen. McConnell announced his disappointment, and that was that.
There was some talk last week that Sens. Graham and Johnson might press for inclusion of reconciliation instructions regarding ObamaCare in the Fiscal Year 2018 budget resolution. Since they both sit on the Senate Budget Committee, and since the Budget Committee has only one more Republican than Democrat, it was clear that they held the power to take the budget resolution hostage if they wanted to – that is, Sen. Graham said a week ago he is so determined to repeal ObamaCare that he will refuse to vote for a budget resolution in committee that does not include reconciliation instructions regarding ObamaCare repeal.
To be honest, as much as I want to see ObamaCare repealed, I don't think that's a reasonable or responsible course of action. Repealing ObamaCare has proven to be far more difficult than many had anticipated. Tax reform on its own will be difficult, as we're about to discuss. So combining ObamaCare repeal and tax reform into one giant reconciliation bill could be done, but only with the intervention of The Almighty Himself. Better to leave it out for now, get tax reform done, then come back with another reconciliation bill for ObamaCare repeal.
By the end of the week, Sen. Graham had thought better of it, and had dropped his insistence that the Senate Budget Committee include ObamaCare repeal reconciliation instructions in its FY2018 budget resolution.
TAX REFORM:
On Wednesday, House and Senate GOP leaders unveiled what they're calling the "Unified Framework for Fixing Our Broken Tax Code" for tax reform, the outlines of a proposal to accomplish the most significant tax reform since the Reagan years.
There's a reason we haven't reformed the tax code in more than thirty years – it's hard.
The Republican leaders know this, and you can tell by what they released in the outlines of their proposal – there's an awful lot in there about tax cuts, but not a lot about whose deductions are going to go away.
Remember, the difference between a tax cut proposal and a tax reform proposal is that in the first, everyone is happy, because their taxes are going down. They may argue a bit because they feel their taxes aren't going down as much as someone else's, but nobody's taxes go up.
In tax reform, though, you don't just lower the rates that apply to different taxes, you actually change the structure of the system itself. That might include, for example, shrining the number of different brackets on the individual side from seven to three, and it might include on the corporate side cutting the tax rate from 35 percent to 20 percent.
But tax reform also includes doing away with certain deductions, and those deductions got there in the first place for a reason – because somebody, likely a lobbyist or a team of lobbyists or an army of lobbyists – convinced the right key Members of Congress that their special interest deserved some form of protection.
What's going on here is something the Framers did not intend – the use of the tax code for social engineering purposes. For instance, a long time ago, the Congress decided that it would be good for the country if the tax code encouraged home ownership. Homeowners, it was believed, tend to be more stable. They hold jobs, they move around less, they are more likely to have children – all things we want as a society. Well, if owning a home is good, then a lot of people owning a lot of homes is even better. Homebuilders like that, and so do banks, and mortgage lenders, and insurance companies, and the trades unions, so they all made a convincing argument decades ago that people who own their homes should be given a tax deduction for the interest they pay on their mortgage. And thus was born the mortgage interest deduction, one of the most popular of all the deductions in the tax code.
Some would call that a loophole, the homeowners' loophole. But most would disagree – because they benefit from it. "Loopholes" are deductions for someone else. "Deductions" are deductions you take.
It's all the deductions in the code that make the tax code so darn big. And getting rid of them is what makes tax reform so darn hard. Because every single one of those deductions has a small, concentrated group of defenders, while the costs of all those deductions are spread over a very large, very wide group of taxpayers, most of whom aren't even aware that they pay higher taxes to pay for someone else's loophole.
But every now and then, the loopholes get so top heavy that everyone realizes it, and that's when a consensus builds for tax reform. And that's where we are now.
We're there now because the tax code is now more than 75,000 pages long. The Internal Revenue Service has more than 2,000 different forms and instructions. American citizens spend more than 6,000,000,000 hours preparing their tax returns every year, and more than $400 billion to ensure they've complied with the law.
Other than ensuring jobs for employees of TurboTax and H&R Block, that time and money is wasted. That's time and money that could be better spent paying down the national debt, or "paying for" tax relief, or any number of other productive uses.
So even if the GOP proposal didn't reduce the level of taxation one penny, reforming the code to make it simpler would still be a worthwhile endeavor.
But the Unified Framework goes further – it's not just tax REFORM, it's a tax CUT.
On the corporate side, it proposes to slash the rate from 35 percent to 20 percent, which would, overnight, make the U.S. a more attractive place for business investment from both home and abroad.
In addition, the proposal would provide an incentive for U.S. corporations to bring back home the more than $2 trillion in foreign profits they've got stashed in overseas bank accounts because they don't want to pay a 35 percent tax. So the proposal offers a one-time "repatriation tax" at less than 10 percent, with the details to be filled in by the tax-writing committees in the House and Senate.
And the plan proposes to cut the rate on so-called "pass through" income – the income generated by small businesses that file via their owners' personal returns – from 39.6 percent down to 25 percent. Given that, according to the Small Business Administration, small businesses generate 64 percent of the new jobs in this country, and are responsible for 49 percent of private-sector employment, this will help unleash the kind of job growth we have not seen in a decade or more.
Further, the plan proposes to allow businesses to write off 100 percent of the value of certain investments in the year in which the investment was made, rather than requiring them to write off the expense over a number of years. That will lead to a jump in investment.
On the individual side, it shrinks the current seven brackets to just three, and it reduces the top marginal rate from 39.6 percent to 35 percent – though it leaves open the possibility of a fourth bracket for those on the uppermost end of the upper end.
The plan also proposes a virtual doubling of the standard deduction, raising it to $12,000 for individuals and $24,000 for married taxpayers filing jointly.
Further, the plan proposes elimination of the Death Tax, the Alternative Minimum Tax, and the generation-skipping Transfer Tax.
As in any tax reform proposal, the general idea is simple: eliminate or reduce the value of individual deductions (loopholes) so you can subject more income to taxation, matched against lower rates. So the proposal also includes elimination of most itemized deductions, except for the mortgage interest and charitable contribution deductions, and repeal of the personal and dependent exemptions.
An initial analysis by the Committee for a Responsible Federal Budget projects that over a decade, the plan would generate $5.8 trillion in tax cuts, against $3.6 trillion in new revenues flowing in as a result of eliminating or reducing deductions and broadening the tax base, thereby yielding a net $2.2 trillion tax cut.
Of course, that study is based on a static analysis of the proposal, and does not take into account the revenue-inflow-growing aspects of new economic activity and the more and better-paying jobs that will result.
Remember, the difference between two percent annual GDP growth and four percent annual GDP growth is an additional $5 trillion flowing to the federal treasury over ten years. In other words, if the tax reform is enacted, and the result is the kind of economic boom we've seen before, we could generate more than enough to "pay for" the tax cut AND leave an even larger amount to pay down the debt.
So, the plan cuts taxes, simplifies the system, and could generate enough new economic activity to more than pay for itself AND help pay down the national debt.
In other words, it's something congressional Democrats hate. They didn't wait long to slam the proposal as a "tax cut for the wealthy at the expense of the poor," which is almost exactly the same thing they said about Ronald Reagan's 1981 tax cut, and Ronald Reagan's 1986 tax reform, and George W. Bush's 2001 and 2003 tax cuts.
See, here's the thing – the tax code is now so progressive, with so much of the weight of the individual income tax burden now falling on upper-income taxpayers, that virtually ANY tax cut proposal is going to include a tax cut for the wealthy.
Forty-seven percent of the adults in America don't make enough money to be required to pay federal income taxes. A chart from the Internal Revenue Service, dated 2011, is instructive. The chart broke down earners into six categories, as follows:
The bottom 50 percent of earners earned 12 percent of all income and paid just three percent of all federal income taxes.
Those in the top 25-50 percent earned 21 percent of the income and paid 11 percent of the taxes.
Those in the top 10-25 percent earned 22 percent of the income and paid 17 percent of the taxes.
Those in the top 5-10 percent earned 12 percent of the income and paid 12 percent of the taxes.
Those in the top 2-5 percent earned 15 percent of the income and paid 21 percent of the taxes.
Those in the top 1 percent earned 19 percent of the income and paid 35 percent of all the taxes.
Do the math and you find that those in the top 10 percent paid 68 percent of all the federal income taxes. If you want to cut taxes to create incentives for job creation, you simply cannot do it without cutting taxes for at least some upper income taxpayers. It's just not possible.
So the next time you hear a liberal screaming bloody murder that the rich are not paying their "fair share," remind them that the top 1 percent of earners are already paying 35 percent of all the federal income taxes, and ask them what they think the appropriate level should be.
MISCELLANEOUS:
Every now and then, something happens that is pure, unadulterated good news, no doubt about it. Something like that happened on Thursday, when Congressman Steve Scalise, the House Majority Whip who was shot on June 14 along with four others at a practice for the annual Congressional Baseball Game, made a surprise return to the House and addressed his colleagues for the first time since he was shot.
"I'm definitely a living example that miracles really do happen," he said.
SUGGESTED READING:
JENNY BETH MARTIN/TEA PARTY PATRIOTS:
WT: Jenny Beth Martin: The Meaning of the NFL's Kneel-Down
Hill: Jenny Beth Martin: The GOP's Tax Reform Proposal Couldn't Be Better
Townhall: Tea Party Group Skewers GOP's 'Meaningless' Promises
Merced Sun Star: Mitch McConnell, Despite Setbacks, He Persists
Hill: Swamp Proves Sticky for Trump
LifeZette: Conservatives Heap Praise On Tax Plan To Turbo-Charge Economy
USA Today: Republicans Abandon ObamaCare Repeal Bill, Resume Bi-Partisan Talks On Repairs
Hill: With Lack Of Wins, GOP Faces '18 Primary Woes
DS: Roy Moore Defeats Luther Strange In GOP's Alabama Senate Runoff
APPOINTMENTS/CONFIRMATIONS:
Politico: Senate Confirms Huntsman To Be Ambassador To Russia
Politico: Price Resigns from HHS After Facing Fire for Travel
Politico: Trump's Breaking Point with Price
FOX: Flight Furor: Obama Officials Also Took Non-Commercial Planes
Politico: Who Will Replace Price?
IMMIGRATION:
Politico: GOP Senators Unveil New 'Dreamers' Bill
Politico: House Republicans Propose $10 Billion For Trump's Border Wall
Hill: House GOP Poised To Move $10 Billion For Border Wall
Politico: Republicans Ignore Trump's Bipartisan Dreamers Deal
OBAMACARE:
Hill: Last Ditch Repeal Bill Appears Dead
CNN: Collins To Vote 'No' On Graham-Cassidy Bill, Likely Killing Latest ObamaCare Repeal
Politico: GOP Already Eyeing Next Chance To Revive ObamaCare Repeal
Politico: Senate Won't Vote On Last-Ditch ObamaCare Repeal Bill
Politico: Mitch McConnell's Dreadful Day
Politico: Inside The Life And Death Of Graham-Cassidy
Reuters: Trump Vows Another Health Care Vote Next Year, Eyes Executive Order
Hill: How the Effort To Replace ObamaCare Failed
AP: GOP Unsure How To Deal with Voters Angry over Health Care
SPENDING:
Reuters: House Budget Chief Expects Budget Resolution Approval in October 5 Vote
Hill: House To Vote on Budget Next Week
Politico: Senate Republicans Unveil Budget Blueprint To Tee Up Tax Reform
TAX REFORM:
WSJ: GOP Tax Plan: Tough Choices With Limited Room To Maneuver
Axios: Republicans Agree To Raise Bottom Tax Rate, Double Standard Deduction
Bloomberg: Trump's State Tax Plan Could Cause Headaches For 52 Republican Lawmakers
Politico: Trump Hits Road To Sell Tax Plan – But Some Worry What He'll Say
NYT: Trump To Propose Sweeping Tax Cuts For Corporations And Individuals
CNN: CNN Poll: Most Want Major Changes To The Tax System
Hill: Trump's Tax Plan Cuts Corporate Rates, Nearly Doubles Standard Deduction
Hill: GOP Tax Overhaul Aims For Corporate Cuts, Simpler Code
Politico: Trump, GOP Tax Plan Omits Details On Who Pays
Politico: Everything You Need To Know About The Big 6 Tax Plan
WSJ: GOP Tax Plan: What We Know And What We Don't
Politico: The Essential Guide To Tax Reform
DS: Conservatives Encouraged by Republican Framework for Tax Reform
Politico: Freedom Caucus Endorses GOP Tax Plan
Hill: Trump Pitches Massive Tax Cuts
WSJ: Republican Tax Plan Quickly Hits First Hurdle
Politico: OMB's Mulvaney: Trump Has 2 'Red Lines' in Tax Bill
DS: How Much Do the Top 1 Percent Pay of All Taxes?
NRO: Trump's Incentive-Packed Tax Plan
Senate Democrats' August 1, 2017 Letter on Tax Reform
MISCELLANEOUS:
WaPo: 'Miracles Really Do Happen': Rep. Steve Scalise Returns to Congress 15 Weeks After He Was Shot
Fox News: Embarrassment As Washington Post Corrects Its 'Scoop' About Obama, Facebook And Russia
NYT: Trump's NFL Critique A Calculated Attempt To Shore Up His Base
Blaze: Budweiser Considers Ending Their NFL Sponsorship over Protests — and They Want To Hear from You
WSJ: Leftish Nonprofits Have An Edge On Disclosure
Memo: Implications Of Alabama Primary
Politico: House Clears FAA Stopgap, Avoiding Shutdown