Tea Party Patriots Weekly Report from Washington for 10/11/15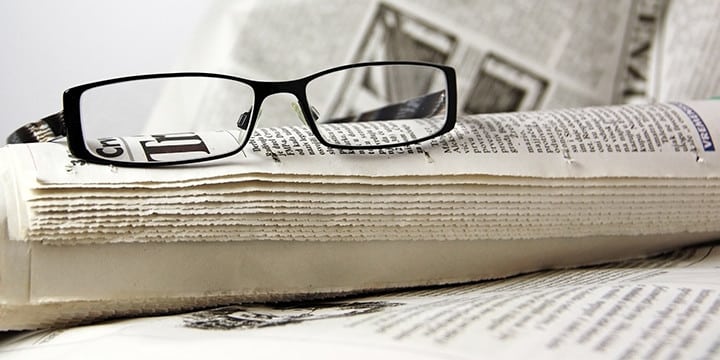 CALENDAR:
The House and Senate are both in recess to observe the Columbus Day holiday. The House will return on Tuesday, October 20, and the Senate will return on Monday, October 19, with no votes before 11 AM on Tuesday, October 20.
LAST WEEK ON THE HOUSE FLOOR:
The House came back into session on Tuesday, and immediately moved to take up 10 bills on the Suspension Calendar. On Wednesday, the House passed H.R. 3192, the Homebuyers Assistance Act, and H. Res. 461, establishing a Select Investigative Panel of the Energy and Commerce Committee to investigate the Planned Parenthood videos. That measure passed by a vote of 242-184, with only one Republican – Rep. David Jolly of FL (who, interestingly, is running for the GOP nomination for the U.S. Senate in FL) – voting in the negative.
On Thursday, the House took up and passed H.R. 538, the Native American Energy Act, which would facilitate the development of energy resources on Indian lands by reducing federal regulations.
On Friday, the House took up and passed H.R. 702, to repeal the prohibition on exporting coal, petroleum products, natural gas, or petrochemical feedstock. The bill specifically prohibits any federal official from imposing or enforcing any restriction on the export of crude oil.
THIS WEEK ON THE HOUSE FLOOR:
The House is in recess this week.
LAST WEEK ON THE SENATE FLOOR:
The Senate came back into session on Monday with a vote on a nominee to be a federal district judge.
On Tuesday, the Senate voted to invoke cloture on H.R. 1735, the FY2016 National Defense Authorization Act conference report. That vote passed by a margin of 73-26. Senate Majority Leader McConnell also filed cloture Tuesday on H.R. 2028, the Energy and Water Appropriations Bill. FYI, the Senate Appropriations Committee reported this bill out of committee by a vote of 26-4.
On Wednesday, the Senate took up the NDAA conference report, and passed it by a vote of 70-27.
The cloture motion on the Energy and Water Appropriations bill ripened on Thursday, so the Senate held the vote. Cloture failed, by a vote of 49-47. Interestingly, three Republicans (Dean Heller of NV, and Johnny Isakson and David Perdue of GA) all voted "no," and three other Republicans (Lindsey Graham and Tim Scott of SC, and Marco Rubio of FL) joined Harry Reid in not voting.
Before they went home for the Columbus Day recess, Leader McConnell filed cloture on S. 2146, the Stop Sanctuary Policies and Protect Americans Act. The Senate will vote on this bill, which would penalize "Sanctuary Cities," after it returns from the recess.
THIS WEEK ON THE SENATE FLOOR:
The Senate is in recess this week.
BENGHAZI/CLINTON EMAILS:
The FBI is expanding its probe of Clinton emails to a CT firm known as Datto, Inc., which stored Clinton emails on a backup cloud server in its possession. Apparently, Datto had been backing up the Platte River Networks server since June 2013, but Platte River Networks never realized it.
Meanwhile, a report from the Associated Press says that the private server was repeatedly hit by cyber attacks that originated in China, South Korea, and Germany in 2014.
And the new shiny object is the allegation by Bradley Podliska, an Air Force Reserve major and former staffer for the House Select Committee on Benghazi, that the committee is nothing more than a partisan witch hunt going after Hillary Clinton. Podliska was fired earlier this year, and claims he was terminated "for promoting a broad, objective investigation into the deadly 2012 attack." He alleges that Republicans on the panel wanted to shift the focus onto Clinton after reports emerged revealing she'd used a personal email account in her position as Secretary of State.
Of course, the Select Committee knew she was using a private server long before press reports revealed that, so his timeline is a bit off. And the spokesman for the Select Committee strongly denies his allegations, issuing a statement Saturday that he "was terminated for cause." In fact, says the spokesman, Podliska himself was the one who pushed "to develop and direct Committee resources to a PowerPoint 'hit piece' on members of the Obama Administration – including Secretary Clinton – that bore no relationship whatsoever to the Committee's current investigative tone, focus or investigative plan." You can find a more detailed version of the Committee's statement in the Suggested Reading.
EX-IM BANK:
On Wednesday, the House GOP Conference spent almost an hour discussing a move by backers of the Export-Import Bank to revive it. At the end of September, Republican Stephen Fincher of TN, a strong supporter of Ex-Im reauthorization, filed a discharge petition on H.R. 597, his bill to reauthorize Ex-Im. Fincher and his allies argued at the Conference meeting that Ex-Im had to be reauthorized, and Boehner ended up telling Financial Services Committee Chairman Jeb Hensarling that it was Boehner's sense of the Conference that Hensarling should move a bill before his opponents sidestepped him via the discharge petition.
Democrats had made it clear that if and when Fincher and his allies gathered enough Republicans, they would be ready to join him in signing the discharge petition.
That day came Friday, when 42 Republicans – taking advantage of the leadership vacuum – joined 176 Democrats in putting their signatures on a petition to discharge H.Res. 450 from the jurisdiction of the Rules Committee and bring it to the floor of the House. That means the bill will be moved to the floor for a vote on October 26.
It will likely pass the House with the overwhelming majority of Democrats voting for it, and enough Republicans to get to 218.
Senate Majority Leader McConnell says he opposes Ex-Im reauthorization. And, for once, the Senate calendar may work to our advantage – there are still major must-pass bills left in the hopper in the coming weeks, and McConnell's spokesman opined late last week that he didn't think the Majority Leader would set aside a week of the Senate's precious floor time to pass a bill he doesn't support.
But I wouldn't count on McConnell's opposition to derail this thing in the Senate. We're going to have to put a lot of pressure on them to keep this thing off the floor.
And a final word about Stephen Fincher of TN – he came to Congress in the Tea Party wave of 2010, and sure sounded like a Tea Partier back then. When he announced his run, he said, "When I'm elected, I'll put [my] common sense to work for everyday Tennesseans, not the special interests. Trillion-dollar bailouts, bloated budgets and boondoggle spending packages aren't working, at least for my friends and neighbors …" Well, he's changed his tune since then. In his most recent Federal Election Committee filing, we learn that he has raised about a quarter-million dollars for his reelection, and his donors are largely K Street special interests and corporate PACs. Of the roughly 150 donations it took to get to $250,000, precisely two of them came from TN residents, making up a total of $750. He's another one who traded the cesspool for the hot tub.
The last time a discharge petition was used to bring to the floor a bill supported by a majority of the House, but opposed by the leadership, was in 2002, when Democrats used the maneuver to bring to the floor the Shays-Meehan campaign finance reform bill, which was eventually conferenced with the Senate's version, the McCain-Feingold Act, and which became the statute known as the Bipartisan Campaign Reform Act (BCRA).
IRAN DEAL:
FOX News broke an exclusive story on Friday regarding the implementation of the Iran deal that could cause heads to explode in the White House. It reveals that some senior U.S. officials involved in implementing the deal have concluded that "the key sanctions relief provision – a concession to Iran that will open the doors to tens of billions of dollars in U.S.-backed commerce with the Islamic regime – conflicts with existing federal statutes and cannot be implemented without violating those laws."
In August 2012, President Obama signed a law called the Iran Threat Reduction and Syria Human Rights Act, also known as ITRA. This law closed what is known as the "foreign sub" loophole, which essentially means that anything prohibited for a U.S. company is also prohibited for those companies' foreign subsidiaries. And that's the problem – because the Joint Comprehensive Plan of Action (JCPOA) provides that in exchange for Iranian compliance with the terms of the agreement, the U.S. "shall … license non-U.S. entities that are owned or controlled by a U.S. person to engage in activities with Iran that are consistent with this JCPOA."
Further, ITRA contains language requiring that the terms shall remain in effect until the President certifies to Congress two things: first, that Iran has been removed from the State Department's list of nations that sponsor terrorism, and, second, that Iran has ceased its pursuit, acquisition, and development of weapons of mass destruction.
The Obama Administration will no doubt argue, in the face of evidence to the contrary, that Iran has given up its quest for weapons of mass destruction – that, after all, is the entire point of the deal with Iran – but there's no way in the world they're going to be able to get around the need to delist Iran as a state sponsor of terror.
Moreover, remember, the Iran deal is an "executive agreement," not a treaty. It has not received a vote of ratification from the Congress. Consequently, "legal analysts inside and outside the Obama Administration have concluded" that the Iran deal "is vulnerable to challenge in the courts, where federal case law has held that U.S. statutes trump executive agreements in force of law."
Stay tuned.
TRANS-PACIFIC PARTNERSHIP:
Last Monday, negotiators for a dozen Pacific Rim nations announced that, after six years of negotiations, they had wrapped up their discussions, and the Trans-Pacific Partnership agreement was complete. TPP now faces bipartisan opposition on Capitol Hill. In addition to a significant number of congressional Republicans who oppose the deal – including Sen. Orrin Hatch of UT, the Republican who chairs the Senate Finance Committee – so do the two leading Democrat candidates for the presidency, Hillary Clinton and Bernie Sanders.
Before sending the deal to Congress, though, the President will have to wait for 90 days before he can sign it. The first votes in Congress likely won't happen until April.
LEADERSHIP FIGHTS/BOEHNER RESIGNATION:
Well, I told you last Sunday that it would be an interesting week in the House.
Last Sunday evening, while we were having our weekly webinar call, Majority Whip Steve Scalise was having a conference call with his campaign team, and he was telling them that he had succeeded in gathering commitments representing more than the required 124 votes to be elected House Majority Leader once Kevin McCarthy's ascension to the Speakership took place.
He was more than a bit upset to learn the next day that Speaker Boehner had decided to postpone the elections for Majority Leader and Majority Whip until after the new Speaker had been elected on October 29. Boehner reasoned that setting the date for the down-ballot leadership races should really be a decision made by the new Speaker.
But what was really going on, according to leaks from inside Boehner's office, was that he was hoping to defuse some of the conservative opposition to McCarthy by giving the conservatives an opportunity to use the extra time to come up with candidates of their own for Majority Leader and Majority Whip – that is, he was deliberately trying to throw them the bone of the down-ballot leadership slots, as a shiny object to distract them (and us) while his hand-picked candidate took the reins … which is just the latest evidence that he shouldn't be the leader of House Republicans, because he just does not understand what motivates a significant element of his Conference, or the grassroots base that put them in office and gave them the majority.
On Tuesday, the House Freedom Caucus, the Liberty Caucus, the Conservative Opportunity Society, and the Tea Party Caucus all got together to host a candidate interview process. Consequently, the HFC announced it would endorse Florida Republican Daniel Webster to be Speaker of the House, and it further announced that the members of the HFC would vote en bloc. Given that there are 40 or so members of the HFC, and they had announced ahead of time that no endorsement would be forthcoming unless at least 80 percent of the members concurred, and that IF such an endorsement occurred, they would all vote together – well, this sealed Kevin McCarthy's fate. Without the 40 votes of the HFC on the floor, he could not get to the 218 votes necessary to be elected Speaker on October 29.
Of course, we at Tea Party Patriots were determined to do our part to help the anti-McCarthy campaign, so we put our thoughts on a tee shirt – black and white, a caricature of Kevin McCarthy holding a glass of Merlot and a cigarette, with the wine glass colored merlot and his face colored Coppertone orange, and the label "McBoehner." Several of our staff went up to DC on Wednesday and, before a House GOP Conference meeting, passed out tee shirts at the Capitol South Metro stop, one block away from the House office buildings, where congressional staffers disembark on their way to work. I'm reliably told we passed out 300 tee shirts within less than two hours. We got a nice press hit out of it, and you'll find one of those pieces in the Suggested Reading.
Later on Wednesday, Rep. Walter Jones of NC sent a letter to House GOP Conference Chairwoman Cathy McMorris Rodgers urging that, given the GOP's embarrassing history (read: Newt Gingrich and Bob Livingston), each of the candidates for leadership should make public any "misdeeds" and "skeletons" they might have in their closets. This was the political equivalent of rolling a live grenade into the Speaker's office. Though he publicly denied he was referring to anything in particular, the media now had a means to discuss what everyone was talking about but no one wanted to talk about – the rumors flying around that suggested one of the candidates for Speaker had been having a long-running extramarital affair with one of his married female GOP colleagues.
When the members of the House GOP Conference gathered Thursday morning to hold their election, McCarthy knew he had a problem on his hands. He was getting questions – a lot of questions – about those rumors. More importantly, he knew that if the HFC held firm, he could never get to 218 on the floor. So he announced he was withdrawing from the race, even though, by all counts, he had already locked up the votes of the vast majority of the GOP Conference.
Even Speaker Boehner was blindsided by the announcement – he was told by a McCarthy staffer just moments before McCarthy made the announcement. Boehner immediately canceled the election, and grown men and women were once again seen crying.
Of course, that was a ridiculous response to McCarthy's announcement. The election should have gone ahead as scheduled, minus the candidate who had withdrawn. How do I know it was ridiculous? Because if either Jason Chaffetz or Daniel Webster, the other announced candidates, had withdrawn before the election, the election would have gone ahead as planned, of course. No one in the establishment leadership even bothered denying that.
McCarthy later announced he would stay in place as Majority Leader. That means that, for now at least, there's no competition to replace him, which means Steve Scalise is not a candidate for Majority Leader. And that means there's no competition for Scalise's job as Majority Whip, because he's not moving up, either.
All day Thursday and Friday, House leaders put pressure on Ways and Means Chairman Paul Ryan to accept the burden of the Speakership. He has remained steadfast in his opposition to taking the job – he has three young children, and he'd prefer to spend their formative years with them, at least on weekends, rather than spending those weekends flying around the country raising money for fellow House GOP colleagues.
But by late Friday, he was telling colleagues he would think about it.
Meanwhile, the HFC has maintained its support for Webster.
Since it became apparent Thursday that this thing looks like it's a wide open race for Speaker, any number of candidates have either tossed their hats in the ring or had someone else toss it for them. Chaffetz and Webster are still candidates for Speaker, and we know Lynn Westmoreland of GA is now running. Others who might get in include Tom Price of GA, Marsha Blackburn of TN, Greg Walden of OR, Tom Cole of OK, Rob Bishop of UT, Jeff Miller of FL, Darrell Issa of CA, Pete Roskam of IL, Jeb Hensarling of TX, and even outgoing Education and Workforce Chairman John Kline.
And now, allow me to digress for a moment. This latest cataclysm, Majority Leader McCarthy's announcement that he would withdraw from the race, happened because our allies in the House GOP Conference were determined not to give in to the pressure they were put under. And they did not give in to the pressure they were put under because of you and the work you did last week calling them, and talking to them via social media, backing them up. These are courageous men and women, no doubt, but you helped stiffen their spines, and I'm quite sure that if it hadn't been for your efforts, this would not have happened. So give yourselves another pat on the back, and be encouraged that the work you do and the sacrifices you make really make a difference – and not just around the edges, but on the fundamentals. You have helped change the course of the House of Representatives, and that's no small feat.
SUGGESTED READING:
TEA PARTY PATRIOTS/JENNY BETH MARTIN: 
WaPo: The Speaker Race: Who's Next?
Hill: Tea Party Group Hawks 'McBoehner' Tee Shirts
Politico: Conservatives Claim Second Victory as McCarthy Quits Race
FOX: Conservatives Flex Muscle in Speaker's Race — But What Do They Want?
WSJ: Grass-Roots Anger Transforms Republican Party in Congress and Presidential Campaign
PC: Rep. Kevin McCarthy's Decision To Give Up House Speaker Bid Influenced by SC Republicans
AMNESTY/SANCTUARY CITIES:
Hill: 'Sanctuary Cities' Divide GOP
Politico: Senate Plans Contentious Immigration Vote
BENGHAZI/CLINTON EMAILS:
Politico: Cheryl Mills Shared Now Classified Information With Clinton Foundation
Politico: Hackers Targeted Hillary Clinton's Email Account
Politico: Clinton's Email Woes Increase As Classified Messages Pile Up
Hill: New Front Opened In Battle Over Clinton Email Server
WE: FBI Extends Clinton Email Investigation to Second Tech Firm
WE: Clinton Tech Company: Cloud Backup Was an "Enormous Surprise"
AP: Clinton Subject to Hack Attacks from China, Korea, Germany
WSJ: The Real Benghazi Investigation
Politico: Ex-Staffer Says Benghazi Panel Is on Partisan Mission To Destroy Hillary Clinton
Hill: Fired Benghazi Staffer: Committee Is Out To Get Clinton
Politico: Benghazi Committee Blasts CNN for Interview with Former Staffer
Breitbart: Benghazi Committee: Spurned Staffer Lying About Why He Was Fired, Trying To 'Blackmail' Us
DEBT LIMIT:
Hill: Treasury Sets Debt Limit Deadline At November 5
RC: Debt Limit Coming Sooner Than Thought, November 5th
BI: The New Debt Limit Ceiling Comes At About The Worst Possible Time For The Republicans
WSJ: Treasury's Lew Says Congress Must Raise Debt Limit By November 5th
Hill: Reid Demands Vote on the Debt Limit, Citing 'Utter Chaos' in the GOP
EX-IM BANK:
Hill: Ex-Im Petition Roils GOP Meeting
RC: GOP Leadership Vacuum Seen Helping Ex-Im Future
Clerk of the House: The Fincher Discharge Petition
WSJ: House Bipartisan Petition Forces Vote on Ex-Im Bank Reauthorization
CNN: In a Blow to Conservatives, Date Set To Vote on Renewing Export-Import Bank
WE: Rep. Fincher 'Effectively Makes Nancy Pelosi the Speaker of the House': Here's What Happens Next on Ex-Im Bank
NJ: Even With Discharge Petition Ex-Im Bank Faces Roadblocks
RC: Little Understood Export Import Bank Becomes Politically Significant
RC: Three Races In Which Export Import Bank Could Become An Issue
WE: Congressman Stephen Fincher: From Tea Partier to Corporate Welfare Champion
IRAN DEAL:
FOX: Exclusive: US Officials Conclude Iran Deal Violates Federal Law
IRS TARGETING SCANDAL:
WE: Jordan: Congress Will Impeach IRS's Koskinen
OBAMACARE:
NJ: Senate Quietly Edits ObamaCare
Huffington Post: Congress Passed A Bill To Change ObamaCare. What Happened Next Will Amaze You
Senator Rubio Introduces Bill To Prevent Taxpayer Bailout Of Insurance Companies Under ObamaCare
SPENDING/TAXES:
Politico: Budget Talks; The Mitch And Harry Show
CR: Paging Alex Trebek, House Reconciliation Bill In Jeopardy
CNN: Senate Advances Defense Bill Despite Veto Threat
Hill: House's Planned Parenthood Fight Is Problem For GOP Senators
TRANS-PACIFIC PARTNERSHIP:
Hill: Negotiators Reach Pacific Trade Deal in Major Obama Victory
WaPo: Four Reasons Obama's Trade Deal Could Have Trouble In Congress And One Big Reason It Could Succeed
Politico: What's Inside The TPP
Hill: Obama Defends Trade Deal in Face of Bipartisan Opposition
LEADERSHIP FIGHTS:
Hill: GOP Centrists Struggle To Influence House Republican Elections
Hill: A Rising Conservative Resists A Leadership Role
Politico: Chaffetz Enters Speakers Race, Pans McCarthy
Politico: Scalise Tells Reporters: I Have The Votes
Politico: GOP To Form Working Group On Rules Reform
Hill: Chaffetz Won't Rule Out Future Shutdowns
Hill: Fresh Twists Roil House GOP Races
Politico: Boehner Making Waves On His Way To The Exit
Hill: The Dozen Rebels Targeted By GOP Leaders
NYT: For Jason Chaffetz, Quixotic House Speaker Bid Is In Character
Hill: McCarthy's Pitch To Conservatives: I'm Not John Boehner
NJ: McCarthy's Message To Conservatives: I Am My Own Man
Rolling Stone: Meet The Right Wing Rebels Who Overthrew John Boehner
Politico: Kevin McCarthy's Freedom Caucus Problem
WE: Specter of Sex Scandal Injected into GOP Leadership Race
WE: McCarthy Says He Wasn't Derailed by Skeletons in His Closet
Hill: GOP Lawmaker Warns Leadership Candidates of 'Skeletons in Their Closets'
NRO: McCarthy Withdraws from Speaker Race, Postpones Election
DC: Did Someone at DHS Edit the Wikipedia Pages of Kevin McCarthy and Renee Ellmers?
WaPo: John Boehner Just Endured the Biggest Revolt Against a House Speaker in 150 Years
Hill: House John Boehner Could Stay Speaker
Politico: House Freedom Caucus Suggests Rules Change
NYT: House, and Republican Party, Divided Against Itself
Politico: Behind McCarthy's Decision To Bail
RC: List of Possible Speakers Grows
Hill: Gingrich: Ryan Could 'Resemble Boehner' If Not Careful
Hill: Founder: Freedom Caucus Not Sold on Ryan
RC: Speaker Fight Widens K Street, Tea Party Rift
RC: Darrell Issa Considering Speaker Run, Disses Chaffetz
WaPo: Kevin McCarthy's Implosion Signals a Full-Blown Republican Revolution
AP: John Boehner's Here To Stay, For Now, with Nothing To Lose
Politico: Freedom Caucus Lies in Wait for Paul Ryan
Breitbart: NE Talk Radio Host: Not a Single Listener Called In To Support Paul Ryan for Speaker
Politico: The 14 Days the House Went to Hell
WaPo: GOP Hard-Liners Seek More Power by Changing Rules. That Could Mean More Chaos.
Politico: Republicans Mull 'Plan C' for Speaker
WE: Tea Party Foe Floats Speaker Run
RS: Erickson: Paul Ryan Is a Dangerous Pick for Conservatives
Hill: GOP Plunges into Identity Crisis
NYT: Douthat: Wanted: A Tea Party Speaker
Breitbart: More Republicans Join Speakership Race as Paul Ryan's Nascent Campaign Falls Apart on the Runway
Politico: Latimer: McCarthy Drops Out — the Party's Over
Meet the Press: Dave Brat v. Charlie Dent
FOX News Sunday: Gingrich and Jordan Transcript
NJ: The Return Of The Middle American Radical