Tea Party Patriots Weekly Report from Washington for 10/04/15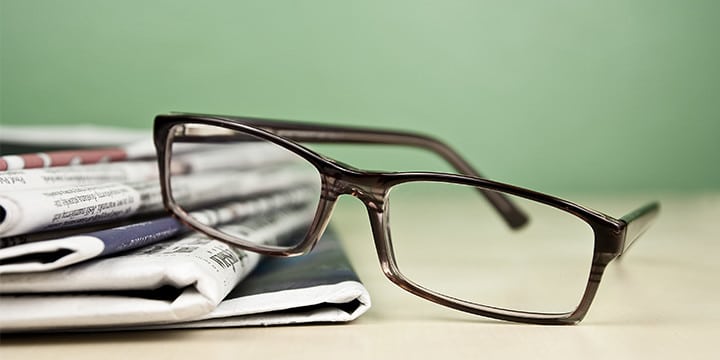 CALENDAR:
The House will come back into session on Tuesday, and stay through Friday.
The Senate will come back into session on Monday, with the first vote set for 5:30 PM. They're scheduled to stay in through Friday.
LEADERSHIP FIGHTS/BOEHNER RESIGNATION:
Following Speaker Boehner's announcement a week ago Friday that he would resign his seat and his Speakership on October 30, Majority Leader Kevin McCarthy announced his candidacy for the position. Speaker Boehner endorsed him for the promotion, making clear that McCarthy's ascendance to the Speakership would be a continuation of the Establishment's control.
Florida Republican Daniel Webster – who won 12 votes for Speaker back in January, when he announced his candidacy for Speaker one day before the voting – announced that he, too, would contest for the position. He is a former Speaker of the Florida state House and the former Majority Leader of the Florida state Senate, so he's had time in leadership positions.
So, at the beginning of the week, it looked like this was going to be the contest – one on one, McCarthy v. Webster.
Before we go any further, let's discuss the elections that are going to take place, and the rules for them – because the rules dictate the strategy.
We're now looking at two kinds of elections – an election for Speaker, and elections for other House GOP Leadership positions, including Majority Leader and Majority Whip.
The election for Speaker is an election where every Member of the House will vote, and it will take 218 votes to win, if every Member is present and casts a vote for a real person. A vote of "present," or an abstention, or a vote for Mickey Mouse, all have the same effect – they are discarded, and they reduce the number of votes cast in the election by precisely one vote each, and, therefore, they reduce by precisely one half-vote each the threshold for victory.
The elections for the House GOP Leadership positions, on the other hand, will only take place inside the House GOP Conference. Because there are 246 Republicans in the House right now, the winning threshold here is just 124.
Last week, Speaker Boehner wanted to hold leadership elections immediately. That would have benefited McCarthy, because it would have allowed him to be elected before whatever opposition would emerge could emerge. But opponents of an immediate coronation succeeded in getting Boehner to delay the elections by a week, so he announced that the elections would take place on October 8.
That delay turned out to be crucial, because it meant there actually would be a campaign. And that meant McCarthy would have to campaign. And that resulted in McCarthy setting up what should have been an easy interview for himself with Sean Hannity last Tuesday. But, inexplicably, when Hannity pressed McCarthy to name an accomplishment of the Boehner-led House, McCarthy was tongue-tied and could not name one. Under repeated questioning, he finally blurted out that it was only because the House GOP created the Select Committee on Benghazi that Hillary Clinton's poll numbers had slipped – in other words, he confirmed every spurious allegation Clinton supporters had made about the Benghazi Committee's purpose.
Democrats were overjoyed. Pelosi and Reid immediately called for the Speaker to disband the committee, and the White House press secretary was pleased to be able to say McCarthy had engaged in the Washington definition of a "gaffe" – saying something everyone knows is true but doesn't want to acknowledge.
House Republicans were angered. Jason Chaffetz, a close friend of Benghazi Committee chairman Trey Gowdy, publicly demanded that McCarthy apologize. Conservatives were emboldened. By Thursday, it was clear McCarthy was in serious damage control mode. He made another appearance that evening on FOX News, on the 6 PM "Special Report" with Bret Baier, but didn't do himself much good at all. It became clear he had done serious damage to his candidacy, and by Friday it was difficult to see how he could reach the magic number of 218 votes on the floor.
Friday night we heard there would be a new entrant into the contest for Speaker – Jason Chaffetz, Chairman of the Oversight and Government Reform Committee, who was first elected in 2008 by winning a primary challenge against a six-term incumbent who had the backing of the entire party establishment, including the then-sitting President of the United States, George W. Bush.
Chaffetz may have come to town with all the fire and brimstone of a Tea Party insurgent, but he quickly made his peace with the system. He was so close to Majority Leader McCarthy, in fact, that last year, in May, he traveled to McCarthy's district to attend and help kick off the launch of McCarthy's reelection campaign.
Moreover, he's been bad at following up on the investigation of the IRS targeting scandal. And in June, he tried to strip Mark Meadows of his subcommittee gavel in retaliation for Meadows' vote against the Rule on the fast-track TPA bill. Chaffetz was forced to reverse himself on that when he realized he a) didn't know the rules of the House regarding subcommittee chairmanships, and b) didn't know how to count votes on his own committee, which turned out to have more Meadows supporters than Chaffetz supporters.
Chaffetz formally announced his candidacy for Speaker on FOX News Sunday, with Chris Wallace. He then did a fairly good job of presenting himself and his views, and showed at the very least that he could navigate a Sunday morning talk show interview without shooting himself in the foot.
Later Sunday, we learned that Speaker Boehner is now thinking of postponing the down-ballot leadership elections. This is being reported as a maneuver to help McCarthy – this line of thinking suggests that more time could help defuse the high tension, anti-establishment mood in the GOP Conference right now. It would also give the conservatives in the Conference more time to find entrants into both the Majority Leader's race and the Majority Whip's race, and, therefore, supposedly make it easier for McCarthy to win their votes for Speaker.
Speaker Boehner will be taking meetings on Monday and Tuesday to decide whether or not to postpone the down-ballot leadership races.
On Tuesday evening, the members of four conservative caucuses inside the House GOP Conference – the House Freedom Caucus, the House Liberty Caucus, the House Tea Party Caucus, and the Conservative Opportunity Society – will host a joint interview session with the candidates for all the leadership positions.
Then, on Thursday morning, the House GOP Conference will meet to select its new leaders.
If 30 House Republicans make clear to their colleagues that they will not vote ever for Kevin McCarthy for Speaker, he's got a real problem on his hands. Without 218 votes on the floor, he cannot be elected Speaker. As long as there are 30 votes firmly against him, the math simply does not work.
So the real challenge for House conservatives who want to make a change is simple – can they hold 30 votes through all the pressure they're going to get this week? If they can, and the contest has to go to a second ballot, or a third ballot, there's a real possibility that some new entrant gets into the race, just as you would see in a deadlocked convention. And then all hell breaks loose.
There's a move afoot to change the rules of the House GOP Conference when it comes to leadership elections. The first potential change is an "up or out" rule – you'd have to give up your current leadership position or committee chairmanship to run for a higher position. If that were put in place, McCarthy would have to give up his position as Majority Leader, and Jason Chaffetz would have to give up his position as Oversight and Government Reform Committee Chairman in order to run for Speaker; Steve Scalise would have to give up his position as Majority Whip, and Tom Price would have to give up his position as Budget Committee Chairman to run for Majority Leader; and Pete Sessions would have to give up his position as Rules Committee Chairman.
The second potential change, coming from the more liberal wing of the House GOP Conference, is a new rule that would say once the House GOP Conference makes its choice, everyone has to go along with it on the floor. This would affect only the Speaker's race, because that's the only position that is voted on by the whole House. If this rule change were to go into effect, and someone broke the rule by voting on the floor against the nominee chosen by the House GOP Conference, he would lose committee assignments and NRCC funding, and would not be allowed to attend future meetings of the House GOP Conference. In essence, everything on Capitol Hill that you do because you're a Republican Member of Congress would be taken away from you, so a primary challenger could even raise the question of your status as a Republican Congressman.
I think the first potential rule change is possible, the second one is very doubtful.
It's going to be a stimulating week in the House.
 SUGGESTED READING:
TEA PARTY PATRIOTS/JENNY BETH MARTIN:
USAT: Donald Trump Probably Doesn't Follow You on Twitter (But He Follows Jenny Beth Martin)
AGENDA:
Hill: House GOP Faces Pivotal Week
CLINTON EMAILS:
Politico: GOP Wants To Hear From Clinton Email Screener
WT: Hillary Clinton Aide Huma Abedin Paid By Private Firm To Stage Event For Bill Clinton While At State
Politico: Hackers Targeted Hillary Clinton's Email Account
Politico: Clinton's Email Woes Increase As Classified Messages Pile Up
DEBT LIMIT:
Hill: Treasury Sets Debt Limit Deadline At November 5
RC: Debt Limit Coming Sooner Than Thought, November 5th
BI: The New Debt Limit Ceiling Comes At About The Worst Possible Time For The Republicans
WSJ: Treasury's Lew Says Congress Must Raise Debt Limit By November 5th
IRS TARGETING SCANDAL:
WE: Jordan: Congress Will Impeach IRS's Koskinen
OBAMACARE:
Hill: Is ObamaCare Debate Starting To Thaw?
NJ: The Senate Quietly Edits ObamaCare
Senator Rubio Introduces Bill To Prevent Taxpayer Bailout Of Insurance Companies Under ObamaCare
SPENDING/TAXES/SHUTDOWN SHOWDOWN:
Politico: Senate Easily Advances Bill To Avoid Shutdown
RC: Senate Sends House Bill To Avoid Government Shutdown
Politico: Shutdown Fight Pushed To December
Hill: Obama's Ultimatum: No More Short-Term Spending Bills
BOEHNER RESIGNATION/LEADERSHIP FIGHTS:
Hill: Right Sees Power Grow With End Of Boehner Era
Politico: McCarthy Faces Tricky Path To Speakership
WaPo: Lucky Kevin McCarthy Is Odds On Favorite To Become Next Speaker. He'll Need It
Politico: McCarthy, Webster To Face Conservatives At Forum
Hill: McCarthy Launches Speaker Bid
RC: Tom Price Scores Influential Endorsements For Majority Leader Bid
Politico: Elbows Fly In Jostle For Top GOP Leadership Posts
Hill: McMorris Rodgers Drops Out Of Leadership Race
Politico: Scalise Makes Majority Leader Bid Official
WaPo: The Roller-Coaster Rise And Fall Of Trey Gowdy For House Speaker
RC: Leadership Race: Scalise Is In, Gowdy Isn't
Politico: GOP Leadership Candidates May Be Forced To Resign Other Posts
Politico: Representative Sessions Joins The House Whip Race
Politico: Patrick McHenry Is Running For Majority Whip
Politico: Republican Study Committee Invites Leadership Candidates In For A Debate
NJ: After Years Of Railing Against Boehner Conservatives Lack Alternative
NJ: Daniel Webster Makes His Case For The Speakers Gavel Even If It Lasts Only A Year
NJ: Scalise Faces Key Test In Majority Leader Race
RC: Rules Chairman Running For Whip "Process Is Broken"
RC: Boehner Sets October 8th For Leadership Elections
RC: Ambition, Achievement, Tenure, The House's Team Of GOP Rivals Is Long On Just One
Daily Caller: Republicans Criticize McCarthy Over Benghazi Remarks
RC: Chaffetz Told McCarthy To Apologize For Benghazi Remarks
Hill: Centrists Struggle To Influence House GOP Elections
Hill: A Rising Conservative Resists a Leadership Role
Hill: Senate Democrats Call Upon Boehner To Disband Benghazi Panel
Hill: Pelosi Threatens To End Democrat Participation In Benghazi Probe
Hill: McCarthy Critics See Opening After Benghazi Blunder
Hill: Chaffetz Announces Bid for Speaker