Tea Party Patriots Weekly Report from Washington for 09/27/15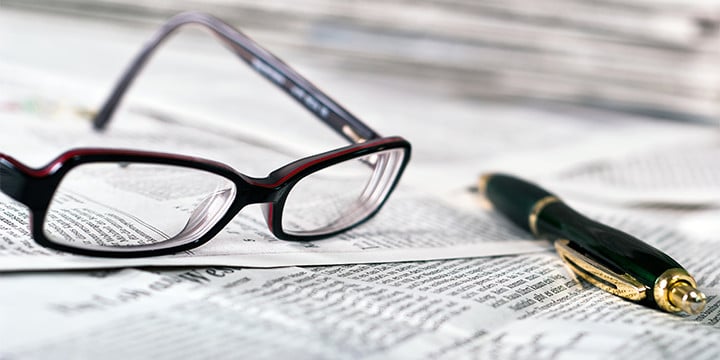 CALENDAR:
The House will come back into session on Monday, with no votes expected before 6:30 PM. The House will stay in through Thursday, with the last vote expected not later than 3 PM.
The Senate will return on Monday, with the first vote scheduled for 5:30 PM. The Senate is scheduled to stay in through the rest of the week.
LAST WEEK ON THE SENATE FLOOR:
The Senate opened for business last Monday, but held no votes until Tuesday afternoon. First up was a vote to invoke cloture on the Motion To Proceed to H.R. 36, the Pain Capable Unborn Child Protection Act. The cloture motion fell, by a vote of 54-42. Then Majority Leader McConnell brought up a cloture motion on the Motion To Proceed to H.R. 2685, the FY2016 Department of Defense Appropriations Bill. Again, the cloture motion failed, this time by a vote of 54-42.
On Tuesday, Leader McConnell decided he was tired of waiting for the House to decide what they were going to do to keep the government funded and prevent a shutdown next Thursday. So he filed cloture on a Continuing Resolution that defunds Planned Parenthood, so the Senate could vote on it on Thursday, after the cloture motion ripened. The measure would maintain spending through December 11 – conveniently, one week before the Congress is scheduled to begin its Christmas break. That's another way of saying, be prepared for one hell of a spending fight during the holiday season.
The key here is to understand that McConnell has no interest in actually passing a C.R. that contains no money for Planned Parenthood, he just knew he needed to go through the motions of bringing it up and failing to get cloture so he could show Planned Parenthood funding opponents that the votes do not exist in the Senate to defund Planned Parenthood.
Then the Senate took the day off Wednesday in recognition of the Jewish holiday.
On Thursday, the day began with the Senate traipsing across the Capitol to sit in the House chamber and receive the Pope. But there was work to be done that afternoon, so after the Pope was through addressing the Joint Meeting, and speaking to the crowd on the west lawn of the Capitol, the Senate went back to work. Leader McConnell called up his defund-Planned Parenthood C.R., and, not surprisingly, it failed to get 60 votes. In fact, it didn't even get 50 votes – it only got 47 votes for cloture, because several Blue State Republicans who are up for reelection chose to vote against cloture.
So Leader McConnell then introduced a new C.R. – essentially the same as the original, minus the prohibition on funding Planned Parenthood (and, for the sticklers among you, minus the Federal Aviation Administration reauthorization that was included in the original C.R.). He filed cloture at the same time, and that cloture motion will ripen in time for a vote at 5:30 PM Monday afternoon.
THIS WEEK ON THE SENATE FLOOR:
The Senate will come back into session at 4:30 Monday, with the first vote scheduled for 5:30 on the so-called "clean" Continuing Resolution. It will likely pass, and then we'll be into 30 hours of post-cloture debate – meaning that, theoretically, they COULD end debate on the "clean" C.R. very late on Tuesday night or very early Wednesday morning … BUT, given that cloture will have been invoked, the Majority Leader will most likely be able to get Unanimous Consent to shut down the debate and vote sooner than 30 hours. So at the outside, the Senate should be able to actually pass the "clean" C.R. on Tuesday evening late, and, quite possibly, even sooner.
LAST WEEK ON THE HOUSE FLOOR:
There's really only one thing of consequence that happened last week in the House, and it didn't happen on the House floor, and we'll get to that in a moment.
THIS WEEK ON THE HOUSE FLOOR:
The House will come back into session on Monday, and they'll take up 13 bills on the Suspension Calendar.
On Tuesday, there will be two more bills on the Suspension Calendar, and then they'll take up H.R. 3495, the Women's Public Health Safety Act.
But the real action is going to happen on Tuesday or Wednesday. At some point, we'll see a clean Continuing Resolution. Most likely, given the time demands – they've only got until midnight Wednesday evening to get something passed through both Houses and get it to the President's desk for his signature – it will be the same C.R. the Senate passes on Tuesday or early Wednesday, so I'm expecting that it will be passed sometime Wednesday afternoon or evening.
Note, I said the House is going to take up and pass the same so-called "clean" C.R. that passes the Senate earlier Wednesday. That's the result of the Speaker's decision to announce his resignation from the Congress at the end of October. He took away all the leverage we had over him when he announced his decision – and he's going to move ahead with a floor agenda full of legislation we may not like at all for the duration of his time in the Congress … unless we find a way to block him.
CLINTON EMAILS:
Three major developments last week on the Hillary Clinton email front:
First, we learned that Hillary herself was the Human Resources supervisor who approved her top aide, Huma Abedin, working as what's called a "SGE" – that is, a Special Government Employee – which allowed her to work not just for the State Department, but also for the Bill and Hillary Clinton Foundation AND for Teneo Holdings, a global advisory firm headed by Doug Band, former top aide to Bill Clinton. Given the nature of the work Abedin did for Hillary, this would certainly seem to be the very definition of "conflict of interest." The story was so striking that by week's end, the Clinton campaign was insisting that the form cited as documentation for the claim had actually been signed not by Hillary, but by her former chief of staff, Cheryl Mills – even though the signature block under Hillary's printed name is redacted, and the campaign refuses to confirm that it had an unredacted version.
Second, we learned that Hillary did NOT, in fact, turn over all the emails she said she did, despite signing a statement under oath to that effect. The Defense Department, in response to a FOIA lawsuit, found email exchanges between Hillary and then-Central Command chief Gen. David Petraeus that she had failed to turn over to the State Department two years after she left office.
Third, we learned that despite telling everyone she didn't begin using her private email server until March of 2009, two months after assuming office as Secretary of State, it turns out she engaged in an email conversation with Gen. David Petraeus that began in late January of 2009, about seven weeks before she had led us to believe – which means there could well be even MORE emails out there she has yet to turn over as required.
OBAMACARE:
The House GOP Leadership announced late last week that reconciliation measures would be drafted this week that would include repeal of some key elements of ObamaCare. Remember, the Patient Protection and Affordable Care Act cannot be repealed in its entirety via the reconciliation process, because CBO has deemed that repealing the entire law would result in an increase in the deficit, and the reconciliation process was originally established to help ease the passage of legislation that reduces the deficit. So, instead, look for a combination of the following: repeal of the individual mandate, the employer mandate, the Cadillac Tax, the Medical Device Tax, and possibly even the Tanning Salon tax.
PLANNED PARENTHOOD FUNDING:
The Senate last week tried and failed to move a Continuing Resolution that prohibited any funding for Planned Parenthood. This week, it will be the House GOP Leadership's turn to try to do something to show its most committed prolife Members that it is serious about cutting off Planned Parenthood funding – but it's not going to be on a Continuing Resolution. Instead, the House will begin drafting a reconciliation measure this week that will include – in addition to the partial ObamaCare repeal I just mentioned – a prohibition on federal funding for Planned Parenthood. The President has promised to veto any legislation blocking federal funding for Planned Parenthood, so we know this is not a serious attempt to block funding for Planned Parenthood; what it is, is an attempt to show those opposed to funding for Planned Parenthood that the GOP Leadership has done everything it can do on the issue.
Ah, but wait – that's not really EVERYTHING they can do about blocking federal funding for Planned Parenthood. So Rep. Marsha Blackburn, giving the official GOP weekly radio address on Saturday morning, announced that, in addition to adding a defund measure to a reconciliation bill, they will also create a Select Committee to investigate the Planned Parenthood video situation. This is actually an attempt not to investigate Planned Parenthood, but to use the hearing process to educate the public about what Planned Parenthood has been up to, and it's high time.
SPENDING/TAXES:
We're about to get hosed.
Because we've lost the leverage we had over Speaker Boehner, I expect that he will try to move all sorts of bad legislation that favors his K Street and Chamber of Commerce buddies before he walks out the door at the end of October. So expect that in the next four weeks, we're going to be looking at the possibility of a move to allow Ex-Im reauthorization, a highway funding bill, a big tax extenders bill, and possibly even something approaching a Grand Bargain that combines a big hike in the debt ceiling with some promises of future spending cuts.
Speaker Boehner will do this, his allies in the House and in the mainstream media will say, "selflessly," taking the heat for his soon-to-be-former colleagues, because these are all "must pass" legislative vehicles that the House Freedom Caucus hates.
First up will be the clean C.R. we've discussed already.
But before the end of October, we'll also have to reauthorize federal highway spending, and we'll also likely see a maneuver to raise the debt ceiling.
And, of course, over the longer term, the C.R. only goes to December 11, and we're going to have to come to some kind of agreement on long-term funding for the FY2016 fiscal year. So … I'm jus' sayin'.
LEADERSHIP FIGHTS/BOEHNER RESIGNATION:
Friday morning, Speaker John Boehner revealed to his House GOP colleagues that he had decided to end his tenure as Speaker of the House and resign his seat in Congress on October 30 of this year, almost 25 years to the day after he was first elected to the House.
He also revealed that he had been planning to retire from Congress at the end of the 113th Congress last year, but had decided to delay his departure due to the defeat of Eric Cantor by Dave Brat in his June 2014 primary election, and the consequent shift in the ranks of the GOP Leadership that followed. He just didn't think Kevin McCarthy, who had moved up from Majority Whip to Majority Leader, had had enough time under his belt as Majority Leader to feel comfortable leaving him in charge of the House yet, so he decided to stick around for another year. If he is to be believed – and on this, I have no reason to doubt him – Speaker Boehner planned to announce on his birthday in November that he would be stepping down at the end of the year.
But a couple of things happened along the way that led him to hasten his departure schedule. For one, Rep. Mark Meadows' Motion To Vacate the Chair has been hanging over Boehner's head since July, and it wasn't going anywhere. As long as that measure was out there, Boehner was in danger of having a vote forced on his Speakership – and he didn't like that kind of threat. I can tell you, given the nature of Leadership elections, that I have no idea whether he would have survived a motion to vacate or not; but, frankly, it's irrelevant. What IS relevant is that Boehner was clearly unsure enough about it that he wanted to spare his colleagues from even having to vote on it. And what is DEFINITELY clear is that, even if he had won such a midterm election, he nevertheless would have spurred dozens of primary challenges to his colleagues who had voted to retain him as Speaker.
He was reminded of the threat on Thursday afternoon, when he spent several hours meeting with colleagues from various factions of the House GOP Conference, each of which had firm ideas about how a C.R. should play out. He met with about a half dozen members of the House Freedom Caucus, and we've been told that he was told that if he tried to move a "clean" C.R., without a Planned Parenthood defund measure contained therein, there WOULD be a Motion To Vacate, and they would all support it.
That's the downside to what was on his mind Thursday afternoon. But there was an upside, too.
After all, earlier that Thursday afternoon, his 20-year quest to have a Pope address the Congress of the United States had come to fruition. One can easily understand why he left his office that day thinking, "It's never going to get any better than this."
According to the timeline of his thinking he shared in his Friday press conference, he told only Mike Sommers, his chief of staff, about his thoughts on Thursday afternoon. After an hour-long discussion, he spent 45 minutes by himself, and then left the office for the evening. He woke the next morning, said his morning prayers, and decided he would make the announcement that morning at a meeting of the House GOP Conference.
So, consequences. On the legislative front, we've already discussed them – in the short term, we're about to get hosed on some big bills, unless we can find a way to block that from happening.
On the House Leadership front, we're going to be having elections shortly. Speaker Boehner said he would be resigning his seat on October 30, so there's technically no need for elections before then, because there won't be a vacancy before then – BUT the current Leadership crop has a built-in advantage in these elections, and earlier elections would benefit them, so look for a little tension over the scheduling of the contests.
There will definitely be a contest for Speaker. Right now, Majority Leader Kevin McCarthy of CA has the inside track. Not only is he the Majority Leader, but back in 2010, before Republicans were in the majority, he was the recruitment chief for the NRCC – and in that capacity, he played a large role in electing 87 new House Republicans. That's more than a third of the entire House GOP Conference, right there – he was their first GOP point of contact in Washington, DC, and you simply cannot underestimate the depth of the ties that can be created by that kind of stuff.
So far, only Daniel Webster of FL has announced a willingness to challenge McCarthy for the Speakership. Webster, you may recall, was the choice of 12 House Republicans for Speaker back in January, when we had the first round of Leadership elections. Before coming to the House, he served as both the Speaker of the lower house and the Majority Leader of the state Senate in Florida, so he's had some experience as a legislative leader.
Assuming McCarthy wins the Speakership – and that's a bet I'd make right now – that will create a vacancy in the Majority Leader's office. Expect that Majority Whip Steve Scalise of LA and House GOP Conference Chair Cathy McMorris Rodgers will both throw their hats in the ring for the job, along with Budget Committee Chair Tom Price of GA and possibly former Chief Deputy Whip Peter Roskam of IL.
If Scalise wins that race, that would create a vacancy in the third-ranking job, House Majority Whip. Expect that current Chief Deputy Whip Patrick McHenry of NC would make a bid, along with, possibly, Roskam, who lost the race for Majority Whip to Scalise last summer. Two others are known to be interested in moving into the Whip's job – Markwayne Mullin of OK and Dennis Ross of FL.
If Scalise does NOT win that race, however, he would remain as House Majority Whip.
Roskam has already made a play to demonstrate leadership – on Saturday morning, he circulated to his GOP colleagues a "Dear Colleague" letter urging that before any new Leadership Elections are scheduled, the House GOP Conference gather for an extraordinary session of navel-gazing. Under the rules of the House GOP Conference, if 50 Members sign a letter asking for an extraordinary meeting of the Conference, the Conference chair has to schedule one.
This letter was meant to do two things: 1) Show his colleagues that he can get other colleagues to go along with a plan of his and 2) delay the upcoming Leadership Elections.
It worked. By Saturday evening, Roskam had rounded up the necessary 50 signatures, so House GOP Conference Chair Cathy McMorris Rodgers will soon be scheduling that special meeting of the Conference.
Meanwhile, the House Freedom Caucus put out an official statement on Sunday morning declaring their intent to take the time necessary to meet with all the candidates for the various positions before issuing endorsements. It seems clear the HFC wants to increase its leverage by having all its members vote as a bloc.
Now, I'd like to take a moment to share my personal thoughts about the Speaker's decision to step down. It's largely because of you and the work you've done over the last three years, since we first started the FireTheSpeaker effort, that this has come about. Speakers don't resign their position mid-term, absent a scandal. But this one did, because you helped create and sustain a block of committed conservative House Members who knew we had their backs – and, just as importantly, you kept the pressure on the rest of the members of the House GOP Conference, who were constantly hearing from back home that their constituents were unhappy with the Speaker's performance and making clear to them that if a change didn't occur soon, there'd be hell to pay.
For me, there's a simple question: Would this have happened if Tea Party Patriots had not decided to launch the FireTheSpeaker campaign and then kept at it for three years? The answer is just as simple: No, it wouldn't have. You can all rightly be proud of yourselves for what you've accomplished – it is, truly, historic.
SUGGESTED READING:
TEA PARTY PATRIOTS/JENNY BETH MARTIN:
McClatchy: Thunder from the Right: Conservatives Help Push Boehner Out
Politico: Did Boehner Kill the Speakership?
NYT: The Post-Boehner Congress and Washington's Sense of Dread
UKT: How John Boehner Fell Victim to an Angry Republican Party
AP: Boehner Exit To Test Cohesion of Republican Party
AP: Boehner's Resignation Prompts Cheers Among GOP's Right Wing
DM: Republicans Fear a Chaotic Race To Be House Speaker After Boehner Resignation
CLINTON EMAILS:
WT: Judge Tells State Department To Put More Staffers On Clinton Emails
Politico: More Clinton Emails Surface In Benghazi Probe
WaPo: State Department's Account Of Email Request Differs From Clinton's
Bloomberg: FBI Said To Recover Personal Emails From Hillary Clinton's Server
Business Insider: The Most Intriguing Thing About The FBI's Recovery Of Hillary Clinton's Emails
Politico: Hillary's FBI Nightmare
Politico: Emails Show Huma Abedin's Ties To Private Consulting Firm
Politico: Hillary Approved Special Status For Huma Abedin
WT: Hillary Personally Signed Deal That Would Let Top Aide Collect Two Salaries
Politico: Hillary Approved Special Status For Aide Huma Abedin
Politico: Clinton Camp: Clinton Did Not Sign Form on Abedin Job Change
WT: More Work Emails Discovered in Hillary's Private Account: Officials
Hill: Clinton May Not Have Turned Over All Her Emails
Hill: NSA Head: Clinton Server a 'Priority' Target for Foreign Intel Agencies
NYT: String of Emails Raises Questions About When Hillary Clinton Began Using Personal Account
EX-IM BANK:
Hill: Exiting Boehner Could Bode Well for Ex-Im
IMMIGRATION:
Politico: Obama's Citizenship Push Stokes Conservative Fears
Reuters: Plan To Admit More Refugees Faces Stiff Opposition In Congress
IRAN:
AP: Iran Nuke Pact Is Done Deal But Still Debate In Congress
OBAMACARE:
Hill: Fast-Track Bill Will Include ObamaCare Repeal
PLANNED PARENTHOOD FUNDING:
RC: Abortion Vote A Prelude To Senate's Shutdown Watch?
Hill: Democrats Block 20-Week Abortion Ban
WE: Senate Sets Thursday Vote On Spending Bill That Guts Planned Parenthood
RC: Democrats Block Abortion, Ban Set Up Funding Fight
Hill: Senate GOP Moves To Prevent Shutdown
Hill: Senate Rejects Effort To Defund Planned Parenthood
Hill: GOP To Launch Select Panel To Probe Planned Parenthood Videos
Hill: Pelosi Blasts GOP Plans for Panel To Probe Planned Parenthood
SPENDING/TAXES/SHUTDOWN SHOWDOWN:
AP: GOP Leaders Face Tough Test To Keep Government Open
Politico: Expect A Government Shutdown
WSJ: Senate Expected To Move To Prevent Government Shutdown
Hill: GOP Wants Budget Talks With Obama, Not Pelosi And Reid
WaPo: Senate Republicans Working On Plan To Avoid Shutdown
Politico: Senate Starts Shutdown Scramble With Cruz Vote
AP: McConnell Moves Ahead With Bipartisan Stopgap Spending Bill
Hill: Here We Go Again, Cruz Vs. McConnell And Boehner
Hill: McConnell Unveils New Funding Bill To Avert Government Shutdown
RC: Boehner Preps Sales Pitch On Planned Parenthood, CR
Politico: Ted Cruz: Republican Party's Surrender Politics
Hill: Odds of Shutdown Shrink with Boehner Exit
Politico: Boehner Move All But Assures No Shutdown
WE: Boehner To Move on Deeply Unpopular Bills, House Conservatives Warn
Hill: FAA Extension Dropped from New Senate Funding Bill
WaPo: Congressional Agenda Thrown into Disorder with Boehner Departure
BOEHNER RESIGNATION/LEADERSHIP FIGHTS:
NJ: Jockeying Intensifies Possible GOP Leadership Races
Politico: Boehner: Garbage Men Get Used To The Smell Of Bad Garbage
WE: Conservatives Have No Plan To Remove John Boehner
NJ: Boehner's Firewall: Democrats
RC: Conservatives Consider Coalition Gambit To Depose Boehner
Hill: Boehner Coup Talk Puts House On Edge
Politico: John Boehner Heads for the Exits
Politico: Boehner on Stepping Down: 'Why Not Today?'
Politico: Conservatives Roar as Rubio Tells Crowd of Boehner's Demise
Hill: Standing O at Values Voters Summit as Rubio Announces Boehner's Resignation
RC: K Street Crushed, Conservatives Elated Over Boehner Departure
WE: Gingrich: Boehner Retired To Save Allies from Primary Fight
WSJ: Boehner's Exit Leaves GOP Establishment Shaking
Breitbart: Tea Party Activists Celebrate Boehner Resignation, Want Conservative Successor
Politico: Resignation Triggers All-Out Leadership Scramble
WSJ: Who Will Succeed John Boehner as House Speaker?
WaPo: For Republicans, Questions of Who Can Lead Them and Can They Govern?
Politico: Behind Boehner's Decision To Call It Quits
WSJ: John Boehner Says Fears of 'Leadership Turmoil' Contributed to Resignation
Politico: Behind Boehner's Decision To Call It Quits
Breitbart: Conservatives Inside and Outside the House Caused John Boehner's Downfall
WaPo: A Week of Tumult Within the GOP Signals a Transformation, But to What?
Boehner Faced Deep Dissatisfaction Among GOP Voters — WSJ/NBC Poll
Breitbart: Webster: I'll Seek Speakership, Gohmert Says Hensarling Won't
Hill: Rep. Webster: 'I'm in This To Win'
Hill: Freedom Caucus Flexes Muscle in Speaker's Race
Politico: Conservatives' Plan To Exploit Boehner's Exit
Politico: Roskam, Testing Support, Calls for Closed Meeting About GOP's Future
RC: Roskam, Still Coy on Leadership Plans, Inserts Himself into the Fray
Politico: Scalise, McMorris Rodgers Running for House Majority Leader
Hill: Mark Levin: McCarthy Is 'Eric Cantor with 10 Less IQ Points'
WSJ: House Speaker John Boehner's Resignation Statement