Tea Party Patriots Weekly Report from Washington for 08/09/15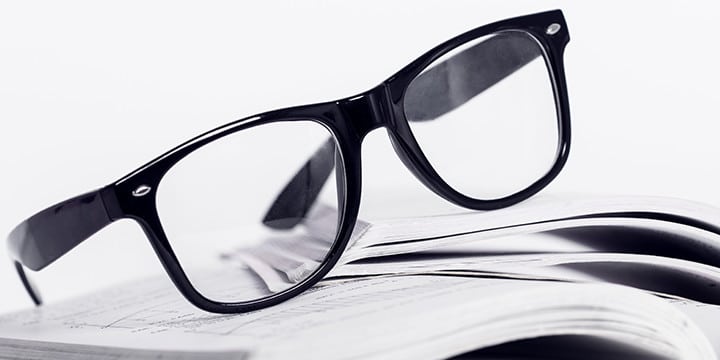 CALENDAR: 
The House and Senate are both on their August district work period, and will stand in recess until Tuesday, September 8.
LAST WEEK ON THE SENATE FLOOR:
The Senate came back into session at 2 PM Monday. They began by considering the Motion To Proceed to S. 1881, prohibiting Federal funding of Planned Parenthood. The motion failed, by a vote of 53-46. Sen. McConnell flipped his vote at the end to the "Nay" side so he can bring up the bill again at a later date if he so desires.
Then the Senate moved to take up S. 754, the Cybersecurity bill. This bill was reported out by the Intelligence Committee by a vote of 14-1, so it shouldn't have had trouble getting to the floor. Yet it did. Democratic leader Harry Reid refused to yield to a Unanimous Consent request offered by Sen. McConnell. So Reid and McConnell continued talking.
On Wednesday afternoon, Sen. McConnell announced that an agreement had been reached. Democrats agreed to the UC that had been offered the day before, but with one alteration – the Democrats would be allowed to offer up to 11 amendments to the bill, while the Republicans would be limited to 10.
What did McConnell get for giving the Democrats one more amendment to be offered to the Cybersecurity bill? He got the Democrats' agreement to proceed directly to the Iran Nuclear Agreement Resolution of Disapproval without need for cloture. By consent, the Senate will be able to start the debate on the Iran Nuclear Agreement when the Senate returns on September 8.
No roll call votes were taken on Wednesday, but the Senate did pass an awful lot of stuff by voice vote, including confirmation of 15 U.S. Ambassadors.
And then they broke for the August recess.
The Senate will return on Tuesday, September 8 and immediately take up H.J.Res. 61, the vehicle for the Congressional Resolution disapproving the Iran nuclear deal.
CLINTON EMAILS:
On Tuesday, the Washington Post reported that the FBI has begun looking into the security of Hillary Clinton's private email set up. And as a result, we've learned some interesting things about that server installed in her home in Chappaqua, NY. It was originally used by her first campaign for the presidency, in 2008. It replaced a server that Bill Clinton had been using in the home. In 2008, responsibility for the system was in the hands of a man named Justin Cooper, who was a longtime aide to the former President who had helped research at least two of his books; Cooper had no security clearance and no expertise in safeguarding computers.
But that server was deemed too small to handle the additional workload of a cabinet secretary, so a server that had been originally purchased for use by Hillary Clinton in her 2008 campaign was installed in the home. That server brought with it a new specialist, Bryan Pagliano, who had worked as her campaign's IT director. He was paid by her leadership PAC through April 2009; the following month, he was put on the State Department payroll as an IT specialist, and maintained responsibility for the server.
EPA:
On Monday, the President announced his new plan to cut power-plant carbon emissions in the name of stopping climate change. Speaking at the White House, President Obama promoted the effort as a necessary step to combat global warming. The plan calls for a 32 percent emissions cut by 2030, as compared to 2005 levels. That's steeper than what was expected. Not surprisingly, the energy industry isn't taking this lying down – the Murray Energy Corporation, a coal mining company, announced Monday it would sue, and more than a dozen states and other companies are expected to take similar action.
The Administration's war on coal has claimed a number of victims already – Walter Energy declared bankruptcy two weeks ago, and its rival, Alpha Natural Resources (which operates about 60 coal mines in VA, WV, KY, WY, and PA) filed for Chapter 11 protection Monday.
So here's the problem – the U.S. is responsible for only 5 percent of the world's total carbon emissions. According to a CATO expert, even if we stopped ALL carbon emissions, that would reduce global temperatures by 0.15 degrees Celsius. Using the EPA's own climate-model emulator, CATO experts have determined that the Clean Power Plan rules would affect the climate by less than two-hundredths of a degree Celsius by 2100.
Senate Majority Leader Mitch McConnell is from Kentucky, a major coal-producing state. Look for him to go to the mat to block these regulations from ever going into effect.
IRAN:
Two major items of interest on the Bad Iran Deal front last week:
First, FOX News reported on Thursday that General Qassem Soleimani, heads of the Quds Force of the Iranian Revolutionary Guard – a man held personally responsible for the deaths of at least 500 U.S. soldiers in Iraq, who has had personal sanctions imposed on him for the last decade – recently traveled to Moscow to meet with Russian President Vladimir Putin and his Defense Minister. They reportedly discussed plans for Russia to sell Iran sophisticated S-300 surface-to-air missiles.
Soleimani was first designated a terrorist by the U.S. Government in 2005. In October 2011, the Treasury Department tied him to the failed assassination plot against the Saudi Ambassador to the U.S. He is also sanctioned by the United Nations, as part of U.N. Security Council Resolution 1747. He is prohibited to travel, and any foreign nation that lets him transit or travel is in violation of the sanctions.
Secretary of State John Kerry, testifying on the Bad Iran Deal before the Senate, insisted that Gen. Soleimani "would never be relieved of any sanctions."
Second, on Thursday evening, New York Democrat Sen. Chuck Schumer announced he would oppose the Bad Iran Deal. His spokesman clarified on Friday that Schumer would also vote to override a veto of the Resolution of Disapproval.
The professional Left is going nuts over this, because Schumer has already locked up the campaign to replace Harry Reid as Democratic Leader in the Senate after Reid departs at the end of this Congress. Moveon.org has called for its 8 million members to stop contributing to the DSCC, and is threatening to wage a campaign against Schumer for Democratic Leader if he pushes too hard to persuade fellow Democrats to join him in opposition. They point out that he supported the Iraq War in 2002, and then later said the President made a mistake by going all-in to pass ObamaCare early in his first term, instead of working on job creation efforts.
Shortly after Schumer's announcement, fellow New York Democrat Eliot Engel, the Ranking Member of the House Foreign Affairs Committee, announced he would follow in Schumer's footsteps and oppose the deal.
IRS TARGETING:
On Wednesday, the Senate Finance Committee released its long-awaited report on the IRS targeting of conservative non-profits.
Not surprisingly, committee Republicans and Democrats did not see eye-to-eye on the targeting, or on the motivations behind it. Republicans thought it was deliberate, Democrats thought it was inadvertent and the result of what the Ranking Democrat on the committee called "vast bureaucratic bumbling."
TAXES AND SPENDING:
Sen. McConnell apparently thought it was November, because if it's November, you know what THAT means – the congressional Republican leadership is about to capitulate to the White House on a big spending proposal. So he announced on Thursday that there would be no shutdown, and no threat of a shutdown on his watch.
That's going to be tough for him to achieve, because the Senate works by unanimous consent, and one Senator with an agenda can gum up the works. At last count, we had three and a half Republican Senators running for President (I say three and a half because Lindsey Graham isn't really running for President, he's running for Defense Secretary in Carly Fiorina's cabinet), and any one of them – or all of them – could, in November, think the time is right for a bold play.
Ted Cruz has already tipped his hand. Speaking to Roll Call last week, he said, "Of course Republicans should not agree to give Barack Obama and Harry Reid trillions more in debt with no spending reforms whatsoever. That shouldn't be a complicated question … Every single Republican campaigned telling their constituents they would fight to stop the out-of-control spending that is bankrupting our kids and grandkids."
Note the locution: Cruz is signaling he will not flat out oppose any increase in the debt limit, he is signaling he will only support an increase in the debt limit if there are spending reforms attached.
As we've been talking about for a couple of months now, it appears clear that there's going to be a colossal jam in October or November. The House and Senate will likely pass a two- or three-month Continuing Resolution in September, to buy some more time for a major budget deal.
Democrats want to use a corporate tax reform to force corporations that are keeping their foreign profits abroad into bringing back those profits. They're talking about a one-time 14% repatriation tax that they think would generate about $238 billion in revenues that they could then use to pay for the gap in a six-year highway bill (that would use up about $90 billion) and then use the rest to bring down corporate rates. McConnell opposes that, because he wants to use any tax reform to bring down rates not just for corporations, but also for small businesses that pay taxes at individual rates.
Stay tuned on this one. It's going to be messy.
PARTING SHOTS:
You know I am a sucker for a good legislative acronym. A week ago Friday, Sen. Bob Menendez, apparently moved by the apparently illegal killing of an apparently beloved lion in what apparently was Zimbabwe, introduced legislation apparently designed to prevent such actions in the future. He titled it the "Conserving Ecosystems by Ceasing the Importation of Large Animal Trophies Act" – the CECIL Animal Trophies Act.
Guess what? It turns out I'm not the only one who loves a good legislative acronym. The Washington Post compiled a list of 365 of them, including my personal favorite, introduced by Sen. Bill Cassidy in opposition to an apparent tsunami of taxpayer-funded portraits – the Eliminating Government-funded Oil-painting Act – the EGO Act.
I will not take up any more time in the written report with them, but if you'd like to read more, you can find the article linked in the Suggested Reading.
SUGGESTED READING:
TEA PARTY PATRIOTS/JENNY BETH MARTIN:
Pascoe: The Bushioisie Is Wrong: Ross Perot Didn't 'Cost' GHW Bush the White House in 1992
Pascoe: How To Win a Political Debate
CLINTON EMAILS:
The Blaze: Detailed Infographic Outlines What You Need To Know About Hillary's Emails
GOP: What You Need To Know About Hillary's Emails In One Place
WaPo: FBI Looks Into Security Of Clinton's Private Email Setup
Hill: Boehner Turns Up Heat on Clinton
NYT: Hillary Clinton Emails Take Long Path to Controversy
ENVIRONMENTAL PROTECTION AGENCY:
Daily Signal: Obama's New Energy Plan Could Cost 2.5 Trillions In Lost Economic Growth
Fox News: Obama Announces Power Plant Regulations
WaPo: President Delivers Impassioned Plug For His Clean Power Plan
Forbes: Final Clean Power Plan Drops Support For Existing Nuclear Plants
Forbes: EPA Has Designed Its Clean Power Plan To Evade Court Review
WaPo: How To Understand President Obama's New Climate Rules In Four Graphs
Breitbart: EPA Chief Gina McCarthy: Obama Clean Power Plan Is Incredibly Wicked And Cool
WaPo: National Health Science Opponents Lay Groundwork For State By State Fight Against Pollution Curbs
RC: McConnell's Next Move On EPA Clean Power Plan Update
The Hill: GOP Details Alleged Collusion With Greens In Climate Rule
NRO: Clean Power Plan Will Cost Billions Won't Lower Temperature
The Hill: Three Lines Of Attack Against Obama's Climate Rule
EXECUTIVE AMNESTY/IMMIGRATION:
WMUR: Bush Rolls Out Six point Plan To Address Border Security And Illegal Immigration
WT: Jeb Bush Unveils Border Security, Immigration Plans
The Hill: Paul Wants To tie Sanctuary Cities Fight To Cyber Bill
IRAN:
WSJ: Release The Secret Iran Deals
Politico: Top UN Nuclear Inspector To Brief Senators
NYT: Special Report: State Department Watered Down Human Trafficking Report
Breitbart: Poll: Americans Oppose Obama's Iran Deal 2 To 1
WaPo: The Iran Deal Is Hemorrhaging Support
WaPo: Iran Deal's Fate In Congress Rests With Undecided Democrats
RC: GOP Silent On Sanctions Strategy If Iran Deal Derails
Free Beacon: Iran: US Banned from Knowing Details Of Iran Nuclear Inspection Agreement
CBS News: CBS Poll: More Americans Disapprove Than Approve Of The Iran Deal
The Hill: Tim Kaine Backs Iran Deal
FOX: Quds Force Commander Soleimani Visited Moscow, Met Russian Leaders in Defiance of Sanctions
NRO: Kerry Claims You Can't Pass a Treaty Anymore Two Days After US Ratifies Treaty
NYT: Schumer Says He Will Oppose Iran Nuclear Deal
Hill: Fury of the Left Falls on Schumer
IRS/TARGETING SCANDAL:
The Hill: IRS Mismanaged Tea Party Applications Senate Report Finds
OBAMACARE:
WE: ObamaCare Customers Mostly Unsatisfied With Plans
WE: Court Denies Latest ObamaCare Challenge
Hill: McConnell: ObamaCare Repeal Likely To Be Included in Fast-Track Budget Process
PLANNED PARENTHOOD FUNDING:
RC: Democrats Vote To Filibuster Planned Parenthood Defunding Bill
RC: Democrats Vote To Filibuster Planned Parenthood Defunding Bill Update
Politico: GOP: Planned Parenthood Fight To Go On
Daily Signal: Why The Defund Planned Parenthood Vote Matters
Breitbart: Rubio: Immigration Can't Be Fixed With A Comprehensive Bill
Breitbart: Senate To Vote Monday To Defund Planned Parenthood
RC: Manchin To Vote On Planned Parenthood Funding Update
The Blaze: Senate Blocks Bill To Defund Planned Parenthood: Here Are Republicans Who Voted No And One Who Missed Vote
Breitbart: Trump: I would Shut The Government Down To Defund Planned Parenthood
RCP: Carly Fiorina: They Should Close The Gov't Down To Defund Planned Parenthood
WE: McConnell No Planned Parenthood Defunding In Fall Spending Fight
RC: McConnell Shuts Down Planned Parenthood Shutdown Talk
TAXES/SPENDING:
RC: Ted Cruz Ready For Next Debt Limit Debate
RC: McConnell Says No Shutdowns As September Agenda Takes Shape
Hill: Debt Drama Looms for Congress
The Hill: McConnell Eyes Fall Talks To Avert Shutdown
Hill: Inside McConnell's Plant To Avert a Government Shutdown
LEADERSHIP FIGHTS:
Breitbart: Exclusive Ted Yoho Confirms Boehner Didn't Have Enough Votes To Get Re-Elected As Speaker
MISCELLANEOUS:
TAS: Barack And Valerie's Great Communist Party Marriage
WaPo: 364 Bills That Have Been Entered Into Congress, Ranked By Acronym Quality