Tea Party Patriots Weekly Report from Washington for 08/02/15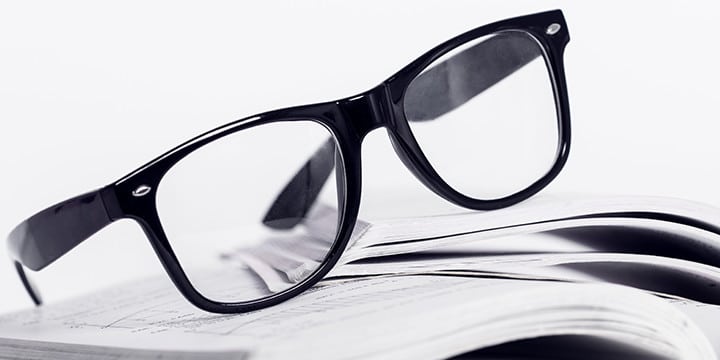 CALENDAR:
The House will stand in recess until Tuesday, September 8.
The Senate will come back into session at 2 PM Monday, with the first vote scheduled for 5:30 PM. The Senate plans to stay in session until Friday, at which time the Senate will join the House in the August recess, not to return until Tuesday, September 8.
LAST WEEK ON THE HOUSE FLOOR: 
The House returned Monday, and took up 17 bills on the Suspension Calendar. Five of them required roll call votes, but passed easily; the other 12 all passed by voice vote.
On Tuesday, the House took up and passed H.R. 427, the Regulations from the Executive in Need of Scrutiny (REINS) Act, by a vote of 243-165. The bill amends the Congressional Review Act to require congressional approval of any major agency regulations – with "major" defined as having an economic impact worth at least $100 million – before those regulations can go into effect. This turns the CRA on its head, in a good way; under the provisions of the CRA, Congress must pass a resolution DISAPPROVING an agency regulation it doesn't like, while under the REINS Act, Congress is required to pass a resolution AFFIRMING major new agency regulations before they can go into effect.
So, highway funding. The House wanted to get out of town for the August recess, and GOP Leadership knew the only thing that could hold them there is the highway bill, which had to be extended in one form or another beyond the July 31 deadline.
They were under a lot of pressure from the Senate, which wanted its six-year bill to be acted on by the House. But, as we've previously discussed, the House didn't want to act on the Senate plan. For one thing, the House hadn't yet really considered a long-term authorization and funding plan. For another, the Senate bill included language reauthorizing the Export-Import Bank, something almost the entire House GOP Leadership, plus all the conservatives in the House, wanted nothing to do with.
So the House acted – instead of insisting that the Senate take up and pass the five-month extension the House had already passed, the House took up and passed a three-month extension of highway funding and sent it over to the Senate.
That bill, H.R. 3236, the Surface Transportation and Veterans Health Care Choice Improvement Act, actually was more than just a three-month extension of highway funding – it also included the substance of H.R. 22, the Hire More Heroes Act, which had served as the underlying legislative vehicle for the Senate's consideration of highway funding. So when the three-month extension passed, it included that particular repeal of a portion of ObamaCare, and veterans who get their healthcare from the VA or from TRICARE will not be counted against an employer's 50-employee threshold for determining whether or not the employer mandate applies.
Then the House closed down a day early, and the August recess began Wednesday evening.
THIS WEEK ON THE HOUSE FLOOR: 
The House is in recess this week.
LAST WEEK ON THE SENATE FLOOR:
When we ended our call last week, we anticipated that on Monday evening, Sen. Lee would offer his germane amendment to repeal ObamaCare to H.R. 22, the underlying legislation for the highway bill. Jenny Beth published an op-ed on Breitbart.com that I commend to your attention – you can find it in the Suggested Reading.
Ultimately, though, Sen. Lee did not offer his amendment, because he succeeded in getting Sen. McConnell to agree to bring an ObamaCare repeal bill to the floor of the Senate using the reconciliation procedure sometime later this year.
The early part of the week, Monday and most of Tuesday, was spent with Senators huffing and puffing about the need to pass the six-year highway bill they'd been working on. Though the bill was only funded for three years, it included six years of authorizations, and they really wanted to show that it could be done – the last time we had a highway bill authorizing spending for more than two years was 2005. And they'd put in all that time already, and wouldn't it really be a good idea for the House to stick around and take up the Senate's bill, once the Senate got done with it?
As House and Senate leaders were playing legislative chicken with each other over which version of the highway bill would make it to the President's desk, the Senate on Tuesday took up and passed Sen. Kirk's amendment to reauthorize the Export-Import Bank. That amendment passed by a vote of 64-29.
But the House was having none of the Senate's six-year bill, and, as discussed earlier, decided to jam the Senate by moving a three-month extension and then skipping town, leaving Sen. McConnell with no choice but to bring up and pass the House's three-month bill.
So on Thursday, the Senate finished its consideration of H.R. 22 as amended. The six-year highway bill passed by a vote of 65-34. Then, about an hour later, the Senate took up and passed H.R. 3236, the House-passed three-month highway extension. The bill passed by a vote of 91-4.
THIS WEEK ON THE SENATE FLOOR:
The Senate will begin the week taking up S. 1881, prohibiting Federal funding for Planned Parenthood. At 5:30 PM Monday, the Senate will hold a cloture vote on the Motion To Proceed to S. 1881. 60 votes will be required to begin debate.
This bill likely will not make it past the cloture threshold.
BENGHAZI:
Hillary Clinton's email problems continue to grow. We reported last week that of 40 emails examined by the Inspectors General for the State Department and the Intelligence Community, four of them – 10 percent – contained information that was classified at the time she was sending or receiving them, putting the lie to her earlier declarations that she never sent or received classified information in any exchange over her private, unsecured server.
This week brings news of more classified emails sent over her private server – 41 of them in the latest batch. This time, the State Department says they were classified AFTER she dealt with them. But any way you look at it, it's clear she was sending and receiving material over that server that she shouldn't have been.
Meanwhile, Hillary Clinton's lawyers have come to agreement with Rep. Trey Gowdy's Select Committee on Benghazi, and she will testify in a public hearing on October 22 of this year. And remember last week, when we discussed how Clinton's lawyers wanted her testimony confined to Benghazi, while the Committee staff insisted she be made available to answer any question they wanted? Well, the committee won. Said the committee spokesman, "Members of the committee will question the former secretary about Libya, Benghazi and her email arrangement consistent with the scope and jurisdiction of the committee."
EXPORT-IMPORT BANK:
Ding, dong, the Witch is dead. We made it to the August recess without the Export-Import Bank being reauthorized, despite the best efforts of the U.S. Chamber of Commerce and the Obama Administration and a whole bunch of Senators. The sky has not fallen, workers all over the country have not been fired, and Boeing is still open for business and working to fill its eight-year backlog of orders.
So we've got another reprieve, and the next time Ex-Im supporters try to reauthorize the agency, they'll have a harder time – because every day that goes by without Ex-Im is another nail in its coffin. It becomes increasingly difficult for them to argue with any credibility that the sky will fall without Ex-Im when, in fact, the sky has not fallen, even though Ex-Im died at the end of June.
But the U.S. Chamber, in its infinite wisdom, will plan for what it calls "major outreach" during the August recess, as if constituents will be screaming bloody murder to get Ex-Im reauthorized. We're in a good position here – and while it's never enjoyable playing defense, that's our role for the next several months.
And just FYI, that defense may include providing political cover for our congressional allies on this issue – the Chamber is now issuing veto threats of its own, in the form of declarations that the Chamber may decide to get involved in targeted GOP primaries next year. So stay tuned on that front.
IRAN:
Sen. McConnell wants to get his hands on the two documents memorializing the side deal between Iran and the International Atomic Energy Agency (IAEA). Sen. Kerry says that side deal is none of the Senate's business, even though the Iran Nuclear Agreement Review Act specifically lists ALL agreements related to the Iran nuclear deal – including deals concluded between Iran and other international agencies – must be submitted to Congress for inspection.
IRS TARGETING:
On Monday, Republicans on the House Oversight and Government Reform Committee declared that they wanted John Koskinen out as Commissioner of the Internal Revenue Service. In a letter to President Obama, Committee Chairman Jason Chaffetz of UT demanded Koskinen's firing. In a Wall Street Journal op-ed published the same day, committee members Jim Jordan of OH and Ron DeSantis of FL backed up Chaffetz, demanding Koskinen's ouster, and declaring that they would lead efforts to impeach the IRS chief if the President did not fire him.
On Wednesday, the Senate Judiciary Committee's Subcommittee on Oversight, Agency Action, Federal Rights and Federal Courts – chaired by Sen. Ted Cruz of TX – held a hearing on IRS targeting of conservative non-profits. The witnesses were divided into two panels: John Koskinen, Commissioner of the IRS, was alone on the first panel, while Jenny Beth represented TPP on the second panel, along with other civilian witnesses.
Sen. Cruz made an interesting point in his opening statement, and then came back to it during his grilling of Koskinen. He pointed out that the current scandal, in which executives of the IRS made the decision to target the President's political opponents for audits and other forms of harassment, bore a striking resemblance to what President Richard Nixon wanted to do during his presidency. The difference, Cruz noted, was that when President Nixon tried it four decades ago, the professionals at the IRS refused to go along with it.
For any of you who had a chance to watch the hearing and saw the exchange between Sen. Sheldon Whitehouse of RI and Jenny Beth, allow me to finish the story.
Sen. Whitehouse was one of the Senate Democrats who was writing letters to IRS officials in the fall of 2010, urging them to target the President's political opponents. During Wednesday's hearing, he tried to set up Jenny Beth for a perjury rap, or for some other criminal charge. He focused on the IRS forms TPP had filled out when applying for its 501(C)(4) status. On those forms, there's a question that asks if the applicant intends to engage in political activity. He asked if TPP had answered, "Yes," and Jenny Beth confirmed that the answer submitted was, in fact, "Yes." Then he brought out an article from Forbes.com from November of 2014 in which the author criticized Tea Party Patriots. And Sen. Whitehouse then quoted from the article, which itself quoted from two emails sent over Jenny Beth's signature – one from TPP that talked about soliciting funds to support grassroots efforts to fire Harry Reid, and a second one from TPPCF soliciting funds to defeat Kay Hagan and Bruce Braley, who were then running for the Senate. Sen. Whitehouse, apparently believing both these emails to be from TPP (despite the very first sentence of the article from which he quoted, where the author describes Jenny Beth as "Chairman of the Tea Party Patriots Citizens Fund") asked how the quoted text in these emails squared with TPP's declaration that it would not engage in political activity.
And Jenny Beth lowered the boom, assuring the misguided Senator that neither she nor either organization had done anything wrong, and pointing out that the two emails in question were from two different organizations – one focused on political activity, one focused on legislative activity.
It was quite the sight to see.
LEADERSHIP FIGHTS:
Just before 6 PM on Tuesday, after being advised by several of his closest allies in the House Freedom Caucus not to do so, Rep. Mark Meadows of NC introduced H. Res. 385, a so-called "Motion To Vacate the Chair" – with the chair in question being that of the Speaker of the House.
Meadows did not, however, file his resolution as a Privileged Motion. That would have necessitated a vote within two legislative days. Instead, Meadows simply filed it as a standard resolution, and it was quickly referred to the House Rules Committee, which, as we know, is stacked with allies of the Speaker. Rules Committee Chairman Pete Sessions likely will bury it in his committee, never to be heard from again.
That leaves two options for Meadows. He can either try to get 218 signatures on a Discharge Petition, and force the measure to the floor of the House for a vote, or he can file a new resolution in the future as a Privileged Motion, and start the two-day clock ticking.
Meadows insists his measure is about trying to force a discussion over the way the House works. He wants what he calls "an inclusive process where you have debate on a regular basis, where you have open dialogue and an exchange of ideas."
There apparently was some consideration Tuesday evening among Boehner allies of bringing the resolution directly to the floor on Wednesday, so it could be dispensed with before Members left for the August recess. That did not occur. Some allies of the Speaker insist they didn't bring the bill to the floor for a vote because it was just a nuisance, and wasn't worth the time; other conservatives suggest that's because Boehner's weakness would, or could, have been revealed, and the Speaker didn't want to take a chance on bringing the measure to the floor without knowing for certain precisely what the vote count would be.
Since he introduced the measure, a few other House conservatives – including Thomas Massie of KY, Walter Jones of NC, Jim Bridenstine of OK, Raul Labrador of ID, and Ted Yoho of FL – have all indicated various levels of support for the move; Massie, Jones, and Yoho have added their names as cosponsors. Ted Cruz, on the other hand, ducked a question about ousting Boehner as Speaker, saying that was a question for the House to decide.
Any way you look at it, the resolution is now officially on the docket, and Members will be asked about it during their town hall meetings during the August recess.
SUGGESTED READING:
TEA PARTY PATRIOTS/JENNY BETH MARTIN:
Breitbart: Jenny Beth Martin: Tonight's Lee Amendment: Senate's First Real ObamaCare Repeal Vote
AGENDA:
WaPo: Congress Takes Off for the Summer, Setting Up an Autumn Showdown
Hill: Five Fights Awaiting Congress This Fall
Hill: Parties Fear an August Surprise
UST: Lew to Congress: Debt Ceiling Needs Extending
Hill: Treasury Signals End-of-October Debt Limit Deadline
BENGHAZI:
Hill: Boehner: It's Not Too Much To Ask For Kerry Aide To Appear Before Benghazi Panel
WT: US Intelligence Fears Hundreds Of Secrets Leaked In Hillary's Emails
McClatchy: Data in Clinton's 'Secret' Emails Came from 5 Intelligence Agencies
DM: Newly Released Emails from Hillary Clinton's Private Server Include 41 Messages Now Marked CLASSIFIED by State Department Inspectors
WT: Obama Heavily Redacts Latest Batch of Hillary Clinton's Emails
Politico: Benghazi Panel And State Department Reach Deal On Documents
Hill: Clinton To Appear Before Benghazi Panel in October
EXECUTIVE AMNESTY/IMMIGRATION:
ABC News: Republicans Pass Donald Trump Act As Obama Vows Veto
Politico: GOP Picks Fight Over Immigration
ABC News: Immigration Critics Drive Trump Surge
Breitbart: Luis Gutierrez Explodes on Immigration Expert for Quoting His Dismissal of Kate Steinle's Murder
Hill: Trump Would Grant 'Good' Immigrants Pathway to Legal Status
EXPORT-IMPORT BANK:
Politico: Senate Pushing Ahead On Ex-Im Bank Controversy
Washington Examiner: McCarthy Signals Ex-Im Bank Dead For Now
The Hill: Ex-Im Bank Supporters Worry After Defeat
The Hill: Business Groups Unleash Blitz To Save Ex-Im Bank
National Review: Boing & US Chamber Of Commerce Upset They Lost Ex-Im Bank Fight
NRO: How Upset Is the Chamber that It's Losing the Ex-Im Fight? Maybe Upset Enough To Primary Republicans
RC: Chamber Plans August Outreach as Export-Import Bank Stays Expired
HIGHWAY BILL:
RC: Just How Long Is The Senate's Highway Roadmap?
Hill: This Week Highway Funding Stalemate Looms
Hill: Senators Reach Deal On Six-Year Highway Bill
WE: McConnell Announces Six Year Highway Funding Deal
RC: Democrats Want To Delay McConnell, Boxer Highway Bill Deal
WE: GOP Leader: House Won't Take Up Senate Highway Funding Bill
RC: House GOP Leaders Frosty Toward Senate Highway Bill
Hill: House GOP, Democrats Voice Strong Opposition To Senate Highway Bill
RC: Senate Votes To Advance Highway Bill
RC: House Sends Three-Month Highway Bill to Senate
Hill: Senate Ends Debate on Highway Bill
Hill: Senate Sends Three-Month Highway Bill to Obama
Politico: House Republicans Push 3 Month Highway Bill Extension
RC: House Preps 3 Month Highway Bill Sans Ex-Im Bank
Roll Call: Senate Expected To Accept 3 Month Highway Bill And Stay Another Week
The Hill: House Approves Three-Month Highway Bill
Fox News: Senate Poised To Approve 3 Month Extension To Highway Bill
The Hill: Senate Sends Three Month Highway Bill To Obama
IRAN:
Hill: Israel Dials Up Pressure To Kill Iran Deal
Hill: Democrats Worry Iran Deal My Wilt In August Dog Days
WT: Clifford May: Scuttle Obama's Iran Deal Or Surrender
Conservative Review: Are Republicans Complicit In Iran Deal?
NJ: Obama Administration Tried To Woo Congressional Skeptics On Iran Deal
WE: Obama's Dishonesty On Iran
WaPo: Rubio, Paul Grill Kerry On Iran Deal
Breitbart: Cotton: Kerry Acted Like Pontius Pilate, Washed His Hands On Iran Secret Side Deals
WE: Cruz: Iran Deal Will Make Obama, Clinton, Kerry Leading Financiers Of Islamic Terrorism
Breitbart: 4 Dems Get Behind Obama's Iran Nuclear Deal
Hill: McConnell Demands Details on Iran Side Deals
AP: Iran Says Will Ban US Experts from UN Nuclear Inspections
WE: Menendez: Iran Letter Undermines Obama's Argument on Sanctions
RC: After the Nuclear Agreement, a Ticking Clock
Hill: McConnell Says Unacceptable That Congress Hasn't Been Given Information On Iran Side Deals
AP News: Iran Says It Will Ban US Experts From UN Nuclear Inspections
TWS: Kerry: We Can't Reveal Contents of Secret Side Deals to American People
Hill: IAEA To Brief Senators on Iran Deal
IRS/TARGETING SCANDAL:
Yahoo: GOP House Committee Chairman Calls Upon Obama To Remove IRS Commissioner
WSJ: Jordan and DeSantis: The Stonewall at the Top of the IRS
WT: Obama Digs In, Refuses To Fire IRS Commissioner
Hotair: JW: Emails Show IRS Linked Donor Lists To Target Audits
JW: Court Transcript; IRS Document Production
WT: Judge Threatens IRS Lawyers With Contempt On Lerner Emails
Forbes: 19 Facts On IRS Targeting Obama Can't Blame On Republicans
JW: New IRS Documents Show IRS Used Donor Lists To Target Audits
DC: Higher Risk Of IRS Unfairly Auditing Conservative Groups
TH: Federal Judge: I Will Haul the IRS Commissioner into Court and Personally Hold Him in Contempt over Lerner Emails
NRO: Judge Threatens To Hold IRS Commissioner and DOJ Lawyers in Contempt for Stonewalling on Lois Lerner Emails
ATR: The Curious Case of Lois Lerner's Physically Damaged Hard Drive
ATR: IRS Used Instant Messaging System To Hide Internal Communications
DMN: Ted Cruz Presses IRS Commissioner on Non-Profit Targeting
NRO: Cruz Compares Actual Abuse by IRS in Targeting Obama's Political Opposition to Nixon's Attempted Abuse of IRS
WaPo: Ted Cruz Beats Up on IRS, Obama White House, Comparing It to Watergate
Hill: Citing IRS Targeting, Cruz Compares Obama to Nixon
Forbes: What If Lois Lerner Was Right About the Tea Party?
OBAMACARE:
WT: Cruz Takes Aim At Congress' ObamaCare Exemption
RC: Cruz And Vitter To Target Congressional Health Care
Vitter Releases Chairman's Report Investigating Washington's ObamaCare Exemption
Senate Committee Report: Senate Healthcare Exemption
Hill: Small Business Owners Swarm DC To Oppose ObamaCare Fines
NRO: Conservatives: Stop Enabling ObamaCare
Forbes: Donald Trump Hates ObamaCare — So I Asked Him How He'd Replace It
MSN: GOP Rolls Out New ObamaCare Repeal Gambit
Heritage Action: How To Repeal All Of ObamaCare With Reconciliation
TAXES/SPENDING:
WT: Congress Headed For Potential Shutdown As GOP Admits Spending Bills Stalled
RC: Boehner Admits Fate Of Appropriations Is CR
Hill: White House Assails Move To Defund Planned Parenthood
LEADERSHIP FIGHTS:
RC: House Freedom Caucus Forms Fight Club
Conservative Review: Senator Ted Cruz Declares Parliamentary War In Senate
Politico: Senate Smacks Cruz And Lee
Washington Examiner: Republican Old Guard Pushes Back Against Cruz, Lee
Washington Post: Lee Backs Down From ObamaCare Amendment After Staffer Emails Outside Groups
Politico: Lee Aides Email Rankles Senate GOP Leaders
Roll Call: Meadows Wants Boehner Fired As Speaker
Politico: House Conservative Wants John Boehner Ouster
Roll Call: Then There Were Two; Massie Joins Meadows In Wanting To Fire Boehner
The Meadows Resolution To Vacate the Chair
Politico: House Conservatives Seek John Boehner's Ouster
Breitbart: It's On: Rep. Mark Meadows Makes Move To Unseat Boehner as Speaker Immediately
Breitbart: Boehner Discouraged from Bringing Meadows' Resolution Up, 'Might Be Embarrassed'
RC: Anti-Boehner Motion Muddies GOP's Recess Messaging
Hill: Effort To Oust Boehner Falls Flat
Hill: Meadows Offers To Resign from Conservative Freedom Caucus Board
RC: Ted Cruz Defers to House Members on Bid To Boot Boehner
Breitbart: Exclusive — John Boehner Embarrassed: His Whip Team Couldn't Find Votes To Reelect Him Speaker Last Week
MISCELLANEOUS:
Breitbart: Trump Threatens Third Party Run
Hill: Exclusive: Trump Threatens Third Party Run
NJ: Supreme Court Term Limits Are Popular, Bipartisan And Hopeless
WT: Obama Administration Restricts Investigative Powers Of Inspectors General
Breitbart: Exclusive: Nine In Ten Conservative Activists Say Dump Boehner
Politico: Chamber Of Commerce Gearing Up To Take Out GOP Incumbents
Hill: McConnell Warns Obama Against Tobacco Carve-Out in Trade Deal
Hill: State Dept Probe: Agency Improperly Overpaid Clinton Aide