Tea Party Patriots Weekly Report from Washington for 06/28/15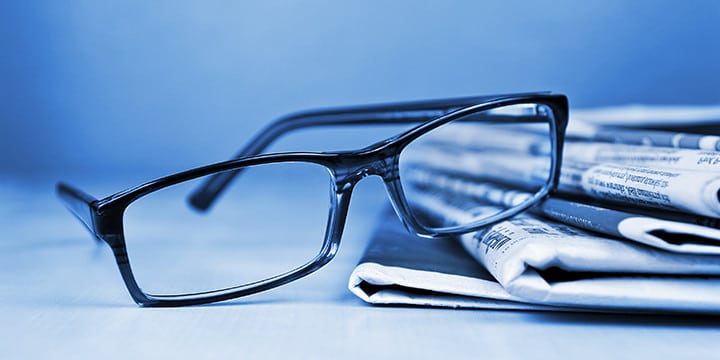 CALENDAR: 
The House and Senate are both in recess for the 4th of July break, and will not return until a week from Monday.
LAST TWO WEEKS ON THE HOUSE FLOOR:
The House came back into session on Monday, June 15. The Members dealt with seven non-controversial bills under the Suspension Calendar and renamed several U.S. Postal Service buildings.
Meanwhile, the real action on Monday was taking place in the Rules Committee, where House GOP Leaders were working to buy themselves some time. As you may recall from our last conversation, the House had passed the TPA bill, but had failed to pass the accompanying TAA bill, and that left the President's trade agenda stuck. Under the terms of the Rule that had governed the floor debate for the trade bills, the House had two legislative days – that is, until the end of the Tuesday legislative day – to move to reconsider the TAA bill that had failed. But it didn't look like much movement had taken place over the weekend, so on Monday afternoon the GOP Leadership bought some more time for itself by adding a second provision to the Rule that would govern debate on H.R. 2596, the FY 2016 Intelligence Authorization Act. That second provision extended until July 30 the Speaker's right to bring the legislation back to the floor for another vote. That Rule passed by a vote of 236-189, with all but 12 Republicans voting for it.
Then the House came back Tuesday and took up H.R. 2596, the Intelligence Authorization Act. The bill passed by a vote of 247-178, with eight "No Votes."
On Wednesday the 17th, the House considered four bills under Suspension of the Rules:
R. 2505, the Medicare Advantage Coverage Transparency Act, as amended
R. 2507, Increasing Regulatory Fairness Act, as amended
R. 2582, Seniors' Health Care Plan Protection Act, as amended
R. 2570, Strengthening Medicare Advantage through Innovation and Transparency for Seniors Act, as amended
All were passed by voice vote.
Then the House took up H. Con. Res. 55, a concurrent resolution "directing the President, pursuant to section 5(c) of the War Powers Resolution, to remove United States Armed Forces deployed to Iraq or Syria on or after August 7 2014, other than Armed Forces required to protect United States diplomatic facilities and personnel, from Iraq and Syria." Rep. Jim McGovern, a very liberal Democrat from MA, offered the measure. It failed by a vote of 139-288, with 19 Republicans and 120 Democrats voting in favor, against 222 Republicans and 66 Democrats who voted against it.
Then the House moved to take up H. Res. 319, a Rule that would govern floor debate during consideration of both H.R. 160, the Protect Medical Innovation Act – the bill that repeals the 2.3 percent Medical Device Tax in ObamaCare – and H.R. 1190, the Protecting Seniors Access to Medical Care Act, a bill to repeal the Independent Payment Advisory Board established by ObamaCare.
The House came back into session Thursday and took up H. Res. 321, the Rule to govern consideration of the Senate amendment to the bill, H.R. 2146, the Trade Priorities and Accountability Act, the vehicle used to pass Trade Promotion Authority. Following adoption of the Rule, the House took up the underlying measure, Trade Promotion Authority, and passed it by a vote of 218-208, with eight "No Votes." 190 Republicans joined with 28 Democrats to pass the bill, against 50 Republicans and 158 Democrats who voted against it.
Then the House moved to H.R. 160, the Medical Device Tax repeal bill. It passed by a vote of 280-140, without a single GOP vote against it, because who wants to be the Republican Congressman dumb enough to vote against repealing a tax, any tax, no matter how dumb a move it might be? As we discussed last time, this thing never should have been scheduled for a floor vote – it allows the medical device industry to get out from under a suffocating tax, which means they'll no longer have to be part of the coalition effort looking to repeal ObamaCare.
And then they broke for the weekend.
The House returned on Tuesday, June 23. First up were no fewer than 14 bills brought to the floor under Suspension of the Rules. Each of them passed, 12 of them by voice vote. Next was a vote on H.R. 1190, the Protecting Seniors' Access to Medicare Act – the IPAB repeal bill, which repealed sections 3403 and 10320 of the ACA. That passed by a vote of 244-154, with 35 'No Votes." Then came two non-controversial bills brought up under the Suspension Calendar, both of which passed easily. Then they went back to the two Suspension votes that hadn't passed by voice vote and passed them with 2/3 majorities, and they were done for the day.
Wednesday, June 24, began with a vote on the Rule that would govern floor debate for H.R. 2822, the Interior Department appropriations bill, and H.R. 2042, the Ratepayer Protection Act. After a series of votes on Democrat amendments to the Ratepayer Protection Act – each of which failed – the House passed the Ratepayer Protection Act by a vote of 247-180. The legislation, if enacted, would postpone the date by which states and operators of current fossil-fueled power plants would have to comply with any final rule on carbon dioxide emissions proposed by the EPA until after a judicial review was completed.
Thursday of last week was the House's last day in session before breaking for the 4th of July. They were in no mood to stick around, either – they cast their first vote at 10:38 AM, and their last vote of the day at 12:46 PM, less than two hours later.
In between, they took an interesting detour, as Rep. Bennie Thompson of MS introduced H. Res. 341, a privileged resolution that would have required the Speaker to remove from the House side of the Capitol Complex any state flag "containing any portion of the Confederate battle flag, other than a flag displayed by the office of a Member of the House," and donate said flag(s) to the Library of Congress. Majority Leader Kevin McCarthy offered a motion to refer the measure to the Committee on Administration, and the House debated the motion for more than half an hour before agreeing, in what was basically a party-line vote of 240-184 (Republican Curt Clawson of FL was the only member of either party to cross party lines to vote against the majority of his party), to send the measure to the Administration Committee.
Then the House took up and passed the Rule that would govern consideration of the Senate amendment to the House amendment to the Senate amendment to the bill, H.R. 1295, to extend the African Growth and Opportunity Act and other purposes. Then they passed H.R. 1295, and the House was done with its trade agenda – it had reversed course of its decision two weeks ago to bring fast-track to a screeching halt, and had instead given the President the negotiating authority he wanted.
THIS WEEK ON THE HOUSE FLOOR:
The House is in recess this week.
LAST TWO WEEKS ON THE SENATE FLOOR:
So the Senate came back into action two weeks ago and still had the National Defense Authorization Act on the floor. That floor debate took up the entire week, from Monday through Thursday. The final vote for passage of the bill was 71-25.
But then Majority Leader McConnell moved to invoke cloture on the Motion To Proceed to H.R. 2685, the Defense Appropriations Act, and the Senate came to a grinding halt as Senate Democrats blocked the cloture motion. Joe Donnelly of Indiana was the only Democrat to vote to move ahead; every other member of each party voted with their party.
So, in this latest instance of high stakes chicken, Harry Reid showed Mitch McConnell that yes, he could hold his Senate Democrats in line, even at the cost of being criticized for "not funding the troops." Reid is playing a long game, and he's already announced his price – increased domestic discretionary spending.
So after the end of that week, the Senate turned back to the trade agenda.
When last we visited the trade agenda in the Senate, it was right before the Memorial Day recess. Sen. McConnell, you'll recall, was trying to use the hard break of that upcoming recess to play hardball with Rand Paul and Mike Lee on reauthorizing the expiring portions of the Patriot Act, and they weren't blinking. He had three things he had to move on and off the Senate floor that week in advance of the self-imposed Memorial Day recess: a short-term highway bill extension, Trade Promotion Authority, and the Patriot Act.
He got the highway bill extension he sought, and he got the TPA he wanted – but only by a vote of 62-37, and only by promising Maria Cantwell, Democrat of Washington, and three others that they would get a chance to vote on an Export-Import Bank reauthorization sometime in July.
So when the House failed to pass TPA and TAA in two separate measures, it became necessary to revisit those votes in the Senate. And the only way they were going to be able to do it was if enough Senate Democrats trusted their GOP colleagues, because this time, the votes in the Senate were going to be split – TPA would be voted on by itself, with only a promise from the Majority Leader to the Democrats that they'd get a chance to vote on TAA separately, and he couldn't guarantee them that enough Republicans would cross over and vote for TAA that the bill would pass as a stand-alone.
But Democrats didn't have any choice. They all knew that TPA was going to pass the House, and they didn't believe they could hold a filibuster in the Senate, so their only choice then was simple – TPA with TAA, or TPA without TAA?
The key vote was held on Tuesday, June 23, when McConnell moved to invoke cloture. Cloture was invoked by the slimmest of margins, with just 60 votes. Two Republicans who had been there to vote for cloture on the first go 'round – Ted Cruz and Mike Lee – were not there the second time. Cruz had, in fact, changed his mind since casting his first vote in favor of TPA, and explained it this way: First, he said, since that first vote had been held, Wikileaks had revealed some of the text of the Trade in Services Agreement that made it clear that there WERE, in fact, potential changes to U.S. immigration law that could come into play, and, second, he had just seen too much wheeling and dealing on the bill to feel comfortable supporting it. Lee had a much simpler explanation: He wasn't in Washington; he was back home in Utah with his sons, who had just returned from their religious missions.
In the event, cloture was invoked. Once it was clear he had the votes, the Majority Leader was able to craft a Unanimous Consent agreement to hold five votes in a row:
Passage of H.R. 2146, the House-passed TPA bill (a simple majority vote was needed to finish the bill and send it to the President for his signature)
Cloture on H.R. 1295, the Trade Preferences Extension Act with an amendment adding Trade Adjustment Assistance (60 votes required)
Passage of H.R. 1295 as amended (simply majority required)
Cloture on the motion to go to conference with the House on H.R. 644, the customs bill (60 votes required)
Adoption of the motion to go to conference on H.R. 644, the customs bill (simple majority required)
Once cloture had been invoked, the House-passed TPA bill passed the Senate by a vote of 60-38. Then cloture was invoked on H.R. 1295 by a vote of 76-22. The die was cast, and there was no longer any need for roll call votes – H.R. 1295 was passed by voice vote, and cloture on the motion to go to conference with the House on the customs bill was passed by voice vote, too.
NEXT WEEK ON THE SENATE FLOOR:
The Senate is in recess this week. When the Senate returns on July 7, the first vote will be on a judicial nomination, and then the Senate will begin consideration of S. 1177, the so-called "Every Child Achieves Act," also known as ESEA – Elementary and Secondary Education Authorization.
BENGHAZI: 
On Tuesday, June 17, Trey Gowdy's Select Benghazi Committee spent nine hours grilling Hillary Clinton confidante Sidney Blumenthal over the email messages he had sent her regarding events surrounding the attacks on the U.S. compound in Benghazi that led to the deaths of four Americans, including the U.S. Ambassador to Libya.
In response to a subpoena from the Committee, Blumenthal had turned over to the Committee his email correspondence with Secretary Clinton regarding the Benghazi events – 60 emails, it turns out, that the Committee had not received from the State Department as part of its original document request. Why had the State Department not turned them over, despite the fact that they were clearly relevant to the subject of the Committee's inquiry? Because, it turns out, State was never given the emails by Secretary Clinton on her way out the door.
Actually, that's only partly true – the State Department declared that it DID, in fact, have 45 of the emails, but chose not to share them with the Select Committee because they did not believe these particular emails fell within the scope of the Committee's original document request. But the other 15 emails? Nope, State said they had never gotten them from the departing Secretary Clinton.
Gowdy, as you might imagine, was not pleased. He threatened on Sunday to haul Secretary Kerry before his Select Committee if the State Department didn't do a better job of responding to his document requests.
EXPORT-IMPORT BANK:
On Tuesday, June 30, the authorization for the Export-Import Bank will expire, and we will have notched another victory in our long-term fight against Crony Capitalism. Neither House moved a bill to reauthorize the Bank before its scheduled June 30 expiration date, so it effectively shuts down on Tuesday.
But pro-Bank forces are angling to bring it back from the dead, and will attempt to do so by attaching a reauthorization measure to the upcoming Highway Bill vote in both House and Senate. So let's keep the champagne on ice, because this fight is not yet over.
IRAN:
On Monday, June 15, Senate Foreign Relations Committee Chairman Bob Corker sent a letter to the President warning that U.S. negotiators had made what Corker called "breathtaking" concessions to the Iranians, and that what he called "a bad deal" was on the horizon.
Corker pointed out that the original goal had been a 20-year agreement, but that had been scuttled in favor of just 10 years. Moreover, the agreement now under discussion seems to let Tehran continue to develop its ballistic missile capability and further allows continued research and development of advanced nuclear centrifuges. Corker went on to urge the President to walk away from the bad deal, saying, "it would be the best thing for the United States, the region and the world."
As you'll recall, the original drop-dead date for concluding the negotiations was Tuesday, June 30. That date will likely slip to July 9, but not go one day beyond – because the Iran Nuclear Agreement Review Act that was enacted earlier this year says that if the agreement is wrapped up by July 9, then Congress will have only 30 days to review it, but if the agreement is wrapped up AFTER July 9, Congress gets a full 60 days – twice as much time – to review it. Obviously, the President (and, perhaps more importantly, Secretary Kerry) would rather only give the Congress 30 days to find the flaws in the deal and build public opposition. So look for a deal to be struck right before that July 9 deadline.
IRS TARGETING SCANDAL:
In testimony Thursday before the House Oversight and Government Reform Committee, the Treasury Inspector General for Tax Administration revealed that the IRS improperly destroyed backup tapes that could have contained as many as 24,000 of missing Lois Lerner emails. Moreover, said the TIGTA, the IRS did not explore every place that could have contained those missing emails – including backup servers and even her own Blackberry – despite earlier Congressional demands for the records.
The IRS's only saving grace was that J. Russell George, the Treasury Inspector General for Tax Administration, said he could find no evidence that anyone deliberately moved to destroy the records. He appears to want to believe that utter incompetence is a more believable – and better – excuse than deliberate destruction.
TIGTA identified six different places where the missing Lerner emails could have been found: her hard drive, backup tapes, a decommissioned IRS email server, backup tapes for THAT server, Lerner's Blackberry, and any loaner computer she might have used after her own computer's hard drive crashed. TIGTA determined that he IRS had failed to explore all these avenues in its so-called "hunt" for the missing emails.
As a result, some GOP members of the committee are now talking to reporters on background about the possibility that they may move to impeach IRS Commissioner John Koskinen. At least one committee member says they've had discussions with legal counsel in the House GOP Leadership's offices about the possibility.
OBAMACARE:
The English language lost before the Supreme Court in the King v. Burwell case. Chief Justice John Roberts once again decided to channel the late and very liberal Supreme Court Chief Justice Earl Warren, and found a way to determine that the words "established by the state" can actually, in certain circumstances, mean, "NOT established by the state." And Justice Antonin Scalia most assuredly won the prize for Best Use of a Word or Phrase Never-Previously-Used-In-A-Supreme-Court-Dissent when he introduced us to the phrase "Jiggery-Pokery" to define Roberts' majority opinion. For those of you who didn't take the time to Google it, "Jiggery-Pokery" is a British noun, defined as "deceitful or dishonest behavior."
The good news, if we can call it that? Two pieces: First, we now know beyond any reasonable doubt that we cannot count on the Supreme Court to save our bacon when it comes to ObamaCare. Second, we've been spared watching the GOP form a circular firing squad, which would have been the case had the Court ruled the other way. And now everyone in the GOP, from the top down, is back on the same page – ObamaCare must be repealed – rhetorically, at least. Are they all really committed to repeal? We can't be sure. But we CAN be sure of this – you can't get them to be for repeal if they don't start out by opposing it rhetorically. So at least we've got them back on that page together, and that's a start.
And from the Even-A-Stopped-Clock-Is-Right-Twice-A-Day file, Sen. Lindsey Graham of SC stumbled across this gem: The 2016 election is now a referendum on ObamaCare. If you like ObamaCare and want to keep it, vote for the Democrats; if you don't like it, and want it repealed, vote for the Republicans. Campaign consultants like simple messaging like that.
One last note on this front – on Thursday afternoon, after the Court issued its ruling, Rep. Brian Babin of TX introduced H.R. 2905, a bill to ensure that the only health insurance plans made available to the Justices of the Supreme Court by the Federal Government are plans from an ObamaCare exchange. Ahem.
LEADERSHIP FIGHTS:
Over the course of the last two weeks, the House GOP Leadership moved to retaliate against the hardy band of rebels determined to use the powers of the Force to bring down the Death Star and all members of the Empire still onboard. Wait. I'm about six months ahead of myself.
Over the course of the last two weeks, the House GOP Leadership moved to retaliate against the 34 conservative Members who had almost brought down the Rule to govern debate on TPA and TAA. First Majority Whip Steve Scalise's office announced that he had booted Trent Franks, Cynthia Lummis, and Steve Pearce off the Whip's team. Then House Oversight and Government Reform Chairman Jason Chaffetz announced that he was removing Mark Meadows from his position as a subcommittee chairman on Oversight and Government Reform. Then the Hill newspapers reported that even Freshman Class President Ken Buck was in danger of his losing his class presidency at the hands of other freshmen who were more closely allied to the Leadership.
On Wednesday of last week, speaking at a House GOP Conference, Speaker Boehner went so far as to allow as he was really, really angry at the rebels, and he approved of all the retaliatory measures his Leadership team had been taking.
But less than a day later, he was eating crow, as OGR Chairman Chaffetz was forced to hand the subcommittee gavel back to Congressman Meadows. Why? Because under the rules of the House GOP Conference, a committee's subcommittee chairmen are all elected by majority vote of the full committee – and nobody in Leadership had bothered to check the membership roster of the Oversight and Government Reform Committee before having Chaffetz fire Meadows. It turned out there were more members of the House Freedom Caucus on that committee than there were Leadership acolytes, and the Freedom Caucus members made clear there were going to stand by their colleague and would, therefore, refuse to vote in a new subcommittee chair. So Meadows got his subcommittee chairmanship back. And the Leadership-aligned freshmen backed down on their threat to move against Ken Buck, too.
SUGGESTED READING:
JENNY BETH MARTIN/TPP: 
DC: Jenny Beth Martin: The Court Will Not Save Us from ObamaCare
McClatchy: GOP Will Have To Win White House To Repeal ObamaCare
WT: Western Conservative Summit: 'Not the Supreme Court Appreciation Party'
CCU: Jenny Beth Martin's Winning Agenda
BENGHAZI: 
Politico: Some Of Clinton's Emails Said To Be Withheld From Benghazi Committee
Politico: Blumenthal Didn't Write Libya Intelligence He Sent To Clinton
NBC News: Clinton Confidant Grilled On Benghazi
Politico: Benghazi Panel Probes Blumenthal And Brock
Politico: Clinton Emails Mentioning Benghazi Kept From Panel
Hill: Benghazi Panel Releases 60 Emails From Clinton Adviser Blumenthal
Politico: Trey Gowdy Wants To Know Who Withheld Benghazi Emails
Hill: Benghazi Chair To State "Do You Have Emails Or Not?"
AP: 15 Emails Missing from Clinton Cache
WE: Gowdy to Kerry: Turn Over Benghazi Emails or I'll Summon You
EXECUTIVE AMNESTY/IMMIGRATION:
WT: Obama Extending Amnesty To Illegals In Prisons And Jails
EXPORT-IMPORT BANK:
RC: House Set To Let Ex-Im Bank Charter Expire
Hill: Hensarling Declares Victory as Ex-Im Set To Expire
IRAN:
Hill: GOP Chairman Urges Obama To Walk Away From Iran Talks
CBS: Iran Nuclear Talks To Break June 30 Deadline
IRS/TARGETING SCANDAL:
Fox Business: IRS Mystery Man Calling Shots
WT: IRS Breaking Federal Law In Paying Contracts To Tax Cheats
Fox News: IRS Scandal: What Really Happened To Lost Tea Party Emails
FOX: Watchdog Reveals Evidence Was Destroyed During Probe of IRS Targeting
WT: IRS Erased Lois Lerner's Emails Even After Subpoena, Audit Says
Hill: Watchdog: IRS Improperly Destroyed Lerner Email Backups
NRO: House Republicans Consider Impeaching IRS Commissioner in Lois Lerner Investigation
AP: Watchdog: IRS Workers Mistakenly Erased Tea Party Emails
OBAMACARE:
NJ: GOP'S ObamaCare Bills Won't Touch Hill Health Insurance
NJ: Republicans Put ObamaCare On Firing Line Ahead Of Court Decision
WaPo: GOP Leaders To Brief Lawmakers On Health Care
Hill: GOP Unveils Spending Bill That Targets ObamaCare
NJ: GOP'S Wish List For Fixing ObamaCare
Hill: GOP Prepares For ObamaCare Ruling
Forbes: Republican Proposals To Extend ObamaCare Would Create Big Problems
NRO: Kerpen: Don't Ignore the King Winners
Politico: ObamaCare Repeal Raises GOP Issues
WaPo: A Simple Guide to Today's Important Supreme Court Decision about ObamaCare
WE: Supreme Court Upholds ObamaCare Subsidies
Hill: Supreme Court Upholds ObamaCare Subsidies
Forbes: Sloppy Drafting Saves ObamaCare
NRO: Chief Justice Roberts Has Officially Gone Native in Washington
DS: 9 Quotes from Scalia's Scathing Dissent in King v. Burwell
NRO: Justice Scalia's Dissent in King: Calling it 'Jiggery-Pokery' When He Sees It
Politico: GOP Lawmakers: Time To Move On from ObamaCare Repeal
NRO: King v. Burwell Ruling: From a Legal Perspective
WT: Other Legal Challenges to Health Overhaul Remain
Hill: Conservative Groups: Only Republicans Can Stop ObamaCare Now
Hill: GOP Pledges To Fight 'Tooth and Nail' To Repeal ObamaCare
Hill: House Bill Would Force Supreme Court To Enroll in ObamaCare
Hill: GOP Lawmakers Question CBO Score on ObamaCare Repeal
WE: House Panel Votes To Defund ObamaCare
Hill: HHS Funding Bill Advances for First Time in Six Years
NA: Good for the Goose: Rep. Introduces SCOTUSCare Act To Force ObamaCare on High Court
TAXES/SPENDING:
Politico: Democrats Face Gut-Check Moment On Spending
NJ: Democrats Go Wobbly On Defense Bills
Hill: Looming Highway Debate Stirs Tax Fight
TRADE PROMOTION AUTHORITY/TRANSPACIFIC PARTNERSHIP:
Hill: Can Obama's Trade Agenda Be Saved?
NYT: Trans Pacific Trade And The Presidents Legacy
Politico: Obama Trade Agenda In Limbo As House Weighs Another Vote
NJ: Outlook Uncertain At Second Shot At Trade Bill
RC: McCarthy Trade Vote Reveals Civil War In Democratic Party?
Politico: Obama's Trade Plan In Critical Condition
WSJ: GOP Puts House Democrats Under Renewed Pressure To Move Trade Bill
NJ: House Buys More Time On Trade But Still Doesn't Have A Plan
WSJ: House Gives Itself Until July 30th To Reconsider Trade Legislation
NJ: House GOP's New Trade Plan Carries Risks
Politico: GOP Leaders Hatch Trade Workaround
Hill: Pelosi: Fast Track Is Not Necessary For Trade Bill
Politico: House On Verge Of Fast Track Vote
Politico: Anti-Trade Democrat Groups Regroup After Setback
RC: House Prepares For TPA Re-Vote
RC: House Passes Trade Promotion Authority Bill (Updated)
Hill: Obama Scrambles For Votes On Fast Track
WE: Obama's Trade Bill Survives Last Hurdle In Senate
Politico: Cruz Reverses Support Of TPA Trade Bill, Blasts GOP Leadership
RC: House Sends Trade Assistance To President's Desk
Politico: How Obama Joined Republicans To Conquer His Party On Trade 
RC: How One House Democrat Helped Save Trade for Obama
RC: Mike Lee's Missed 'Fast Track' Vote Causes Discord
LEADERSHIP FIGHTS: 
Politico: Boehner Rips Republicans On Rules Votes
NJ: Three Booted From GOP Whip Team
Hill: Boehner Hits Back At GOP Defectors On Trade Bill
Breitbart: Mark Levin: Boehner's Retaliation Against Conservatives Means Open Warfare
RC: Conservatives Fume Over GOP Retribution
Politico: House Conservatives Lash Out At Boehner's "Culture Of Punishment"
Politico: Boehner Endorses Punishment For GOP Dissenter
Hill: House Freshman Class President On Verge Of Being Ousted
Hill: Chaffetz Backtracks And Reinstates Punished GOP Lawmaker To Chairmanship
RC: Meadows Gets Subcommittee Gavel Back
Hill: House GOP Freshman President Survives Threat
Hill: Boehner Doles Out New Punishment
Hill: GOP Leaders Retreat In Fight With Rebels