Tea Party Patriots Weekly Report from Washington 2/28/2016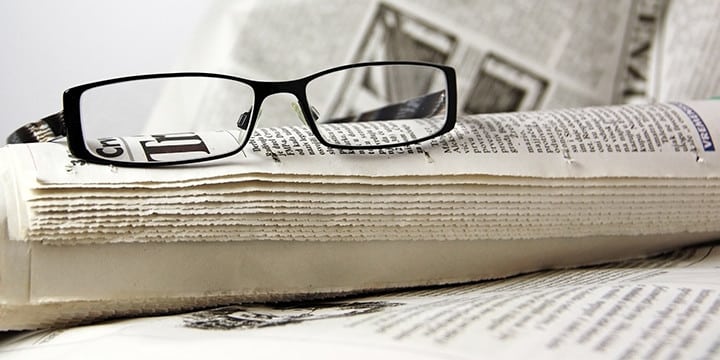 Tea Party Patriots Weekly Report from Washington for 2/28/16 CALENDAR:
The House and Senate will return on Monday, February 29.
LAST WEEK ON THE HOUSE FLOOR:
The House came back into session last Monday, and took up 13 bills on the Suspension Calendar. On Wednesday, they took up seven bills on the Suspension Calendar.
On Thursday, they passed H.R. 3624, the Fraudulent Joinder Prevention Act. That's a bill that establishes a uniform standard for determining whether a defendant has been fraudulently joined to a lawsuit in order to defeat federal diversity jurisdiction. The bill passed by a vote of 229-189-15.
On Friday, the House considered and passed H.R. 2406, the SHARE Act – that stands for the Sportsmen's Heritage and Recreational Enhancement Act. This is a bill that's actually a compilation of several bills having to with revising existing programs and expanding access to hunting, fishing, and recreational shooting. The bill passed by a vote of 242-161-30.
THIS WEEK ON THE HOUSE FLOOR:
The House will return on Monday, with the first vote series set to begin at 6:30 PM. They'll take up nine bills on the Suspension Calendar.
On Tuesday, they'll rename a lot of Post Offices – 12 more bills on the Suspension Calendar.
On Wednesday, they'll take up H.R. 3716, a bill Ensuring Terminated Providers Are Removed from Medicaid and CHIP Act.
On Thursday, they'll take up H.R. 4557, the Blocking Regulatory Interference from Closing Kilns Act. Last votes will be expected no later than 3 PM, and then they're done for the week.
LAST WEEK ON THE SENATE FLOOR:
The Senate opened for business last week on Monday, with an 80-6 vote to invoke cloture on the nomination of the new FDA Commissioner. Following that cloture vote, the Senate once again took up S. 2012, the Energy Policy Modernization Act.
That may have been the bill on the floor, but the discussion was all about the vacancy on the Supreme Court. On Monday, Sen. McConnell introduced and read from documentation he labeled "The Biden Rule," "The Reid Standard," and "The Schumer Standard."
Simply put, the Biden Rule – which then-Judiciary Committee Chairman Joe Biden declared on the floor of the Senate on June 25, 1992 – says, "Action on a Supreme Court nomination must be put off until after the election campaign is over."
The Reid Standard – enunciated by Sen. Harry Reid on the floor of the Senate on May 19, 2005 – says, "The duties of the U.S. Senate are set forth in the Constitution of the United States. Nowhere in that document does it say the Senate has a duty to give Presidential nominees a vote."
Finally, the Schumer Standard – explained by Sen. Chuck Schumer on July 27, 2007, when George W. Bush still had about 18 months left in his term – says, "For the rest of this President's term and if there is another Republican elected with the same selection criteria let me say this: We should reverse the presumption of confirmation. The Supreme Court is dangerously out of balance. We cannot afford to see Justice Stevens replaced by another Roberts; or Justice Ginsburg by another Alito."
Tuesday was all about the President's declaration that he would really, really like to close the secure detention facility at Guantanamo Bay, Cuba, before he leaves office. Here's the key – it's illegal under current law to transfer foreign terrorists now at Guantanamo into the United States. And the Attorney General recently confirmed that it is illegal to transfer any of those terrorists into the U.S.
On Wednesday, key members of the Senate worked out a deal for a $220 million package to fix and replace the lead-contaminated pipes in Flint, Michigan, but some Senators – including Ted Cruz – placed a hold on the legislation. Cruz lifted his hold a day later, but there may be other holds on the bill. The deal now calls for a vote on the energy bill, with a vote on the Flint aid package to come afterwards.
THIS WEEK ON THE SENATE FLOOR:
The Senate will come back to work on Monday, with the first vote at 5:30 PM on cloture on the Motion To Proceed to S. 524, the Comprehensive Addiction and Recovery Act (CARA). This is a bill that would deal with the opioid drug epidemic. Majority Leader McConnell says he wants to pass this bill this week.
Once the Senate deals with S. 524, they hope to take up S. 2012, the Energy Policy Modernization Act, and then the Flint aid package.
BENGHAZI:
On Thursday, Special Benghazi Committee Chairman Trey Gowdy announced the committee would interview four more Obama Administration officials this week. They include an unidentified eyewitness to the 2012 attacks, an individual from the national security community who will testify behind closed doors.
This will make 79 interviews conducted by the committee, of which 62 witnesses had never before appeared before any of the other congressional panels investigating the attacks.
Gowdy now suggests the committee would aim to release its report and recommendations "before summer."
BUDGET:
Senate Majority Leader McConnell will speak at the House Republican Conference's weekly conference meeting on Tuesday to discuss the latest maneuverings on the Supreme Court and what is being billed as "other Senate priorities," which is code for "the budget."
He's going to have to make a hell of a pitch to get a budget passed, because on Thursday of last week, the Republican Study Committee, decided – by a greater than 2/3 majority – to take the position that "The House budget should cap discretionary spending at $1.04 trillion; an amount below the levels in the Bipartisan Budget Act of 2015, with offsetting savings achieved through reductions in
non-defense discretionary spending or through enacted mandatory spending reforms of sufficient magnitude."
RSC Chairman Bill Flores announced this in an email to RSC members, with a declaration that "we are keeping this confidential while we work with House Leadership and Budget Chairman Price to promote a conservative, Republican budget for House consideration."
Of course, that email leaked to the press immediately, so confidentiality is out the window.
The RSC has 175 members. For two-thirds of them to take that position means that well over 100 Members won't vote for a budget at the higher spending levels. And that means it will be nearly impossible to launch a successful appropriations process, something both Ryan and McConnell very much want to do. Without that appropriations process, Congress will likely end up funding the government in October – just weeks before the presidential election – by passing a Continuing Resolution or an Omnibus bill.
CLINTON EMAILS:
On Wednesday, Reuters reported that four sources familiar with U.S. intelligence agency reports say the U.S. spy agencies have told Congress that Hillary Clinton's homebrew server contained emails that should have been treated as "top secret" because they contained language that matched sections of some of the government's most highly classified documents.
Reuters continues: "The two reports are the first formal declarations by U.S. spy agencies detailing how they believe Clinton violated government rules when highly classified information in at least 22 email messages passed through her unsecured home server."
Under the law and government rules, U.S. officials and contractors are not allowed to transmit any classified information – not just complete documents, but ANY classified information – without using secure, government-controlled channels. That kind of information shouldn't even be sent through the government's own .gov email network.
SCOTUS:
A week and a half ago, Senate Majority Leader Mitch McConnell met privately with members of the House Freedom Caucus to tell them there is not, and I quote, "a snowball's chance in hell" that he'll back down from his vow a Supreme Court nomination before the election.
So far, at least, McConnell is acting like a man determined to stick to his guns. On Tuesday, he met with the 11 GOP members of the Senate Judiciary Committee and arranged for them to sign a letter vowing not to hold hearings on any Obama nominee. Then the entire GOP Conference met at lunch, and emerged afterward united in opposition, almost to a man.
On Wednesday of last week, word leaked that the White House was vetting Nevada's GOP Governor, Brian Sandoval, as a possible replacement for Justice Scalia. Sandoval is the kind of Republican Democrats love – very, very pro-choice, moderate on other issues, etc. They thought they had boxed in Republicans. But Sandoval announced the next day that he wanted his name withdrawn from consideration.