Tea Party Patriots Weekly Legislative Update for 9/28/14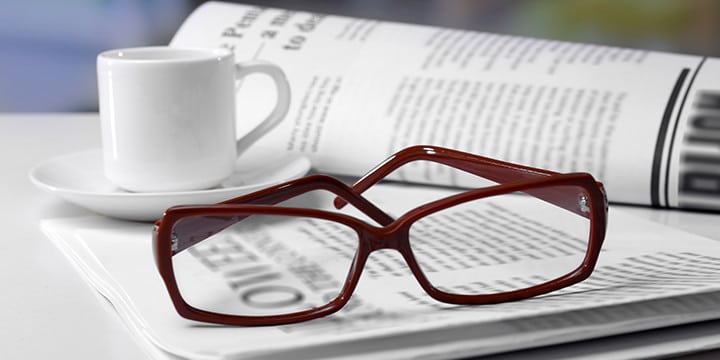 House/Senate Action: Week of 9/22/14-9/28/14
The House and Senate are both in recess, and have no plans to return to Washington until after the November elections.
TAXES:
On Monday evening, the Treasury Department issued new rules to discourage U.S.-based companies from moving their home offices overseas to reduce their tax bills to the U.S. Government. The revisions to five different sections of the tax code are meant to make it more difficult for U.S. companies to buy and merge with a foreign business, and then relocate their headquarters office overseas in what are known as "tax inversion" deals.
There is significant debate in the tax law community as to whether or not Treasury has the legal authority to do this by executive action. But this is the Obama Administration, so that debate is largely irrelevant, at least for now.
IRS TARGETING:
On Monday, Politico published a story based on an exclusive interview with former IRS official Lois Lerner in which she reasserted her innocence, said she "didn't do anything wrong," and was "never partisan." There's a very technical term in the journalism industry for this particular kind of piece – it's called a "sloppy wet kiss." If all you ever knew about Lois Lerner were what you read in this particular Politico piece, you'd think she was a wonderful human being, a lover of soft and cuddly animals – why, she traveled at her own expense to New Orleans after Katrina not to help rebuild lost homes or help suffering residents, but to track down lost dogs, for goodness' sake! – who's been effectively tarred and feathered for no good reason at all. She's the victim, you see. You'd expect her to be nominated for a Nobel Peace Prize, a MacArthur Foundation grant, and possibly canonization by the Catholic Church itself. Of course, the only award she deserves is an Academy Award for Best Actress, because this is most assuredly NOT the whole picture.
After reading the interview, Oversight and Government Reform Committee Chairman Darrell Issa had a simple question: How come she's happy to sit for hours with a Politico reporter, but she won't sit for questioning by a committee of the Congress that's got jurisdiction over her activities? Said Issa, "If Lerner had nothing to hide and did nothing wrong in the IRS targeting scandal, she would have chosen to answer basic questions about her conduct instead of obstructing Congress' investigation. Her decision to make unsubstantiated claims to a media outlet while claiming Fifth Amendment protections from answering Congress' questions is telling."
OBAMACARE:
An analysis by Bloomberg Government reveals that nearly five years after its passage, ObamaCare and a companion electronic health records program have run a startup tab of more than $73 billion, which turns out be far greater than anything previously publicly discussed, and far greater than what CBO originally estimated. Buried inside that $73 billion figure is a $2.1 billion estimate for the cost of the broken Healthcare.gov website – more than twice what the Administration has acknowledged.
On Monday, the Government Accountability Office released a report showing that the Obama Administration has spent $3.7 billion during FY2014 on implementing the ObamaCare exchanges. That report also advised the Center for Medicare and Medicaid Services to better track the law's financing – because the bureaucrats at the CMS Center for Consumer Information and Insurance Oversight, which works with state governments to implement ObamaCare, didn't keep track of the money it spent on polling, focus groups, advertising or public relations, staff salaries or travel. Consequently, the Administration has no idea which advertising campaigns worked, or in what states.
Said House Ways and Means Committee Chairman Dave Camp, who requested the audit, "After promising transparency and then ignoring repeated requests from Congress, we now find out that the Administration is not even keeping track of how many taxpayer dollars are going out the door. Worse yet, the Administration won't even account for how much it spent on public relations campaigns promoting their unpopular law."
Nevertheless, the advice to keep better track of spending was, not surprisingly, rejected by the Department of Health and Human Services, which seems to think its accounting systems are just fine, thank you.
IMMIGRATION:
We'll start with some good news on the immigration/amnesty front. Late last week, Mark Zuckerberg – the Facebook founder who for the last two years has been bankrolling a bipartisan public relations effort called "FWD.us" in an attempt to push through the kind of amnesty legislation that would expand the number of H-1B visas the high tech industry wants, so they can hire younger and cheaper programmers and software engineers from abroad – decided to fire the organization's chief for failure to achieve the organization's mission. Apparently, despite the fact that his policy goals put him squarely on the left, Zuckerberg retains at least some kind of right wing capitalist attitude, where failure to achieve the mission leads to termination. Perhaps there's hope for him yet.
From the "Even a Stopped Clock Is Right Twice a Day" file: On Monday, Republicans on the House Judiciary Committee wrote to President Obama demanding that he immediately reveal the immigration recommendations he's received from various Administration officials – including the Attorney General and the Secretary of Homeland Security, among others – that he will use to take executive action on immigration reform. It's a sly move by them, because one of two things is true: Either the President will accommodate their request, and the nation will learn before the November elections exactly what he's considering, or, more likely, the President will not reveal his plans, in which case Republican candidates all over the country can campaign against the President's "Secret Plan" for a massive amnesty by executive order.
On Wednesday, GOP Rep. Renee Ellmers announced that on Friday, Sep. 19, she had introduced H.R. 5673, the Accountability in Foreign Aid Act, which would use funds programmed for foreign aid instead to reimburse state and local governments for the costs of healthcare, law enforcement and education associated with illegal immigration. Under the legislation, the Treasury Secretary would be required to establish a program for reimbursing states for expenses related to the presence of illegal immigrants in their states – including anyone subject to the DACA program.
On Thursday, the Pentagon broke with a decades-old policy and announced it would allow illegal immigrants to serve in the military. The new rules will expand an existing program allowing military recruiters to target foreign nationals with high-demand skills, focusing on rare foreign language expertise (like Arabic, Chinese, Pashto or Persian) or specialized healthcare training. For the first time ever, the program – known as Military Accessions in the National Interest, or MAVNI – will be open to immigrants without proper paperwork if they came to the U.S. with their parents before they were 16 years old. They must be approved under the President's Deferred Action for Childhood Arrivals program. The program is capped at 1,500 recruits per year.
To put this in context, the military recruits an average of about 5,000 noncitizens each year. Until now, they were nearly all permanent U.S. residents, or green card holders. Beginning in 2006, the military began accepting some foreigners with nonpermanent visas, such as students or tourists, if they had the kind of special skills that are highly valued. But given that most of the estimated 2 million "Dreamers" are youngsters who came to the U.S. with their parents when they were very young, there's no telling how good their foreign language skills actually are, so this program is still recognized as a pilot program.
And just to top it off, on this morning's ABC "This Week," Speaker Boehner – apparently believing he hasn't already done enough to give conservative activists a reason to sit home and let the Senate stay in Democrat hands – told George Stephanopoulos that he could, and I quote, "absolutely" get Republicans in the House to vote for immigration reform. Said the Speaker, "We had a flood of children coming across the border, once again, proving that no good immigration bill can pass until we have real border security. Big things in Washington take bipartisan majorities. The issue of immigration, the only way to do it and, frankly, the right way to do it in a broad, bipartisan way … I said the day after the 2012 election it was time to do immigration reform. I meant it then and I mean it today."
So … there's that.
HOLDER RESIGNATION:
On Thursday, the fourth-longest-serving Attorney General in the history of the United States – and the first ever to be held in Contempt of Congress – announced his intention to resign his office.
Eric Holder will be remembered for many things. Among them: His dismissal of the prosecution of the New Black Panther Party voter intimidation case; his steadfast defense of the failed "Fast and Furious" gun-running program, which directly led to the death of U.S. Border Patrol agent Brian Terry, and hundreds of innocent Mexicans likely killed by the guns the Obama Administration put in the hands of Mexican drug cartels; his failure properly to investigate and prosecute the IRS targeting scandal, and his failure to appoint a Special Prosecutor to do so; and for helping form the legal basis of the President's executive amnesty programs for illegal immigrants.
Interestingly, it may in fact be a Tuesday ruling by the U.S. District Court for the District of Columbia in a FOIA case brought by Judicial Watch that led to Holder's announcement Thursday. In that Tuesday ruling, U.S. District Court Judge D. Bates ruled that the Department of Justice must produce by October 22 documents withheld by the DOJ from Congress in its investigation of the "Fast and Furious" scheme. Those documents, when produced, are likely to put Holder in a bad light – possibly even including proof that Holder lied under oath to Congress.
Of course, I failed to find any coverage of that news anywhere other than Breitbart's Big Government site. Most of the mainstream media concluded that Holder announced his resignation because he had the point of no return – if he didn't resign now, while there's still a Democrat-controlled Senate to confirm his successor – he'd be in a position where he'd be required by the politics of the situation to remain in his job through the end of the Obama Administration in January 2017.
Senate Republicans, of course, immediately "warned" the President not to try to jam a confirmation through a lame duck session. White House Press Secretary Josh Earnest responded by pointing to previous lame duck confirmations, including the confirmation of Defense Secretary Robert Gates, who was confirmed during the lame duck session immediately following the November 2006 elections, right before Republicans lost control of the Senate. Apparently, Earnest has never heard that two wrongs don't make a right.
SUGGESTED READING:
Forbes: Obama Administration Moves Against Tax Inversions
Forbes: Does Treasury Have the Legal Authority To Curb Tax Inversions?
Politico: Lois Lerner Breaks Silence
Politico: Lois Lerner Breaks Silence In IRS Scandal
Breitbart: Politico Says Lois Lerner Is Real Victim Of IRS Scandal
Breitbart: Issa Calls On Lois Lerner To Testify Before Congress Under Oath
Politico: Republicans Fume Over Lerner Interview
Politico: Timeline Of IRS Scandal
Daily Signal: Why Americans Should Be Concerned About the IRS and Political Bias
Bloomberg: HealthCare Costs Exceed $73 Billion And Continue To Rise
Politico: GAO Urges Better Tracking of Healthcare Financing
WE: Insurance Brokers Say They're Worse Off Due To Obamacare
Politico: GOP Urges Better HealthCare
DC: GAO Reports Feds Spent Billions On HealthCare But Aren't Sure Where It Went
Breitbart: Report: Busted ObamaCare Website Cost $2.1 Billion — Twice What the White House Claimed
RC: Feds Continue To Cite Healthcare.gov Security Concerns
Breitbart: President of Zuckerberg's Pro-Amnesty Group Resigns After Failure To Get Amnesty Laws
USA Today: US Military Wants To Allow Undocumented Immigrants To Serve
Breitbart: Obama Enacts Executive Action To Allow some Dreamers To Serve in Military
Politico: GOP Lawmakers Demand Obama Release Immigration Recommendations
Hill: Supporters Say Immigration Law Could Pass With GOP Senate
Breitbart: Congresswoman Introduces Bill To Reimburse States for Illegal Immigrant Expenses
Ellmers: Introduces The Accountability in Foreign Aid Act
Breitbart: John Boehner: I Can Absolutely Make Republicans Pass Immigration Reform
WE: Holder Resigns: Obama Loses His Civil Rights Warrior and Body Shield
Breitbart: Judicial Watch: Holder Went Down as We Forced DOJ's Hand on Fast and Furious in Court
JW: Federal Court Denies DOJ Motion for Delay, Orders Release of Fast and Furious Documents to Judicial Watch by October 22
Hill: GOP Warns Obama Not To Replace Holder During Lame Duck Session
WaPo: Could John Boehner Lose Race For Speaker?
WaPo: One Year After Shutdown Republicans Rally Around Boehner
Hill: Conservatives Plot To Oust The Speaker