Tea Party Patriots Weekly Legislative Update for 8/17/14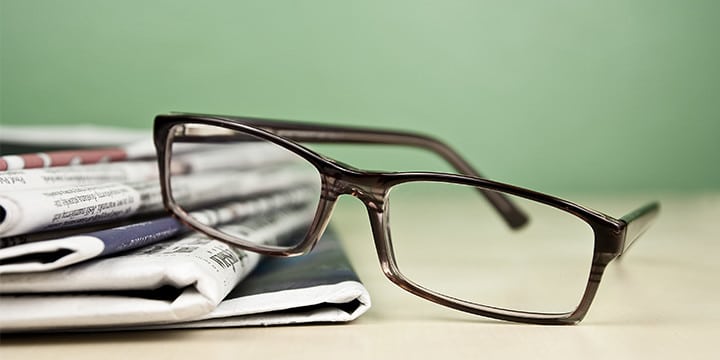 House/Senate Action: Week of 8/4/14-8/17/14
The House and Senate are both in recess and will not return until Monday, September 8.
SEPTEMBER HOUSE AGENDA:
When the House returns, it will have ten legislative days left before the end of the Fiscal Year. During those ten days, there will be at least four items the House will vote on:
A Continuing Resolution to fund the government beginning October 1. No final word yet on funding levels or duration.
A consolidated jobs package, where the House takes the 40 bills it has already passed regarding job creation, tax reduction, and regulatory rollback and rolls them into one bill. It will pass the House, but likely will die in the Senate, where Harry Reid will ignore it.
An energy bill that will open up federal lands, support the Keystone XL pipeline, and block environmental regulations that are killing American-made energy.
An ObamaCare bill of some kind. The Energy & Commerce Committee has reported H.R. 3522, the "Employee Health Care Protection Act of 2013," a bill to allow those who purchase health care on the group market to keep the plans they had. Beyond H.R. 3522, other possibilities could be a bill to abolish the Risk Corridors (read: insurance company taxpayer bailouts), or a GOP alternative to ObamaCare. Nothing has yet been decided on which of the various bills will come to the floor.
EXPORT-IMPORT BANK
A fifth item the House will possibly vote on at some point is the reauthorization of the Export-Import Bank. Note I say "possibly" because even though the Ex-Im Bank's authorization expires at the end of September, the House GOP Leadership has not yet formally announced it will be brought up. It COULD be allowed to die without a vote – which, frankly speaking, is about the best outcome we can hope for, and it's what we're actually working toward.
Remember, both the new Majority Leader and the new Majority Whip are publicly on record against reauthorizing the Ex-Im Bank, and so is the Chairman of the House Financial Services Committee. The Speaker hasn't taken a position, but his buddies at the U.S. Chamber of Commerce really, really want this, so he's an open question, at best.
And just to prepare you for this upcoming legislative fight, I've got something for your Summer Break reading: A new study by the Mercatus Center at George Mason University shows that almost 44 percent of all the disbursements issued by the Ex-Im Bank over the last seven years have flowed to one state – Washington state (also known as the Home of Boeing). Two other states – California and Texas – received 8.8 percent and 10.5 percent of the disbursements. So if you live in one of those three states, you're getting a lot of Ex-Im love.
On the other hand, an astonishing 42 states received less than 2 percent of Ex-Im's disbursements over that time frame, and of those, 35 received less than 1 percent. No Ex-Im love there.
Mercatus extracted data from FY 2007 to FY 2014 for all Ex-Im Bank disbursements for each state along with the proportion of small business transactions reported by the bank. They then summed the total for all states and determined each state's share of total Ex-Im disbursements. The first map displays this proportion for each state on a map of America. Each state is shaded according to the proportion of Ex-Im disbursements that it received.
Of course, there's another way of looking at Ex-Im activity – you can look at it as a percentage of a given state's exports. So let's look at the second map, and we'll see that … oh, damn, there's Washington state again, where Ex-Im disbursements represent almost 23 percent of the state's exports. No other state had more than 4 percent of its exports backed by Ex-Im. In fact, only eight states had more than 2 percent of their exports backed by Ex-Im.
So, here's the thing: If you live in Washington, it makes sense to love, love, LOVE the Ex-Im Bank. You're getting a TON of benefits, courtesy of all the taxpayers in the other 49 states, and the District of Columbia, and the territories. But if you live in any one of the OTHER 49 states, or the District of Columbia, or one of the territories, there's no reason at ALL for you to like this federally backed agency.
The Ex-Im Bank yields negligible benefits for the vast majority of exports. But it generates concentrated benefits, even as its costs – and risks – are spread over a much larger area. It's crony capitalism at its worst. And we need to defeat it if and when it comes up for reauthorization in a few weeks.
IMMIGRATION:
Last Sunday's Washington Post had a remarkable long-form article about the struggles faced by one Texas Deputy Sheriff who has the unenviable task of patrolling a thousand square miles of Texas countryside by himself. Brooks County, Texas, is not where you want to be in August, says the Washington Post – but nevertheless, that's where Jenny Beth and Darcy traveled earlier this week, when they went on a ride-along with Deputy Sheriff Elias Pompa. I've put that article in the Suggested Reading, and I … suggest you read it.
OBAMACARE:
The Centers for Medicare & Medicaid Services sent letters last week to 310,000 people whose citizenship or immigration status is in question, telling them they must send documentation by September 5 or they will lose their coverage at the end of the month. These 310,000 people are a large part of the almost 1 million people with immigration or citizenship "data matching" errors that CMS has been working to resolve since May.
Remember, President Obama pledged that ObamaCare benefits would not apply to illegal immigrants – a promise that incited U.S. Rep. Joe Wilson's famous "You lie!" interruption at the State of the Union Address a few years ago – but the exchanges have been struggling to ensure that the pledge is kept.
Enter California Endowment – a nonprofit with links to Wellpoint Health Benefits, one of the largest health insurers in California – which has another approach. Rather than ensure that illegal immigrants don't receive ObamaCare benefits, as the law declares, they've just launched a campaign to extend ObamaCare benefits to as many as 1.4 million illegal immigrants in California.
The most significant news of the week on the ObamaCare front, however, is the release of a new plan by Avik Roy of the Manhattan Institute, who also blogs for Forbes online. Avik is a thoughtful and respected conservative who's had an ongoing fight inside the community of free market health analysts for the last year and half now. He takes the position that because we lost the 2012 presidential and Senate elections – and with them the opportunity to repeal ObamaCare before its major provisions had been enacted, and health care benefits began flowing to millions of people – the GOP lost its opportunity to repeal ObamaCare outright, and should instead begin planning for a transition to a post-ObamaCare world where ObamaCare is not repealed, but is instead transformed into an actual market-oriented system.
The beauty of his plan is that it works whether you repeal ObamaCare outright or don't. So there's no need to have an argument about first steps, because it works either way.
This 68-page proposal can be found in the Suggested Reading, along with a few other analyses of his plan.
He had five goals when he sat down to write the plan:
1)    Reduce the deficit without raising taxes
2)    Expand coverage meaningfully above ACA levels
3)    Repeal the individual mandate
4)    Reduce the cost of private health insurance
5)    Improve health outcomes for the poor
Based on his modeling, the plan, over a thirty-year period, would reduce federal spending by $10.5 trillion and federal revenue by $2.5 trillion, for a net deficit reduction of $8 trillion. He projects that it will expand coverage by more than 12 million individuals over its first decade, despite the fact that it repeals the individual mandate. It would reduce the cost of private-sector insurance policies by 17 percent for single policies and 4 percent for family policies.
But the most dramatic improvement, he estimates, is in the Medicaid population. A group that today receives substandard care and substandard access to care will see a dramatic increase in provider access and health outcomes, according to the indices he's using to measure.
Avik's plan is a substantial addition to the debate, and will contribute to the development of the GOP plan that will surely be offered by whomever is the 2016 GOP presidential nominee – and that means that all the party's candidates, from the top of the ticket to the bottom, will be required to take a position on it one way or the other.
POT POURI:
I've added a second substantial reader – Rand Paul's Time magazine piece on the growing militarization of our municipal police forces. I found it to be thoughtful and provocative, and I think you will, too.
SUGGESTED READING:
WE: What's Wrong With The Export-Import Bank
StLPD: New Study Shows State-by-State Impact of Ex-Im Bank
Mercatus: Ex-Im Funds Flow to Few States, but All Bear the Risks  
Fox News: Federal Judge Orders IRS To Provide More Details On Lerner Computer Crash
DC: Judge Demands Answers After IRS Contradicts Sworn Testimony On Lerner's Hard Drive 
Politico: GOP, DOJ Duel On Migrants Legal Aid
WT: DHS Broke Law In Releasing Criminal Aliens
NJ: The Court, Not Congress Is Obama's Biggest Obstacle
Politico: GOP Launches 2014 Border War
Politico: Immigration Status May Cause Loss Of Obamacare
NYT: Over 300,000 Must Prove Eligibility Or Lose Health Care
Breitbart: Obamacare Enrollments Tank
Politico: Obamacare Solving A 2014 Problem Causes A 2015 Premium Increase
NRO: Healthcare Official Requests Email Be Deleted     
Hill: GOP Says Obama Health Official Instructed Staff To Delete Email
Forbes: Transcending Obamacare, Introduction To Patient Centered Consumer Driven Health Reform
Manhattan Institute: Transcending Obamacare, A Patient Centered Plan
DC: Insurer Linked Group Now Pushing Obamacare For Illegal Immigrants
RC: McCarthy Sets Up Votes On Key Bills Ahead Of Midterm Elections
Time: Rand Paul: We Must Demilitarize The Police