Tea Party Patriots Weekly Legislative Update for 11/30/14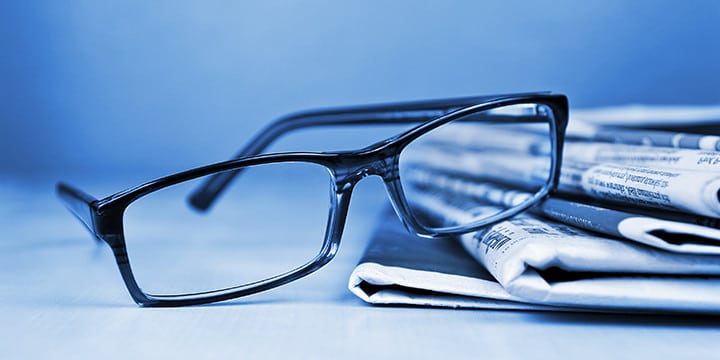 LAME DUCK CALENDAR:
Congress comes back to town this week. The House arrives tomorrow, and will be in session through Thursday afternoon of this week, then return next Tuesday, Dec. 9, with plans to go home no later than Friday afternoon, Dec. 5.
The Senate will return tomorrow, with first votes on nominations coming at 5:30 PM.
HOUSE FLOOR ACTION NEXT WEEK:
As usual, there will be a whole slew of bills considered under the Suspension Calendar. In addition, the House could see floor action on the FY 2015 National Defense Authorization Act, a tax extenders bill, and, possibly, H.R. 647, the Achieving a Better Life Experience Act of 2013 (also known as the ABLE Act), which would amend the IRS Code to allow for the creation of tax-exempt accounts to help people with disabilities.
2015 CALENDARS:
The 114th Congress will come to order on Tuesday, January 6.
Incoming Senate Majority Leader Mitch McConnell released his calendar for the first session of the 114th Congress, and revealed that he plans to keep the Senate in session a lot more than we've seen in recent years – the Senate will work more weeks, and longer weeks. No more Fridays off. And, interestingly, the August recess in 2015 will NOT begin on August 3, but on August 10, meaning the Senate's summer break will only be four weeks long next year, rather than five weeks.
One note – this is not a Senate schedule conducive to a GOP Senator running for President. At last count, we've got at least four GOP Senators thinking seriously about running for President – Ted Cruz, Rand Paul, Marco Rubio, and Rob Portman. Mitch McConnell may say he's all in for Rand Paul, but he didn't do him any favors with this schedule, which is going to make weekend travel to early primary and caucus states difficult.
The House, on the other hand, will be in session only 132 days next year, without a single five-day work week, so Members can be back home for what are called "district work weeks." The good news is, that should leave them plenty of time to meet with their constituents.
LEADERSHIP ELECTIONS:
No surprises on either side of the Capitol Dome. In both House and Senate, members of the Republican Conferences reelected their current leadership teams in no-drama elections. Greg Walden will remain as chairman of the NRCC, and Roger Wicker of MS was chosen to head the NRSC in the 2016 cycle.
In the contest for Chairman of the House Republican Study Committee, Texas Rep. Bill Flores – elected for the first time in 2010 – defeated Mick Mulvaney of SC and Louis Gohmert of TX on the second ballot. Flores denies that he's a shill for the Leadership, but it's clear that the future of the RSC is at least somewhat in doubt – by the time the new Congress is inaugurated, the RSC membership is going to be close to 200 Representatives, and that's simply too large an organization to act as the vanguard of the Conservative Movement inside the House GOP Conference. So look for another, smaller organization of Members to take the lead in setting the policy direction for House conservatives.
And remember, on the Senate side, we've already been given a huge gift – our good friend Mike Lee of UT has been elected Chairman of the Senate Steering Committee for the 114th Congress.
HOUSE COMMITTEE CHAIRS:
Term limits on committee chairmen have kicked in, and forced many chairmen to give up their gavels for the 114th Congress. Dave Camp at Ways and Means didn't just give up his gavel, he gave up his seat – what's there to do for a former Ways and Means Committee Chairman? Go back to being a back-bencher? Hardly. And Darrell Issa had to give up the gavel at Oversight and Government Reform.
Selections of new committee chairmen are made by the House Steering Committee, which meets to make its choices, and then those choices are offered to the full House GOP Conference for ratification. The Speaker gets five votes on that committee, and most of the members are deliberately chosen because they are his allies, so he has a lot to say about who gets what committee chairmanship.
Paul Ryan of WI leaves the Budget Committee Chairmanship to take over Ways and Means. That creates an opening at Budget, so Tom Price of GA gets a bump up and will take over that committee.
Meanwhile, Jason Chaffetz of UT will take over the Oversight and Government Reform gavel from Issa, Mac Thornberry of TX takes over Armed Services from Buck McKeon, and Devin Nunes of CA takes over Intelligence from Mike Rogers of MI.
In case you're keeping score, of the 21 committee chairmen in the House, no fewer than six are from Texas. That's the most committee chairs Texas has ever had in one Congress, and that's no surprise – there are 25 GOP Members of Congress from Texas, and it's the largest delegation of GOP Members in the House. If you add to that the fact that John Cornyn, the senior Senator from Texas, is the number two guy in the Senate GOP hierarchy, you'd be forgiven for thinking it was the 1950s, with Lyndon Johnson running the Senate and Sam Rayburn running the House.
CBO DIRECTOR:
The four-year term of Doug Elmendorf, the current director of the Congressional Budget Office, expires on January 3. With Republicans in control of both chambers of Congress for the first time in eight years, that means the chairs of the House and Senate Budget Committees and the House and Senate GOP Leadership will make the selection. It's possible that Elmendorf could be reappointed, but that would be rare – of the eight CBO Directors since the position was established by law in 1975, only two others have been reappointed.
The position is important, for obvious reasons. CBO "scores" major legislation before it gets to committee consideration – and those "scores," or projections, often become crucial to determining passage. For instance, CBO scored ObamaCare as a net deficit-reducer, because its analysis of the ten-year timeline of revenue in and spending out said the law would bring in more with new taxes than it would cost in expenditures. The difference could be applied to reducing the deficit. Of course, we knew at the time that the ObamaCare score was pure unadulterated BS, because the Democrats deliberately wrote the law to allow the tax increases to go into effect immediately, while postponing the big-ticket spending items for the first four years of the law. It's no surprise that when you tax for ten years but only spend for six years, you'll end up with more taxes in than spending out, and, voila! You get scored as a net deficit-reducer. Of course, as we've begun to move through the implementation timeline, and the spending has ramped up, it turns out that ObamaCare is now scored as a net deficit-buster – it costs far more than it's bringing in with its 20 new or higher taxes.
Another note – one of the things you'll be hearing about in the coming weeks, as the relevant committee chairmen and leaders discuss their choice, is whether or not the CBO and the Joint Committee on Taxation (JCT) will change their econometric models to better reflect the reality of economic action. The debate is between "static" and "dynamic" scoring – in "static" scoring, for example, cutting tax rates by 10 percent yields a 10 percent loss of revenue, while in "dynamic" scoring, a 10 percent cut in tax rates might actually yield an INCREASE in revenue, because people respond to the cut in their marginal rate by changing their investment decisions or by working harder, or longer, or smarter. That's what we saw with JFK's tax cuts in the 1960s, and Ronald Reagan's tax cuts in the 1980s, and even George W. Bush's tax cuts in the early 2000s – lower rates CAN yield higher revenues. Back in the spring, the House passed a bill to change the way the two organizations score various proposals, but the Senate never took up the bill; that may well change in a few months, when both houses are controlled by the GOP. So keep your eye on this aspect of the discussion.
Several candidates for CBO Director have been floated, including: Donald Marron, who directs economic policy studies at the Urban Institute and who served as Acting CBO Director the last time the GOP held both houses, in 2006; Greg Mankiw, a Harvard economist who's very well thought of in free market circles; Bill Beach, chief economist for Senate Budget Committee Republicans; Jim Capretta, a health policy expert associated with both the Ethics and Public Policy Center and AEI; and Bill Hoagland, senior VP at the Bipartisan Policy Center, who previously worked as a top Budget aide to Bill Frist when he was Majority Leader and Pete Domenici when he was Chairman of the Senate Budget Committee.
Interestingly, incoming House Budget Committee Chairman Tom Price was quoted a week ago saying he thought Doug Elmendorf was doing "a fine job."
IRS SCANDAL:
Last Friday, the Senate Finance Committee announced that the IRS's Inspector General had recently told the committee that it may have been able to recover some of Lois Lerner's missing emails. According to the committee, the IG said it had found "forensic data" that the IRS had reported missing, and its investigators were trying to get the data into a readable format, to see what they had found. It will likely require several more weeks of work before we know what they've got. According to at least one staffer, the treasure trove could include as many as 30,000 of the missing emails.
Meanwhile, a new lawsuit by Cause of Action against the Treasury Department reveals that as many as 2,500 potentially confidential private taxpayer documents may have been given by the IRS to the White House to review in violation of the law.
EPA REGULATION:
On Wednesday, the Obama Administration proposed a draft air pollution rule that business groups are charging could be the costliest regulation of all time. The new draft would lower the amount of ground-level ozone pollution that's considered healthy to breathe, which in turn could lead to costly new requirements for air pollution permits all over the country. A July study released by the National Association of Manufacturers suggested that an especially strict reading of the rule could destroy $3.4 trillion in economic output and cost 2.9 million jobs over the next 25 years.
South Dakota GOP Sen. John Thune has already introduced legislation that would force the EPA to postpone the action. His bill would stop EPA from lowering the ozone pollution standards until 85 percent of the counties that already don't meet the current limit are able to comply.
FYI, the existing ozone standard of 75 parts per billion, was set by George W. Bush's Administration in 2008. The draft EPA rule would lower that standard to 65-70 parts per billion – significantly lower than the current standard, but not as low as the 60 parts per billion standard that most environmentalists want.
HOUSE LAWSUIT:
Last Friday morning, the House formally filed suit against President Obama for executive overreach. Liberal George Washington University law professor Jonathan Turley – who's been warning for years of the President's constitutional encroachments – signed on early last week to handle the lawsuit. Apparently, the law faculty at George Washington University School of Law is less of a problem to deal with than one's own partners in a private law firm.
The lawsuit was filed against the Secretaries of the Treasury and Health and Human Services, and focuses on two critical aspects of the Administration's implementation of the law: First, Republicans claim that the President's action unlawfully postpones requirements that large companies offer health coverage to full-time employees or pay penalties; second, that ObamaCare will allow for the unlawful distribution of an estimated $175 billion to insurance companies over the next 10 years, which was not approved by Congress. This second provision is fully detailed in the New York Times piece I've included in the Suggested Reading.
OBAMACARE:
It's been a terrible, horrible, no good, very bad month for ObamaCare. Let's review, shall we?
First, the Supreme Court announced it would hear arguments in the King v. Burwell case, which goes to the legality of subsidies paid and individual mandate taxes levied in states that chose not to set p their own healthcare exchanges – the very core of the law.
Then Jonathan Gruber became an overnight sensation. Like most so-called overnight sensations, he'd actually been toiling away for years, apparently telling anyone who would listen just how stupid the American people are, just how duplicitous were Democratic Party leaders when they were ramming ObamaCare down our throats, just how very clever he was to have pulled this off.
Then we found out that the Administration's claim of 7.3 million first-year ObamaCare enrollments was inflated by 400,000 people who actually signed up for DENTAL PLANS but were counted as having signed up for ObamaCare. Why does this make a difference? Because after the disastrous rollout of the original Healthcare.gov web site, the Administration ratcheted down its projections of first-year enrollment – to 7 million. Without those 400,000 dental plan signups being counted as ObamaCare signups, they'd be down to 6.9 million signups, and that would mean they missed even their downward-revised goal. Ouch.
But it turns out that wasn't the only reason the Obama Administration needed to juice the numbers. As they looked forward to 2015, the second full year of ObamaCare implementation, CMS downgraded their projections for second-year enrollments from the 13 million originally projected by CBO to fewer than 10 million people.
On December 9, both Gruber and Center for Medicare and Medicaid Services chief Marilynn Tavenner are scheduled to testify before Darrell Issa's Oversight and Government Reform Committee. You'll want to get out the popcorn and root beer for that one, it's gonna be good.
Then the Gallup Organization released a survey that showed for the third straight year that a majority of Americans agree that it is NOT the federal government's responsibility to ensure that all Americans have healthcare coverage – a reversal of the position taken by a majority of Americans BEFORE Barack Obama became President. At its high water mark, in 2006, by a margin of 69-28 percent, a majority of our nation's citizenry believed it WAS the responsibility of the Feds to ensure quality healthcare coverage for all; after six years of an Obama Administration focused on healthcare, those numbers have now flipped, with a 52-45 percent majority now saying it is NOT the Feds' responsibility. That's a 48-point shift in public opinion over the last eight years, and that's something you don't see very often.
Then Chuck Schumer, the third-ranking Senate Democrat, gave a speech, in public, wherein he channeled Rush Limbaugh circa February of 2010, bemoaning the bumbling strategic decision made by OTHER, more senior Democrats in Washington, when they – not he, mind you, but THEY – decided to push healthcare reform over all the other possible issues they could have chosen to push in the first 18 months of Barack Obama's presidency. It sapped the life out of the party, took way too long to get through the legislative process, required the expenditure of way too much in resources, reinforced partisan divisions at just the time the new President had a chance to be above partisanship, raised the temperature of the planet by at least three degrees Celsius, caused the rise of Justin Bieber, and led to the spread of shingles, if Sen. Schumer is to be believed.
AMNESTY:
A week ago Thursday, President Obama announced his executive action on illegal immigrants. Despite having said, in public, no fewer than 22 times previously that he did not, as President, have the authority to rewrite immigration law by himself, that's essentially what he did in announcing that he would shield up to 4.9 million illegal immigrants from deportation in what he described as a broad exercise of prosecutorial discretion.
An estimated 4 million of them would qualify for this relief from deportation based on having children who are either citizens or legal residents, or because of the length of time they have been in the country – the discretion in this case is limited to those who have been here for at least five years.
In addition to being shielded from deportation, these illegal immigrants could apply for work permits and government identity cards. They could eventually receive Social Security and Medicare benefits, if they've paid into the system for the requisite number of years, but they would NOT be eligible for ObamaCare benefits – which, ironically, would make them even more attractive as potential employees to many small businesses, because hiring them just became $3,000 more attractive. (Since they are not eligible to receive ObamaCare benefits, they would not be counted against an employer's work force count for the Employer Mandate – and that makes them more attractive to companies that are right on the 50-employee threshold.)
Near as I can tell, the House and Senate GOP Leadership are no closer to figuring out how to respond to this today than they were a week ago. A crucial meeting of the House GOP Conference has been set for Tuesday morning, at which the full Conference will discuss various proposals.
Not surprisingly, just hours before the President gave his speech, KY Rep. Hal Rogers – Chairman of the House Appropriations Committee – issued a statement saying that because the central government office responsible for implementing the executive action, the Citizenship and Immigration Services office of DHS, is self-funded by the fees it collects from applicants for work permits, there would be no way to defund the executive action. Of course, that's not true, as a Congressional Research Service report cleverly requested by AL Sen. Jeff Sessions pointed out – the Constitution is very clear on this, saying in Article I, Sec. 9, that "No money shall be drawn from the Treasury, but in consequence of appropriation made by law." It makes no difference whether an office is funded by fees it collects from applicants, or from the General Treasury – NONE of that money can be spent without an appropriation from Congress.
(In fact, that's the second article in the House's lawsuit against the Obama Administration for its actions implementing ObamaCare – that the Administration has unlawfully been spending money that was not appropriated by Congress.)
Interestingly, Breitbart published a piece in the wake of the Rogers statement revealing that one of Hal Rogers biggest constituents – and major campaign donors – is General Dynamics, which operates a plant in his district which – I'm not making this up – is bidding right now for a contract to print as many as 34 million government identity documents and work permits. I leave it to you to determine whether or not this had anything to do with Rogers' statement. You might think that; I could not possibly comment.
Not surprisingly, there was much wailing and gnashing of teeth on the right, and even in the center, over the President's actions. And even the left-wing writers and cast of Saturday Night Live couldn't help but get into the act. Check out the link in the Suggested Reading if you haven't yet seen their send-up of the President's actions, courtesy of Schoolhouse Rock.
Rep. Tom Price, the incoming House Budget Committee Chairman, is floating the idea of a "CROmnibus" – that is, a two-headed bill, half CR, half Omnibus. Price suggests moving a bill that would contain 11 of the regular appropriations bills as a full-year funding mechanism (the Omnibus half), and a short-term CR for the one remaining department of government not funded by the first half of the bill – to wit, the Department of Homeland Security, wherein the Office of Citizenship and Immigration Services resides. That way, in Price's mind, there's no threat of a government shutdown, because we haven't actually defunded anything; we've just set a short leash on the implementation of the executive action, and we can come back in a few months – when we control both House and Senate – and revisit the issue.
Is it a good starting point for a negotiation with the President, who has vowed to veto any legislation attempting to undo his executive action? No, it's not. But it might be a decent ENDING point for a negotiation.
The problem, of course, is that in order to get to Price's position as the ending point of the negotiation, you've got to start out with a stronger position – say, no funding at all for this usurpation of congressional authority. That will go absolutely nowhere in the Lame Duck session, because Harry Reid won't even bring it to the floor of the Senate. So what's the GOP Leadership to do?
That's what will be decided largely based on what happens at Tuesday morning's House GOP Conference meeting. So we've got a simple mission for the next 36 hours or so – call your Member of Congress, and any other you have influence with, with one, simple message – no funds for this executive action. Whether it's a CR or an Omnibus, there should be no funding for this monstrosity.
SUGGESTED READING:
RC: Senate's 2015 Calendar Features Longer Weeks, Fewer Breaks
RC: Next Congress Has a Schedule: McCarthy Releases 2015 House Calendar
Reason: Incoming House Chairmen
WaPo: In Chairman Fight, Jeff Sessions Is Battling His Perception on Immigration Debate
RC: GOP Mulls Next Budget Director
RS: Dump Gruber Ally, Doug Elmendorf, as CBO Director
LAT: GOP Congressional Majority Likely To Change Way It Crunches Numbers
Politico: Jason Chaffetz Gets Oversight Gavel
RC: New RSC Chairman Flores: 'I'm No Shill for Leadership'
WT: Investigators May Have Found Some Missing Lois Lerner Emails
WE: 30,000 Missing Emails from IRS' Lerner Recovered
WaPo: Inspector General Finds Up To 30,000 Lois Lerner Emails
WT: IRS Accused of Sharing 2,500 Private Taxpayer Documents with White House
WE: Revealed: 2,500 New Documents in IRS/WH Harassment Cases
WE: Treasury Inspector General Finds 2500 Documents Potentially Showing IRS Sharing Taxpayer Data With White House
Politico: EPA To Change Ozone Standard
Politico: 'The Most Expensive Regulation Ever'
CR: Playing Games with National Security
WSJ: House Republicans Hire Jonathan Turley To Pursue Obama Lawsuit
NYDN: House Republicans File ObamaCare Lawsuit
NYT: Suit on Health Law Puts Focus on Funding Powers
The Actual Lawsuit Filed Against the Obama Administration
WS: Lessons from the 1995 Strategy
Hill: "Stupidity" Consultant Agrees To Testify
Politico: Gruber To Testify On ObamaCare Before Congress
NO: NC Cancels Contract with Federal Healthcare Official Gruber over 'Stupidity of Voters' Comment
NJ: How the Supreme Court Can Kill ObamaCare Without Overturning It
Gallup: Majority Say Not Gov't Duty To Provide Healthcare for All
WE: Bad News Continues To Roll In For ObamaCare Nightmare
NJ: Chuck Schumer Says Passing ObamaCare In 2010 Was A Mistake
NYT: For Obama, Executive Order on Immigration Would Be a Turnabout
Breitbart: Obama Flashback: 'Not the Case' That I Can Suspend Deportations Unilaterally
Breitbart: Boehner's Office Lists 22 Times Obama Argued Against Executive Amnesty
WH: Remarks by the President to the Nation on Immigration
NYT: Obama, Daring Congress, Acts To Overhaul Immigration
WE: What's in Obama's Immigration Plan
WaPo: Under Obama's Immigration Action, Many Of Those Protected From Deportation Will Also Be Eligible For Social Security, Medicare And Other Benefits
Forbes: Like Senate Bill, No ObamaCare in President's Immigration Order
Forbes: 'Fair Share?' The Typical Beneficiary of Obama's Illegal Immigration Plan Will Pay No Net Income Taxes
Politico: Immigration by the Numbers
Washington Times: ObamaCare Offers Employers $3,000 Incentive To Hire Illegals Over Native-Born Workers
YouTube: SNL Cold Open Obama Immigration Action Parody
RAGA: Republican AGs React to President Obama's Remarks
Hill: Seven Conservative House Members Urge GOP Leaders To Sue Obama
Hill: Conservatives: Let's Sue Obama over Immigration
NYT: Obama Immigration Action Reinvigorates Tea Party
WE: Obama Changes Tune On Immigration: "Yes, I Changed The Law"
DC: Report: No ObamaCare for Illegal Immigrants Under Obama's Amnesty
CNS News: Immigrants Are Social Security Eligible Under Obama Plan
WE: Fight Brewing Over Social Security Benefits for Illegal Immigrants
DC: Obama's Amnesty And ObamaCare Will Make Illegals $3,000 Cheaper To Hire
Politico: Costs Of Immigration
Politico: How Immigration Killed the Tax Deal
CBS News: Where Will Obama Immigration Plan Have The Biggest Impact?
Politico: White House Prepares To Defend Immigration Action
NRO: President Is Misleading Country With Amnesty Order
Politico: House GOP Could Respond To Immigration Next Week
DC: GOP Pushes Leadership To Block Obama Amnesty
Hill: House GOP Panel: Defunding Immigration Order 'Impossible'
Breitbart: Exclusive: GOP Rep. Hal Rogers' Campaign Donor Stands To Profit from Executive Amnesty
Breitbart: Exclusive Congressional Research Service Says Congress Has Power To Block Funding For Obama's Executive Amnesty
DM: Congress CAN Pull Financial Rug from Under Obama's Immigration Amnesty: Republicans Given Boost by Non-Partisan Body in Row over Deportation Agency's Cash
IBD: Yes, Obama's Amnesty Can Be Defunded
Breitbart: Conservative Lawmakers Offer House Leadership Three Pronged Strategy To Combat Executive Action
TAS: Five Ways Congress Should Respond to Obama's Executive Amnesty
Breitbart: Separation of Powers Act Introduced To Strip Obama's Amnesty Funds
RC: Tom Price Pushes Plan To Separate Immigration Funding From Omnibus
RC: Pelosi Warns "Don't Count On Democrats" To Help Pass "Cromnibus" Spending Bill
NRO: Rescission? Really? How Absurd!
RC: Obama Would Veto Any Bill Undoing Immigration Executive Action