Tea Party Patriots Weekly Legislative Update for 04/20/15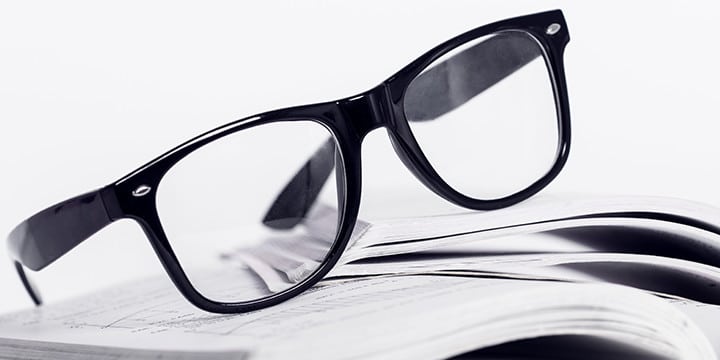 Tea Party Patriots Weekly Legislative Update for 04/20/15
Listen to the podcast here:
CALENDAR:
The House will return Tuesday, with no votes scheduled before 6:30 PM. It's a short week – there are no votes scheduled after 3 PM on Thursday.
The Senate will return tomorrow, with no votes scheduled before 5:30 PM. We anticipate they'll be in all week.
LAST WEEK ON THE HOUSE FLOOR:
Last week's "theme of the week" in the House was "Tax Freedom and Financial Independence." The House voted on a number of bills regarding various aspects of taxation, IRS targeting, and tax reform.
You'll recall I said last week that a bunch of these votes – 15 of them, in fact – were going to come up under Suspension of the Rules, so they'd need a 2/3 vote, rather than a simple majority of those voting, to pass. Not surprisingly, not all of them passed.
The bills that passed under Suspension of the Rules included:
R. 1259, Helping Expand Lending Practices in Rural Communities Act
R. 1265, Bureau Advisory Commission Transparency Act
R. 1480, SAFE Act Confidentiality and Privilege Enhancement Act
R. 1562, Contracting and Tax Accountability Act
But one failed under Suspension – H.R. 1563, the Federal Employee Tax Accountability Act, offered by House Oversight and Government Reform Chairman Jason Chaffetz. The bill would have amended the law to provide that individuals having seriously delinquent tax debts shall be ineligible for Federal employment. The bill failed on a vote of 266-160-5, with all but three Republicans – Barbara Comstock, David Jolly, and Tom Reed – voting in the affirmative.
In addition, by voice vote on Wednesday afternoon, the House passed seven bills aimed at reining in the IRS. They included:
R. 1104, the Fair Treatment for All Donations Act, which would protect major donors to organizations like ours by making clear that the gift tax does not apply to donations to entities organized under sections 501(C)(4), 501 (C)(5), or 501(C)(6) of the tax code. The IRS had threatened some time ago to apply the gift tax to donations to such organizations, which obviously would have had a chilling effect; this bill that just passed the House would prohibit the IRS from doing that.
R. 1058, Taxpayer Bill of Rights Act, which would codify as a core responsibility of the IRS the rights of U.S. taxpayers to quality service, privacy, to pay no more than the correct amount of tax, and to challenge the IRS's positions.
R. 1152, Prohibiting officers and employees of the Internal Revenue Service from using personal email accounts to conduct official business
R. 1026, Taxpayer Knowledge of IRS Investigations Act, which would end the misuse of the tax code that's allowed IRS employees to leak private tax information about donors to liberal news outlets and then hide behind the current law to prevent disclosure of their misdeeds.
R. 1295, the IRS Bureaucracy Reduction and Judicial Review Act, which would allow social welfare organizations to self-declare their own tax status, rather than having to wait years for the IRS to make a determination.
R. 1314, Providing for a right to an administrative appeal relating to adverse determinations of tax-exempt status of certain organizations
R. 709, Prevent Targeting at the IRS Act, which would ensure that any IRS employee found to have targeted individuals or groups based on their political views would be fired immediately.
Then the House moved to take up four other bills via regular order. All passed. They included:
R. 650, Preserving Access to Manufactured Housing Act
R. 685, Mortgage Choice Act
R. 622, State and Local Sales Tax Deduction Fairness Act
R. 1105, Death Tax Repeal Act
In addition, the Speaker formally appointed five loyalists to the Budget Conference: Budget Committee Chairman Tom Price, and Mario Diaz-Balart, Diane Black, Todd Rokita, and John Moolenar.
THIS WEEK ON THE HOUSE FLOOR:
The House will begin its work Tuesday with votes on four bills under Suspension of the Rules:
R. 471, Ensuring Patient Access and Effective Drug Enforcement Act
535, Energy Efficiency Improvement Act
Con.Res. 21, authorizing use of the Capitol Grounds for the Greater Washington Soap Box Derby
Con.Res. 25, authorizing use the Capitol Grounds for the National Peace Officers Memorial Service
Then the House is scheduled to take up H.R. 195, the Bureau of Consumer Financial Protection Advisory Boards Act.
On Wednesday and Thursday, the House will take up two bills – H.R. 1560, the Protecting Cyber Networks Act, and H.R. 1731, the National Cybersecurity Protection Advancement Act.
LAST WEEK ON THE SENATE FLOOR:
The Senate began the week by taking up a non-controversial judicial nominee – so non-controversial that he was confirmed by a vote of 95-0.
Then the Senate moved to take up and debate H.R. 2, the Medicare Access and CHIP Reauthorization Act – the "Doc Fix" Fix.
After debating and voting on a series of eight motions and amendments – including one offered by Mike Lee to strike the language exempting the bill from PAYGO budget rules (which failed by a vote of 42-58), and one offered by John Cornyn to repeal ObamaCare's individual mandate (which failed by a vote of 54-45) – the bill passed by a vote of 92-8. The eight champions who refused to vote to add another $140 billion to the deficit were:
Ted Cruz
Mike Lee
David Perdue
Marco Rubio
Ben Sasse
Tim Scott
Jeff Sessions
Richard Shelby
The Senate then moved to appoint Conferees to the Budget Conference. Majority Leader Mitch McConnell appointed the entire Senate Budget Committee to the Conference. Then the Senate spent the rest of the week debating and voting on various Motions To Instruct the Budget Conferees.
You'll note what did NOT take place on the Senate floor last week – no vote on the human trafficking bill, and, therefore, no confirmation vote on Loretta Lynch as the next Attorney General. Leader McConnell maintains his iron grip on the floor schedule, and has made clear he will not be moved off his determination to pass the human trafficking bill before allowing the Senate to take up the Lynch nomination; but Harry Reid knows a thing or two about the rules of the Senate, and last week he began approaching GOP Senators to let them know that if McConnell didn't bring up the Lynch nomination soon, he would find a way to use the rules to force consideration of her nomination.
He could do that very simply: If he were to be recognized on the floor under the correct circumstances, he could call a vote on turning to executive session – where the Senate deals with nominations – and put the 24 GOP Senators running for reelection in a bind. Now, there's no guarantee that using such a maneuver would result in Lynch's nomination coming up for a vote, but it could create the kind of havoc McConnell has been seeking to avoid.
THIS WEEK ON THE SENATE FLOOR:
The Senate will return to work at 2 PM tomorrow, with the first vote scheduled for 5:30 PM – it's a confirmation vote for a non-controversial judicial nominee in Texas.
Last week, I said there were five major items on the Senate agenda right now:
178, the human trafficking bill
The confirmation vote for Loretta Lynch to serve as Attorney General
R. 2, the "Doc Fix" fix
615, the Iran Nuclear Agreement Review Act, the Corker-Menendez bill that would mandate congressional review of any U.S.-Iran nuclear agreement
The Budget Conference
Last week, the Senate took care of precisely one of those agenda items – H.R. 2, the "Doc Fix" fix.
After moving the judicial confirmation on Monday, the Senate will likely take up S. 615, the Corker-Menendez Iran Nuclear Agreement Review Act that passed out of the Senate Foreign Relations Committee last week by a unanimous vote of 19-0.
If and when that bill passes – as it likely will, given that the White House has dropped its objections to it, and Senate Democrats were already on board – Sen. McConnell has made clear that he wants to go back to S. 178, the human trafficking bill. And then, and ONLY then, will he bring the Lynch nomination to the floor.
And give that the last thing Sen. McConnell did on the Senate floor last week was to welcome the introduction of the bipartisan Trade Promotion Authority bill – introduced by Republican Orrin Hatch and Democrat Ron Wyden, the Chairman and Ranking Member, respectively, of the Senate Finance Committee – it's a good bet McConnell intends to bring the fast-track TPA bill to the floor soon.
CLINTON EMAIL:
The New York Times reported on Tuesday that Hillary Clinton was directly asked by investigators for the House Oversight and Government Reform Committee more than two years ago whether she had used a private email account while serving as Secretary of State. Knowing that she would soon be leaving her position – the letter was sent in December 2012, shortly after President Obama's reelection, and she had already decided to resign her position in advance of his second term – she took the easy way out: She ignored the letter, and did not respond at all. Seven weeks after the letter was sent, she left her position.
EXECUTIVE AMNESTY/IMMIGRATION:
 The Social Security Administration revealed in a letter to Sens. Jeff Sessions and Ben Sasse that approximately 541,000 illegal immigrants granted amnesty under President Obama's Deferred Action for Childhood Arrivals program had received Social Security Numbers. The letter, signed by SSA Acting Commissioner Carolyn Colvin, also asserted that NO Social Security Numbers had been granted under the Administration's November 2014 expansion of DACA or the President's new program, Deferred Action for Parents of Americans and Lawful Permanent Residents. Why? Because Judge Andrew Hanen slapped a preliminary injunction in place against those actions.
More troubling, Judicial Watch revealed last Tuesday that ISIS is operating a camp just a few miles from El Paso, Texas, about eight miles from the U.S.-Mexico border. During the course of a joint operation two weeks ago, Mexican Army and federal authorities found documents in Arabic and Urdu, as well as maps of Fort Bliss.
EXPORT-IMPORT BANK:
On Thursday, Heritage Action issued a statement declaring that the House GOP Conference "is expected to hold a secret internal vote to determine the future of the Export-Import Bank, which is scheduled to expire in just 75 days." Speaker Boehner's official spokesman denied the report flat out.
Ways and Means Chairman Paul Ryan and Financial Services Chairman Jeb Hensarling remain opposed to reauthorizing the Ex-Im Bank. If Hensarling refuses to move a reauthorization bill through his committee, Boehner would have to find another way to get it to the floor of the House before its June 30 expiration date.
On the Senate side, Majority Leader McConnell said Thursday he would allow a reauthorization vote to occur in the Senate, despite his personal opposition to reauthorizing the Bank.
IRAN:
 As noted above, the Senate Foreign Relations Committee took up and passed S. 615, the Iran Nuclear Agreement Review Act, by a unanimous vote of 19-0. The mainstream media immediately labeled this a bipartisan win for Republican committee chairman Bob Corker of Tennessee, stroking him for finding a way to work with Democrats on the panel to put the President in a box and force him to back down off his veto threat.
But just what, exactly, did Corker win? He won agreement from the White House that the President would not veto a bill that allows Congress to review any nuclear deal with Iran, and which allows the President to veto any congressional decision, should Congress find the deal lacking – a veto which could then only be overridden by a 2/3 vote.
So let's review: Under the traditional (read: Constitutional) method for dealing with treaties, the Senate advises and consents to an agreement negotiated by the executive by a 2/3 vote in the affirmative. That means 67 Senators have to agree that it's a good deal before it gets ratified, which is another way of saying that if 34 Senators think the deal stinks, the treaty doesn't get ratified.
Under Sen. Corker's legislation, if a number of Senators think the deal is bad, they can disapprove the deal by a simple majority vote. But the President can veto that act of disapproval, and then the President's veto can only be overridden by a 2/3 vote – which means it would take 67 votes to reject the deal.
In other words, Sen. Corker's legislation stands the Constitution on its head. Rather than require 67 votes to RATIFY the agreement, it takes 67 votes to REJECT the agreement. President Obama was playing Br'er Rabbit last week, begging not to be thrown into THAT briar patch. No word on whether it him who was heard whistling "Zippity-Doo-Dah" in the White House last week.
TAXES/BUDGET/SPENDING:
The House and Senate Leadership have both appointed Conferees to the Budget Conference. It's going to  be an oddly-shaped table – there will be five negotiators on the House side, and 22 on the Senate side.
TRANSPACIFIC PARTNERSHIP/TPA:
Top Congressional leaders reached an agreement Thursday on legislation that would allow the President to negotiate a new trade treaty secure in the knowledge that Congress wouldn't be able to amend it to death. Senate Finance Chairman Orrin Hatch and Ranking Member Ron Wyden did the deal with House Ways and Means Chairman Paul Ryan. The President hailed the agreement.
The Senate Finance Committee will hold a hearing on Tuesday. The House Ways and Means Committee will hold a hearing on Wednesday.
As with most trade agreement deals, the legislation will create an odd bedfellows coalition – the Democratic President working with Republican congressional leaders to push the bill to passage. The Chamber of Commerce supports it, while Big Labor opposes it. I'd bet that a majority – but not all – of the House GOP Conference will vote in support, while a majority of the House Democratic Caucus – but not all – will vote in opposition. It will very likely pass the House when it comes to the floor, which will likely happen early in May.
The real test is going to be the Senate, where Elizabeth Warren has drawn a line in the sand. McConnell and his merry band of Chamber of Commerce Republicans will vote in support, and that will be a majority of the Senate GOP Conference – but probably not all of them. As with the House, most Senate Democrats will likely oppose the bill.
 SUGGESTED READING:
JENNY BETH MARTIN/TEA PARTY PATRIOTS:
 McClatchy DC: Fiorina And Tea Party Loyalists Have Much In Common
New Yorker: Marco Rubio and the Three-Strikes Theory of Politics
AGENDA:
 Hill: McConnell Sets Up Vote on Trafficking Bill
RC: For Lynch, Next Week Just Might Be the Week
CLINTON EMAIL:
 NYT: Hillary Clinton Was Asked About Emails Two Years Ago
THE "DOC FIX" FIX:
 RC: Senate Returns To Immediate Fix Doc Deadline
Deseret News: Mike Lee: Congress, Not Taxpayers Should Pay For Doc Fix
Hill: Senate Tees Up Votes On $200B Medicare Deal
Breitbart: GOP Senators Join McConnell, Democrats To Raise National Debt By Nearly $200 Billions
Politico: Bipartisan Senate Ends Flawed Medicare Payment Formula
NJ: Is Bipartisan "Doc Fix" Bad news For ObamaCare?
Breitbart: Senator Perdue Says "Doc Fix" Paid For With "Outrageous Levels" Of National Debt
WaPo: Hours From Deadline, Bipartisan Medicare Bill Heads to White House
NRO: Capretta: The Fix to the 'Doc Fix' Is No Fix at All
EXECUTIVE AMNESTY/ILLEGAL IMMIGRATION:
 Politico: GOP Judges Are In Majority On Obama Immigration Stay
Breitbart: Over Half Million Social Security Numbers Issued To Illegal Immigrants Granted Amnesty
Quartz: The Charts that Explain Why Mark Zuckerberg Is Lobbying For Immigration Reform
WE: Applications for H-1B Tech Visas Reach Record Levels
WT: Feds Releasing Hundreds of Illegal Immigrants Rapists, Murderers: Report
Breitbart: ICE Director Struggles To Explain Release of Thousands of Criminal Immigrants
JW: ISIS Camp a Few Miles from Texas, Mexican Authorities Confirm
Bloomberg: Islamic State Talked of Entering US Through Mexico
Hill: Obama Asks Court To Lift Block on Immigration Actions
EXPORT-IMPORT BANK:
Hill: No 'Secret' Ex-Im Vote, Says Boehner Aide
Hill: McConnell: I Won't Block Ex-Im Vote
IRAN:
 NJ: Senator Bob Corker's Old School Iran Power Move
Hill: Senate Panel Unanimously Approves Iran Bill
Politico: How Ben Cardin And Bob Corker Clinched The Iran Deal
Politico: Iran Bill Unlikely To Scuttle Deal
WT: Putin Defends Missiles To Iran, Says It Is Terrorism Deterrent
NRO: The Corker Bill Isn't a Victory — It's a Constitutional Perversion
IRS TARGETING SCANDAL:
CNS: House Passes One-Page Bill To Try To Prevent Future IRS Email Abuse
Forbes: Seven Bills To Curb IRS Power Pass the House on Tax Day
OBAMACARE:
 NYT: Has ObamaCare Turned Voters Against Sharing The Wealth?
WT: Federal Court Rejects Ron Johnson's ObamaCare Lawsuit for a Second Time
WSJ: Ron Johnson: A Make Or Break ObamaCare Moment
WT: Ron Johnson Offers Latest GOP Plan To Deal with ObamaCare Subsidies
WT: GOP Senator Wants To Subpoena DC Health Exchange
LAT: ObamaCare Repeal Falls Off Republicans' To-Do List as Law Takes Hold
TAXES/SPENDING/BUDGET:
 Hill: Both Parties Fired Up Over Vote On Estate Tax Repeal
Hill: WH Threatens Estate Tax Repeal Veto
Hill: House passes Wall Street Reform Provisions
Politico: House Quietly Passes Tax Exemption for Megadonors
Politico: GOP Has Free-For-All Over Reconciliation
Politico: Senate Names Entire Budget Panel To Negotiate Spending Blueprint
WT: Boehner Picks Five House Members To Negotiate Budget Deal with Senate
TRANSPACIFIC PARTNERSHIP/TPA:
 Hill: Trade Agreement Is A Trojan Horse For Obama's Immigration
Hill: Senate Trade Bill Could Come Wednesday
WT: Obama Pushes Congress To Act Quickly on Trade Authority
NYT: Deal Reached on Fast-Track Authority for Obama on Trade Accord
Politico: Lawmakers Strike Deal on Fast Track Authority
MISC:
 Hill: White House Threatens Veto Of GOP's Dodd-Frank Tweaks
RC: Boehner Adds Two Republicans To Rules Committee, Not Those He Booted
Politico: Senate GOP Plays It Safe On Gay Rights Vote
Politico: Loretta Lynch Supporters Stage Hunger Strike
New Yorker: Marco Rubio And The Three Strikes Theory Of Politics