Tea Party Patriots Weekly Legislative Update for 03/15/15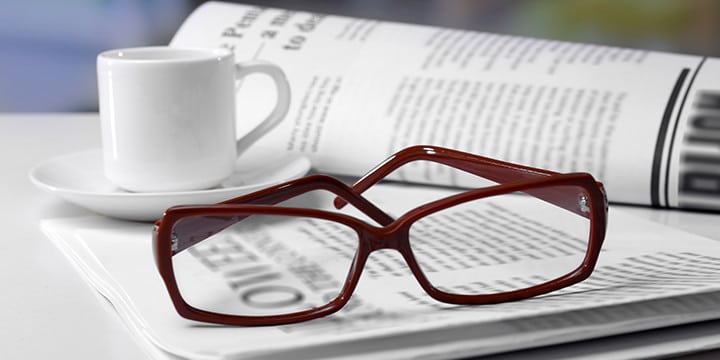 Listen to the podcast here:

CALENDAR:
The House returns tomorrow, and will be in session through Thursday, with the last votes expected no later than 3 PM.
The Senate will return to work tomorrow, with the first vote taking place at 5:30 PM, and will be in session through Friday.
HOUSE FLOOR ACTION:
The House was in recess last week.
THIS WEEK IN THE HOUSE:
The House will take votes Monday beginning at 6:30 PM. They'll start with a series of six non-controversial bills under the Suspension Calendar. Then, on Tuesday and Wednesday, they're scheduled to vote on four bills:
R. 1029, the EPA Science Advisory Board Reform Act of 2015, which would reform the process for selecting members of the EPA's Scientific Advisory Board
R. 1030, the Secret Science Reform Act of 2015, which would prohibit the EPA from basing regulations on scientific research not made available to the public
J. Res. 8, the Congressional Review Act Resolution of Disapproval to cancel the "Ambush Election" rule of the National Labor Relations Board, which already passed the Senate
Res. 132, providing for the expenses of certain committees of the House of Representatives
The real House action this week is going to be in the Budget Committee, where Chairman Tom Price will be leading the committee through a markup session on his chairman's mark. They'll bring the budget resolution to the floor for final action the following week, and use the hard break of the Easter Recess as their backstop.
SENATE FLOOR ACTION:
Last Monday, at the request of Foreign Relations Committee Chairman Bob Corker, Majority Leader McConnell withdrew the cloture petition on the Motion To Proceed to S. 625, the Iran-related legislation that was going to serve as a stand-in for S. 615.
So, instead, the Senate took up four non-controversial executive branch nominations, and then took up S. 178, the "Justice for Victims of Trafficking" Act of 2015, a bipartisan bill (with 13 Democrat cosponsors) introduced by Sen. John Cornyn of TX which had already passed the Senate Judiciary Committee without opposition. And then all hell broke loose, because the Democrats apparently hadn't read the bill – and they were terribly offended when they found, buried deep on page 4 of this 68-page bill, a prohibition against using federal funds in a victims' restitution fund from being used for abortion – essentially, Hyde Amendment language that's already been on the books for decades.
You know, we talk on this call regularly about how the congressional GOP often seems to be in thrall to special interests on K Street, particularly the U.S. Chamber of Commerce (which actually is NOT on K Street, but what the hell?). But it's important that we note at least every now and then that the Democrats are just as much in bed with special interest groups.
This is one such case, and it's truly extraordinary.
For three days last week, Democrats and Republicans pointed fingers at each other. First, Democrats said Republicans had snuck the language into the bill without telling them. Sen. Diane Feinstein wrote a letter to Sen. Cornyn Monday night, expressing her surprise at finding the abortion language in the bill. Tuesday afternoon, at their regular weekly Conference lunch, Democrats emerged united – they simply couldn't support the bill any more because of the abortion language. By Wednesday, Sen. Feinstein realized the abortion language had been there all along, and she apologized to Sen. Cornyn. By Thursday, Dick Durbin, the second-ranking Democrat in the body, finally admitted, "What do you want me to tell you? We missed it!"
But just acknowledging that the language had been there all along didn't move them off their opposition.
Thursday afternoon, after another policy lunch, Leader McConnell went to the floor of the Senate and offered Democrats the opportunity to vote on amendment to strip out the language they found offensive. But because there are only 46 Democrats in the Senate, and all the Republicans would have voted against such an amendment, Minority Leader Harry Reid rejected the offer. So McConnell filed a cloture petition on the Motion To Proceed. What had been expected to be a bipartisan bill to create a restitution fund for victims of sex trafficking had become a full-on brawl. That cloture petition will ripen Tuesday morning, and we'll find out then if Democrats are so in the tank for the abortion lobby that they're willing to scuttle a bill that was originally cosponsored by 13 of them, and that passed the Judiciary Committee without a single vote cast in opposition.
One other item of note – on Wednesday, Sen. David Vitter of LA offered an amendment to the sex trafficking bill. His amendment, number 274, would amend the Immigration and Nationality Act to redefine birthright citizenship so that a person born in the United States shall be considered a citizen only if the person is born in the U.S. and at least one of the person's parents is a citizen or national of the U.S.; an alien lawfully admitted for permanent residence in the U.S. whose residence is in the U.S.; or an alien performing active service in the armed forces.
IF S. 178 survives the cloture vote on the Motion To Proceed, then the Vitter Amendment could see a floor vote this week.
THIS WEEK IN THE SENATE:
On Monday at 5:30, the Senate will vote on two nominations – an Assistant Secretary of Transportation, and an Assistant Secretary of Commerce.
As discussed above, the Senate will move Tuesday morning to a vote on the cloture petition on the Motion To Proceed to S. 178, the "Justice for Victims of Trafficking Act."
And at some point in the week, we expect a vote to confirm Loretta Lynch as the next Attorney General – but not until the standoff on S. 178 is resolved, Sen. McConnell reiterated today on CNN's "State of the Union."
AUTHORIZATION FOR THE USE OF MILITARY FORCE:
Last Wednesday, the Senate Foreign Relations Committee held a hearing on the proposed Authorization for the Use of Military Force. Representing the Obama Administration were Secretary of State John Kerry, Secretary of Defense Ashton Carter, and Joint Chiefs of Staff Chairman Gen. Martin Dempsey.
The parties all stuck to the script we've seen play out over the last several weeks – Democrats showed their real concern is not to authorize any kind of serious, long-term ground offensive or give the President too much power, and Republicans made clear they don't think the proposed AUMF goes far enough to allow the U.S. armed forces to get the job done.
Most of the hearing, in fact, was spent arguing over the letter sent by 47 GOP Senators to Iran's leaders, which we'll move to next.
IRAN:
On Monday, freshman Sen. Tom Cotton – Iraq veteran, Harvard-trained lawyer, and the youngest member of the Senate – and 46 of his GOP colleagues released a letter they had jointly signed and sent to Iran's leaders, explaining that any "executive agreement" the government of Iran concluded with President Obama would not have the force of law unless Congress approved it, and reminding them that while President Obama would leave office on January 20, 2017, most of them would remain in office well beyond then – as the letter put it, "perhaps decades."
The Republicans who did NOT sign the letter include: Bob Corker (chairman of the Foreign Relations Committee), Susan Collins, Jeff Flake, Lamar Alexander, Dan Coats, Lisa Murkowski, and Thad Cochran.
The letter put Iran's leaders on notice that concluding a deal with the President that did not receive official sanction by the Congress would effectively mean the next President could well cancel the deal.
Democrats and the mainstream media went nuts. How dare half the Senate communicate openly with leaders of a foreign government while the President was conducting sensitive negotiations?
No mention was made of Nancy Pelosi's 2007 visit to Syria to meet with Assad, or Ted Kennedy's outreach to Soviet leaders in 1983, or then-House Speaker Jim Wright's meeting with communist Sandinista leaders in 1987, or several other visits by Democrat Senators and Congressmen to meet with foreign leaders while Republicans held the White House.
I commend to your attention the best piece I've read this year, authored by Andy McCarthy in National Review Online. I've included it in the Suggested Reading.
NET NEUTRALITY:
Netflix wants a do-over on its support for the FCC's actions. Company CFO David Wells, speaking at the annual Morgan Stanley Technology, Media and Telecom Conference, revealed that Netflix, one of the few major Internet players that had advocated for the heaviest form of FCC regulation of the Internet, was having what the Wall Street Journal termed "lobbyist's remorse" just a week after the FCC voted to regulate the Internet under Title II of the Communications Act of 1934. You see, the FCC didn't stop at claiming it had the power to regulate broadband providers (as Netflix presumably wanted) – it had also decided it will review interconnection agreements, like the kind Netflix relies on to make its money. D'oh.
That's a pretty big deal – Netflix traffic takes up to one-third of all the broadband traffic nationwide at peak times.
TAXES/SPENDING/BUDGET:
Republicans on Capitol Hill are still trying to figure out if and how to respond to a favorable Supreme Court ruling in King v. Burwell.
The latest maneuvers seem to indicate that they may use budget reconciliation as a means to address the demands for a legislative response to a Court decision overturning the IRS's decision on its own to pay subsidies and collect individual and employment mandate taxes in 37 states that failed to establish their own healthcare exchanges.
Using the reconciliation process is attractive because it means they wouldn't have to make a decision any time soon on just how to respond. The way it works, at the beginning of the process – which will play out over the next two weeks in both House and Senate – the leadership only needs to designate which committees will draft the legislation, how much money it will save, and set a deadline to draft the legislation.
Only one of the two budget resolutions has to include reconciliation language to make it proper to consider the use of reconciliation in a House-Senate budget conference.
Then, assuming both chambers pass a negotiated budget Conference Report – which cannot be filibustered, under the Budget Act of 1974 – with reconciliation instructions, then the designated authorizing committees will be given a certain time period to draft their respective reconciliation bills.
Meanwhile, House GOP Leaders are considering a vote either this week or next on a permanent "Doc Fix" that could cost upwards of $174 billion. Majority Leader Kevin McCarthy announced to Republican colleagues in a memo distributed last Wednesday that the "Doc Fix" could come up as early as this week.
We've talked about this recurring problem before – it's called the "Sustainable Growth Rate," or SGR, and it's a reference to the Medicare formula used to pay physicians for their Medicare patients. If Congress doesn't act before March 31, doctors would see an automatic 22 percent cut in Medicare payments.
The issue has been with us for nearly two decades, and every time they think they've found a way to fix it permanently, they instead do a temporary patch, because no one can figure out how to offset the costs involved.
CBO said last month that repealing the formula would cost $174 billion over the next decade, while freezing the current rates would cost $137.4 billion over the next decade.
Here's what's problematic: We have no idea how GOP Leadership intends to pay for this.
U.S. Rep. John Fleming of LA, a member of the GOP Doctors Caucus, asked his fellow Louisianan, Majority Whip Steve Scalise, last week how Leadership intended to pay for the bill. "He said they're still working on that. That's Leadership talk for, 'It's none of your business, and we'll tell you when we get around to it.'"
On the Senate side, the Hill reported today that Senate Budget Committee Chairman Mike Enzi's chairman's mark will not include detailed plans to reform entitlement programs. Instead, there will just be a lot of numbers, without a lot of explanations. The draft budget plan will include savings in Medicare and Medicaid, but will not propose reforming Social Security.
Enzi is expected to release his budget plan on Tuesday, in anticipation of committee markup sessions on Wednesday and Thursday.
EXECUTIVE AMNESTY:
The 5th Circuit Court of Appeals ruled on Friday against the Justice Department's attempt to speed up review of Judge Andrew Hanen's decision to enjoin the Obama Administration's executive actions on deferred deportations. The Appeals Court advised attorneys for Texas and 25 other states challenging the Administration's actions that they have until March 23 to respond to the government's request for an expedited appeal.
Meanwhile, Judge Hanen said in a filing last Monday that he wanted lawyers from the Department of Justice to "fully explain" why they failed to mention before last week that they had already begun implementing the President's executive actions, despite their court filing in January indicating that nothing of the sort was going on. He set a hearing for March 19, and it's clear from the tone of his announcement that he's not particularly happy with the Justice Department.
On a related front, Sen. Chuck Grassley – chairman of the Senate Judiciary Committee – released legislation Tuesday that would bar beneficiaries of the President's executive actions from claiming the Earned Income Tax Credit for previous years they worked in the U.S. The bill, S. 686, is cosponsored by Majority Whip John Cornyn and nine other GOP Senators, including five members of the Finance Committee. The Joint Committee on Taxation projects that the measure could save about $1.7 billion over a decade; Grassley's office suggests that figure could be much higher because JCT presumes the IRS will need a year to update its systems to implement the measure.
And freshman NE Sen. Ben Sasse plans to introduce legislation Monday that would prevent beneficiaries of the President's executive action from obtaining Social Security numbers. The bill will be cosponsored by Sen. Jeff Sessions of AL. The two have already written a letter to Social Security Administration commissioner Carolyn Colvin demanding that she reveal just how many illegal immigrants have already been given Social Security numbers as a result of the President's November executive actions.
ATF/BULLET BAN:
The Bureau of Alcohol, Tobacco and Firearms announced Tuesday it was dropping its plan to ban 5.56mm projectiles for M855 cartridges because it received more than 80,000 comments on the proposal, the vast majority of which opposed the plan. "Accordingly," said the agency statement, "ATF will not at this time seek to issue a final framework."
Dozens of congressional Democrats were reported on Thursday to be planning to send a letter to the ATF on Friday, urging the ATF to use "existing authority" to ban the bullets anyway.
SUGGESTED READING:
AGENDA:
NJ: McConnell Puts Democrats In A Box
Hill: Senate GOP Seeks To Divide Dems
Hill: Senate Dems To Push Budget Priorities Through Amendments
Hill: This Week: Nominations, Anti-Trafficking Top Agenda
Hill: House GOP Plans Votes on Budget, Medicare Cuts in March
Politico: How Abortion Politics Scuttled A Human Trafficking Bill
AUMF:
CNN: Senators Grill Obama Officials on Iran
IRAN:
CNN: McConnell Postpones Vote on Iran Bill
Cotton and 46 Fellow Senators To Send Open Letter to the Leaders of the Islamic Republic of Iran
CNN: GOP Warns Iran and the White House
NYT: White House Faults GOP Senators For Letter To Iran's Leaders
Politico: Iran Letter Blowback Startles GOP
Breitbart: 7 Times Democrats Advised America's Enemies To Oppose the President
NRO: McCarthy: Obama Can't Force His Iran Deal on the Country Without Congress's Consent
NET NEUTRALITY:
WSJ: Netflix Recants On ObamaNet
TAXES/SPENDING/BUDGET:
Hill: House Considering Permanent Change To Medicare Payment Formula
Reuters: House Hopes for Balanced Budget Face Senate Battle
Hill: Momentum Builds In Congress For $174 Billion Medicare Fix
Hill: Defense Hawks Demand Senate GOP Budget Include Reserve Fund
Politico: Hill Republicans Playing It Safe On Deficit Reduction
Hill: Senate GOP Budget To Break with Paul Ryan's Blueprints
EXECUTIVE AMNESTY/ILLEGAL IMMIGRATION:
NRO: Jeb Bush Won't Take Away Any DACA Benefits
Politico: Judge Delays Ruling On Unblocking Obama Immigration Stay
Breitbart: Judge Orders Hearing After Obama Administration Grants 100,000 Illegals Work Permits
WT: IRS Amnesty Bonus Tax Refunds To Cost $2 Billions
Hill: Republicans Cast Wary Eye At New Round In Immigration Fight
Breitbart: Senator Vitter Seeks To Attach Amendment Ending Birthright Citizenship To Anti-Trafficking Bill
NJ: Senate GOP Presidential Contenders Won't Say How They'd Vote On Birthright Citizenship
Hill: GOP Senators Seek To Block Tax Credits For Immigrants
WT: Amnesty Makes Illegal Immigrants Eligible For Social Security
Politico: Immigration Reform Looks Dead in This Congress
Breitbart: Exclusive — Sen. Lankford: Obama's Exec Amnesty Unclear, 'Intolerable Situation' for Immigration Officers
NRO: Sasse To Introduce Legislation To Prohibit Amnesty Beneficiaries from Receiving Social Security Numbers
DC: Obama's Secret Amnesty Faces New Judicial Investigation
LAT: Judge's New Order Makes It Harder for Obama To Restart Immigration Moves
CNN: Court Won't Fast-Track Review of Obama's Immigration Action
OBAMACARE:
Politico: Republicans Mull Reconciliation Budget Wait For Supreme Court Ruling On ObamaCare
CBS News: The Shrinking Cost Of ObamaCare
Hill: ObamaCare Case Looms Over GOP Budget Debate
WT: Nearly 8 Millions Could Lose ObamaCare Subsidies
WE: Conservative Groups Wary of ObamaCare Contingency Plans
DS: What's Behind the CBO's Revised Cost Estimates?
NRO: Congress Won't Unite Behind an ObamaCare Alternative
CLINTON EMAIL:
Breitbart: 'Obscure' Court Filing Explodes Hillary Clinton Email Scandal
Breitbart: Hillary: Carrying Two Phones Was Tough, So I Jeopardized National Security and Evaded Transparency Laws
WE: Clinton Was Required To Sign Document Claiming She Turned Over Emails in 2013
WT: AP Files Lawsuit Demanding Access to Clinton Emails
NRO: Did Hillary Commit a Felony?
DEBT LIMIT:
WT: McConnell Vows To Raise Debt Limit Without Threat Of Shutdown
COMMON CORE:
USAT: Key Lawmakers Close to Deal on Education Law
LEADERSHIP:
RC: Boehner Survives, Conservatives Cope: Ongoing Saga of the 114th
MISC:
Hill: ATF Shelves Bullet Ban Proposal
Hill: Democrats Push ATF To Revive Bullet Ban
RC: Loretta Lynch Confirmation Expected Next Week
Politico: McConnell: No Loretta Lynch Vote Until Human Trafficking Standoff Resolved