Tea Party Patriots Weekly Legislative Update for 03/08/15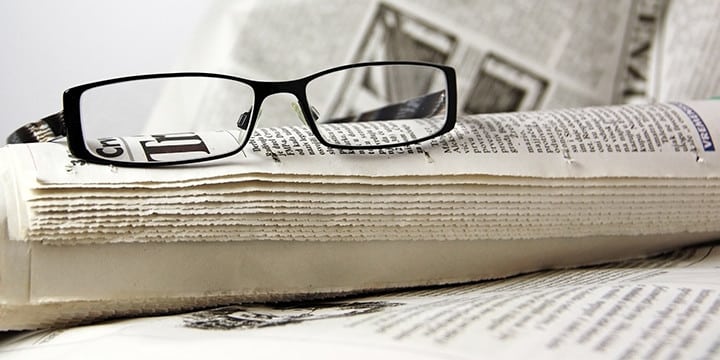 CALENDAR:
The House is in recess this week, and will not return to work until Monday, March 16.
The Senate will return to work tomorrow, with the first vote taking place at 5:30 PM.
HOUSE FLOOR ACTION:
On Tuesday morning, Speaker Boehner told the House GOP Conference that they had three options before them regarding the DHS funding bill. They could move another short-term CR to allow more time to put pressure on Senate Democrats, or they could decide not to move any legislation at all, which would result in a partial shutdown of the Department of Homeland Security – an option Boehner had already ruled out – or they could fold and bring to the floor the "clean" DHS funding bill that had already passed the Senate.
Though he did not announce it to his GOP colleagues at the time, he knew – as we did – that the fix was in … specifically, the Clause 4, Rule XXII gambit we discussed last week, which would allow any Member of the House to bring to the floor the "clean" DHS funding bill that had already passed the Senate.
Working off a tip from Jenny Beth, U.S. Rep. Steve King of IA had introduced on Monday a resolution to ensure that House Democrats could not bring that funding bill to the floor using the Rule XXII gambit, but House GOP Leadership made clear it was a non-starter. Once we saw that, we knew Boehner had decided to throw in the towel.
So Boehner announced to the House GOP Conference that later Tuesday, after Israeli Prime Minister Benjamin Netanyahu was done addressing a Joint Meeting of the Congress, Boehner would allow the "clean" DHS funding bill on the floor. But he wasn't going to allow a Democrat to do it, so he arranged to have a close ally, U.S. Rep. Mike Simpson of ID and a member of the Appropriations Committee, do the honors.
In the end, the bill passed by a vote of 257-167, with 75 Republicans caving and 167 Republicans standing firm. The good news is that even on a vote the Leadership had determined was an important party-line vote, more than two-thirds of House Republicans chose not to vote the way their leaders wanted them to. But don't think that all 167 "No" votes are hard-core conservatives – more than 100 of them are squishes, who voted with the Leadership at the end of the previous week to fund DHS and its illegal programs for another three weeks. They only voted right on this vote because they knew that enough of their GOP colleagues had already voted to capitulate that they could afford to cast the more politically popular "No" vote safe in the knowledge that the bill would pass without their vote.
On Wednesday, the House moved to take up H.R. 749, the Amtrak funding bill. Tom McClintock of CA offered an amendment to strike about $6 billion in funding out of a roughly $7.3 billion bill, but that amendment failed by a vote of 147-272. The House then passed the full funding package by a vote of 316-101, with all 101 votes against coming from Republicans.
NEXT WEEK IN THE HOUSE:
The House is in recess this week.
SENATE FLOOR ACTION:
By a vote of 53-46, the Senate passed S.J. Res. 8, the Congressional Review Act Resolution of Disapproval to cancel the National Labor Relations Board's "Ambush Election" rule. Action will now shift to the House, where a companion resolution, H.J. Res. 29, will likely soon see floor action.
Then, by a vote of 62-37, the Senate failed to override the President's veto of S. 1, the Keystone XL Pipeline Jobs bill. Because the bill had originated in the Senate, it was the Senate's job to take up a veto override first.
NEXT WEEK IN THE SENATE:
After moving several nominations Monday evening, the Senate on Tuesday will move to take up S. 625, Iran-related legislation. S. 625 is substantively identical to S. 615, the Corker-Menendez "Iran Nuclear Review Act," a bipartisan bill requiring congressional review of any comprehensive nuclear agreement with Iran.
Leader McConnell is pushing S. 625 to the floor so Sens. Corker and Menendez (the Ranking Democrat on the Foreign Relations Committee) can mark up S. 615 and prepare it as a substitute amendment for S. 625.
The legislation, which would give Congress approval over any deal negotiated by the Obama Administration with Iran over Iran's nuclear program, is necessitated by the fact that the Obama Administration chose not to negotiate a treaty it would submit to the U.S. Senate for ratification.
AUTHORIZATION FOR THE USE OF MILITARY FORCE:
The President's proposed Authorization for the Use of Military Force (AUMF) is in serious trouble. Politico ran a story in the middle of the week documenting that not a single one of the Democrats on the Senate Foreign Relations Committee was willing to express support for the plan as written. Most of them, in fact, demanded amendments to restrict the President's authority and more explicitly prohibit the deployment of ground troops.
Foreign Relations Chairman Corker has a problem on his side of the aisle, too – Republicans on the committee want a more robust U.S. role against ISIS.
Corker says he won't mark up a bill until he sees the White House deliver some Democrat votes on the committee.
The next flashpoint on the proposal will come Wednesday, when the Foreign Relations Committee will hold a hearing on the issue. They'll take testimony from Secretary of State John Kerry, Defense Secretary Ashton Carter, and Joint Chiefs of Staff Chairman Gen. Martin Dempsey on how the President would use such a war authorization.
That's going to be an interesting hearing, because I imagine SOME Senator is going to ask the new Secretary of Defense about his testimony LAST week before a House subcommittee, in which he spoke out against the three-year timeline included in the President's proposal, calling it "political," and saying, "I wouldn't assure anyone that this will be over in three years or that the campaign will be completed in three years."
NET NEUTRALITY:
On Tuesday, U.S. Rep. Marsha Blackburn of TN and 19 other Republicans introduced H.R. 1212, the "Internet Freedom Act," to black the FCC's new rules on so-called "Net Neutrality."
The bill would ensure that new rules, approved week before last, would have "no force or effect," and would prevent the FCC from approving any new similar regulations unless Congress first authorized them.
The good news is, the 19 co-sponsors include most of the Republicans on the Energy and Commerce Subcommittee on Communications and Technology, the committee that has jurisdiction over the FCC. The bad news is, neither the subcommittee's chairman (Greg Walden of OR) or the full committee's chairman (Fred Upton of MI) has signed on yet. Neither has Majority Whip Steve Scalise, who is also a member of the subcommittee. So it's clear Leadership has not yet signed on.
OBAMACARE:
On Wednesday, the Supreme Court heard oral arguments in King v. Burwell. As has happened on multiple occasions before, when the Court heard arguments in key cases, Jenny Beth led a team from Tea Party Patriots and other allied groups in protest outside the Court.
As predicted, the four liberal Justices lined up behind the Administration's interpretation of the law. The two wildcards in this case are Chief Justice John Roberts and Justice Anthony Kennedy. Roberts mostly remained silent and left the questioning to his colleagues. Justice Kennedy raised eyebrows when he challenged the plaintiff's attorney, suggesting that were the Court to agree with the plaintiff's contention, and rule in plaintiff's favor, there might be what he called a serious Constitutional problem. Justice Kennedy is very sensitive to the balance between the Federal and state governments, and he appeared concerned that if the Court were to agree with plaintiff's contention that subsidies were meant to be denied to those states that did not establish their own exchanges, that might create a level of coercion by the Federal government so heavy over the states that it might be in itself unconstitutional.
Meanwhile, more and more Republicans on the Hill published op-eds touting their own plans for ObamaCare alternatives. I've included several of them in the Suggested Reading, so you can get a good look at what's being discussed.
IRS:
Senate Judiciary Committee Chairman Chuck Grassley said last Monday that he's working on a bill to block illegal immigrants who benefit from the President's executive amnesty programs from getting refundable tax credits via the Earned Income Tax Credit. He was responding to a letter from IRS Commissioner John Koskinen, in which Koskinen confirmed that the IRS would allow beneficiaries of the DACA and DAPA programs to file for tax refunds for up to three previous years.
Meanwhile, on the House side, U.S. Rep. Patrick McHenry of NC unveiled his own legislation that would prevent illegal immigrants from qualifying for the EITC. H.R. 1249 is entitled the "No Free Rides Act."
Meanwhile, Sen. Bernie Sanders, Socialist of VT, is now officially urging the President to raise taxes by executive action. He sent a letter to Treasury Secretary Jack Lew early in the week urging Lew to roll back six provisions that he said could raise $100 billion over the next decade, and he suggested that since Republicans have not moved on the corporate tax front, the President had it within his power to change regulations by executive action.
On the other side of the Senate, Senators Mike Lee of UT and Marco Rubio of FL introduced their own pro-growth, pro-family tax reform plan. Among other things, it shrinks the number of brackets from seven to two – at 15% and 35% for individuals – raises the child tax credit to $2500 per child, sets the corporate tax rate at 25%, and ends the double taxation of capital gains and dividends.
EXECUTIVE AMNESTY:
The day after President Obama announced his plans for executive amnesty on November 20, the Citizenship and Immigration Service announced that it would begin accepting requests for the expanded DACA program on Feb. 18, 2015, and applications for Deferred Action for Parents of Americans and Lawful Permanent Residents (DAPA) in mid to late May, 2015.
As we all know, that office was ordered two weeks ago to stop its preparations for accepting applications for these programs. And the Administration claimed at the time – and since – that it has followed the judge's order. In fact, on Tuesday, in front of the Senate Judiciary Committee, the Associate Director for Operations at CIS testified that "all hiring activity has ceased," and testified further that hundreds of thousands of square feet of office space in Crystal City have been left vacant.
Meanwhile, halfway across the country, in a "Defendant's Advisory" filed with Judge Hanen's court on the same day, the Justice Department notified that judge that the Administration has already implemented significant parts of the expanded DACA program – in fact, it said, it has already granted expanded DACA protections and work permits to "approximately 100,000" people who had already received DACA deferments and whose applications were already in the pipeline.
Anticipating your questions, I have no idea what can or cannot be done to stop or reverse this. I would imagine, however, it's not going to play well with the judge, who asked about the possibility of just such activity back in the middle of January, when the Justice Department sought a two-week extension to file its original brief. At that time, the Justice Department's attorneys assured the judge that nothing untoward was going on, nothing at all, and so there would be no reason not to extend the deadline for submitting the brief.
In its filing last Tuesday, the Justice Department insists the Administration did nothing wrong, but has now stopped granting three-year deferral status to anyone. The lawyers also said the Administration will not undo what it has already done for the 100,000 illegal immigrants already granted three-year deferrals.
Proving the very next day that "Obama Administration lawyer" is just a longer way of saying "chutzpah," the very next day, the very same Justice Department lawyers filed a brief with Judge Hanen's court threatening that if he does not rule on their motion for a stay of his order by Monday (tomorrow), the federal government might seek to bypass him entirely by going over his head directly to the 5th Circuit Court of Appeals in New Orleans.
Of course, they said the same thing in a brief they filed on Feb. 23, when they threatened to go over his head if he didn't rule by Feb. 25, so there's no telling how seriously he takes them.
The Obama Administration has filed an appeal of Judge Hanen's ruling. In the 5th Circuit, such appeals normally take an average of about nine months to be resolved. Neither side has made any moves to expedite consideration of the appeal.
We anticipate Judge Hanen's decision this week.
SUGGESTED READING:
WT: Senate Democrats Block Negotiations On Homeland Bill
DC: GOP Establishment Group Backs Bill That Funds Obama's Amnesty
Hill: GOP Congressman Unveils Measure To Block Democrats From Triggering DHS Vote
Breitbart: Rep Steve King Moves To Preempt Clean DHS Bill
RC: How Boehner And Pelosi Reached A Deal On DHS Funding
Politico: John Boehner Ends Stalemate
RC: Boehner To Allow Clean Homeland Security Vote
Hill: House Approves Homeland Security Funding in 257-167 Vote
Hill: Less Than Half of House Republicans Vote for Clean DHS Funding
NRO: Sessions: 'Only the Beginning' of Immigration Fight
WE: After Immigration Defeat, House Conservatives Set Sights on McConnell, not Boehner
WaPo: The Senate Failed To Override Obama's Veto of the Keystone Pipeline. Here's Why.
Hill: House Likely To Vote On $7.3B Amtrak Bill Tuesday
Politico: CBO: Debt Limit Will Have To Be Increased by October or November
Hill: House and Senate Drafting Separate Budget Plans
Politico: How Boehner Might Rethink His Leadership
WSJ: Boehner Views with a New Conservative Caucus
Hill: Dems Vow To Protect Boehner from Conservative Coup
Hill: GOP Struggles To Get the Votes
DC: Lawyer Claims Department Of Justice Shut Down Search For Lerner Emails
DC: Lerner's Hard Drive Was Searched By Legally Blind IRS Employee
WT: Congress Demands White House IRS Emails With Taxpayer Information
Hill: Senate Liberal To Obama: Act On Tax Breaks
WSJ: Lee-Rubio: Pro-Growth, Pro-Family Tax Reform
WSJ: Lee And Rubio's Pro Growth Pro Family Tax Reform
Politico: CBO Warns That Debt Limit Will Have To Increased
Politico: There is No Clear Way Forward For ISIL War Authorization
Politico: War Authorization in Trouble on Hill
FOX News: Defense Secretary Takes Issue with 3-Year Timeline in Obama's ISIS Plans
Hill: House GOP Unveils Plan If Court Strikes Down Obamacare
WSJ: An Off Ramp From ObamaCare
Forbes: More Specifics About ObamaCare Supreme Court Contingency Plans
Hill: Republicans To High Court: We Have Obamacare Plan
WE: Republicans Propose ObamaCare 'Off Ramp'
Hill: Cruz Unveils Obamacare Alternative
Hill: Conservatives Open To Temporarily Extending ObamaCare Plans
NRO: Republicans Shouldn't Try To Save ObamaCare Subsidies In Wake Of King Ruling
Politico: ObamaCare Case: All Eyes on Two Justices
DC: Study: No Shortage of Free-Market Alternatives to ObamaCare
NYT: As Supreme Court Weighs Health Law, GOP Is Planning To Replace It
Forbes: Did Samuel Alito Throw Republicans an ObamaCare Lifeline at the Supreme Court?
NRO: A Conservative Alternative to ObamaCare
NRO: Seven Things You Should Know about the IRS Ruling Challenged in King v. Burwell
RCP: Hope for ObamaCare Advocates?
NRO: Sasse: ObamaCare: Stay Focused on Full Repeal
Hill: GOP Braces for ObamaCare Win
WT: IRS Defends Refunds To Illegals Who Never Filed Taxes
WSJ: IRS Confirms Illegal Immigrant Tax Refund Sparking GOP Outcry
Hill: Senate Republicans Block Tax Credits For Shielded immigrants
IBD: Illegal Immigrants Will Elect Democrats Under Obama Plan
Forbes: Under Obama Immigration Fix, Illegals Who Never Paid Taxes Get Refunds
WaPo: Grassley Wants To Block So Called Amnesty Bonuses For Immigrants
Hill: Bill Would Prevent Illegal Immigrants from Using Tax Credit
DC: Here's How Much Taxpayer Money Illegals Will Receive Via Obama's Amnesty
WaPo: Critics Are Right That Obama Actions Could Provide Access to Citizenship
WT: Obama Administration Halts All Hiring for Amnesty Program
WE: Did the Administration Lie About Obama's Immigration Action?
Hill: Texas AG Accuses Feds of Misleading on Immigrant Work Permits
Politico: Feds Press Judge To Rule by Monday on Immigration Order Stay
WaPo: What Jeb Bush Says Immigration in English, and What He Says About It in Spanish

Bloomberg: Jeb Bush, Confronted by DREAMER, Compares Obama Orders to 'Latin American Dictator'
Hill: GOP Introduces Bill To Block Internet Rules
NRO: Stan Evans' First Contribution: Liberal Kennan's Contradictions