Tea Party Patriots Weekly Legislative Update for 02/08/15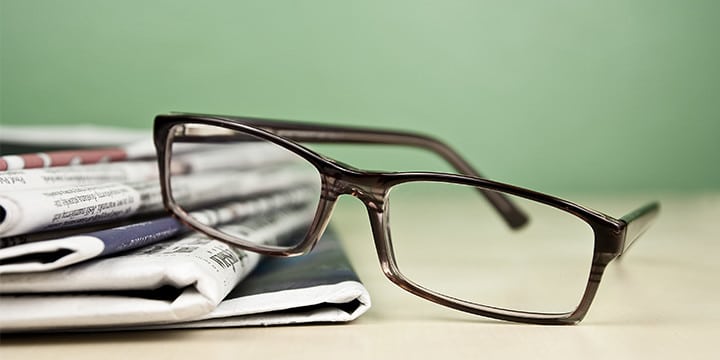 Listen to the podcast here:
CALENDAR:
The House will return on Tuesday, and then be in session through Friday. The Senate will return on Monday and be in session through Friday.
SENATE FLOOR ACTION LAST WEEK:
Since we last talked two weeks ago, the Senate finished dealing with its amendments to the Keystone XL Pipeline bill and passed it by a vote of 62-36 a week ago Thursday, on Jan. 29.
Last week the Senate tried to take up the House-passed DHS funding bill, H.R. 240, which contains the tough language we wanted that blocks the President's November executive amnesty AND overturns the President's 2012 original DACA program. Not surprisingly, Senate Democrats voted unanimously to refuse cloture on the Motion To Proceed, thereby blocking Sen. McConnell from bringing the bill to the floor for debate.
The first vote came on Tuesday, and failed by a vote of 51-48. Mark Kirk of IL missed the vote because of weather, and the only Republican who voted against it was Dean Heller of NV. At the end of the vote, Sen. McConnell switched his vote from "Yay" to "Nay" so that, as Majority Leader, he could later move for a reconsideration of the vote.
McConnell also filed a second cloture petition, so that he could move to another vote on Thursday if he wanted to.
On Wednesday, the Senate voted a second time on cloture on the Motion To Proceed. A second time, the Democrats voted unanimously to refuse to debate the legislation. This time Mark Kirk was there, and he voted with the rest of his GOP colleagues. Again, Dean Heller was the only Senator to cross party lines. This time the vote failed by 53-47.
On Thursday, the Senate voted a third time on cloture on the Motion To Proceed. This time, Barbara Boxer of CA – who has announced her retirement from the Senate at the end of the 114th Congress – did not vote. Heller voted again with the Democrats, and McConnell again changed his vote from "Yay" to "Nay" at the end of the voting period, so he entered a motion to reconsider, so he can bring up the bill again at a later date.
SENATE FLOOR ACTION THIS WEEK:
The only thing we know about Senate floor action this week is that the Senate will vote tomorrow evening on the nomination of Mark P. Botticelli to be Director of National Drug Control Policy. That's a big hint that Sen. McConnell plans to force the Senate Democrats to continue to vote on the cloture motion on the Motion To Proceed to take up H.R. 240.
HOUSE FLOOR ACTION LAST WEEK:
The most significant development since we last talked is, of course, the decision by the House GOP Leadership to pull H.R. 399, the McCaul "Secure Our Borders First" Act and send it back to the drawing board. The announced excuse given was bad weather on the Eastern seaboard a week and a half ago; more likely, House GOP Leaders realized they didn't have the votes necessary to pass the bill as it stood. Chalk this one up to lots of pressure from the outside, and credit the new House Freedom Caucus with pushing hard from the inside. The bill has not been rescheduled for floor action yet, and we're keeping an eye on that.
On Tuesday of last week, the House took up and passed H.R. 596, offered by U.S. Rep. Bradley Byrne of AL, to repeal the Affordable Care Act and instruct committee chairmen to begin drafting replacement legislation. Interestingly, the U.S. Chamber of Commerce did not support the legislation – the Chamber is stuck between a rock and a hard place, with some small business members who very much want to see ObamaCare repealed, and other large hospitals that are members, which are seeing a flood of new federal dollars from the Medicaid expansion that's a large part of ObamaCare.
For this first time since the House began voting to repeal ObamaCare back in 2011, Republican Members of Congress voted AGAINST repealing ObamaCare. In this case, three GOP Members – Bob Dold of IL-10, John Katko of NY-24, and Bruce Poliquin of ME-02 all cast a "no" vote, claiming that the bill offered no alternative replacement for ObamaCare.
HOUSE FLOOR ACTION THIS WEEK:
The House will meet on Monday in a pro forma session, with no votes expected. The real work will begin on Tuesday, with no votes expected before 6:30 PM.
At that point, the House will take up several non-controversial bills under the Suspension Calendar, and that will bleed over into the first vote on Wednesday.
Then the House plans to move its big legislative story of the week, when it takes up S. 1, the Senate's version of the Keystone XL Pipeline bill, subject to a Rule that has not yet been crafted.
IMMIGRATION/AMNESTY:
We learned this week from the Center for Immigration Studies that the Obama Administration has issued 5.5 million work authorizations to foreign nationals since 2009. Of these, approximately 982,000 were given to illegal immigrants and other foreign nationals not qualified for admission to the U.S., most of whom entered the country without inspection. Sen. Jeff Sessions of AL has called for an investigation.
OBAMACARE:
A week ago Friday, before the House moved to take up and pass H.R. 596, Majority Leader Kevin McCarthy announced that the House GOP Leadership had formed a working committee composed of three committee chairmen – Ways and Means Chairman Paul Ryan, Energy and Commerce Chairman Fred Upton, and Education and the Workforce Chairman John Kline – to immediately get to work drafting the House GOP's ObamaCare backup plan in anticipation of a favorable ruling in the King v. Burwell case. The Republican Study Committee is also working on an ObamaCare replacement plan.
IRS:
New House Oversight and Government Reform Committee Chairman Jason Chaffetz of UT indicated this week that he believes IRS agents need a pay raise. He made the comments in remarks to the National Treasury Employees Union. And according to the Wall Street Journal, key staff in the IRS targeting probe previously being run by Oversight and Government Reform have left the committee, raising questions about Chaffetz's commitment to the ongoing investigation.
FEC:
Former Federal Election Commission Chairman Lee Goodman has asked that we send supporters to a public hearing at the FEC to be held on Wednesday, Feb. 11, beginning at 8:15 AM. The public hearing has been called by new FEC Chairwoman Ann Ravel to consider, among other things, new ways for the FEC to regulate online political activity.
Details are found at the end of the Suggested Reading.
The three GOP-appointed Commissioners of the FEC are:
Lee Goodman
Matthew Petersen
Caroline Hunter
They can be reached at (800) 424-9530.
SUGGESTED READING:
House Majority Leader McCarthy Lays out February Agenda
Politico: House GOP Releases February Agenda
Politico: Democrats May Block House Immigration Bill
Hill: Senate Democrats Offer Clean Homeland Spending Bill
WT: White House To Border Agents: Tell Illegals About Immigration Policy To See If They Qualify
McClatchy: Senate To Debate House Homeland Security Bill
Hill: Senate Schedules Vote To Begin Debate On DHS Bill Tuesday
WSJ: Justice Department Delays Some Immigration Hearings For Five Years
RC: Senate Turns To Immigration Amid Return Of Shutdown Rhetoric
NRO: Report: Federal Government Has Issued Nearly 5.5 Million Work Permits To Foreign Nationals Since 2009
WT: Obama Admin Issues 5.5 Million Work Permits to Non-Citizens
TWS: 'Amnesty Bonuses' in Tax Code: Illegal Immigrants To Receive Earned Income Tax Credit
Breitbart: Senator Jeff Sessions Calls For Investigation Into Shadow Work Authorizations
Jenny Beth Martin: It's Time To Pass The Lee Balanced Budget Amendment
WSJ: Big Pharma's ObamaCare Reward
Hill: GOP Chairmen Charged With Drafting ObamaCare Replacement
Politico: GOP House To Draft Alternative To ObamaCare
NRO: Ted Cruz Reveals ObamaCare Repeal Act
WE: ObamaCare Drives Health Insurance Stock Boom
RC: Why Three House Republicans Voted Against Repealing ObamaCare
Hill: Chamber of Commerce Didn't Back ObamaCare Repeal Bill
Hill: ObamaCare Exchanges Hit New Enrollment Record
AP: Some Republicans Wants Tax Credits in Healthcare
PP: Inside the GOP 'Replacement' Split
NRO: The Burr-Hatch-Upton ObamaCare Replacement
Forbes: The Impressive New ObamaCare Replacement Plan from Republicans Burr, Hatch and Upton
Hill: GOP Divided on ObamaCare Replacement
Hill: GOP Senator: ObamaCare Replacement May Wait Until 2017
Politico: David Vitter Opens Investigation into Hill's ObamaCare Implementation
WE: Obama Proposes Boosting Spending By 1 Trillion And Tax Revenue By 3 Trillion
NJ: House Investigates Obama's Role in FCC's Net Neutrality Decision
Politico: Obama's 10 New Taxes
WT: The IRS Knowingly Rehired Tax Cheats  
WSJ: End of the IRS Investigation?
Campaign Finance
Long Day Expected as FEC Set to Hear
From Lawyers, Interests, Public on Rules
Feb. 6 — The Federal Election Commission is expected to hear advice on how to improve campaign finance laws from more than 30 election lawyers and representatives of interest groups, as well as an unknown number of "members of the public," during an unusual public hearing set for Feb. 11.
The day-long hearing is expected to begin at 8:15 a.m. and last until late in the day—with a closing time that is still to be determined, according to a schedule released Feb. 6 by FEC Chairwoman Ann Ravel.
Ravel pressed to hold the hearing even before she assumed the rotating FEC chairmanship this year, and has highlighted it as a chance for the agency to reach out and seek ideas beyond the narrow circle of election lawyers and others to whom, she says, the FEC usually listens. The large number of expected witnesses reflected broad interest in—but also conflict over—a wide-ranging advance notice of proposed rulemaking issued by the FEC last year, which solicited advice about how the FEC can improve campaign finance regulation.
Pro-, Anti-Regulation Forces to Face Off
Testifying in panels will be top election lawyers, including Democrat Robert Bauer, an attorney with the firm Perkins Coie, who is President Barack Obama's campaign counsel and the former White House counsel. Bauer will appear on a panel with John Phillippe, chief counsel for the Republican National Committee; former Republican FEC Commissioner Bradley Smith, now with the anti-regulation nonprofit Center for Competitive Politics; and attorney Don Simon, representing the pro-regulation nonprofit Democracy 21.
Three other former Republican FEC commissioners—Donald McGahn, now with the law firm Jones Day, David Mason of the consulting firm Aristotle Inc. and Hans Von Spakovsky of the nonprofit Heritage Foundation—also will testify.
Advocates of stronger regulation appearing at the FEC hearing will include Zephyr Teachout, a Fordham University law professor, along with representatives from the nonprofits Brennan Center for Justice, Campaign Legal Center, League of Women Voters, Public Citizen and U.S. PIRG.
Regulation opponents will include veteran election attorney James Bopp, representing the James Madison Center for Free Speech and ProtectMarriage.org, and Shaun McCutcheon, representing the Coolidge-Reagan Foundation. McCutcheon is the Republican donor who gave his name to the most recent Supreme Court campaign finance case, McCutcheon v. FEC, a 2014 ruling striking down a long-standing cap on the aggregate amount of campaign contributions from a single donor in an election cycle.
32,000 Written Comments
The FEC received more than 32,000 written public comments on the new rulemaking effort before a deadline in late January, with about 75 percent of the comments favoring greater regulation of money in politics, according to Democratic FEC Commissioner Ellen Weintraub. The comments submitted by Republicans and conservative groups were overwhelmingly negative about any new campaign finance rules, raising serious doubts about the prospects for bipartisan agreement needed for any new FEC regulation (3934 Money & Politics Report, 1/28/15).
The comment process was initiated by the FEC in October, after the commission approved long-awaited rules implementing Supreme Court decisions in the McCutcheon case and Citizens United v. FEC, but rejected a bid to alter disclosure rules that critics have said are too lax.
The FEC put off addressing disclosure issues by agreeing to consider possible future rules along the lines raised by Chief Justice John Roberts's majority opinion in McCutcheon.
Ravel Cites Roberts Opinion
Ravel, a Democrat, pushed for the new rulemaking effort when she agreed to vote with FEC Republicans to eliminate FEC regulations that were held unconstitutional by the high court in Citizens United and McCutcheon.. Ravel insisted that the commission would accept public comments on disclosure and other issues and hold a public hearing on these issues.
The rulemaking effort was aimed at providing the FEC with "wide-ranging comment on issues fundamental to campaign finance," Ravel said at the time. She said the effort picked up on advice from Roberts's majority opinion in the McCutcheon case, which said that disclosure requirements—rather than limits on campaign spending and contributions—may "deter actual corruption and avoid the appearance of corruption by exposing large contributions and expenditures to the light of publicity."
To contact the reporter on this story: Kenneth P. Doyle in Washington at kdoyle@bna.com
To contact the editor responsible for this story: Heather Rothman at hrothman@bna.com
For More Information
The hearing schedule released by Ravel's office is online at http://op.bna.com/der.nsf/r?Open=sbay-9tgts6.