Tea Party Patriots Weekly Legislative Update for 01/18/15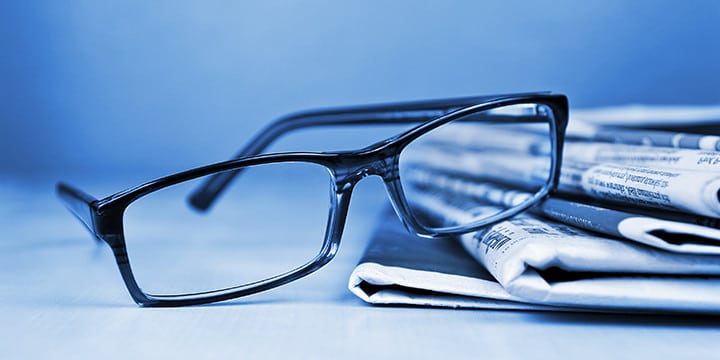 CALENDAR:
The House and Senate will both return on Tuesday. The House will be in session from Tuesday through Thursday, while the Senate will work all the way through Friday.
The President's State of the Union address will take place at 9 PM EST on Tuesday, Jan. 20. Senator Joni Ernst of Iowa will give the Republican response, and the Tea Party Express response will be given by Congressman Curt Clawson of Florida.
SENATE FLOOR ACTION:
On Monday, by a vote of 63-32, the Senate invoked cloture on the Motion To Proceed on S. 1, the Keystone XL Pipeline bill, despite the veto threat issued by the White House. The Senate then began the debate on the bill with an open floor process that's expected to take as much as two weeks of floor time to allow everyone to offer, debate, and vote on amendments.
Note – 32 Democrats voted against invoking cloture on the Motion To Proceed. You may recall a very similar vote on what is essentially the same bill – a vote which took place two months ago, in November, when Democrat Mary Landrieu of Louisiana was locked in a difficult reelection campaign. That time, not a single Democrat voted against bringing the bill to the floor.
HOUSE FLOOR ACTION LAST WEEK:
The House moved five pieces of legislation last week.
Under the Suspension Calendar, on Monday, the House moved H.R. 203, the Clay Hunt Suicide Prevention for American Veterans Act, which
As predicted, the House returned to H.R. 37, the "Promoting Job Creation and Reducing Small Business Burdens Act," the package of 11 bills that were wrapped together to form a Dodd-Frank relief package. As you'll recall, last week the House GOP Leadership brought up the bill under Suspension, but failed to get the 2/3 vote necessary, so they brought it back this week under regular order and passed it with ease, by a vote of 271-154.
The House also took up and passed H.R. 185, the Regulatory Accountability Act of 2015, which the left has dubbed the "Tie Regulators in Knots Act," because it would require regulatory agencies to undertake all sorts of cost-benefits analyses for any proposed regulation that would have a significant impact. The bill passed by a vote of 250-175.
And, of course, the House moved H.R. 240, the DHS funding bill, which we'll talk about in a moment.
EXECUTIVE AMNESTY/DHS FUNDING:
The House took up H.R. 240, the partial-year appropriations bill to fund the Department of Homeland Security for the rest of the fiscal year. Each of the proposed amendments passed and was added to the bill, which then passed the House as amended.
During the floor debate, the Speaker tried to show his commitment to the issue by doing something he only rarely does – he went to the well of the House and addressed the full chamber. During that speech, he mocked the President for the President's 22 statements acknowledging he had no power to unilaterally declare amnesty. And Trey Gowdy's speech brought GOP Congressmen to their feet, when he challenged his colleagues by saying, "This is not a fight between Republicans and Democrats. It's not even a fight over immigration reform. This is a fight over whether this branch of government will ever find the courage to stand up for itself."
Following the speechifyin', it was time to vote. The Aderholt amendment (which reversed the President's November executive amnesty) was up first. It passed by a vote of 237-190, with seven Republicans crossing over to vote against it. The Blackburn amendment (which went even farther, reversing the President's original DACA program of 2012) then passed by a much closer vote of 218-209, with no fewer than 26 Republicans crossing over to vote against it. Then the DeSantis amendment (which prioritized deportation of certain sex offenders) passed by a vote of 278-149. Two more Sense of Congress amendments were passed, and then the bill as amended was passed by the House by a vote of 236-191, with 10 Republicans voting against it, and 2 Democrats voting for it.
The bill now awaits action in the Senate, where its fate is all but certain – it will most likely be defeated on the cloture vote on the Motion To Proceed. Not only will we not get the six Democrats we'd need to move the bill to the floor, I wouldn't be at all surprised to see Sen. McConnell lose a half dozen or more of his own Republican Senators on the vote.
The good news is that, unlike previous years, when, with Harry Reid in control, we couldn't even get a vote on the Motion To Proceed, this time we'll have a vote we can wrap around the necks of anyone who votes against it.
The bad news is, that's about all we're likely to get out of this exercise. Senate Republicans at the Hershey retreat on Thursday made as clear as could be they have no stomach for a drawn out shutdown fight. They absolutely ruled out any kind of fight with the President over DHS funding
HERSHEY RETREAT:
Apparently, all that happened at the joint House-Senate Republican retreat in Hershey, PA was that a whole bunch of new Members in both conferences got to meet one another for the first time. Though there was a lot of discussion behind closed doors – some of it with the lobbyists who fund the Congressional Institute, which serves as the host of the retreat – no decisions were made on any kind of coordinated legislative agenda. Instead, what we got an awful lot of was Republican Senators talking to the press about the DHS funding bill that had just passed the House, and how difficult it was going to be to get that bill through the Senate and onto the President's desk.
IRS TARGETING SCANDAL:
Judicial Watch should change its name to "Lois Lerner Watch." Again, due to a FOIA request in its ongoing lawsuit against the IRS, Judicial Watch uncovered emails they made public last week which reveal that in April 2012 – long before the 2012 elections, and more than a year before we became aware of the unlawful targeting – Lois Lerner was deflecting her superiors' attempts to get information. In advance of a trip by her supervisors to the infamous Cincinnati office, she was emailing them and asking them not to ask any significant questions in Cincinnati. In fact, the exchanges show that it was clear she was trying to avoid letting them visit the Cincinnati office at all.
CBO DIRECTOR:
We didn't see any new action on the CBO Director front last week.
OBAMACARE:
On Monday, under Suspension, the House took up and passed H.R. 33, the "Protecting Volunteer Firefighters and Emergency Responders Act," which would exempt volunteer firefighters from ObamaCare's employer mandate – it would prevent volunteer firefighters from being counted toward the mandate requiring employers with 50 or more full-time employees to provide health insurance for their employees or face hefty fines. The bill passed by a vote of 401-0, and now moves to the Senate.
A similar bill passed the House last March, but was never considered in the Senate.
NEW LIFE FOR HOUSE CONSERVATIVES:
As we've discussed on previous calls, conservative members of the Republican Study Committee in the House have been frustrated for some time over the ineffectiveness of the RSC in its attempts to put pressure on House Leadership from the right. In fact, the RSC hasn't been an effective conservative counterweight since Jim Jordan's chairmanship ended at the end of the 112th Congress two years ago.
Now that frustration has finally led to action, as several of the frustrated members revealed plans to bolt the RSC and launch a new, invitation-only organization of House conservatives that will serve to implement the original vision of the RSC. And the best news of all is, the leader of the new organization is our friend Jim Jordan of Ohio. We'll have more to report on that as the situation develops.
FEC:
On Monday, in advance of the Wednesday deadline to submit comments, Jenny Beth and Matt Kibbe of FreedomWorks published an op-ed piece on the FEC's attempt to regulate political speech on the Internet. I've included the link in the Suggested Reading.
SUGGESTED READING:
WSJ: House Passes Bills To Ease Wall Street Regulations
Politico: House, Senate Seek To Bridge Chasm At Retreat
Roll Call: Lobbyists To Meet With Members At GOP Retreat
RC: At Retreat GOP Struggles To Find DHS Funding Exit Strategy
Breitbart: At GOP Retreat Jeff Denham Says Party Is Quietly Crafting Broad Immigration Bill
Politico: Conservatives Wish List For Retreat
WE: Top Democrat Lays Out $1.2 Trillion Progressive Tax Plan
Hill: Democrats Make Populist Tax Pitch
Daily Caller: Cruz Wants To Abolish The IRS
WT: IRS Keeps Albuquerque Tea Party In Limbo For Five Years
TH: Under Congressional Investigation, Lois Lerner Begged Her Supervisor Not To Ask Questions Just Before 2012 Presidential Election
Politico: House Votes To Block Immigration Funding
WE: Coming Republican Failure On Immigration
WT: Obama Amnesty For Illegal Immigrants Will Cost States Billions Lawsuit Alleges
Hill: House GOP Panel Advances DHS Spending Bill With Immigration Amendments
Heritage Action: Amnesty Is Stopping DHS Appropriations Bill
NRO: DHS Shutdown May Not Really Shut Down DHS And Stop Obama's Amnesty
Hill: 12 States And DC Side With White House On Immigration Action
Breitbart: Cruz To GOP Leadership Tell The Truth Do What You Said You Would
Breitbart: Boehner Announces Broader Immigration Efforts To Colleagues
Breitbart: Boehner: Vote To Defund Amnesty Not About Issue Of Immigration But About Overreach
RC: Boehner Refuses To Rule Out Clean DHS Funding Bill
Politico: House Moderate Republicans Rail Against Immigration
WT: Boehner Mocks Obama's Knowledge Of The Constitution
RCP: Boehner Cites 22 Times Obama Said He Couldn't Ignore Or Create His Own Immigration Law
Politico: House Votes to Roll Back Immigration Reform
TH: House Takes broad Aim At Obama On Immigration
Washington Post: House Vote On Immigration Exposes New GOP Divisions
Hill: Centrist Republicans Break With Party On Deportation Vote
RCP: Representative Gowdy Says Stop Immigration With Power Of Purse
NRO: How Quickly Senate Acts On DHS Bill Will Say A Lot About Whether They Want To Stop Amnesty
Politico: Immigration Endgame Is Not In House's Favor
Politico: Diaz-Balart Describes An Immigration Deal Undone
DC: Senate Republicans Put Up Listless Fight Against Obama Amnesty
Blaze: VIDEO: Lawmakers Erupt in Applause After This One Line in Trey Gowdy's Speech
DC: How the GOP Can Beat Obama on Immigration While Staying True to Conservative Values
WE: Homeland Security Bill Spotlights Festering GOP Immigration Divide
RC: At Retreat, GOP Struggles To Find DHS Funding Exit Strategy
Politico: GOP Stuck on Immigration
Hill: Senate GOP Hedges on Immigration Vote
AP: No Immediate Ruling on Blocking Obama Immigration Orders
DC: Is The Biggest Conservative Group In Congress Breaking Up?
TH: Boehner's Embrace Of GOP Rebels Nudges House Caucus To Right
National Journal: Key GOP Members Plot Exit From Republican Study Committee
Cleveland.Com: Representative Jim Jordan To Head New House Conservative Group
Washington Post: Tea Party Is Alive And Well, At Least In Spirit
CBS News: Dissecting Obamacare
Weekly Standard: Wimping Out On ObamaCare
Politico: ObamaCare's Little Secret: Meet The Most Important Person You Don't Know
CNBC News: The Great ObamaCare Bait And Switch
Hill: House Passes Third ObamaCare Bill Of New Congress
National Review: How ObamaCare Is Working
Hill: GOP Senator Says Repeal Of Obamacare Is A Real Possibility
Hill: Senators Fight One Size Fits All ObamaCare Mandate
Fox News: Why Senators Are Re-Introducing Obamacare Act
Daily Caller: Senate Keystone Bill Moves Ahead Without A Veto Proof Majority
The Blaze: Senate Advances Keystone But Something Conspicuous Happened During The Vote With Mary Landrieu Gone
Politico: Joni Ernst To Do State Of Union Response
Hill: House To Vote On Bill Targeting Regulations
WE: Rand Paul To Attach Thousands Of Instructions To Every Spending Bill
WE: McConnell Says Obama Focused On Things We Agree On
Wnd.Com: Coalition Blasts Idea Of Giving Obama More Power
National Review: the Supreme Court And ObamaCare
Hill: GOP Tactics on ObamaCare Move Away from Full Repeal
WE: ObamaCare Cost Earl Pomeroy His Seat, but It Keeps Making Him Richer
Hill: PA To Pay $48.8 Million Over Benefits to Illegal Immigrants
Breitbart: CBO: Illegal Immigrants Granted Executive Amnesty Would Be Eligible for Certain Benefits
Hill: GOP Plotting Response to ObamaCare SCOTUS Case
Hill: Obama To Push for 7 Percent Spending Hike
TH: Obama's Budget Busts Spending Caps
WSJ: GOP's Top Priority: Passing a Budget Resolution
WT: Jenny Beth Martin & Matt Kibbe: The FEC's Internet Gag Rule