Tea Party Patriots' Top 5 Victories in 2017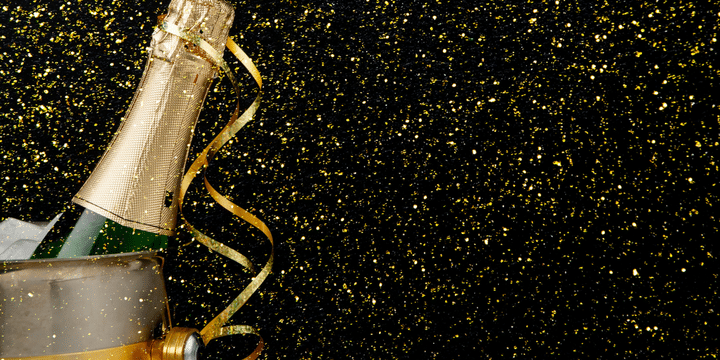 As 2017 wraps up, we at Tea Party Patriots would like to take a moment to recognize some of the many victories since the new and improved administration took over. After eight years under the disastrous, over-taxing and over-regulating Obama administration, Americans can finally find some relief. Here are five Tea Party Patriots achievements that are worth a champaign toast:
1.Tax reform passes

It was a long and exhaustive journey to tax relief and Americans finally got what they needed in the last month of 2017. Both chambers passed a comprehensive tax bill that includes a repeal of Obamacare's individual mandate. Once signed into law, it will provide a tax code that is flatter, fairer and simpler while allowing the American people to keep more of their hard-earned money. Tax reform was a kept promise of President Trump and the biggest tax overhaul since the Reagan administration.

2.Justice Neil Gorsuch becomes a U.S. Supreme Court judge

After a long and drawn out debate, President Trump and Senate Republicans overcame the Democrats' gridlock strategy and confirmed Judge Gorsuch to the Supreme Court. The torch has been passed from the late Justice Antonin Scalia to an exceptionally well-qualified jurist in Judge Gorsuch who will uphold Scalia's legacy.

3.President Trump decertifies Iran Nuclear Deal

The Iran Nuclear Deal endangers our national security and emboldens a rogue state. President Trump has shown once again he is a rare type of leader in our nation's capital, one who is determined to keep the promises he made to the American people, no matter what the so-called 'experts' in Washington say. Congress needs to take the next step and impose sanctions on Iran and any nation who continues to do business with them.

 4.President Trump ends DACA

President Donald Trump once again showed why Americans elected him to 'drain the swamp' – he is committed to keeping his promises, unlike the career politicians in Washington, DC. Former President Obama ignored our immigration laws and his constitutional duty to enforce them by bypassing Congress to grant amnesty to illegal immigrants through executive action. We worked hard in opposition to the Senate's "Gang of Eight" amnesty bill in 2014, and we will engage on the issue again.

 5.President Trump signs executive order on energy independence

President Trump kept his campaign promise by rolling back harmful regulations imposed by former President Obama and the EPA. 'Green' energy regulations killed jobs and harmed our economy by raising energy prices. Trump also lifted restrictions on American coal and on-shore oil and gas production, helping our nation become more energy independent — which is as important economically as it is from a national security standpoint.
None of these victories would have been possible without your support. We'll see you in the New Year and we look forward to working with you to achieve many more victories in 2018.