Tea Party Patriots Official Comment on IRS Regulation on Non-profit Donors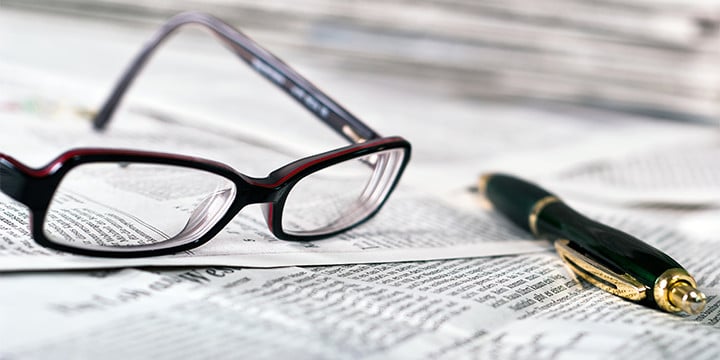 Tea Party Patriots, joined by a coalition of conservative organizations, will submit the following letter as an official comment on the proposed IRS regulation regarding donors to non-profit organizations. You can view the regulation here.
December 16, 2015
An Open Letter on new IRS Substantiation Requirement for Certain Contributions (REG-138344-13)
The IRS recently announced a new proposed regulation that we believe would open the door to require 501(c)3 charitable organizations (and then other nonprofit organizations) to collect the Social Security numbers of donors who contribute more than $250 in a calendar year.  The IRS has said that the new regulation would be strictly 'voluntary', and that organizations would not be required to collect Social Security numbers. However, given the IRS's history of amassing new powers and expanding its role, it seems unlikely that this proposed rule, if adopted, would remain "voluntary" for charities.  In fact, the IRS tried this approach several years ago, the GAO said it was unnecessary and that it should not be implemented…but here the IRS is – again – trying to open the door to collecting Social Security numbers of donors to charitable organizations.
We know that the IRS engaged in deliberate and systematic targeting of conservative organizations from 2009 to 2013.  The abuse of power at the IRS included targeting conservative organizations and creating profiles of conservative and especially tea party organizations, singling out the leaders of conservative organizations for additional scrutiny, collecting the EINs (Employment Identification Numbers) of the small businesses that served as vendors to tea party groups or had any type of connection to tea party groups, auditing individuals and companies affiliated with conservative organizations, and delaying (for years!) the application process for conservative groups seeking 501(c)(3) or 501(c)(4) status from the IRS.  These are only a few of the ways the IRS abused its powers, overstepped its authority, and violated the Constitutional rights of law-abiding and tax-paying citizens who wanted to exercise their First Amendment rights.
The Congressional investigations of the IRS scandal are still underway, but that has not stopped the IRS from scheming new ways to identify donors to charities and collect data about their charitable activities.  There is absolutely no legitimate reason why the IRS would ask charities to collect and store the Social Security numbers for their donors.
The IRS's proposed rule is fraught with problems, and Americans are right to be concerned.
Asking non-profit charitable organizations to collect and store Social Security numbers raises privacy concerns as well as concerns about identity theft. Many charities lack the ability to store this information safely and securely.
This proposed rule raises grave concerns that the IRS might use these lists of Social Security numbers as way to intimidate, harass, and audit donors to charitable organizations whose missions differ from the Administration's agenda.
Tea Party Patriots strongly opposes this new proposed regulation and has launched an initiative focused on driving public comments to the IRS in opposition to this proposed rule. We welcome other grassroots groups to help us guide people to leave comments for the IRS.
We have seen in the past just how effective an outpouring of public comments can be, and we are confident that this initiative will dissuade the IRS from implementing this ill-conceived rule that will undoubtedly be used for nefarious purposes.
Our webpage is located at: https://irspowergrab.act.teapartypatriots.org/. We encourage conservative organizations to ask their members and supporters to visit our page and leave a comment for the IRS.  We have included a sample comment on our website.
We, the undersigned urge the IRS to drop these unnecessary proposals. The American people have a right to support and associate with the causes and charities they believe in without giving the IRS the ability to track their affiliations.
Sincerely,
Jenny Beth Martin
President, Tea Party Patriots
David N. Bossie
President, Citizens United
Phyllis Schlafly
Founder & Chairman, Eagle Forum
Richard A. Viguerie
Chairman, ConservativeHQ.com
Phil Kerpen
President, American Commitment
Anderson Blom
Executive Director, Grassroots Hawaii Action
Rob Brockhaus
President & Founder, Red Sycamore Group
Larry Cirignano
DC Representative, Children First Foundation
Robert K. Fischer
Meeting Coordinator, Conservatives of Faith
Mark Fitzgibbons
President of Corporate Affairs, American Target Advertising, Inc.
Andrea Lafferty
President, Traditional Values Coalition
Rev. Louis P. Sheldon
Founder and Chairman, Traditional Values Coalition
Willes K. Lee
Executive Vice President, National Federation of Republican Assemblies
Curt Levey
Executive Director, FreedomWorks Foundation
Jeanne Mancini
President, March for Life Education and Defense
Dan Schneider
Executive Director, American Conservative Union
David Williams
Taxpayer Protection Alliance