Tea Party Patriots Citizens Fund Weekly Report from Washington for 9/24/18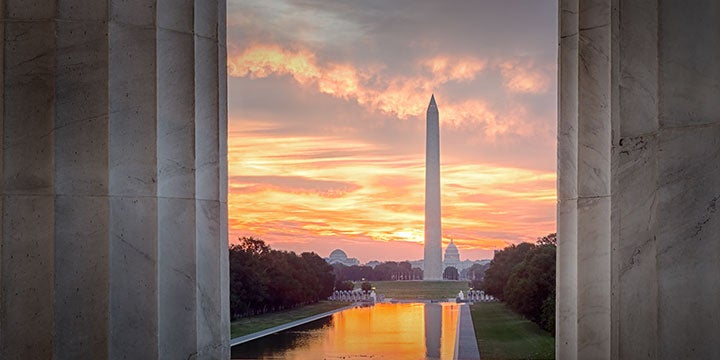 CALENDAR:
The House will return on Tuesday, and stay in session through Friday. The Senate will return on Monday and stay in session through Thursday or possibly Friday, depending on what happens with the spending bill.
LAST WEEK ON THE HOUSE FLOOR:
The House was in recess last week.
THIS WEEK ON THE HOUSE FLOOR:
The House will return to work on Tuesday, with first votes scheduled for 6:30 PM. At that time, the House is scheduled to consider no fewer than 38 different bills under Suspension of the Rules, including S. 2554, the Patient Right To Know Drug Prices Act, which passed the Senate last week.
On Wednesday, the House has another 16 bills teed up for consideration under Suspension of the Rules.
Also scheduled for a vote on Wednesday is H.Res. 1071, recognizing that allowing illegal immigrants the right to vote devalues the franchise and diminishes the voting power of United States citizens. This resolution is offered by Majority Leader Kevin McCarthy, and is seen by many as a swipe at Minority Leader Nancy Pelosi, who represents San Francisco, which earlier this year began allowing illegal immigrants to register to vote in school board elections, based on the results of a 2016 referendum.
Then the House is slated to take up the conference report accompanying H.R. 6157, the massive appropriations bill that combined the spending bill for the Department of Defense with the spending bill for the Departments of Labor, Health and Human Services, and Education, and related agencies. This bill also contains a Continuing Resolution to keep the rest of the government open for business through December 7.
There are three more bills teed up for action, all of which are part of what the Ways and Means Committee is calling "Tax Reform 2.0" – H.R. 6757, the Family Savings Act of 2018, sponsored by Rep. Mike Kelly; H.R. 6756, the American Innovation Act of 2018, sponsored by Rep. Vern Buchanan; and H.R. 6760, the Protecting Family and Small Business Tax Cuts Act of 2018, sponsored by Rep. Rodney Davis. Each was passed out of the Ways and Means Committee markup session last week on straight party-line votes. These bills would make permanent the individual tax cuts that were contained in last year's Tax Cuts and Jobs Act, which would otherwise expire in 2025 and lead to a massive tax hike on individuals.
The likelihood is better than 50-50 that this will be the last week the House is in session until after the November elections. If the House passes the CROmnibus and President Trump signs it before Sunday, those odds will go to 1,000-to-1 that the House won't be back in session until after the election.
LAST WEEK ON THE SENATE FLOOR:
The Senate came back to work on Monday and took up H.R. 6, the opioids bill, and S. 2554, the Patient Right To Know Drug Prices Act.
2554 passed by a vote of 98-2, and H.R. 6 passed by a vote of 99-1.
On Tuesday, the Senate voted by 92-8 to invoke cloture on the conference report to accompany H.R. 6157, the massive appropriations bill that combined the spending bill for the Department of Defense with the spending bill for the Departments of Labor, Health and Human Services, and Education, and related agencies, and contained within it a Continuing Resolution.
Then the Senate voted by 93-7 to pass the conference report and send it back to the House.
Also on Tuesday, by voice vote, the Senate passed H.R. 1551, the Orrin G. Hatch Music Modernization Act.
And then they were done.
THIS WEEK ON THE SENATE FLOOR:
The Senate will come back to work on Monday, with first votes set for 5:30 PM. At that time, the Senate will proceed to two roll call votes – the first will be an en bloc vote to confirm Jackie Wolcott to be U.S. Representative to the International Atomic Energy Agency and to confirm her to be U.S. Representative to the Vienna Office of the United Nations; the second will be a vote to invoke cloture on the nomination of Peter Feldman to be a Commissioner of the Consumer Product Safety Commission.
It's possible the Senate could also vote this week to confirm Judge Brett M. Kavanaugh to a seat on the Supreme Court.
FBI/DOJ:
On Monday, President Trump directed the release of a bunch of text messages from former FBI Director James Comey and ordered the declassification of 20 pages of a FISA surveillance warrant application that targeted former Trump campaign foreign policy adviser Carter Page. He also called for the release of former senior DOJ official Bruce Ohr's notes on the Russia probe.
"In addition," read the White House announcement, "President Donald J. Trump has directed the Department of Justice (including the FBI) to publicly release all text messages relating to the Russia investigation, without redaction, of James Comey, Andrew McCabe, Peter Strzok, Lisa Page, and Bruce Ohr."
Democrats and the media, predictably, went nuts, claiming this would put national security at risk.
By Friday, the President had heard from at least two foreign allied intelligence services, asking him not to release classified information. The New York Times reported that the British government was one of those allies. He announced via Twitter that morning that he had decided to retreat, announcing that instead of an immediate public release of all the documents, he would ask the DOJ inspector general to review the documents on an expedited basis. He held open the possibility of him ordering them all declassified at a later date, if need be.
Friday afternoon, attention was diverted from the President's declassification orders back to Deputy Attorney General Rod Rosenstein, when The New York Times reported in a bombshell that Rosenstein had suggested wearing a wire to secretly record the President, and had discussed having the cabinet invoke the 25th Amendment as a means to remove President Trump from power.
Wrote The Times:
The deputy attorney general, Rod J. Rosenstein, suggested last year that he secretly record President Trump in the White House to expose the chaos consuming the administration, and he discussed recruiting cabinet members to invoke the 25th Amendment to remove Mr. Trump from office for being unfit.
Mr. Rosenstein made these suggestions in the spring of 2017 when Mr. Trump's firing of James B. Comey as F.B.I. director plunged the White House into turmoil. Over the ensuing days, the president divulged classified intelligence to Russians in the Oval Office, and revelations emerged that Mr. Trump had asked Mr. Comey to pledge loyalty and end an investigation into a senior aide.
Mr. Rosenstein was just two weeks into his job. He had begun overseeing the Russia investigation and played a key role in the president's dismissal of Mr. Comey by writing a memo critical of his handling of the Hillary Clinton email investigation. But Mr. Rosenstein was caught off guard when Mr. Trump cited the memo in the firing, and he began telling people that he feared he had been used.
Mr. Rosenstein made the remarks about secretly recording Mr. Trump and about the 25th Amendment in meetings and conversations with other Justice Department and F.B.I. officials. Several people described the episodes in interviews over the past several months, insisting on anonymity to discuss internal deliberations. The people were briefed either on the events themselves or on memos written by F.B.I. officials, including Andrew G. McCabe, then the acting bureau director, that documented Mr. Rosenstein's actions and comments.
None of Mr. Rosenstein's proposals apparently came to fruition. It is not clear how determined he was about seeing them through, though he did tell Mr. McCabe that he might be able to persuade Attorney General Jeff Sessions and John F. Kelly, then the secretary of homeland security and now the White House chief of staff, to mount an effort to invoke the 25th Amendment.
The extreme suggestions show Mr. Rosenstein's state of mind in the disorienting days that followed Mr. Comey's dismissal. Sitting in on Mr. Trump's interviews with prospective F.B.I. directors and facing attacks for his own role in Mr. Comey's firing, Mr. Rosenstein had an up-close view of the tumult. Mr. Rosenstein appeared conflicted, regretful and emotional, according to people who spoke with him at the time.
Mr. Rosenstein disputed this account.
"The New York Times' story is inaccurate and factually incorrect," he said in a statement. "I will not further comment on a story based on anonymous sources who are obviously biased against the department and are advancing their own personal agenda. But let me be clear about this: Based on my personal dealings with the president, there is no basis to invoke the 25th Amendment."
The President is reported to have responded to publication of the piece by asking allies inside the White House and out if he should fire Rosenstein. Almost all of them – including his favorite FOX News hosts and leaders of the House Freedom Caucus – advised against it. Some even suggested the story was bait for a trap.
On Monday morning, The Wall Street Journal reported that Rosenstein was "headed to the White House and is expecting to be fired by President Trump … creating an uncertain situation at the top of the Justice Department and in the special counsel's probe into Russian electoral interference in the 2016 presidential election. Mr. Rosenstein has not submitted his resignation, the person said. The situation remained fluid, however, as another person familiar with the matter said Mr. Rosenstein is expected to resign, and that discussions have been underway about his departure all weekend."
Multiple media outlets confirmed the gist of the story – Rosenstein will be out of his job one way or the other. Axios reported in an exclusive that he had already resigned his position verbally, in a conversation with White House Chief of Staff Gen. John Kelly. CNN, Bloomberg, and The Washington Post confirmed this reporting, but NBC reported that Rosenstein was refusing to resign, saying President Trump would have to fire him.
Earlier this year, Tea Party Patriots Action ran a TV ad demanding that Rosenstein either "do his job or resign." The ad said Rosenstein's "incompetence and abuse of power have undermined congressional investigations, led to stonewalling, and tarnished the credibility of the Department of Justice."
SCOTUS:
I'm not going to take up any more time than necessary to detail the ups and downs of the Kavanaugh confirmation circus. Suffice it to say the following:
On Monday morning, it was the position of the Senate Judiciary Committee that there was no need to hold a hearing to allow Dr. Christine Blasey Ford, Judge Kavanaugh's accuser, to testify. That was a legally strong but politically untenable position. By late afternoon, that had changed, and Judiciary Committee Chairman Chuck Grassley had extended to her an invitation to share with the Judiciary Committee her testimony in whatever form worked best for her – Grassley offered her a public hearing, or a private hearing, or a phone call with her, or an interview with Judiciary Committee staffers, or even having Judiciary Committee staffers fly to California to interview her.
Her lawyers didn't respond for several days. This, even though her first attorney had said on TV on Monday morning that she wanted to share her story with the Judiciary Committee. They contented themselves with hiding behind Senate Democrats, who demanded a full FBI investigation of the allegations and said that without an FBI investigation, it wouldn't be fair to Dr. Ford.
Of course, the FBI isn't the proper law enforcement agency to investigate this allegation, for the simple reason that what is alleged to have happened is not a federal crime. The proper investigating authorities would have been local prosecutors in Maryland. But the alleged incident occurred 36 years ago, and there is no possibility of locating forensic evidence, anyway.
Of course, in our system of justice, eyewitness testimony under oath is evidence. The problem for Dr. Ford and her accusations is that every other person she alleges was there at the party in question denies having been there. And they have done so under penalty of perjury, under questioning by Judiciary Committee staff. She, for the record, has yet to say anything under oath.
What we have here is an allegation that is unproven, and unproveable.
By midweek everyone was wondering what was the deal. Was she going to testify, or not? Her lawyers finally responded to Grassley with a set of conditions. She would agree to come to Washington to testify if her conditions were met, they said. Among the conditions: She would never be in the same room as Kavanaugh; she would not be interviewed by staff or outside counsel, but would be questioned only by Senators; security precautions would have to be arranged to her satisfaction; she would give the committee a list of witnesses she wanted questioned; and Kavanaugh would testify first.
It appears that Grassley agreed to several of the conditions, but he held firm on the important ones. The Committee would decide who was going to ask her questions, only she and Kavanaugh were going to testify, and Kavanaugh was going to testify after she was done with her testimony, abiding by the principle that the burden is on the accuser to prove the allegation, and the accused has the right to hear the case against him before responding.
Chairman Grassley released a statement on Friday morning inviting Dr. Ford one final time to work with committee staff to make arrangements for her testimony this coming week. He also said that if she declined the invitation, then he would take the Monday meeting time that had already been arranged for their testimony and use it instead as a business meeting of the committee, at which time the committee would consider and vote on the Kavanaugh nomination.
First, the deadline for her lawyers to respond was set at Friday morning at 10 AM. Then the deadline was moved to Friday afternoon at 5 PM. Then the deadline was moved again, to Friday evening at 10 PM. Then the deadline was moved yet again to accommodate her.
On Saturday afternoon, her lawyers responded by telling Grassley that Dr. Ford would like to testify before the Judiciary Committee this week, and they looked forward to working out the details of that testimony. The media went nuts, saying she had "accepted" Grassley's invitation. But, of course, if her lawyers are still working out terms, that means by definition that they have not "accepted" Grassley's terms. Which means we really haven't moved at all from where we were a week ago, except the Democrats are one week closer to delaying the Kavanaugh nomination beyond the elections in November.
Late Saturday evening, Dr. Ford agreed to testify in front of the Judiciary Committee on Thursday at 10 AM. The rest of the details are yet to be worked out.
Last night, The New Yorker published a story entitled, "Senate Democrats Investigate a New Allegation of Sexual Misconduct, from Brett Kavanaugh's College Years," in which a female former classmate of Kavanaugh's from Yale alleges that he exposed himself to her while the two were drunk at a dorm room party in his first year of college.
Wrote The New Yorker, "The woman at the center of the story, Deborah Ramirez, who is fifty-three, attended Yale with Kavanaugh, where she studied sociology and psychology. Later, she spent years working for an organization that supports victims of domestic violence. The New Yorker contacted Ramirez after learning of her possible involvement in an incident involving Kavanaugh. The allegation was conveyed to Democratic senators by a civil-rights lawyer. For Ramirez, the sudden attention has been unwelcome, and prompted difficult choices. She was at first hesitant to speak publicly, partly because her memories contained gaps because she had been drinking at the time of the alleged incident. In her initial conversations with The New Yorker, she was reluctant to characterize Kavanaugh's role in the alleged incident with certainty. After six days of carefully assessing her memories and consulting with her attorney, Ramirez said that she felt confident enough of her recollections to say that she remembers Kavanaugh had exposed himself at a drunken dormitory party …"
In other words, Ms. Ramirez did not come forward of her own initiative. It appears Senate Democrats began to scramble after realizing the Ford accusations were falling apart, and began reaching out to reporters with "news" of this new allegation, an allegation she didn't feel comfortable making until after she had spent six days "carefully assessing her memories and consulting with her attorney."
Perhaps more importantly, The New Yorker article itself admits credibility problems regarding corroboration from other witnesses:
"In a statement, two of those male classmates who Ramirez alleged were involved in the incident, the wife of a third male student she said was involved, and three other classmates, Dino Ewing, Louisa Garry, and Dan Murphy, disputed Ramirez's account of events: 'We were the people closest to Brett Kavanaugh during his first year at Yale. He was a roommate to some of us, and we spent a great deal of time with him, including in the dorm where this incident allegedly took place. Some of us were also friends with Debbie Ramirez during and after her time at Yale. We can say with confidence that if the incident Debbie alleges ever occurred, we would have seen or heard about it—and we did not. The behavior she describes would be completely out of character for Brett. In addition, some of us knew Debbie long after Yale, and she never described this incident until Brett's Supreme Court nomination was pending. Editors from the New Yorker contacted some of us because we are the people who would know the truth, and we told them that we never saw or heard about this.'"
The New Yorker piece then continues:
"The former friend who was married to the male classmate alleged to be involved, and who signed the statement, said of Ramirez, 'This is a woman I was best friends with. We shared intimate details of our lives. And I was never told this story by her, or by anyone else. It never came up. I didn't see it; I never heard of it happening.' She said she hadn't spoken with Ramirez for about ten years, but that the two women had been close all through college, and Kavanaugh had remained part of what she called their 'larger social circle.' In an initial conversation with The New Yorker, she suggested that Ramirez may have been politically motivated. Later, she said that she did not know if this was the case."
Reporters from other news outlets had been chasing this story for the last several weeks, but had failed to find enough corroboration to deem it print-worthy. The New York Times reported, "The Times had interviewed several dozen people over the past week in an attempt to corroborate her story, and could find no one with firsthand knowledge. Ms. Ramirez herself contacted former Yale classmates asking if they recalled the incident and told some of them that she could not be certain Mr. Kavanaugh was the one who exposed himself."
SPENDING:
When the House returns on Tuesday, there will be four legislative days left before the end of the fiscal year, which occurs next Sunday, September 30.
On Wednesday, as noted above, the House will take up the conference report attached to H.R. 6157, the two-bill minibus that combines spending for the Department of Defense with the Departments of Labor, Health and Human Services, Education, and related agencies, and which also contains a Continuing Resolution to fund the rest of those parts of the government that have not yet been funded. Because it combines a mini-omnibus bill with a Continuing Resolution, it's called a "CROmnibus."
In order for the government to remain open beyond next Sunday, of course, both houses of Congress have to pass the bill, and the president has to sign it into law. The Senate passed it last week, and the House will likely pass it this week.
But late last week, President Trump raised eyebrows with a tweet suggesting he just might not sign the bill – tweeted he on Thursday morning, "I want to know, where is the money for the Border Security and the WALL in this ridiculous Spending Bill, and where will it come from after the Midterms? Dems are obstructing Law Enforcement and Border Security. REPUBLICANS MUST FIALLY GET TOUGH!" he added, in ALL CAPS.
As always, stay tuned.
SUGGESTED READING:
JENNY BETH MARTIN/TEA PARTY PATRIOTS:
Daily Press: Tea Party Founder To Speak At Special Meeting In Mentone
FBI/DOJ:
Politico: Trump Orders Declassification Of Surveillance Application, Release Of Comey Texts
Hill: Trump To Declassify Controversial Text Messages Related To Russia Probe
RC: Trump Reverses Self on DOJ, FBI Documents He Says Show Bias
Politico: Trump Ditches Plans To Quickly Release Russia Probe Documents
NYT: In Reversal, Trump No Longer Demands Declassification of Russia Documents
WT: James Comey Was Chief Anti-Trump Dossier Proponent Within US Intelligence Community
Hill: Republicans Threaten To Subpoena Nellie Ohr
Hill: FBI Memos Detail Partisan Axes Secret Conflicts Behind The Russia Election Meddling Assessment
SC: FBI Memos Raise Deep Questions About Russia/Trump Intel Assessment
WT: James Comey Was Chief Anti-Trump Dossier Proponent Within U.S. Intelligence Community
NYT: Rod Rosenstein Suggested Secretly Recording Trump and Discussed 25th Amendment
FOX:Jarrett: Rod Rosenstein's Coup Attempt To Depose Trump Should Not Go Unpunished
Politico: Rosenstein's Hill Tormentors Surprisingly Cautious After Bombshell Report
WaPo: 4 Things We Need To Know About the Rod Rosenstein Bombshell
Hill: Rosenstein Report Gives GOP New Ammo Against DOJ
WaPo: Lindsey Graham: Appoint Special Counsel To Investigate 'Bureaucratic Coup' Against Trump
WSJ: Deputy Attorney General Rod Rosenstein Expects To Be Fired, Clouding Mueller Investigation
Hill: Rosenstein Heads to White House, Expects To Be Fired
Axios: Exclusive: Rod Rosenstein Is Resigning
IMMIGRATION:
Hill: Parts of Border Wall To Begin Construction
SCOTUS:
Politico: Senate Panel Plans Hearing For Kavanaugh's Accuser To Testify
Hill: Trump Says Kavanaugh Vote May Be Delayed
Politico: McConnell Works Feverishly Behind The Scenes To Save Kavanaugh
Bloomberg: White House Hasn't Asked FBI To Vet Kavanaugh Allegations, Sources Say
Hill: Kavanaugh Allegations Set Stage For Anita Hill Sequel
Politico: Red-State Democrats Call For More Deliberations On Kavanaugh After Assault Allegations
Hill: Kavanaugh's Classmate Tells Senators He Won't Testify
RC: Kavanaugh Accuser Rejects Proposal For Monday Senate Judiciary Committee Hearing
Hill: McConnell Tamps Down Any Talk Of Kavanaugh Withdrawal
Hill: Grassley: No Reason To Delay Kavanaugh Hearing
Politico: Democrats Ask McGahn If He Knew Of Kavanaugh Assault Claim
Politico: When 11 Men Interrogate: GOP Tries To Head Off Kavanaugh Debacle
Politico: GOP Presses Kavanaugh Vote with Accuser's Testimony in Doubt
WE: Former Kavanaugh Classmate Denies Knowing About Party, Being Present During Alleged Sexual Assault
Politico: Kavanaugh Accuser: FBI Should Investigate Claim Of Sexual Assault
WaPo: Grassley Says Monday's Hearing To Be Limited To Kavanaugh And His Accuser
Politico: Kavanaugh Crisis Bonds Trump With Wary Republicans
Politico: GOP Presses Kavanaugh Vote With Accuser's Testimony In Doubt
RC: Grassley Says Monday Hearing Not Likely Without Kavanaugh Accuser
WE: Grassley Rejects FBI Examination, Still Pushing For Testimony From Kavanaugh's Accuser
WE: Blasey Ford Refuses Monday Hearing, Kavanaugh Appears Confident
Hill: Trump, GOP Regain Edge In Kavanaugh Battle
Hill: Key GOP Senators Appear Cool To Kavanaugh Accuser's Demand
Politico: McCaskill To Vote No On Kavanaugh Confirmation
Politico: 'We're Very Confident' Trump, GOP Bullish About Kavanaugh's Survival
Politico: Kavanaugh Saga Sets Washington Rumor Mill On Fire
Politico: Timeline: How An Allegation Against Kavanaugh Came To Light And Shook Washington
NRO: Do Democrats Really Believe Ford Doesn't Have To Prove Her Claim?
Hill: Ford Lawyer Proposes Testifying Next Thursday
Hill: Ford Taps Obama, Clinton Alum To Navigate Senate Hearing
Hill: Ford Opens Door to Testifying Next Week
Hill: Ford Opens Door To Testifying Next Week
NYT: Christine Blasey Ford Opens Negotiations That Could Lead To Her Testifying Next Week
NRO: Anatomy Of A Left Wing Political Drive By Hit Against A SCOTUS Nominee
WaPo: Kavanaugh Accuser Won't Testify Monday But Open To Doing So Later Next Week
Politico: Accusers Camp Floats Thursday Testimony, Other Conditions In Talks With Senate
NRO: Kavanaugh Accuser Must Testify
WaPo: Kavanaugh Ally Says He Did Not Communicate with White House or Supreme Court Nominee About Theory of Another Attacker
Politico: PR Firm Helped Whelan Stoke Half-Baked Kavanaugh Alibi
Politico: Collins 'Appalled' by Trump's Attack on Kavanaugh Accuser
NRO: McCarthy: No Hearing; Just Vote on Kavanaugh Nomination
WE: Chuck Grassley Extends Deadline for Kavanaugh Accuser
Politico: Grassley Extends Deadline on Kavanaugh Accuser's Decision To Testify
Hill: Kavanaugh Accuser Seeks Additional Day To Decide on Testimony
Hill: Grassley Extends Deadline for Kavanaugh Accuser To Decide on Testifying
Politico: Grassley Extends Deadline on Kavanaugh Accuser's Decision To Testify
WSJ: In the Eye of the Kavanaugh Storm
Hill: Kavanaugh Accuser Agrees To Testify Next Week
Politico: Kavanaugh Accuser Accepts Senate Judiciary Committee's Request To Testify
Hill: Senate Panel Reaches Tentative Deal for Kavanaugh Accuser To Testify Thursday
NYT: Tentative Deal Reached for Kavanaugh Accuser to Testify on Thursday
NRO: McCarthy: Grassley's Kangaroo Court
NRO: Long-Time Friend of Christine Blasey Ford Contradicts Her on Party
Hill: Ford Friend Says She Doesn't Recall Party Where Alleged Assault Occurred
WaPo: 'Incredibly Frustrated': Inside the GOP Effort To Save Kavanaugh Amid Assault Allegation
NYT: Kavanaugh To Give Senate Calendars from 1982 To Back Up Denial
New Yorker: Senate Democrats Investigate a New Allegation of Sexual Misconduct, from Brett Kavanaugh's College Years
NYT: Christine Blasey Ford Reaches Deal To Testify at Kavanaugh Hearing
Politico: Kavanaugh Confirmation in Renewed Peril after Second Assault Claim
Dr. Christine Blasey Ford's Original Letter to Sen. Dianne Feinstein
SPENDING:
WaPo: Senate Passes Defense and Health Spending Bill, Tries To Defer Border-Wall Fight To After Midterms
RC: Trump Calls Spending Plan Ridiculous
Politico: Trump Ramps Up Shutdown Talks Ahead Of Midterms
DS: Passing Bills on Schedule Isn't Enough. Policy Also Matters.
MISCELLANEOUS:
Bloomberg: Internal RNC Poll: Complacent Trump Voters May Cost GOP Control Of Congress
Politico: Democrats Fear Trump 'October Surprise' Document Dump
WT: Communist GAO Auditor: Federal Bureaucracy Abuzz With Socialists Working On Trump Resistance
Politico: House GOP Rushes To Adjourn by Friday