Tea Party Patriots Citizens Fund Weekly Report from Washington for 9/17/18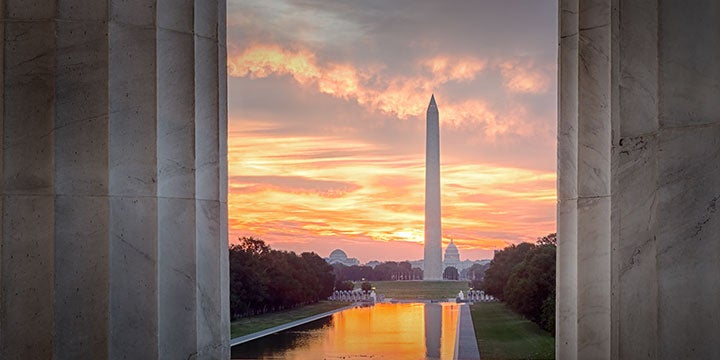 CALENDAR:
The House is in recess this week, and will return on Tuesday, September 25. The Senate will return on Monday, work Monday and part of Tuesday, take Tuesday evening and Wednesday off for Yom Kippur, and then return for Thursday and Friday, according to the Senate's official schedule.
LAST WEEK ON THE HOUSE FLOOR:
The House came back to work on Wednesday afternoon and passed three bills under Suspension of the Rules.
On Thursday, the House passed the Rule that would govern debate on H.R. 3798, the Save American Workers Act of 2017, and the conference report to accompany H.R. 5895, making appropriations for energy and water development, legislative branch spending, military construction and veterans affairs and other related agencies for the FY 2019 fiscal year.
Then the House passed a bill under Suspension. And then the House agreed to the conference report accompanying H.R. 5895, the first "minibus" spending bill. It passed on a bipartisan vote of 377-20, and it appropriates $147 billion, about 12 percent of overall projected spending for 2019.
And then they were done.
THIS WEEK ON THE HOUSE FLOOR:
The House is in recess this week.
LAST WEEK ON THE SENATE FLOOR:
The Senate came back to work on Wednesday afternoon and voted to invoke cloture on the nomination of Charles Rettig to the Commissioner of the Internal Revenue Service. Later that afternoon, the Senate voted by 64-33 to confirm Rettig to that position.
Then the Senate voted to agree to the conference report accompanying H.R. 5895, the first minibus spending bill. The vote to agree to the conference report was 92-5, with three not voting. The five who opposed the conference report were Jeff Flake of AZ, Kirsten Gillibrand of NY, Ed Markey of MA, Rand Paul of KY, and Elizabeth Warren of MA. The three who didn't vote were Richard Burr of NC, Johnny Isakson of GA, and Bill Nelson of FL.
And then they were done.
THIS WEEK ON THE SENATE FLOOR: 
The Senate will return to work Monday. Following any Leader remarks, the Senate will proceed to consideration of H.R. 6, the Opioids bill, with the debate time on H.R. 6 and S. 2554, the Patient Right To Know Drug Prices Act running concurrently.
At 5:30 PM Monday, the Senate will proceed to three roll call votes on the following – adoption of an amendment by Mike Lee to S. 2554; passage of S. 2554, as amended, if needed; and passage of H.R. 6, the Opioids bill, as amended.
We also expect the Senate to vote this week on the second minibus spending bill, the one combining the spending bill for the Department of Defense with the spending bill for the Departments of Labor, Health and Human Services, and Education and related agencies. We'll talk more about that in a moment.
FBI/DOJ:
Last Monday, Congressman Mark Meadows sent a letter to Deputy Attorney General Rod Rosenstein, saying, "a review of the new documents raises grave concerns regarding an apparent systemic culture of media leaking by high-ranking officials at the FBI and DOJ related to ongoing investigations." He was referring to newly released text messages and documents obtained by the House Oversight and Government Reform Committee that reveal that members of the FBI and DOJ led a coordinated effort to leak unverified information to the press regarding alleged collusion with Russia to damage the Trump Administration, according to investigative reporter Sara Carter. You can read more about it in the Suggested Reading.
I would also commend to your attention a piece in The Hill by John Solomon, who writes in part:
To date, Lisa Page's infamy has been driven mostly by the anti-Donald Trump text messages she exchanged with fellow FBI agent Peter Strzok as the two engaged in an affair while investigating the president for alleged election collusion with Russia.
Yet, when history judges the former FBI lawyer years from now, her most consequential pronouncement may not have been typed on her bureau-issued Samsung smartphone to her colleague and lover.
Rather, it might be eight simple words she uttered behind closed doors during a congressional interview a few weeks ago.
"It's a reflection of us still not knowing," Page told Rep. John Ratcliffe (R-Texas) when questioned about texts she and Strzok exchanged in May 2017 as Robert Mueller was being named a special prosecutor to take over the Russia investigation.
With that statement, Page acknowledged a momentous fact: After nine months of using some of the most awesome surveillance powers afforded to U.S. intelligence, the FBI still had not made a case connecting Trump or his campaign to Russia's election meddling.
Page opined further, acknowledging "it still existed in the scope of possibility that there would be literally nothing" to connect Trump and Russia, no matter what Mueller or the FBI did.
"As far as May of 2017, we still couldn't answer the question," she said at another point.
I reached out to Page's lawyer, Amy Jeffress, on Friday. She declined to answer questions about her client's cooperation with Congress.
It might take a few seconds for the enormity of Page's statements to sink in. After all, she isn't just any FBI lawyer. She was a lead on the Russia case when it started in summer 2016, and she helped it transition to Mueller through summer 2017.
For those who might cast doubt on the word of a single FBI lawyer, there's more.
Shortly after he was fired, ex-FBI Director James Comey told the Senate there was not yet evidence to justify investigating Trump for colluding with Russia. "When I left, we did not have an investigation focused on President Trump," Comey testified.
And Strzok, the counterintelligence boss and leader of the Russia probe, texted Page in May 2017 that he was reluctant to join Mueller's probe and leave his senior FBI post because he feared "there's no big there, there."
The Department of Justice (DOJ) inspector general asked Strzok shortly before he was fired from the FBI what he meant by that text, and he offered a most insightful answer.
Strzok said he wasn't certain there was a "broad, coordinated effort" to hijack the election and that the evidence of Trump campaign aides talking about getting Hillary Clinton dirt from Russians might have been just a "bunch of opportunists" talking to heighten their importance.
Strzok added that, while he raised the idea of impeachment in some of his texts to Page, "I am, again, was not, am not convinced or certain that it will," he told the IG.
So, by the words of Comey, Strzok and Page, we now know that the Trump Justice Department — through Deputy Attorney General Rod Rosenstein — unleashed the Mueller special prosecutor probe before the FBI could validate a connection between Trump and Russia.
Which raises the question: If there was no concrete evidence of collusion, why did we need a special prosecutor?
SCOTUS:
On Monday of last week, we learned that two groups in Maine – Mainers for Accountable Leadership, and Maine People's Alliance – have threatened Sen. Susan Collins over her upcoming vote on the confirmation of Judge Brett Kavanaugh. The groups have created a crowd-sourced fundraising campaign aimed at raising $1.3 million in pledges for her 2020 reelection campaign. If she votes the way they want her to, they will refund the pledges; if she votes against the way they want her to, they will give the money to her opponent, who has yet to be determined.
Federal law declares it a violation whenever a party "directly or indirectly gives, offers, or promises anything of value to any public official … for or because of any official act performed or to be performed by such public official …"
Look at this way:  If a group of thugs walked into Sen. Collins' office with a bag full of money and told her to her face that if she voted a certain way, they were going to give her the money, we would all understand that as an act of bribery, wouldn't we? So why would it NOT be bribery if they told her that if she voted a certain way, they would give the bag of money to her opponent?
As of Wednesday afternoon, 40,897 prospective donors had pledged $1,137,595 for the campaign.
Not surprisingly, Sen. Collins is having none of it. "I have had three attorneys tell me that they think it is a clear violation of the federal law on bribery," she told The Wall Street Journal. "Actually, two told me that; one told me it's extortion."
Continued the Senator: "It's offensive. It's of questionable legality. And it is extraordinary to me that people would want to participate in trying to essentially buy a Senator's vote."
While that drama continues to play out, on Thursday, Senate Democrats on the Judiciary Committee revealed that they had referred to the FBI for investigation a complaint against Judge Kavanaugh. The complaint regarded sexual misconduct, and it dated back to his high school days, coming from an anonymous female who first approached Democratic Congresswoman Anna Eshoo, her Congresswoman, back in July. The letter was also sent to Sen. Dianne Feinstein, the ranking Democrat on the Judiciary Committee.
Ronan Farrow and Jane Mayer published a piece in The New Yorker about this letter on Friday. According to the letter, the woman alleged that during an encounter at a party in the early 1980s, "Kavanaugh held her down, and that he attempted to force himself on her. She claimed in the letter that Kavanaugh and a classmate of his, both of whom had been drinking, turned up music that was playing in the room to conceal the sound of her protests, and that Kavanaugh covered her mouth with his hand. She was able to free herself," wrote Farrow and Mayer.
Kavanaugh responded with a categorical denial: "I categorically and unequivocally deny this allegation. I did not do this back in high school or at any time."
Kavanaugh's classmate who was alleged to have taken part in the misconduct is Mark Judge. He spoke to a reporter for The Weekly Standard on Friday and strongly denied that such an event had ever occurred. "It's just absolutely nuts. I never saw Brett act that way," he said.
Meanwhile, Kavanaugh and a network of his clerks and former clerks went to work, contacting more than five dozen women who have known Kavanaugh since high school. Within 24 hours, they had a letter signed by 65 women, defending Kavanaugh. Said the letter, "Through the more than 35 years we have known him, Brett has stood out for his friendship, character, and integrity. In particular, he has always treated women with decency and respect. That was true when he was in high school, and it has remained true to this day."
As of Sunday morning, it appeared that Kavanaugh was on track for a confirmation vote in the Judiciary Committee on Thursday of this week, with a floor vote to confirm him the following week.
But that calculation may have changed, because the anonymous female decided on Sunday to stop being anonymous. She spoke on the record to The Washington Post.
Her name is Christine Blasey Ford, and in the Washington Post piece based on the interview – entitled, "California Professor, Writer of Confidential Brett Kavanaugh Letter, Speaks Out about Her Allegation of Sexual Assault" – she tells the story in some detail.
The Post piece begins by laying out the circumstances of her decision to come forward:
She contacted The Post through a tip line in early July, when it had become clear that Kavanaugh was on the shortlist of possible nominees to replace retiring justice Anthony M. Kennedy but before Trump announced his name publicly. A registered Democrat who has made small contributions to political organizations, she contacted her congresswoman, Democrat Anna G. Eshoo, around the same time. In late July, she sent a letter via Eshoo's office to Sen. Dianne Feinstein of California, the ranking Democrat on the Judiciary Committee.
In the letter, which was read to The Post, Ford described the incident and said she expected her story to be kept confidential. She signed the letter as Christine Blasey, the name she uses professionally.
Though Ford had contacted The Post, for weeks, she declined to speak on the record as she grappled with concerns about what going public would mean for her and her family — and what she said was her duty as a citizen to tell the story.
She engaged Debra Katz, a Washington lawyer known for her work on sexual harassment cases. On the advice of Katz, who believed Ford would be attacked as a liar if she came forward, Ford took a polygraph test administered by a former FBI agent in early August. The results, which Katz provided to The Post, concluded that Ford was being truthful when she said a statement summarizing her allegations was accurate.
Then the Post piece moves to her allegation:
After so many years, Ford said she does not remember some key details of the incident. She said she believes it occurred in the summer of 1982, when she was 15, around the end of her sophomore year at the all-girls Holton-Arms School in Bethesda. Kavanaugh would have been 17 at the end of his junior year at Georgetown Prep.
At the time, Ford said, she knew Kavanaugh and Judge as "friendly acquaintances" in the private-school social circles of suburban Maryland. Her Holton-Arms friends mostly hung out with boys from the Landon School, she said, but for a period of several months socialized regularly with students from Georgetown Prep.
Ford said she does not remember how the gathering came together the night of the incident. She said she often spent time in the summer at the Columbia Country Club pool in Chevy Chase, where in those pre-cellphone days, teenagers learned about gatherings via word of mouth. She also doesn't recall who owned the house or how she got there.
Ford said she remembers that it was in Montgomery County, not far from the country club, and that no parents were home at the time. Ford named two other teenagers who she said were at the party. Those individuals did not respond to messages on Sunday morning.
She said she recalls a small family room where she and a handful of others drank beer together that night. She said that each person had one beer but that Kavanaugh and Judge had started drinking earlier and were heavily intoxicated.
… Ford said that on the night of the party, she left the family room to use the bathroom, which was at the top of a narrow stairway. She doesn't remember whether Kavanaugh and Judge were behind her or already upstairs, but she remembers being pushed into a bedroom and then onto a bed. Rock-and-roll music was playing with the volume turned up high, she said.
She alleges that Kavanaugh — who played football and basketball at Georgetown Prep — held her down with the weight of his body and fumbled with her clothes, seemingly hindered by his intoxication. Judge stood across the room, she said, and both boys were laughing "maniacally." She said she yelled, hoping that someone downstairs would hear her over the music, and Kavanaugh clapped his hand over her mouth to silence her.
At one point, she said, Judge jumped on top of them, and she tried unsuccessfully to wriggle free. Then Judge jumped on them again, toppling them, and she broke away, she said.
She said she locked herself in the bathroom and listened until she heard the boys "going down the stairs, hitting the walls." She said that after five or ten minutes, she unlocked the door and made her way through the living room and outside. She isn't sure how she got home
Ford said she has not spoken with Kavanaugh since that night. And she told no one at the time what had happened to her. She was terrified, she said, that she would be in trouble if her parents realized she had been at a party where teenagers were drinking, and she worried they might figure it out even if she did not tell them.
You'll find the entire piece in the Suggested Reading.
As of last week, the FBI had declined to investigate. I doubt they'll maintain that position now that the accuser has gone public, and Sen. Feinstein has called for them to reopen their investigation. And for those of you wondering what the FBI has to do with what in other circumstances would be a matter for local law enforcement, the FBI is tasked with conducting background checks on federal judicial nominees.
As of Sunday afternoon, most Republican Senators seemed to be sticking by Kavanaugh. But Politico reported at 7:22 PM Sunday evening that Arizona Republican Senator Jeff Flake is uncomfortable voting to advance Kavanaugh's nomination later this week, and believes that other Republicans share his concerns. That's a real problem, because Flake is a member of the Judiciary Committee, which is now composed of 11 Republicans and 10 Democrats. If Flake were to cross over and vote with the Democrats, Kavanaugh would lose in the committee by 10-11. Majority Leader McConnell could bring the nomination directly to the floor, but we have no indication yet that he's willing to do that.
On the Today Show on Monday morning, the accuser's lawyer said her client would be willing to testify publicly before the Senate Judiciary Committee.
Needless to say, stay tuned.
SPENDING:
On Thursday, House and Senate negotiators announced they had come to agreement on a second minibus spending bill. It combines the appropriations bill for the Department of Defense with the appropriations bill for the Departments of Labor, Health and Human Services, and Education, and related agencies. This bill alone contains about 60 percent of the discretionary spending that Congress gets to vote on every year. Combined with the first minibus that passed both houses and went to the president last week, that's about 75 percent of the discretionary spending Congress will appropriate, and it's actually getting done in a timely fashion. That's the Pentagon's first on-schedule spending bill since 2008, and that was one of the Trump Administration's top legislative priorities this year.
That's the good news.
You know the bad news already – it spends money out the wazoo.
The Defense Department provision of the bill includes $674.4 billion, which is a $20 billion increase over the FY 2018 enacted level. That's $606.5 billion in base funding and $67.9 billion for Overseas Contingency Operations (OCO) funding.
The Departments of Labor, Health and Human Services, and Education provision of the bill provides $178.1 billion in discretionary funding. That includes $39.1 billion for the National Institutes of Health, a $2 billion increase on top of last year's increase. In fact, since Republicans took back the Senate in time for the FY 2016 funding cycle, they've increased spending on NIH by $9 billion per year, about 30 percent more than what we were spending on NIH before Republicans took control of the appropriations process.
But that's not all the bad news. In addition to spending money out the wazoo, and spending it on things conservatives hate, there's a catch – the package under which it will be brought to the floor also contains a Continuing Resolution to fund the rest of the government until December 7, about a month after the elections.
In other words, House and Senate appropriators, both Republicans and Democrats, are boxing in President Trump. He can sign the bill, and swallow a lot of domestic spending he doesn't like, and postpone a fight over funding for his wall until after the election, or he can veto the package and shut down most of the government.
The Republican Study Committee in the House issued a statement Thursday that suggested its members would be willing to vote against the spending package, even if that means voting against the Defense bill. Stay tuned.
TAX REFORM: 
On Thursday, the House Ways and Means Committee passed on a party-line 21-15 vote the package it's calling "Tax Reform 2.0," which, among other things, makes permanent the individual tax cuts included in the 2017 Tax Cut and Jobs Act. You'll recall that because of budget rules, the individual tax cuts in that law were set to expire in 2025, which would have meant a huge tax increase for individuals. This new package solves that problem by removing the provisions that cause the individual tax cuts to expire.
The Joint Committee on Taxation, Congress' official tax scorekeeper, estimates that making the individual tax cuts permanent will save American taxpayers $631 billion over ten years. Of course, that's not the way they explain it – they say it will reduce federal revenue by that amount, because in their minds, all that money belongs to the federal government in the first place.
SUGGESTED READING:
JENNY BETH MARTIN/TEA PARTY PATRIOTS:
WT: Jenny Beth Martin: Bribing for Votes in Maine
AGENDA:
Politico: GOP Faces Deadline Crunch As Threat Of Losing House Deepens
Politico: McConnell Screws Democrats Ahead Of Election With October Session
FBI/DOJ:
Sara Carter: New Texts Reveal FBI Leaked Information To Press To Damage Trump
Fox News: New Strzok-Page Texts Reveal Others Were Leaking 'Like Mad' In Lead Up To Russia Probe
Hill: Solomon: Lisa Page Bombshell: FBI Couldn't Prove Trump-Russia Collusion Before Mueller Appointment
GOOGLE:
CNBC: Kevin McCarthy Blasts Google, Accuses It Of Bias And Censorship
USA Today: Not Just Conservatives: Google & Big Tech Can Shift Millions Of Votes In Any Direction
IRS:
AP: Senate OKs Trump Choice for IRS Head over Democrats' Protest
Politico: Rettig Takes Over At IRS Amid Budgetary Challenges And Regulatory Crunch
LEADERSHIP:
Politico: Right Mounts Campaign To Make Jim Jordan House GOP Leader
Breitbart: Conservative Leaders: Next Speaker Must Come From Outside Current Leadership
SCOTUS:
WaPo: Booker's Dramatic Violation Of Senate Rules Explained
WaPo: Activists Raised $1 Million To Defeat Susan Collins If She Votes Against Kavanaugh; She Claims Bribery
WSJ: You Can't Bribe Susan Collins
Politico: The Last Ditch Effort To Stop Kavanaugh
Hill: GOP Senators Condemn Vulgar Messages Directed At Collins Over Kavanaugh Vote
Politico: Kavanaugh Moves Toward Confirmation Vote
New Yorker: A Sexual-Misconduct Allegation Against the Supreme Court Nominee Brett Kavanaugh Stirs Tension Among Democrats in Congress
Politico: Sexual Assault Claim Leaves Kavanaugh Nomination in Limbo
Hill: Kavanaugh Denies Sexual Misconduct Allegation
WaPo: Kavanaugh Denies Decades-Old Allegation of Potential Sexual Misconduct
TWS: Kavanaugh Classmate Named in Letter Strongly Denies Allegations of Misconduct
CNN: Read the Letter Christine Blasey Ford  Sent Accusing Brett Kavanaugh of Sexual Misconduct
WaPo: California Professor, Writer of Confidential Brett Kavanaugh Letter, Speaks Out About Her Allegation of Sexual Assault
Hill: Kavanaugh Accuser Breaks Silence over Sexual Misconduct Allegation
WaPo: Republican Senators Rush to Kavanaugh's Defense After Woman Comes Forward Publicly with Sexual Misconduct Allegation
Politico: Flake Opposes Quick Vote on Kavanaugh, Putting Confirmation in Doubt
Hill: Allegations Throw Kavanaugh Confirmation into Turmoil
Hill: Lawyer: Kavanaugh Accuser Is Willing To Testify Publicly to Senate Judiciary Committee
Politico: 'I Do Not Know This Woman': Trump Allies Rally to Kavanaugh's Defense
WE: The Long Silences of Christine Blasey Ford and Dianne Feinstein
WE: Democrats Have Already Won by Leaking This Accusation Against Brett Kavanaugh, Even If They Can't Keep Him Off the Supreme Court
SPENDING:
Hill: Senate Approves First 2018 Spending Package
WaPo: Senate Passes Bipartisan Spending Package As Lawmakers Eye Shutdown Deadline
Hill: Congress Sends First Spending Package to Trump in Push To Avert Shutdown
Politico: Congress Dares Trump To Shut Down Government In New Spending Deal
RC: Violence Against Women Act Extension Included in Stopgap Spending Deal
RC: Electronic Campaign Filing And McCain Gratuity Included In Spending Package
Politico: Congress Dares Trump To Shut Down the Government in New Spending Deal
Romney: As I See It: National Debt
TAX REFORM:
Politico: At Risk House Republicans Say No To New Tax Bill
Hill: House Lawmakers Unveil Tax Reform 2.0 Ahead Of Midterms
Hill: House Panel Advances Key Bill In New Round Of GOP Tax Cuts
WOODWARD BOOK/NYT ANONYMOUS OP-ED:
DC: Bob Woodward Has A Trail Of Accuracy Issues That Nobody Is Talking About
MISCELLANEOUS:
NPR: Exploring Why So Many Americans Don't Vote
Hill: Trump Authorizes Sanctions Against Foreign Governments That Interfere In US Elections
Politico: Polls: Republicans Lead In Three Key Senate Races; Democrats In Two
Reuters: Many Battleground U.S. House Districts See Strong 2017 Income Growth