Tea Party Patriots Citizens Fund Weekly Report from Washington for 8/6/18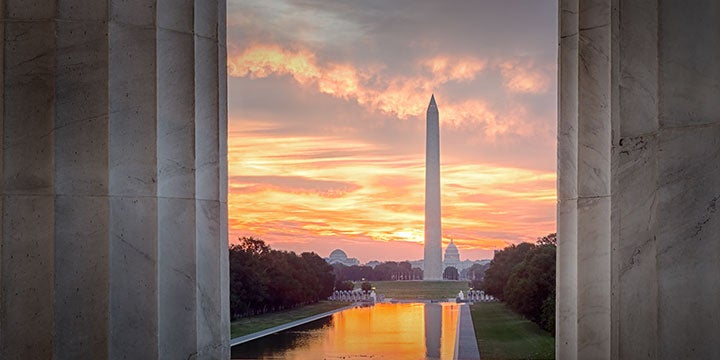 CALENDAR:
The House and Senate are both in recess. The Senate will return on Wednesday, August 15, but the House will not return until Tuesday, September 4.
LAST WEEK ON THE HOUSE FLOOR:
The House was out of session last week.
THIS WEEK ON THE HOUSE FLOOR:
The House is in recess this week.
LAST WEEK ON THE SENATE FLOOR: 
The Senate returned to work last Monday and voted to invoke cloture on the nomination of Britt Cagle Grant to be U.S. Circuit Judge for the Eleventh Circuit. The cloture motion passed by a vote of 52-44.
On Tuesday, the Senate voted to pass a Motion to Concur in the House Amendments to S. 1182, an act to extend the National Flood Insurance Program. The motion passed by a vote of 86-12.
Later Tuesday, the Senate voted to confirm Britt Cagle Grant to be a U.S. Circuit Judge for the Eleventh Circuit. The vote to confirm was 52-46.
Then the Senate moved to consider H.R. 6147, the minibus appropriations bill that had come over from the House. Sen. Cruz of TX offered an amendment to prohibit the use of funds to carry out the District of Columbia's health insurance individual mandate, but it was tabled by a vote of 54-44.
On Wednesday, the Senate voted to pass H.R. 6147 as amended. The amended minibus appropriations bill included funding for Interior, Environment, Financial Services and General Government, Agriculture, Rural Development, Food and Drug Administration, and Transportation, Housing and Urban Development. That bill will now go to conference with the House, which passed its own version earlier.
Later Wednesday, the Senate voted to agree to the Conference Report on H.R. 5515, the National Defense Authorization Act. The vote to pass it was 87-10.
And then they were done.
THIS WEEK ON THE SENATE FLOOR:
The Senate is in recess this week.
FBI/DOJ:
On Wednesday, July 25, eleven House conservatives – led by Mark Meadows and Jim Jordan – introduced H.Res. 1028, impeaching Rod Rosenstein, the Deputy Attorney General of the United States, for high crimes and misdemeanors.
On Thursday, July 26, Meadows said he was tabling his efforts to impeach Rosenstein, and would instead offer the Department of Justice one more opportunity to provide documents that have been requested previously, and then, if Justice still stonewalls, he would move to have Rosenstein held in contempt of Congress.
IMMIGRATION:
On Friday, August 2, a D.C.-based federal district judge ordered the Trump Administration to reopen in full the Deferred Action for Childhood Arrivals program the Administration had ended last September.
But the reopening will not be immediate – instead, U.S. District Judge John Bates put a hold on the order until August 23 to give the Trump Administration an opportunity to appeal the decision.
Bates also threatened to vacate the memo terminating the DACA program if Trump Administration officials do not present what he believes is an adequate reason for ending the program.
I've said it many times before – I'm not a lawyer, and I don't even play one on TV. But I do not see how this judge's ruling can stand. Stay tuned.
LEADERSHIP:
On Thursday, July 26, the last day the House was in session, Rep. Jim Jordan of OH confirmed he is campaigning for Speaker of the House.
He is the second Republican leader to officially announce his desire to replace Paul Ryan as Speaker. Speaking the day before, at an event in Washington, current Majority Leader Kevin McCarthy revealed his own desire for the Speakership.
RUSSIA PROBE:
On Wednesday, August 1, President Trump tweeted that "This is a terrible situation and Attorney General Jeff Sessions should stop this Rigged Witch Hunt right now, before it continues to stain our country any further. Bob Mueller is totally conflicted, and his 17 Angry Democrats that are doing his dirty work are a disgrace to USA!"
Democrats and the media, predictably, went nuts. Before anyone could point out that it obviously wasn't an order to the Attorney General to do anything – he used the word "should," rather than the phrase "I order" or "I direct," for example – the White House and the president's personal lawyers were downplaying his comments, calling them "an expression of his personal opinion."
SCOTUS:
Looks like Senate Republicans have grown spines while no one was looking. Rather than cave in to Senate Democrats' demands that confirmation hearings on Judge Brett Kavanaugh be delayed until they can pore over every single document the judge ever touched in his previous jobs, Senate Judiciary Committee Chairman Chuck Grassley – with the full support of Senate Majority Leader Mitch McConnell – announced he intends to stick to his schedule, with confirmation hearings planned for mid-September, despite an announcement from the general counsel of the National Archives that the Archives won't be able to process all of Kavanaugh's documents until late October.
What's really driving Democrats crazy is that Republicans have only agreed to make available for review documents generated during Kavanaugh's tenure in the White House Counsel's Office during his service in the administration of President George W. Bush, and not the documents produced during the two and a half years he spent as Staff Secretary in the Bush White House.
Nevertheless, the Archives says that between emails and memos, it could end up being about 900,000 pages of documents that they produce for review. To put that in context, the Archives reviewed about 70,000 pages for John Roberts' confirmation as chief justice, and about 170,000 pages for Elena Kagan's confirmation.
And, of course, there's a major, major difference between the Kagan and Kavanaugh confirmations – Kagan had never before been a judge, so the only way to learn anything about her judicial philosophy was to read those 170,000 pages. Kavanaugh, by contrast, has been a judge on the second most powerful court in the land for the last dozen years, and has written 300 opinions. Anyone wanting to learn his judicial philosophy can just read those opinions, which are far more revealing of his judicial philosophy than any emails he wrote or memos he generated.
SPENDING: 
On the spending front, get ready for the Senate to jam the House again. At issue is a move by the Senate to combine two of the largest discretionary spending bills Congress deals with every year – the Defense Department appropriations bill and the appropriations bill for Labor, Education, and Health and Human Services.
The Senate is going to combine the two and then send the combined bill to conference with the House.
Senate Democrats won't offer the votes needed on the Defense appropriations bill until and unless they get assurances their domestic spending priorities will be approved, too. And they can't think of a better way to guarantee approval than to combine the Labor, Education, and HHS funding bill with the defense bill.
House conservatives are going to come under heavy pressure, because there's a separate issue at play here – it's not just the dollar amounts of the spending bills that are at issue, it's the policy riders that are contained therein. House Democrats won't swallow the House's version of Labor, Education, and HHS appropriations because they say it's filled with so-called "poison pill" riders and it's underfunded in key areas of concern to them.
So we may end up seeing another massive spending bill that combines just two stand-alone appropriations bills hit the floor of the Senate when they return in mid-August. Stay tuned.
SUGGESTED READING:
JENNY BETH MARTIN/TEA PARTY PATRIOTS:
WT: Jenny Beth Martin: Protecting Intellectual Property
WT: Trump Team Wants To Roll Back Obama Era Mileage
WT: Rep. Jim Jordan Confirms He's Running For Speaker Of The House
FBI/DOJ:
NRO: FISA Applications Confirm: The FBI Relied On The Unverified Steele Dossier
Politico: Trump Allies Weigh Last-Ditch Bid To Punish Rosenstein
Hill: GOP Lawmakers Introduce Impeachment Resolution Against Rosenstein
WT: Rod Rosenstein Accused Of Hiding Info From Congress In Impeachment Articles
Politico: House Conservatives Move To Impeach Rosenstein
Hill: Meadows Threatens To Force A Vote On Rosenstein Impeachment
Hill: Meadows Backs Off Rosenstein Impeachment After Leadership Talks
Hill: Rosenstein Impeachment Push Divides House GOP Leadership
Politico: Ryan Rejects Conservative Push To Impeach Rosenstein
NRO: The Ill Advised Effort To Impeach Rod Rosenstein
Hill: Majority Of Americans Say FBI Showed Bias In Trump, Clinton Probes
IMMIGRATION:
Politico: 'That Was Not The Deal' McCarthy, Ryan Renege On Immigration Vow
Politico: Judge Orders Full Restart of DACA Program
LEADERSHIP:
Hill: FreedomWorks Pledges To Spend $500,000 To Elect Jordan
Fox News: Who Is Jim Jordan? 3 Things To Know About House Speaker Hopeful
Politico: Texas GOP Weighs Trading Speaker Votes For Key Chairmanship
Hill: McCarthy On Choosing The Next Speaker: 'I Want It To Be Me'
Hill: Ten Dark Horse Candidates For Speaker Of The House
OBAMACARE:
Politico: Trump Administration To Resume ObamaCare's Insurer Payments
Politico: Trump Whacks ObamaCare By Boosting Short-Term Health Plans
RUSSIA:
Politico: Senate Eyes Hitting Russia In Slap To Trump
RUSSIA PROBE:
Politico: Trump Calls On Sessions To Stop Mueller Probe
SCOTUS:
Politico: The One Republican Who Could Pay Dearly For Backing Kavanaugh
Hill: Rand Paul Announces Support For Kavanaugh
Hill: Schumer Pushes George W. Bush To Release Kavanaugh Documents
NYT: Bush Claimed Power To Override A Torture Ban. What Did Bret Kavanaugh Think About That?
NYT: Meet With Kavanaugh? Not Until There's Deal On His Documents, Democrats Say
Politico: Senate Hits Stalemate Over Release Of Kavanaugh Documents
WT: Kavanaugh's Confirmation May Take Longer Than We'd Hoped For, Grassley Says
WaPo: National Archives Says It Won't Be Able To Produce All Kavanaugh Documents Until End Of October
AP News: Kavanaugh Documents Not Ready Until End Of October
SPENDING:
Politico: Senate Plots To Avert Government Shutdown With Massive Spending Bundle
Politico: McConnell, Ryan Pitch Trump On Plan To Avoid Shutdown
Bloomberg: Trump Says He's Open To Closing Down Government Over Wall Money
Hill: Trump Doubles Down On Shutdown Threat
Politico: GOP Leaders Yawn At Trump's Shutdown Threats
Hill: Senate GOP Battles For Leverage With House On Spending
Politico: Senate Advances Spending Bills Despite Trump Shutdown Threat
Politico: Trump Mulls Whether To Shut Government Down Before Or After Midterms
Politico: Not The Onion: Congress Is Set To Pass Bills
TRADE:
Politico: 'Like A Soviet-Type Economy': GOP Free Traders Unload On Trump
Hill: Trump And EU Agree To Work Toward Zero Tariffs
WSJ: US, EU Agree To Resolve Trade Differences
Hill: Farm Groups Fear Trump Aid Won't Fix Trade Damage
MISCELLANEOUS:
Teaching American History: Speech On 150th Anniversary Of The Declaration Of Independence
AC: Trump's Working Class, Conservative Populist Realignment
Hill: This Week Senate Tries To Wrap Up Before Brief Break
NYT: Opinion: How Trump Could Be Like Reagan
RC: Senate's Out for Truncated August Recess
Politico: Why Congress Rolls Over For Trump
Roll Call:  New Jersey House Race Becomes Ground Zero For Tax Debate
Politico: Trump, On Twitter, Presses Congress On Food-Stamp Work Requirements
Tampa Bay: Sen. Rubio Outlines Paid Family Leave Plan That Lets People Take From Social Security