Tea Party Patriots Citizens Fund Weekly Report from Washington for 8/27/18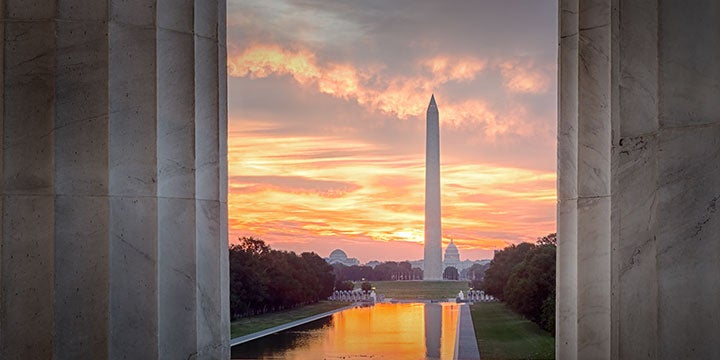 CALENDAR:
The House is in recess. The Senate will return on Monday, with the first vote set for 5:30 PM. The House will return on Tuesday, September 4.
LAST WEEK ON THE HOUSE FLOOR:
 The House was out of session last week.
THIS WEEK ON THE HOUSE FLOOR:
The House is in recess this week.
LAST WEEK ON THE SENATE FLOOR:
The Senate returned to work last Monday, and voted on two amendments to H.R. 6157, the minibus appropriations bill that combines the spending bill for the Department of Defense with the spending bill for the Departments of Labor, Health and Human Services, and Education.
The Senate spent the rest of the week on the minibus, dealing with amendments. Most of them were considered non-controversial, and easily passed, but one amendment failed – it was an amendment offered by Sen. Rand Paul of KY, to prohibit federal funding of Planned Parenthood. The amendment failed by a vote of 45-48. Not a single Democrat voted for it. But two Republicans – Susan Collins of ME and Lisa Murkowski of AK – voted against it, and seven senators (four Republicans and three Democrats) did not vote.
At 5:15 on Thursday afternoon, the Senate voted by 85-7, with eight senators not present to cast a vote, to pass the minibus spending bill. We'll talk more about that in a moment.
THIS WEEK ON THE SENATE FLOOR:
The Senate will return on Monday, with the first vote set for 5:30 PM. That will be a vote to invoke cloture on the nomination of Lynn A. Johnson to be Assistant Secretary for Family Support in the Department of Health and Human Services.
After that, the Senate will spend the rest of the week considering another 16 nominations – 12 United States District Judges, one Assistant Attorney General, one Assistant Secretary for Intelligence and Analysis at the Department of the Treasury, and the Vice Chairman of the Federal Reserve Board of Governors, who also has to be confirmed on a separate vote to take a seat on the Board of Governors of the Federal Reserve System.
CLINTON EMAILS:
On the Clinton email front – no, we're not done with it yet – RealClearInvestigations ran a very interesting piece on Thursday. Written by Paul Sperry, it's called "Despite Comey Assurances, Vast Bulk of Weiner Laptop Emails Were Never Examined," and it apparently led to a Saturday Tweetstorm by President Trump.
Here's how the piece opens:
When then-FBI Director James Comey announced he was closing the Hillary Clinton email investigation for a second time just days before the 2016 election, he certified to Congress that his agency had "reviewed all of the communications" discovered on a personal laptop used by Clinton's closest aide, Huma Abedin, and her husband, Anthony Weiner.
At the time, many wondered how investigators managed over the course of one week to read the "hundreds of thousands" of emails residing on the machine, which had been a focus of a sex-crimes investigation of Weiner, a former Congressman.
Comey later told Congress that "thanks to the wizardry of our technology," the FBI was able to eliminate the vast majority of messages as "duplicates" of emails they'd previously seen. Tireless agents, he claimed, then worked "night after night after night" to scrutinize the remaining material.
But virtually none of his account was true, a growing body of evidence reveals.
In fact, a technical glitch prevented FBI technicians from accurately comparing the new emails with the old emails. Only 3,077 of the 694,000 emails were directly reviewed for classified or incriminating information. Three FBI officials completed that work in a single 12-hour spurt the day before Comey again cleared Clinton of criminal charges.
You can find the entire piece in the Suggested Reading. I suggest you read it.
LEADERSHIP:
On the leadership front, Congresswoman Cathy McMorris Rodgers – the Chairwoman of the House GOP Conference, the fourth-ranking position in the leadership – said in an interview last week that she is "open" to supporting Jim Jordan for Speaker. This is significant, because it means the current House GOP leadership is NOT, as outgoing Speaker Paul Ryan told us, firmly supporting Majority Leader Kevin McCarthy's bid to replace Ryan in the Speaker's office.
SCOTUS:
On the Supreme Court front, Judge Brett Kavanaugh had his courtesy meeting last Tuesday with Maine Republican Senator Susan Collins, who is known to be a strong supporter of abortion rights. After a more than two hour long meeting, Sen. Collins emerged to say Kavanaugh had told her he considered Roe v. Wade to be what she called "settled law." She said later that she was heartened by his statement.
Democrats cried foul, insisting that "settled law" is nothing but a clever locution that really means "it's settled law until we decide to overturn it." As The New York Times pointed out in its coverage of the meeting, "The term 'settled law' refers to a precedent that is entitled to respect, and does not necessarily indicate that precedent cannot be limited or overturned."
Senate Minority Leader Chuck Schumer, who has already declared his opposition to Kavanaugh's confirmation, nevertheless spent 90 minutes with the judge later that same day. Said Schumer, "Let's be clear; this is not as simple as Judge Kavanaugh saying that Roe is settled law … Everything the Supreme Court decided is settled law until it unsettles it. Saying a case is settled law is not the same thing as saying a case was correctly decided."
On Friday, the 10 Democrats who sit on the Senate Judiciary Committee sent a letter to Judiciary Chairman Chuck Grassley, urging him to delay the scheduled September 4 start date for Kavanaugh's confirmation hearing, and asking him instead to convene a meeting to discuss how to reach what they called a "bipartisan, fair, and transparent process."
"Given the possibility of criminal wrongdoing by the President, doubts that Judge Kavanaugh believes a president can even be investigated, and the unprecedented lack of transparency regarding this nominee's record, we should not move forward with hearings on September 4th," they wrote.
Senate Democrats are spitting in the wind. Thursday, at a committee hearing, Chairman Grassley said, "I'm not going to delay Judge Kavanaugh's confirmation hearing." Kavanaugh's confirmation hearings will begin the day after Labor Day, on Tuesday, September 4.
SPENDING:
As discussed above, the Senate spent last week on H.R. 6157, the minibus appropriations bill combining the spending bill for the Department of Defense with the spending bill for the Departments of Labor, Health and Human Services, and Education. That's the third "minibus" package of spending bills that have passed the Senate, and it brings to nine the number of spending bills that have passed the Senate this summer, which leaves only three remaining to be done before the September 30 deadline.
Of course, the bill still has to be reconciled in conference with the House version.
The $857 billion bill accounts for roughly 60 percent of the money that will be spent on the FY 2019 appropriations bills.
Of the three remaining appropriations bills still to be considered, the big one is the funding bill for the Department of Homeland Security. That's where we may see a big fight – President Trump is insisting on getting $5 billion added to the DHS appropriations bill for construction of a border wall, and has kept the possibility of a government shutdown on the table as a means to demonstrate his desire for the funding. Both House and Senate GOP leadership, though, do NOT want a shutdown less than two months before the November elections, so they plan instead to send the President nine of the 12 annual spending bills to sign, and then wrap the remaining three – including the spending bill for DHS – into a Continuing Resolution that would punt the fight over a border wall past the November elections.
Though news accounts indicate that President Trump has promised both Speaker Ryan and Majority Leader McConnell that he will not shut down the government before the election, it's clear President Trump has not yet fully signed off on this strategy. He's been asking colleagues which strategy gives him more leverage – threaten a refusal to sign the appropriations bills before the September 30 funding deadline, or go ahead and sign them and a CR and wait to fight AFTER the election?
The very fact that he's known to be asking the question is an indication that he may decide to force a shutdown showdown before the election, regardless of what he may or may not have promised Ryan and McConnell.
Stay tuned.
SEN. McCAIN:
On Saturday afternoon, Senator John McCain of Arizona passed away, nine years to the day after the passing of his good friend, Senator Edward Kennedy.
Under Arizona law, Governor Doug Ducey will make an appointment to fill the vacancy until the next scheduled statewide general election, which takes place in 2020. The winner of that special election will hold the seat for the duration of the term, which ends in January 2023. Arizona law stipulates that the Governor's choice for a replacement must be from the same party as McCain.
SUGGESTED READING:
JENNY BETH MARTIN/TEA PARTY PATRIOTS:
Hill: Jenny Beth Martin: Where Were Democrats Calling Out Corruption During Clinton Scandal?
WT: Early Trump Backers Now Facing Federal Criminal Charges
AGENDA:
Hill: 15 Senators Miss Votes Despite McConnell's Criticism of Absentees
RC: Senate GOP Leaders Double Down on Working Through Labor Day
Hill: Senate Leaders in Talks to Wrap Up August Session
CLINTON EMAILS:
RCI: Despite Comey Assurances, Vast Bulk of Weiner Laptop Emails Were Never Examined
IMMIGRATION:
USAT: Undocumented Immigrant Charged with Murder in Killing of Iowa Student Mollie Tibbetts
WaPo: GOP Embraces Trump's Hard-Line Immigration Platform as a 'Winner for Republicans' in November
CR: How E-Verify and Immigration Enforcement Can Prevent More Murders
LEADERSHIP:
RC: Cathy McMorris Rodgers Open to Supporting Jim Jordan for Speaker
RUSSIA HOAX:
NRO: Cleta Mitchell: Fair-Minded Investigation or Partisan Witch Hunt?
WSJ: Strassel: When Justice Is Partial
OCR: Cannon: The Damage to the Nation that Mueller Could Do
SCOTUS:
NYT: Roe Is 'Settled Law,' Kavanaugh Tells Collins. Democrats Aren't Moved.
RC: Anti-Abortion Group Doubles Down on Kavanaugh After He Told Susan Collins Roe Is 'Settled Law'
Politico: Schumer After Meeting with Kavanaugh: Roe v. Wade Is in Jeopardy
Hill: Senate Democrats: Postpone Kavanaugh Hearing
SPENDING:
Hill: Senate Approves Sweeping Bill on Defense, Domestic Spending
Politico: Senate passes Giant Spending Package in Hopes of Averting Shutdown
MISCELLANEOUS:
Politico: 'It's the Only Excuse They'll Need': Legal Blows Fuel Impeachment Fears
WSJ: Why Michael Cohen Agreed To Plead Guilty — and Implicate the President
Politico: Cohen Won't Accept Pardon from Trump, Attorney Says
Hill: Dershowitz: Did President Trump Violate Campaign Finance Laws?
Hill: Impeachment Debate Moves to Center of Midterm Fight
NRO: McCarthy: What To Make of the Cohen Plea and Manafort Convictions
CR: Levin on Cohen Guilty Please: 'Donald Trump's in the Clear'
WaPo: Smith: Those Payments to Women Were Unseemly. That Doesn't Mean They Were Illegal.
WaPo: Potter: Trump Says Michael Cohen Didn't Commit Crimes. He's Wrong.
WSJ: Q&A: The Law Behind Michael Cohen Case