Tea Party Patriots Citizens Fund Weekly Report from Washington for 8/13/18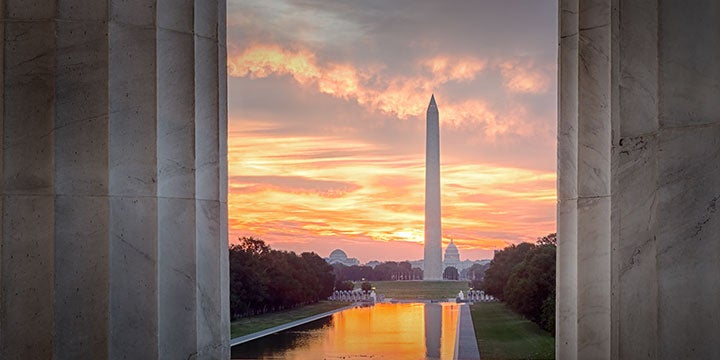 CALENDAR:
The House and Senate are both in recess. The Senate will return on Wednesday, August 15, but the House will not return until Tuesday, September 4.
LAST WEEK ON THE HOUSE FLOOR:
The House was out of session last week.
THIS WEEK ON THE HOUSE FLOOR:
The House is in recess this week.
LAST WEEK ON THE SENATE FLOOR:
The Senate was in recess last week.
THIS WEEK ON THE SENATE FLOOR:
The Senate will return on Wednesday. August 15. At 5:30 PM, the Senate will proceed to a roll call vote on the motion to invoke cloture on the nomination of Marvin Quattlebaum, Jr. to be U.S. Circuit Judge for the Fourth Circuit Court of Appeals.
The next item of business for the Senate will be the nomination of Julius Ness Richardson, also to be a U.S. Circuit Judge for the Fourth Circuit Court of Appeals.
Then the Senate will begin to move on two more appropriations bills – Defense and Labor, Education, and Health and Human Services.
FBI/DOJ:
House Judiciary Committee Chairman Bob Goodlatte is preparing to send out subpoenas for Justice Department official Bruce Ohr, his wife Nellie Ohr, who works at Fusion GPS, and Fusion GPS co-founder Glenn Simpson, says The Hill.
In addition, Goodlatte is apparently prepared to subpoena other current and former FBI and DOJ officials, including Jim Baker, Sally Moyer, Jonathan Moffa and George Toscas.
Meanwhile, I would commend to your attention two new pieces of journalism produced in the last several days, both of which can be found in the Suggested Reading.
The first is an opinion piece in The Hill by John Solomon, entitled "How a Senior DOJ Official Helped Dem Researchers on Trump-Russia Case." It's a hard news reporting piece that brings together a lot of previously disparate information and ties them together nicely, based on newly revealed text and email messages. It reveals that then-Associate Deputy Attorney General Bruce Ohr – the fourth-ranking official in the Obama Department of Justice – continued to be in contact with former British spy Christopher Steele, principal author of the Steele Dossier, long after Steele was fired by the FBI for lying to the FBI about his contacts with news organizations.
The second is a fascinating analysis by Lee Smith in RealClearInvestigations. It's entitled "2016 Trump Tower Meeting Looks Increasingly Like a Setup by Russian and Clinton Operatives." It makes a compelling case that the June 2016 Trump Tower meeting between top Trump campaign officials and a Russian lawyer offering "dirt" on Hillary Clinton was from its very inception a honey trap – that is, a deliberate attempt by Team Clinton to lure senior officials of the Trump campaign into doing something that could then be called "collusion" by offering something sweet.
The piece points out that Natalia Veselnitskaya, the Russian lawyer at the center of the Trump Tower meeting, had been a client of Glenn Simpson, co-founder of Fusion GPS, going back to 2014. She was his client when she walked into the Trump Tower meeting. And she had dinner with Simpson the night before the Trump Tower meeting, and the night after. It would be hard to believe that neither of those dinner conversations contained any discussion of what was to be said, or what was said, at the Trump Tower meeting.
This morning, multiple news outlets reported that on Friday of last week, the FBI fired now-former FBI agent Peter Strzok. Expect Democrats and the media to go nuts. Expect most of the rest of the country to say, it's about time, what was the holdup?
IRAN:
Last Monday, the Trump Administration reimposed tough economic sanctions against Iran, three months after President Trump announced U.S. withdrawal from President Obama's non-treaty executive agreement nuclear deal with Iran and other nations. Europeans and the media, predictably, went nuts.
LEADERSHIP:
On the leadership front, Mark Coleman, one of the former Ohio State University wrestlers who had claimed Rep. Jim Jordan knew of sexual abuse against wrestlers while he was an assistant coach, has now recanted his claims.
A month ago, he told The Wall Street Journal, "There's no way unless he's got dementia or something that he's got no recollection of what was going on at Ohio State … I have nothing but respect for this man. I love this man. But he knew, as far as I'm concerned."
But on Thursday, he told CNN he wants to "clarify" his comment, and he stressed that he has no direct knowledge that Jordan knew or was told of any sexual abuse. "Maybe I spoke without thinking," he said. "This has absorbed my life. Since I've said that, it's consumed me 24 hours a day, and I didn't like the way it was heading, the direction it was heading … I was angry and said words that I shouldn't have said," he continued. "He may have known about some locker room banter because we did joke about it in the locker room, but I don't know of anyone ever reporting it to Jim Jordan directly."
RUSSIA:
Last Wednesday, the Trump Administration announced new sanctions against Russia to punish the Putin government for its role in the March 4 nerve-agent attack against former Russian spy Sergei Skripal and his daughter in the United Kingdom. These sanctions are mandatory under the 1991 Chemical and Biological Weapons Control and Warfare Elimination Act, which requires punishment of governments that use chemical weapons in violation of international law.
Under the law, a second and more far-reaching round of sanctions will kick in in 90 days, unless the Putin government assures the Trump Administration that it will no longer use chemical or biological weapons and agrees to allow on-site inspections to verify it has stopped doing so. But, given that Russia's response to the first round of sanctions has been to deny that it used chemical or biological weapons, it's doubtful that the Putin government will admit use and allow on-site inspections.
SCOTUS:
On Friday, the Senate Judiciary Committee announced that it will hold its confirmation hearing for Judge Brett Kavanaugh beginning on Tuesday, September 4. The hearing is expected to last three or four days.
Senate Majority Whip John Cornyn indicated that the early hearing timeline will allow for a confirmation vote in time to have Kavanaugh seated on the Supreme Court before it begins its next term in early October.
Democrats and media, predictably, went nuts. They continued to insist that they be allowed to examine all documents generated during the two-plus years Kavanaugh spent as staff secretary to President George W. Bush. For them, getting to see tens of thousands of documents generated when Kavanaugh served in the White House Counsel's Office or the Whitewater Independent Counsel's Office isn't enough.
The pro-Kavanaugh confirmation team put out some talking points Friday, and I think it makes sense to pass them along:
* Judge Kavanaugh has been on the DC Circuit Court of Appeals for 12 years. He has issued 307 opinions and joined hundreds more. He has a comprehensive record of jurisprudence that has been in the public domain for years.
* The Committee has reviewed hundreds of thousands of documents — more than were submitted for both Justice Gorsuch and Justice Kagan.
* Documents submitted to the Senate Judiciary Committee pertaining to Judge Kavanaugh's time serving in the White House Counsel's and Independent Counsel's office are the largest number of executive branch records ever submitted to the Committee for a Supreme Court nominee.
* Judge Kavanaugh returned the most comprehensive, bipartisan Senate questionnaire in Judiciary Committee history.
* Senator Grassley has allotted more time between the nomination of Judge Kavanaugh and the start date of hearings than the timeline established by former Senate Judiciary Committee Chairman Patrick Leahy for Justices Sotomayor and Kagan. Senator Leahy scheduled hearings 49 days after the nomination of Justice Kagan, and 48 days after the nomination of Justice Sotomayor. Judge Kavanaugh's hearings will start 57 days after his nomination. Hearings for Justice Gorsuch were held 48 days after his nomination announcement.
Democrats continue to point out that for the Kagan confirmation, the Senate Judiciary Committee got its hands on 171,000 documents, basically everything she had ever touched. But there's an important distinction between the Kagan confirmation and the Kavanaugh confirmation, and Jenny Beth's
column in The Hill last week drove home a very important point on this – the difference between the Kagan nomination and the Kavanaugh nomination is that before she was nominated to a lifetime appointment to the Supreme Court, Elena Kagan had never served as a judge at any level. She had never published a majority opinion, or even a dissent. The only way to learn about what she knew or thought about the law was reading other documents she had produced earlier in her career.
Kavanaugh, by contrast, has been a judge on the second most important court in the land for a dozen years. He's published more than 300 opinions. Anyone who wants to know what he thinks about the law can find whatever they want in those rulings. There's no need to look at documents that were generated more than 20 years ago.
Stay tuned.
SUGGESTED READING:
JENNY BETH MARTIN/TEA PARTY PATRIOTS:
Hill: Jenny Beth Martin: Senate Democrats Should Stop Playing Politics On Kavanaugh
CNS News: 98.4% of Tea Party Patriots Support Jim Jordan for Speaker
WFTV: Marco Rubio Looks for His Place in Trump's Republican Party
TH: Blackwell: Strong Patents: Key to a Strong Economy
FBI/DOJ:
Sara A Carter: Breaking Bruce Ohr Documents Raise Serious Questions
Hill: GOP Chairman Readies Steele Dossier Subpoenas
Hill: Solomon: How a Senior DOJ Official Helped Dem Researchers on Trump-Russia Case
Hill: What Would The Intelligence Community's Insurance Policy Against Trump Look Like?
RCI: 2016 Trump Tower Meeting Looks Increasingly Like a Setup by Russian and Clinton Operatives
WaPo: FBI Agent Peter Strzok Fired over Anti-Trump Texts
Politico: FBI Fires Peter Strzok, Agent Who Sent Anti-Trump Texts
IMMIGRATION:
Hill: Federal Judge Says Trump Must Fully Restore DACA
CNN: Trump Nominates New ICE Director
DC: Sessions Stands Strong In Defense Of Terminating DACA
Dept Of Justice: AG Sessions Issues Statement On DACA Court Order
IRAN:
Hill: Trump Administration Reimposes Iran Nuclear Deal Sanctions
WaPo: US Restores Some Iran Sanctions Lifted Under Nuclear Deal
AP: Trump Ups Sanctions Pressure on Iran Despite European Dismay
Politico: Europe Vows To Fight For Iran Deal As Trump Renews Sanctions
LEADERSHIP:
CNN: Ex-Ohio State Wrestler Clarifies Comment About Congressman's Awareness Of Abuse
OBAMACARE:
Hill: New Trump Administration Rule Requires Hospitals To Post Prices Online
RUSSIA:
WE: Trump Imposes Chemical Weapons Sanctions On Russia
Bloomberg: Russia Blasts New U.S. Sanctions Plan as Ruble Slides
NBC News: Trump Administration Hit Russia With New Sanctions For Skripal Poisoning
RUSSIA PROBE:
RCP: Wallison: Why the Trump Tower Meeting Shows No Collusion
NRO: McCarthy: OF COURSE There Is Such a Thing as a 'Perjury Trap'
SCOTUS:
Hill: Senate Judiciary Announces Kavanaugh's Confirmation Hearing
Senate Judiciary Committee: 88,0