Tea Party Patriots Citizens Fund Weekly Report from Washington for 7/9/18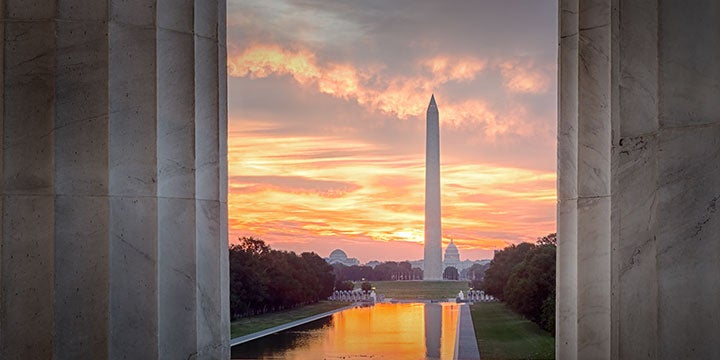 CALENDAR:
The Senate returns on Monday, and will stay in session through Thursday. The House returns on Tuesday, and will stay in session through Friday.
TWO WEEKS AGO ON THE HOUSE FLOOR:
The House returned to work on Monday, June 25, and took up and passed two bills under Suspension of the Rules.
On Tuesday, June 26, the House passed another two bills under Suspension, and also passed H.R. 2083, the Endangered Salmon and Fisheries Predation Prevention Act.
On Wednesday, June 27, the House considered H.R. 6136, the Border Security and Immigration Reform Act – that is, the so-called Ryan "compromise" amnesty bill. Despite the best efforts of the House GOP leadership, the bill went crashing to defeat on a 121-301 vote, with all 121 votes in favor coming from Republicans, and 112 votes against coming from Republicans, with 189 Democrats voting against.
Then the House passed the Rule that would govern consideration of H.R. 6157, the Department of Defense appropriations bill for FY 2019.
On Thursday, June 28, the House considered and passed H.Res. 9780, a resolution insisting that the Department of Justice fully comply with the requests, including subpoenas, of the Permanent Select Committee on Intelligence and the subpoena issued by the Committee on the Judiciary relating to potential violations of the Foreign Intelligence Surveillance Act. The vote to pass the resolution was 226-183. This is significant, because it is the first time that the entire House has gone on record telling the Department of Justice that its patience on document production is wearing thin.
Then the House moved to consider amendments to H.R. 6157, the Department of Defense appropriations bill for FY 2019. The bill ultimately passed, by a vote of 359-49.
And then they were done.
THIS WEEK ON THE HOUSE FLOOR:
The House will return on Tuesday, and will attempt to take up 16 bills under Suspension of the Rules.
On Wednesday, the House is scheduled to take up H.R. 200, the Strengthening Fishing Communities and Increasing Flexibility in Fisheries Management Act.
On Thursday, the House is scheduled to take up H.R. 6237, the Mathew Young Pollard Intelligence Authorization Act for Fiscal Years 2018 and 2019; H.R. 3281, the Reclamation Title Transfer and Non-Federal Infrastructure Incentivization Act; and H.R. 2075, the Crooked River Ranch Protection Act.
On Friday, the House is scheduled to take up H.R. 50, the Unfunded Mandates Information and Transparency Act of 2017.
And then they'll be done.
TWO WEEKS AGO ON THE SENATE FLOOR:
The Senate returned to work on Monday, June 25, and immediately moved to final consideration of H.R. 5895, the Minibus Appropriations bill that wrapped the Energy and Water, Military Construction and Veterans Affairs, and Legislative Branch appropriations bills into one big bill. The bill passed, by a vote of 86-5.
Then the Senate voted on a motion to invoke cloture on the motion to proceed to H.R. 2, the Farm Bill. That motion passed by a vote of 89-3. On Wednesday, the Senate moved by voice vote to consideration of H.R. 2.
On Thursday, June 28, the Senate passed the Farm Bill, by a vote of 86-11. And then they were done.
THIS WEEK ON THE SENATE FLOOR:
The Senate will return Monday, with the first vote set for 5:30 PM on the motion to invoke cloture on the nomination of Mark Jeremy Bennett to be a U.S. Circuit Judge for the Ninth Circuit.
Through the course of the next three days, the Senate will take up two other confirmations – Brian Allen Benczkowski to be Assistant Attorney General, and Paul Ney to be General Counsel of the Department of Defense.
FBI:
On Thursday, June 28, Deputy Attorney General Rod Rosenstein and FBI Director Christopher Wray testified before the House Judiciary Committee. Committee Republicans, led by Reps. Trey Gowdy and Jim Jordan, ripped into Rosenstein for DOJ's refusal to hand over subpoenaed documents. In the middle of the hearing, the House voted to pass the resolution demanding that the Department of Justice produce the requested documents.
On Thursday, July 12, FBI agent Peter Strzok will testify before the House Judiciary and Oversight and Government Reform Committees.
IRAN:
On Tuesday, June 26, the Wall Street Journal reported that the Trump Administration had threatened to impose sanctions on countries that don't reduce oil imports from Iran to "zero" by November 4. This is a much shorter timeline than had been expected by buyers of Iranian crude – they had expected the Trump Administration to issue sanctions waivers for nations that had made efforts to cut their imports significantly.
LEADERSHIP:
Last Tuesday, July 3, NBC News reported that three former Ohio State University wrestlers were accusing him of "failing to stop the team doctor from molesting them and other students." By week's end, the number of former student athletes saying Jordan was aware of the problem but did nothing to stop it had grown to seven.
Jordan flatly denied the charges. Appearing on Friday evening's edition of FOX News "Special Report" with Bret Baier at the top of the show, Jordan said:
"It's false. I mean, I never saw, never heard of, never was told about any type of abuse. If I had been, I would've dealt with it. Our coaching staff – we would've dealt with it. These were our student athletes. A good coach puts the interest of his student athletes first. We would've dealt with it if we would've known about anything that happened. If in fact there are victims, they deserve justice. There's an investigation going on. We're going to, I think, meet with them next week. We want the investigation to get to the truth. That's what we need here, the truth."
— ON MIKE DISABATO, who says Jordan knew of "deviant" behavior: "Conversations in a locker room are a lot different than allegations of abuse or reported abuse to us. I've been on the sport of wrestling my entire life. Kids wrestling, junior high wrestling, high school, University of Wisconsin wrestling, coach at Ohio State, I've got two boys who wrestled for the Badgers, I've got four nephews who wrestled Ohio State, I've got another nephew who wrestles for Iowa.
"Conversations in a locker room are different than people coming up and talking about abuse. No one ever reported any abuse to me. If they had, I would've dealt with it. And what bothers me the most is the guys that are saying this thing, I know they know the truth. I know they do. … Mike DiSabato has a vendetta against Ohio State. He lost a licensing agreement with Ohio State. He is out to get Ohio State. He has a vendetta against our family. He was arrested just five months ago."
I've read every piece I can find on this subject, and I have yet to find an instance of even one of these former student wrestlers saying firmly "I told Jim Jordan I was sexually abused, and he failed to do anything about it." Instead, they all make reference to locker room conversations, and say they believe he "must have known" about the sexual abuse because he was there in the locker room when conversations about the doctor's alleged abuse took place.
Meanwhile, there are many, many former student wrestlers at Ohio State who say they believe Jordan knew nothing at all about the abuse.
I've included many links in the Suggested Reading for those of you who want to read more.
NORTH KOREA:
Recent news reports indicate that the North Korean government has increased its production of the fuel needed for nuclear weapons at multiple secret sites in recent months – and that North Korean dictator Kim Jong Un may try to hide those facilities as he seeks more concessions in the ongoing diplomatic discussions with the U.S., according to U.S. intelligence agencies.
Late last week, Secretary of State Mike Pompeo traveled to Pyongyang to meet with his counterpart from North Korea to continue the discussions over next steps. Following the meetings, Pompeo said the visit made "progress on almost all of the central issues" and involved what he called "good faith negotiations," despite the fact that Pompeo had not met with Kim Jong Un.
But the North Korean Foreign Ministry on Saturday issued a statement calling the two days of discussions "regrettable" and accused the U.S. side of unilateral demands of denuclearization. The statement criticized the U.S. for betraying the spirit of last month's summit meeting between Kim and President Trump, saying the U.S. had made unilateral demands on "CVID" – complete, verifiable, and irreversible denuclearization of North Korea. The statement called the talks "really disappointing."
Stay tuned.
RUSSIA:
President Trump will hold a summit meeting with Russian dictator Vladimir Putin next Monday, July 16, in Helsinki, following his departure from the NATO summit meeting. The president has said publicly that at that meeting, he will raise with Putin Russia's meddling in the 2016 election.
SCOTUS:
On Wednesday, June 27, Justice Anthony Kennedy announced he would retire from his position on the Supreme Court effective July 31. He informed the president in a letter that he personally delivered to the White House that Wednesday afternoon.
That was a week and a half ago. Since then, the following has happened:
Senate Minority Leader Chuck Schumer, citing Majority Leader McConnell's refusal to allow Obama nominee Merrick Garland to be considered for the vacancy created by the death of Antonin Scalia in an election year, said that for Senate Republicans to move a confirmation vote on a new nominee before the November election would be what he called "the height of hypocrisy." After Majority Leader McConnell stopped laughing, he took to the Senate floor to announce he would steamroll the Democrats – McConnell promised a confirmation vote before the elections, ignoring Schumer's plea. Elections, as President Obama famously said, have consequences.
Senate Democrats then shifted their strategy to centering their opposition around two topics – abortion and pre-existing conditions. That is, they will argue – no matter whom Trump nominates – that adding that particular nominee to the Court will threaten abortion rights and ObamaCare's guarantees of coverage for those with pre-existing conditions.
President Trump announced that the nominee would come from the list of 25 names he's already revealed publicly.
President Trump announced that he would reveal the nominee at 9 PM on Monday evening. That's tonight.
Senate Minority Leader Schumer urged the president to nominate Merrick Garland to fill the vacancy. Again, Senate Majority Leader McConnell laughed.
As we head into the final few hours before the announcement of the nominee, we've heard that there are four finalists, each of whom is a judge on one of the Circuit Courts of Appeal: Brett Kavanaugh, of the D.C. Circuit Court of Appeals, who was a clerk to Justice Kennedy before serving in President George W. Bush's White House as Staff Secretary; Amy Coney Barrett, who was confirmed to her position as a judge on the 7th Circuit Court of Appeals just last fall, and who famously had a tart exchange with Sen. Dianne Feinstein of California, who seemed concerned that Barrett's Catholic faith would negatively inform her judicial rulings; Raymond Kethledge, a judge on the 6th Circuit Court of Appeals, who graduated from the University of Michigan Law School and is said to have had a very good interview last week with President Trump; and Thomas Hardiman of the 3rd Circuit Court of Appeals, who was the runner-up to Neil Gorsuch for the last vacancy on the Supreme Court.
The New York Times reported on Saturday that Senate Majority Leader McConnell had spoken to the president and told him that Kethledge and Hardiman presented the fewest obvious obstacles to confirmation, while at the same time suggesting that Kavanaugh's paper trail – said to contain multiple millions of documents – would pose difficulties for his confirmation. He also told the president that he could lose the votes of two Republican senators – Susan Collins of ME and Lisa Murkowski of AK – if Trump nominates Amy Coney Barrett, given their strong support for abortion and Barrett's strong opposition to it.
Three Senate Democrats – Joe Manchin of WV, Joe Donnelly of IN, and Heidi Heitkamp of ND – voted to confirm Neal Gorsuch to the Supreme Court last year. They will be on the hot seat again. And there is a new red-state Democrat in play who wasn't there for the Gorsuch vote – Doug Jones of AL – who will also be the focus of a lot of attention. He's not up for election until 2020, but his vote could help determine his fight should he choose to run for election to a full term on his own.
In addition, I expect Claire McCaskill of MO and Jon Tester of MT are going to come under heavy pressure. They're both running for reelection in states that President Trump won by double digits, and they're both facing well-run challenger campaigns.
STAFFING:
On Thursday, EPA Administrator Scott Pruitt resigned his position at the request of the president. His deputy, Andrew Wheeler – who himself was confirmed to his position earlier this year – will serve as acting administrator until the president nominates a successor. I don't expect that to happen until after the November elections.
SUGGESTED READING:
JENNY BETH MARTIN/TEA PARTY PATRIOTS:
Hill: Jenny Beth Martin: Republicans Are Dangerously Playing with Fire on Amnesty
WE: Jenny Beth Martin: The Swamp Is Trying To Drown Scott Pruitt — Don't Let It Happen
Politico: 'I Thought You Were My Friend': Immigration Meltdown Exposes GOP Hostilities
Breitbart: 3-in-5 GOP Midterm Voters Less Likely To Vote for Republicans Who Support Amnesty for Illegal Aliens
Breitbart: Friends Defend Jim Jordan Against Accusation of Ignoring Sexual Abuse Claims
AGENDA:
Politico: Trump to GOP: Dump the Filibuster Before Schumer Does
Politico: McConnell to Trump: The Filibuster Is Here To Stay
FBI:
Hill: What Did Peter Strzok Do?
Hill: How Comey Intervened To Kill WikiLeaks' Immunity Deal
CNN: Conservatives Grumble about House GOP's Handling of Investigation into FBI
Politico: 'Intimate' Chats: FBI's Anti-Trump Texter Makes Case to Congress
Politico: House To Escalate Mueller Document Demand with Thursday Vote
Politico: House GOP Rips Rosenstein to His Face
NRO: House Republicans Grill Rosenstein over Trump-Russia
WSJ: Strassel: Will the FBI Come Clean?
Hill: Memos Details FBI's 'Hurry the F Up Pressure' To Probe Trump Campaign
IMMIGRATION:
NRO: Border Patrol Commissioner Suspends Prosecution of Adults Who Cross Border with Children
NYT: Border Officials Suspend Handing Over Migrant Families to Prosecutors
RC: House Heads Toward Wednesday Immigration Vote Without Agreement on Changes
Hill: Immigration Overhaul on Life Support in the House
Politico: Republicans Brace for Immigration Failure
WaPo: Republicans Press Ahead with Narrow Fix to Migrant Crisis Created by Trump
Politico: Goodlatte Offers E-Verify Mandate, Farm Worker Fix for Immigration Bill
NRO: Supreme Court Upholds Trump's Travel Ban
LAT: Supreme Court Upholds Trump's Travel Ban, Bolstering President's Power To Block New Arrivals
Politico: GOP Flails Ahead of Immigration Vote
Hill: 18 Democratic Attorneys General Sue Trump Over Family Separations
Hill: Bannon Says Court Win Vindicates Trump
WaPo: On Immigration, Democrats Give Trump the Upper Hand — Again
Politico: Senate Far Off from Deal To Fix Family Separation Crisis
NYT: Federal Judge in California Halts Splitting of Migrant Families at Border
PBS: What Constitutional Rights Do Undocumented Immigrants Have?
Politico: GOP Immigration Bill Goes Down in Rebuff to Trump
WaPo: Failed Immigration Bills Leave House GOP at Square One After Weeks of Negotiations
AG: De-Magnetizing the Border with an Iron Will and a Silver Tongue
Politico: Immigration Storm Bears Down on Republicans
IRAN:
WSJ: U.S. Toughens Stance on Future Iran Oil Exports
WSJ: Four Arrested in Alleged Plot To Bomb Anti-Iran Gathering
LEADERSHIP:
NBC: Powerful GOP Rep. Jim Jordan Accused of Turning Blind Eye to Sexual Abuse as Ohio State Wrestling Coach
Hill: Ohio State Sex Scandal Complicates Jordan's Possible Speaker Bid
'I Would Have Done Something': Jordan Rebuts Claims He Knew of Abuse
DC: Jim Jordan's Accusers Have a Sketchy History, Raising Questions About Their 'Authenticity'
FOX: Capitol Police Reviewing Strange Emails Sent to Rep. Jim Jordan by Ex-Wrestler Accuser
WSJ: Former Ohio State Wrestlers Say Rep. Jim Jordan Knew of Team Doctor's Alleged Misconduct
Politico: 'A Cesspool of Deviancy': New Claims of Voyeurism Test Jordan Denials
WaPo: Rep. Jim Jordan Faces New Accusation that He Must Have Known About Alleged Sexual Abuse at Ohio State
NORTH KOREA:
NBC: North Korea Has Increased Nuclear Production at Secret Sites, Say U.S. Officials
NYT: How Trump Went from 'Fire and Fury' to Dismissing North Korean Nuclear Advances
Hill: Satellite Images Raise Alarms About North Korean Nukes
WaPo: North Korea Working To Conceal Key Aspects of Its Nuclear Program, U.S. Officials Say
USAT: North Korea Slams Talks with Secretary of State Pompeo as 'Regrettable'
WaPo: North Korea Calls U.S. Attitude Toward Talks 'Regrettable,' Rejecting Pompeo's Claim Meetings Were 'Productive'
RUSSIA:
Hill: Trump To Meet with Putin July 16 in Finland
SCOTUS:
USAT: Supreme Court Deals Major Financial Blow to Nation's Public Employee Unions
DS: Supreme Court Strikes Down Mandatory Union Fees for Government Employees
Politico: Supreme Court Deals Blow to Public-Sector Unions
Politico: Teachers Unions Reel at Court Decision Curbing Political Clout
NYT: Supreme Court Labor Decision Wasn't Just a Loss for Unions
WE: Supreme Court Throws Out Ruling in Case Protecting Unions from Class-Action Lawsuits
Hill: Kennedy Announces Retirement from Supreme Court
USNWR: Kennedy's Retirement Will Reshape the Court
NRO: Schumer: Forcing Vote on Kennedy's Replacement Before the Midterms Would Be 'Absolute Height of Hypocrisy'
Politico: GOP Plans To Steamroll Dems on Supreme Court Pick
WT: McConnell on Court Schedule: 'This Is Not 2016'
Politico: Who's on Trump's Short List To Replace Supreme Court Justice Kennedy?
Politico: Kennedy Retirement Jolts 2018 Senate Races
NRO: Living Under the Sword of Damocles That Is Elderly Supreme Court Justices
NYT: Inside the White House's Quiet Campaign To Create a Supreme Court Opening
Politico: White House Wants Trump To Nominate a Justice Before Putin Trip
Politico: Cornyn: Supreme Court Confirmation Vote Likely After Labor Day
Politico: The Fate of the Supreme Court Could Ride on These 2 Senators
Politico: Dems Wrestle with Hardball Tactics in Supreme Court Battle
Politico: 'The Optics Do Matter': Trump Nudged To Pick Woman for Supreme Court
Hill: Trump To Announce Supreme Court Pick July 9; Two Women on Short List
WaPo: 'We Have To Pick a Great One': Inside Trump's Plan for a New Supreme Court Justice
NRO: Progressives Deploy Religious Ignorance and Bigotry To Stop Amy Coney Barrett
NYT: Chuck Schumer: Our Rights Hang in the Balance
WaPo: Trump Interviews Supreme Court Candidates as Political Fight Over Kennedy Replacement Intensifies
Politico: How Amy Coney Barrett Vaulted onto Trump's Supreme Court Shortlist
Gallup: U.S. Abortion Attitudes Remain Closely Divided
NBC: NBC News Poll: Most Want Vote on Trump Supreme Court Nominee Before Midterms
Hill: The Buzzword at Center of Supreme Court Clash
DC: Movement Conservatives Fume at Trump SCOTUS Favorite: 'This Is the Low-Energy Jeb Bush Pick'
Politico: Trump's Supreme Court Search Unleashes Fierce Politicking
NRO: Trump Must Stick to His Supreme Court List
WSJ: Trump Winnows Down Supreme Court Picks, Focusing on Three
WaPo: Thomas Hardiman, Possible Supreme Court Nominee, Seen as 'Second Amendment Extremist'
Hill: Supreme Court Contender Kavanaugh Faces Pushback from Social Conservatives
NYT: McConnell Tries To Nudge Trump Toward Two Supreme Court Options
Politico: Trump Aides Have Prepped Rollouts for Multiple Supreme Court Nominees
NYT: Trump 'Very Close' to Supreme Court Decision, but May Wait Till Final Hours
SPENDING:
Politico: House Passes $675B Defense Spending Bill
Politico: Senate Passes Farm Bill, Setting Up Food Stamp Battle with the House
WT: Trump's Border Wall Not Worth Government Shutdown, Say Lawmakers
STAFFING:
Hill: Embattled EPA Head Pruitt Resigns
NYT: EPA Chief Scott Pruitt Resigns Under a Cloud of Ethics Scandals
TRADE:
WaPo: Trump Stands Firm on Trade, Even as Foreign Tariffs Begin Kicking In
Politico: 'I'd Like To Kill 'Em': GOP Takes on Trump Tariffs
WaPo: U.S. Levies Tariffs on $34 Billion Worth of Chinese Imports
Reuters: Dueling Tariffs Raise Fears of Long U.S.-China Trade Battle
MISCELLANEOUS: