Tea Party Patriots Citizens Fund Weekly Report from Washington for 6/4/18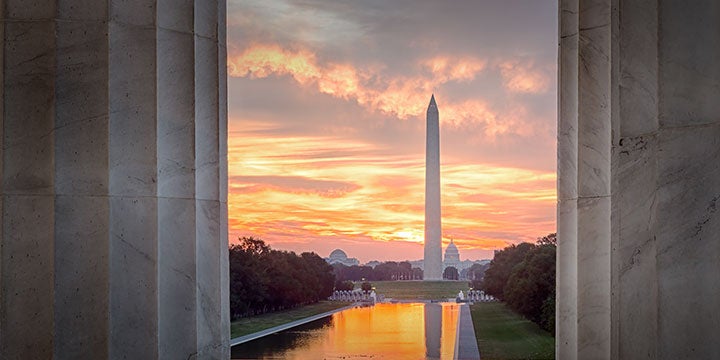 CALENDAR:
The Senate returns on Monday, and the House returns on Tuesday. The Senate will likely finish its work on Thursday, because that's a full workweek in the Senate, and the House is scheduled to stay in session through Friday afternoon.
TWO WEEKS AGO ON THE HOUSE FLOOR:
The House returned to work on Monday, May 21, and took up and passed three bills under Suspension of the Rules.
On Tuesday, May 22, the House passed the Rule providing for consideration of H.R. 5515, the National Defense Authorization Act; S. 204, the Trickett Wendler, Frank Mongiello, Jordan McLinn, and Matthew Bellina Right To Try Act; and S. 2155, the Economic Growth, Regulatory Relief, and Consumer Protection Act, otherwise known as Dodd-Frank reform.
Then the House voted by 250-169 to pass S. 204, the Trickett Wendler, Frank Mongiello, Jordan McLinn, and Matthew Bellina Right To Try Act, and then the House voted to pass another bill under Suspension of the Rules.
Finally on Tuesday, the House voted by 258-159 to pass the Dodd-Frank reform bill.
On Wednesday, the House passed a new Rule for consideration of the NDAA, and for proceedings during the period from May 25 to June 4, 2018.
Then the House took up the NDAA and began considering amendments. The House adopted three amendments.
On Friday, the House took up and passed H.R. 5515, the National Defense Authorization Act. The vote to pass was 351-66.
This year's NDAA authorized $717 billion in spending. That's broken down into three major areas — $617 billion for the base Pentagon budget, $22 billion for nuclear weapons programs managed by the Department of Energy, and $69 billion to support U.S. war efforts overseas.
In addition, it authorizes new low-yield submarine-launched nuclear warheads and a 2.6 percent military pay raise, the largest increase in nearly a decade.
And then they were done.
THIS WEEK ON THE HOUSE FLOOR:
The House is scheduled to return Tuesday, with first votes set for 6:30 PM. At that time, the House will attempt to take up seven bills under Suspension of the Rules.
On Wednesday, the House will consider H.R. 3249, the Project Safe Neighborhoods Grant Program Authorization Act of 2017, and H.R. 8, the Water Resources Development Act of 2018.
On Thursday, the House is scheduled to take up H.R. 5895, the Energy and Water, Legislative Branch and Military Construction and Veterans Affairs Appropriations Act, a minibus that combines several different appropriations bills into one larger appropriations bill.
As always, additional legislative items are possible.
TWO WEEKS AGO ON THE SENATE FLOOR:
The Senate returned to work on Monday, May 21, and voted by 49-45 to invoke cloture on the nomination of Dana Baiocco to be a Commissioner of the Consumer Product Safety Commission.
Then, on Tuesday, May 22, the Senate voted by 50-45 to confirm her to that position.
Later that Tuesday, the Senate voted by 91-4 to invoke cloture on the motion to concur in the House amendment to S. 2372, a multi-billion-dollar reform of the veterans healthcare system that consolidates seven VA Department programs into one and makes it much easier for veterans to use their benefits with private doctors outside the VA system.
On Wednesday, May 23, the Senate voted by 74-23 to confirm Brian Montgomery to be Assistant Secretary of Housing and Urban Development.
Then the Senate took up S. 2372, the VA healthcare reform bill, and passed it by a vote of 92-5. The bill had passed the House the previous week by 347-70. President Trump will sign it into law this week.
Later Wednesday, he Senate voted by 72-25 to invoke cloture on the nomination of Jelena McWilliams to be the chairman of the Board of Directors of the Federal Deposit Insurance Corporation. Then the Senate voted by 73-23 to invoke cloture on the nomination of Jelena McWilliams to be a member of the Board of Directors of the Federal Deposit Insurance Corporation.
The following day, the Senate voted by 69-24 to confirm her as the chairman of the FDIC.
Later that Thursday, the Senate voted in back-to-back votes to invoke cloture on the nomination, and then to confirm the nomination of Randolph Evans to be the Ambassador of the United States to Luxembourg. The vote for cloture was 49-44, and the vote to confirm was 49-43.
THIS WEEK ON THE SENATE FLOOR:
The Senate will return to work on Monday, with the first vote set for 5:30 PM on a motion to invoke cloture on the nomination of Robert Earl Wier to be a U.S. District Judge for the Eastern District of Kentucky.
Later, the Senate will take up the nominations of Fernando Rodriguez, Jr. to be a U.S. District Judge for the Southern District of Texas, and Annemarie Carney Axon to be a U.S. District Judge for the Northern District of Alabama.
AGENDA:
Don't be surprised if Senate Majority Leader McConnell announces this week that he plans to cut into the August recess. He issued some not-so-veiled warnings over the Memorial Day recess that he planned to shorten the August recess by at least one or two weeks, in a bid to get more legislation considered and more nominations confirmed.
FBI:
On Tuesday, May 22, a group of House Republicans led by Lee Zeldin, Ron DeSantis, Mark Meadows, and Jim Jordan introduced a resolution calling for the appointment of a second special counsel to investigate alleged misconduct at the Department of Justice and the FBI.
H.Res. 907 is officially entitled "Expressing the sense of Congress that the Attorney General of the United States should appoint a Special Counsel to investigate misconduct at the Department of Justice and the Federal Bureau of Investigation, including an investigation of abuse of the FISA warrant process, how and why the Hillary Clinton probe ended, and how and why the Donald Trump-Russia probe began."
The resolution was introduced with 24 original sponsors, and has since added another five.
IMMIGRATION:
The House Republican leadership has announced it will hold a special two-hour meeting of the House Republican Conference on Thursday, June 7, to discuss immigration reform. This is an attempt to head off the discharge petition that would force a vote on four separate immigration reform bills under a so-called "Queen of the Hill" rule, where the bill that passes with the most votes – as long as it's got at least majority support – is the bill that is considered to have passed.
Republican moderates pushing the discharge petition believe that if they can force their vote, they will have enough support to pass a bill that institutionalizes the DACA program. They say they have enough support to force the discharge petition onto the floor if they want. At least three Democrats have indicated they will not sign the discharge petition, bringing the needed number of GOP signers up from 25 to 28.
The 22 Republicans who have signed the discharge petition to this point include:
Carlos Curbelo, Jeff Denham, David Valadao, Will Hurd, Mario Diaz-Balart, Mia Love, Ileana Ros-Lehtinen, Charlie Dent, Fred Upton, Dave Reichert, Mike Coffman, Chris Collins, John Faso, Mark Amodei, Elise Stefanik, Leonard Lance, Ryan Costello, Stephen Knight, John Katko, Dave Trott, Tom Reed, and Brian Fitzpatrick.
NORTH KOREA:
Since we last talked, the potential summit meeting between President Trump and North Korean dictator Kim Jong Un has been canceled, and then, eight days later, rescheduled for the same date and the same location.
RUSSIA PROBE:
On Saturday, The New York Times published a piece about a 20-page letter sent by President Trump's lawyers to Special Counsel Robert Mueller. The letter, sent in January, asserts that the president cannot be guilty of illegal obstruction of justice because the Constitution gives him the power to, "if he wishes, terminate the inquiry, or even exercise his power to pardon."
The letter was written by John Dowd and Jay Sekulow. You'll find links to the NYT article and the letter itself in the Suggested Reading.
The Washington Examiner's Byron York picked up on something in the letter – to wit, Trump's lawyers pointed out in the letter that Trump couldn't be guilty of illegally obstructing the investigation of Michael Flynn when he asked then-FBI Director James Comey to "let this go," because Trump and the rest of the White House senior staff were under the impression at the time of that conversation that the FBI's interest in Flynn was done and over, and there WAS no investigation to obstruct. I've included a link to York's piece, too.
TRADE:
On Thursday, the Trump Administration announced it would impose steep tariffs on steel and aluminum imports from Canada, Mexico, and the European Union. The tariffs will be levied at the rate of 25 percent against steel imports and 10 percent against aluminum imports.
Critics of the move made the rather obvious point that Trump was using authority granted to him under a national security provision – but Canada, Mexico, and the European Union are allies, and can hardly be said to threaten the national security of the United States.
Leaders of the affected countries immediately announced retaliatory tariffs that would be imposed on American exports to their countries.
ELECTIONS:
Since we last talked, we've had several primary elections.
On Tuesday, May 22, Texas held run-offs in several districts, where the top two finishers from the first round of the primaries contested for the nomination. Tea Party Patriots Citizens Fund made endorsements in four of those races – in TX-02, where we endorsed Dan Crenshaw; in TX-05, where we endorsed Bunni Pounds; in TX-21, where we endorsed Chip Roy; and in TX-27, where we endorsed Michael Cloud. Crenshaw, Roy, and Cloud all won their primary run-offs, and will be the GOP nominees for the fall campaign. Those are all considered safe Republican seats, so we may have just helped select three new conservative Republican members of the House of Representatives.
On Saturday, June 2, the members of Virginia's 5th Congressional District Republican Committee met to select a nominee to replace incumbent Republican Tom Garrett on the ballot. Garrett, a member of the House Freedom Caucus since coming to Congress two years ago, had announced last Monday evening that he would be retiring after this term. Two years ago, we endorsed Michael Del Rosso for the open seat. He came close, but fell short at the nominating convention that year. He decided late last week to throw his hat in the ring for this year's nomination, and we surveyed our members and then issued an endorsement before the nominating meeting. After five hours and four ballots, the members of the 5th Congressional District Republican Committee chose businessman Denver Riggleman as the replacement nominee. Del Rosso made it to the final three candidates, and then acted as kingmaker, swinging the majority of his supporters to Riggleman on the final ballot to ensure his nomination.
In primary elections that will take place Tuesday, June 5, TPPCF has endorsed Jay Webber in the open seat contest to replace retiring Republican Congressman Rodney Frelinghuysen in NJ-11; Steve King for another term in IA-04; and Matt Rosendale in the contest for the GOP nomination for the U.S. Senate seat in Montana currently held by incumbent Democrat Jon Tester.
As for primaries that will take place the following week, on June 12, TPPCF has endorsed incumbent Mark Sanford for another term in SC-01, and incumbent Dave Brat for another term in VA-07.
SUGGESTED READING:
JENNY BETH MARTIN/TEA PARTY PATRIOTS:
Hill: Jenny Beth Martin: Jim Jordan As Speaker Is Change America Needs To Move Forward
DC: Jenny Beth Martin: Donald Trump Is The" Get Things Done" President
WE: Jenny Beth Martin: Trump Plays Hardball On North Korea Summit, Just Like Reagan Did
Hill: House GOP Prepares To Consider Trump's $15 Billion Clawback
Dispatch: Tea Party Groups To Jim Jordan: Run For House Speaker Now
AP: End of an Era? Tea Party Class of House Republicans Fades
AGENDA:
NYT: Senate Sends Major Overhaul Of Veterans Health Care To Trump
Politico: House Easily Approves Defense Bill With New Nukes, Cuts To Pentagon Bureaucracy
RC: Scalise Announces Plan For Immigration, Farm Bill Votes Third Week Of June
Politico: GOP Senators Expect McConnell To Scrap Or Scale Back August Break
RC: McConnell To Senate: Don't Book Non-Refundable Travel For August Recess
RC: McConnell's Plan For A Packed Summer Agenda
Politico: GOP Senators Need an Agenda — So They're Doing a Poll
FBI:
Fox News: House Republicans To Call For Second Special Counsel To Investigate Alleged FISA Abuse, Hillary Clinton Probe
House: Reps. Zeldin, Meadows, Jordan, DeSantis, Gaetz And Other Members Of Congress To Introduce 12 Page Resolution Detailing Misconduct At Highest Level Of DOJ/FBI
NYT: FBI Official Wrote Secret Memo Fearing Trump Got a Cover Story for Comey Firing
WT: Comey Violated FBI's Own Rulebook by Using Trump Campaign 'Spy': Expert
IMMIGRATION:
Hill: Key House Chairman Floats Changes To Conservative Immigration Bill
Politico: GOP Scrambles To Quell Immigration Revolt
Hill: Republicans Fear Retribution For Joining The Immigration Revolt
WaPo: House GOP Holds Last Ditch Immigration Talks As Showdown Looms
WaPo: GOP Immigration Rebels Push Forward After Trump Promises To Veto Any Bill Without Wall Funding
Hill: House Immigration Fight Could Boost Vulnerable Republicans
Politico: Senators To Trump: It's Do-Or-Die Time On DACA
Hill: GOP Leaders Scramble To Contain Immigration Rebellion
Hill: GOP Rep On Forcing Immigration Vote: Ultimately We Have To Find A Solution
TWS: The Migrant Crisis, American Style
WaPo: Steve Bannon's Clever Idea To Save the GOP from Brutal Midterms
NYP: Trump's Border Wall Breaks Ground in San Diego
Politico: House Republicans Careen Toward Immigration Showdown
LEADERSHIP:
LifeZette: 114 Conservative Leaders Urge Jordan To Run For Speaker
Politico: Ryan Facing Growing Doubts About Hold On Speakership
WaPo: White House Budget Director: 'I've Talked To Kevin McCarthy About Replacing Paul Ryan'
RC: House GOP Immigration and Leadership Battles Entwined
Politico: Immigration Showdown Puts Ryan's Job In Peril
NORTH KOREA:
Hill: Trump Scraps Summit With North Korea
WaPo: A Lot Of Dial Tones: The Inside Story Of How Trump's North Korea Summit Fell Apart
WSJ: Kim Reaffirms Korean Denuclearization Push, Looks Forward to Trump Meeting, Moon Says
WSJ: Trump Says June Summit with Kim Jong Un Is Back On
Hill: Trump Says Summit with North Korea Will Take Place on June 12
RC: Trump Lowers Expectations for Revived North Korea Summit
RUSSIA PROBE:
WaPo: Who Is Stefan Halper, the FBI Source Who Assisted The Russian Investigation?
WaPo: White House To Convene GOP Lawmakers To Review Classified Information On FBI Source
NYT: Trump Demands Inquiry Into Whether Justice Dept. 'Infiltrated or Surveilled' His Campaign
NYT: Mark Penn, Ex-Clinton Aide, Dismisses The Mueller Inquiry And The Clintons Along With It
Hill: Mystery In Mueller Probe: Where's The Hacking Indictment?
Vanity Fair: Has The Don Jr. Bombshell Blown Up The Trump-Russia Case?
Northwestern Law: Legal Opinion On Constitutionality Of Mueller Appointment
Politico: FBI Was Right To Deploy Informant, Senior GOP Lawmaker Says
NRO: McCarthy: The Obama Administration's Hypocritical Pretext for Spying on the Trump Campaign
NRO: Yes, The FBI Was Investigating The Trump Campaign
WSJ: Kim Strassel: The Curious Case of Mr. Downer
NRO: The Papadopoulos Case Needs a Closer Look
Hill: John Solomon: London 'Bridges' Falling Down: Curious Origins of FBI's Trump-Russia Probe
NYT: Trump's Lawyers, in Confidential Memo, Argue To Head Off a Historic Subpoena
NYT: The Trump Lawyers' Confidential Memo to Mueller, Explained
WE: York: Trump Lawyers Reveal Previously Unknown Evidence in Michael Flynn Case
SPENDING:
Politico: Trump In Talks To Cancel Some Budget Cutbacks
LifeZette: GOP Senators Move To Enact Trump Spending Cuts
TRADE:
WSJ: US Tariffs Prompt Anger, Retaliation From Trade Allies
Politico: War Inside Trump Trade Team Triggers Global Angst
NYT: White House To Impose Metal Tariffs on E.U., Canada and Mexico
Politico: Republicans Gobsmacked By Trump Tariffs
Politico: Today Is A Bad Day For World Trade; Trump Slaps US Allies With Tariffs
AP: From Distillers to Farmers, Trade War Would Cause Casualties
ELECTIONS:
LAT: Once an Afterthought, the Inland Empire Becomes a Pivotal Battleground in California Governor's Race
P&C: U.S. Rep. Mark Sanford Spars with Rival Katie Arrington in Contentious GOP Debate
TPPCF Endorses Michael Del Rosso in VA-05
TPPCF Endorses Matt Rosendale for U.S. Senate in Montana
TPPCF Endorses Jay Webber in NJ-11
TPPCF Endorses Steve King in IA-04