Tea Party Patriots Citizens Fund Weekly Report from Washington for 3/5/18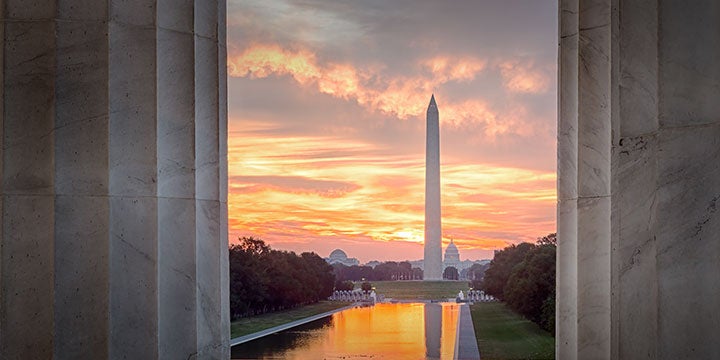 CALENDAR:
The House and Senate will both return on Monday, and both will stay in session through Thursday.
LAST WEEK ON THE HOUSE FLOOR:
The House came back to work last Monday, and took up and passed two bills under Suspension of the Rules.
On Tuesday, the House passed two bills – H.R. 4296, to place requirements on operational risk capital requirements for banking organizations established by an appropriate Federal banking agency, and H.R. 1865, the Allow States and Victims to Fight Online Sex Trafficking Act.
Then the House broke for the week, so that the late Rev. Billy Graham could lie in honor in the Capitol Rotunda.
THIS WEEK ON THE HOUSE FLOOR:
The House will return on Monday, with the first vote set for 6:30 PM. The House is scheduled to take up seven bills under Suspension of the Rules.
On Tuesday, they'll take up another eight bills under Suspension. And they'll also consider H.R. 4607, the Comprehensive Regulatory Review Act.
On Wednesday, the House is scheduled to take up H.R. 1917, the Blocking Regulatory Interference from Closing Kilns Act of 2017. On Thursday, the House is scheduled to take up H.R. 1119, the Satisfying Energy Needs and Saving the Environment Act. And then they'll be done for the week.
LAST WEEK ON THE SENATE FLOOR:
The Senate came back to work last Monday. The first vote of the week was a vote to invoke cloture on the nomination of Elizabeth Branch to be a U.S. Circuit Judge for the Eleventh Circuit. The Senate invoked cloture, and then, on Tuesday, the Senate voted to confirm her to the position by a vote of 73-23.
Later on Tuesday, the Senate voted to invoke cloture on the nomination of Russ Vought to be Deputy Director of the Office of Management and Budget. The vote was tied at 48-48 until Vice President Pence cast a tie-breaking vote in favor of cloture. The next day, the Senate voted to confirm him, and that vote was tied, too, until the Vice President cast the tie-breaking vote in favor of confirmation.
Later Wednesday, the Senate voted to invoke cloture on the nomination of Marvin Quattlebaum to be U.S. District Judge for the District of South Carolina. On Thursday, the Senate voted to confirm him to that position by a vote of 69-29.
Later on Thursday, the Senate voted to invoke cloture on the nomination of Karen Gren Scholer to be U.S. District Judge for the Northern District of Texas. And then they were done.
THIS WEEK ON THE SENATE FLOOR:
The Senate will return Monday, with the first vote set for 5:30 PM. That will be the vote to confirm Karen Gren Scholer to be United States District Judge for the Northern District of Texas.
Following that vote, the Senate will vote to confirm Tilman Eugene Self III to be United States District Judge for the Middle District of Georgia. Then the Senate will vote to confirm Terry Doughty to be United States District Judge for the Western District of Louisiana.
Then the Senate will move to consider S. 2155, the Economic Growth, Regulatory Relief, and Consumer Protection Act. That's a Senate Banking Committee-approved bill to reform the 2010 Dodd-Frank law.
EMPLOYEE RIGHTS:
On Monday, the Supreme Court heard oral arguments in the case of Janus v. AFSCME, a labor law case that holds the potential to free non-union members from being compelled to subsidize political speech with which they disagree.
The case is very similar to a case heard in 2016 by the Supreme Court, called Friedrichs v. California Teachers Association. In that case, the Court appeared to be ready to rule 5-4 to overturn current precedent, but was prevented from doing so by the untimely death of the late Justice Antonin Scalia. In the end, the Court deadlocked at 4-4.
The arrival of Justice Neil Gorsuch offers hope for supporters of employee rights. He kept his thoughts to himself during the oral arguments, never once raising a question. Nevertheless, I expect him to vote to end the forced subsidization of political speech. And we expect the Court to rule before the end of its current term in June.
IMMIGRATION:
On Monday, the Supreme Court announced that it would not step in to overturn or stay a lower court ruling temporarily blocking the implementation of President Trump's order to terminate President Obama's DACA program awarding executive amnesty to so-called "Dreamers."
On its face, that's not surprising. As NBC News notes, "The Supreme Court has agreed only about a dozen times in the past century to take a case immediately and bypass the federal appeals courts, usually involving a national emergency, such as nationwide strikes in the steel and coal industries … Monday's action by the Supreme Court leaves the DACA challenge pending before the California appeals court, where it is in the very early stages. The Justice Department has said it would take at least another year to get back to the Supreme Court for a decision on DACA's future."
While that's a policy loss for the Trump Administration – they cannot end the unconstitutional DACA program and deport certain illegal immigrants – that's actually a political win for the Trump Administration. Now, because of this Supreme Court ruling, the Trump Administration will not be able to deport "Dreamers," so we won't be reading ugly headlines about breaking up families to send children back to countries they haven't lived in for years. Meanwhile, the Trump Administration will be able to claim they did everything they could, but a left-wing court prevented the people's will from being done.
OBAMACARE:
On Monday of last week, 20 states – led by Texas Attorney General Ken Paxton and Wisconsin Attorney General Brad Schimel – filed a lawsuit to have ObamaCare overturned. Their thinking is simple – since the Supreme Court ruled in 2012 that ObamaCare was constitutional only because it was based on a tax penalty, and the tax penalty has now been eviscerated in the 2017 Tax Reform and Jobs Act, the remains of ObamaCare are, therefore, invalid.
The Tax Reform and Jobs Act "eliminated the tax penalty of the ACA, without eliminating the mandate itself … What remains, then, is the individual mandate, without any accompanying exercise of Congress' taxing power, which the Supreme Court already held that Congress has no authority to enact."
Said Paxton in a statement, "The U.S. Supreme Court already admitted that an individual mandate without a tax penalty is unconstitutional. With no remaining legitimate basis for the law, it is time that Americans are finally free from the stranglehold of ObamaCare, once and for all."
The lawsuit further makes the point that because ObamaCare does not contain a severability clause – that is, a provision that declares that if one part of the law is ruled invalid, the rest of the law remains untouched – if the Supreme Court declares the mandate invalid, then the whole law is invalid and must be struck down.
The Department of Justice – now run by Trump-appointed Attorney General Jeff Sessions – did not immediately respond to a request for comment on whether or not the Trump Administration would defend the law in court.
Keep in mind, as I've told you many times before, I am not an attorney. But I'm not so sure this challenge is as strong as some think it is. The tax reform bill did not actually repeal the Individual Mandate – it merely lowered the tax penalty to zero. This challenge is based on declaring that because the tax penalty has been set to zero, there is no effective tax penalty, and, therefore, the Individual Mandate is invalid, and, therefore, the rest of the law is, too. But I could just as easily see a five-member majority led by Chief Justice Roberts declare that in their interpretation, a tax penalty of zero is still a tax penalty, and, therefore, the Individual Mandate is valid, and so is the rest of the law.
Stay tuned.
SECOND AMENDMENT:
It was an interesting week on the Second Amendment front.
On Wednesday, the President hosted another of his bicameral, bipartisan meetings with lawmakers, to much the same effect as the one he hosted on immigration back in January. To say the things that came out of his mouth during Wednesday's meeting stunned those assembled would be to understate the case significantly.
Sitting to his left, CA Sen. Dianne Feinstein appeared giddy as he pressed Republicans to add her proposed assault weapon ban – which has no GOP cosponsors, and no chance of passage – to a background check bill cosponsored by WV Dem. Joe Manchin and PA Republican Pat Toomey that didn't go anywhere.
He challenged Toomey as to whether or not the Manchin-Toomey bill included raising the age of purchase for firearms, and when told that no, it did not – because no one was even suggesting that when the bill was introduced years ago – Trump responded, "You know why? Because you're afraid of the NRA."
At another point in the meeting, he declared that authorities dealing with mentally ill firearms owners should not worry about the law. Speaking of the assailant in the Parkland, Florida school shooting, the President said, "I think they should have taken them away, whether they had the right or not." He later added, "Take the guns first, go through due process second."
Later, he virtually scolded House Majority Whip Steve Scalise – a recent victim of gun violence himself – for supporting a bill that passed the House in December (with strong bipartisan support) to allow concealed carry permit holders to carry their guns with them in other states that allow concealed carry. Trump said that bill would never pass.
So in the course of that one meeting, President Trump expressed support for: confiscating firearms without due process; raising the age to purchase a firearm; banning so-called "assault weapons;" expanding background checks; and enhancing reporting efforts despite concerns over due process.
Senate Democrats, led by Chuck Schumer, apparently don't know how to take "yes" for an answer. Rather than pressing to move forward on the "Fix NICS" bill – a bill with 40 cosponsors already, and which would likely pass the Senate rather easily – they insisted that the Senate should NOT take up the bill by itself, because that wouldn't be doing enough to address the problem. What they're really worried about is giving up the political issue.
Senate Majority Leader Mitch McConnell responded on Thursday by announcing that the Senate schedule next week would be devoted to nominations and a banking reform bill, with no possibility of a debate over potential gun control legislation.
Meanwhile, U.S. Rep. Thomas Massie has introduced H.R. 5112, which would repeal the prohibition on purchasing a handgun until you're at least 21 years of age. As Massie put it, "Why should a 20-year-old mom be denied the right to defend herself?"
SUGGESTED READING:
JENNY BETH MARTIN/TEA PARTY PATRIOTS:
Hill: Jenny Beth Martin: Union Position In SCOTUS Case Has Thomas Jefferson Rolling In His Grave
WT: Jenny Beth Martin: The Gun Control Sideshow
EMPLOYEE RIGHTS:
RC: Supreme Court Appears Split On Union Case
NRO: Judgment Day For Public Unions
Sacramento Bee: Union Fees On The Line: Five Takeaways From The Supreme Court Hearing
Politico: Gorsuch Mum As Supreme Court Rehears Public Employee Union Fight
NRTW: Final Brief Filed In Janus V. AFSCME Supreme Court Case Seeking To End Public Sector Forced Union Fees
NRO: Janus V. AFSCME At The Supreme Court: What's At Stake?
NYT: Blast from the Past: Victory for Unions as Supreme Court, Scalia Gone, Ties 4-4
FBI:
WSJ: Democrats For Eavesdrop Abuse
Politico: Sessions: Justice Department Watchdog Investigating GOP Russia Memo Claims
Hill: Sessions Says Justice Department Will Investigate Alleged FISA Abuses
Hill: Trump Launches New Attack On Sessions: Disgraceful
WaPo: Report Said To Fault FBI's Former No. 2 For Approving Media Disclosure Misleading Inspector General
IMMIGRATION:
Politico: Supreme Court Rejects Trump Request To Weigh In Quickly On Dreamers
Daily Wire: Supreme Court Refuses To Let Trump Kill DACA. That's Actually A Political Win For Trump. Here's Why.
Politico: Congress Loses Key Immigration Ingredient: A Deadline
Politico: California Braces For Trump's 'Border Wall Hallucination Tour'
OBAMACARE:
Politico: 20 States Sue Over ObamaCare Mandate – Again
Reuters: Twenty States Sue Federal Government, Seeking End to ObamaCare
Texas AG: AG Paxton And Wisconsin AG File 20-State Lawsuit To End Grip Of ObamaCare On Texas And The Nation
Hill: GOP Eyes Budget Maneuver To Pay For ObamaCare Funds
RUSSIA PROBE:
Fox News: The Lefty's Fever Dream Of Mueller Indicting Trump Won't Happen Even If He Finds Something Here's Why
WaPo: Special Counsel Moves To Drop Tax, Bank Fraud Charges Against Rick Gates
NRO: A Foreign Power's Recruitment Effort Is Not A Basis For A FISA Court Warrant
WaPo: Mueller Investigation Examining Trump's Apparent Effort To Oust Sessions in July
NPR: Depth Of Russian Politician's Cultivation Of NRA Ties Revealed
Wired: How Trump Conquered Facebook Without Russian Ads
SECOND AMENDMENT:
Hill: Trump Signals Shift On Guns
Politico: Gun Control Push Bogs Down Quickly In Senate
Hill: Dems Fear Overreach As Left Presses Assault Weapon Ban
Hill: GOP Focuses On Law Enforcement Mistakes — Not New Gun Laws
WT: Feds Halted Millions Of Gun Purchases On Mental Health Grounds Since Virginia Tech
Politico: Trump To Meet With Lawmakers From Both Parties On Guns
Politico: Congress Clashes Over Piecemeal Gun Measure
Hill: House GOP Rejects Call For New Gun Legislation
Morning Consult: Firms See Negative Responses To Cutting Business Ties With NRA
WaPo: Trump's Gun Meeting Went Off The Rails Quickly
Politico: Trump Upends Gun Politics — For Now
Politico: Could Gun Control Flip The House To Democrats?
NYT: Trump Stuns Lawmakers With Seeming Embrace Of Comprehensive Gun Control
Hill: Senate GOP Rejects Trump's Call To Go Big On Guns
Politico: Conservatives Floored By Trump's Gun Control Love Fest
Politico: Trump's Gun Control Embrace Sets Off Scramble In Congress
TH: This Town: Democrats Consider Torpedoing Gun Control Because … It Might Pass
MISCELLANEOUS:
Politico: How Republicans Can Win The Midterms
Politico: Kushner Loses Access To Top-Secret Intelligence
The Intercept: DCCC Internal Polling Presented To Members Of Congress Panned Single-Payer Health Care
NYT: Hope Hicks To Leave White House As Communications Director
Politico: Trump Ignored 'Bright Line' In Discussing Russia With Hicks
NYT: Trump's Chaos Theory For The Oval Office Is Taking Its Toll
Bloomberg: Dodd-Frank Rewrite Set For Senate Floor Vote Next Week
CNS News: Pelosi Supports Naming Congressmen Who Used Tax Money For Sex Harassment Payoffs If Victims Agree
Axios: Destroying Jared Kushner: A Five-Part Play
GQ: Steve Bannon Is Hatching His Comeback