Tea Party Patriots Citizens Fund Weekly Report from Washington for 12/4/17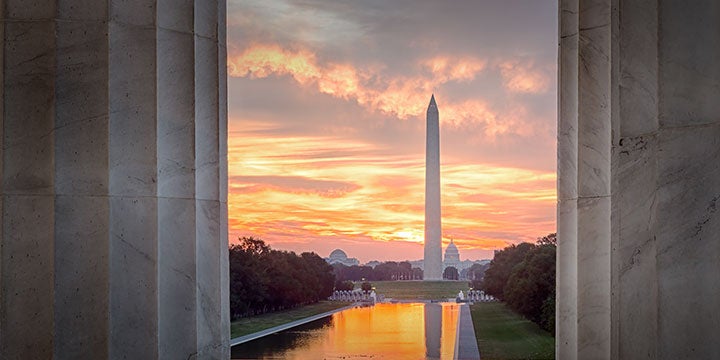 CALENDAR:
The House will return today, a day earlier than scheduled. The Senate will also return today. They both will stay in session through Friday, December 8.
LAST WEEK ON THE HOUSE FLOOR:
The House came back into session last Tuesday, and moved to take up and pass two bills under Suspension of the Rules.
On Wednesday, the House passed the Rule that would govern consideration of H.R. 3017, the Brownfields Enhancement, Economic Redevelopment, and Reauthorization Act, and H.R. 3905, the Minnesota's Economic Rights in the Superior National Forest Act.
Also on Wednesday, by voice vote, the House passed a resolution authored by Republican Rep. Barbara Comstock to require annual sexual harassment training for Members and staff.
On Thursday, the House passed H.R. 3905, the Minnesota's Economic Rights in the Superior National Forest Act. Then they passed the Rule for consideration of H.R. 4182, the Ensuring a Qualified Civil Service Act, and H.R. 1699, the Preserving Access to Manufactured Housing Act.
Then they considered two amendments to H.R. 4182, both of which failed, and then they passed H.R. 4182, the Ensuring a Qualified Civil Service Act, by a vote of 213-204.
Then they passed H.R. 3017, the Brownfields Enhancement, Economic Redevelopment, and Reauthorization Act, by a vote of 409-8.
On Friday, the House passed H.R. 1699, the Preserving Access to Manufactured Housing Act, by a vote of 256-163.
And then they were done.
THIS WEEK ON THE HOUSE FLOOR:
The House will return Monday, with the first vote set for 6:30 PM, at which time they'll vote to proceed to conference with the Senate over the tax reform bill.
On Tuesday, they'll move to take up seven bills under Suspension of the Rules. One of those bills will be H.R. 1164, the Taylor Force Act, which would restrict funding for the Palestinian Authority unless they stop paying terrorists and the families of dead terrorists who attack American and Israeli citizens.
On Wednesday, they'll take up H.R. 38, which has been combined with H.R. 4477, the FIX NICS Act.
Later Wednesday, they'll consider H.R. 3971, the Community Institution Mortgage Relief Act, and H.R. 477, the Small Business Mergers, Acquisitions, Sales, and Brokerage Simplification Act.
Probably on Wednesday, they will consider a short-term Continuing Resolution to keep the government funded through December 22.
LAST WEEK ON THE SENATE FLOOR:
The Senate returned on Monday and took up the confirmation vote on Dabney Langhorne Friedrich to be U.S. District Judge for the District of Columbia. He was confirmed by a vote of 97-3. Then the Senate voted to invoke cloture on the nomination of Gregory Katsas to be U.S. Circuit Court Judge for the District of Columbia Circuit.
On Tuesday, the Senate voted to confirm Gregory Katsas to his new position as a judge on the Circuit Court for the District of Columbia Circuit. The vote to confirm was 50-48.
On Wednesday, the Senate voted by 52-48 to proceed to consideration of H.R. 1, the Tax Cuts and Jobs Act.
And then began consideration of the tax reform bill. Over the next two and a half days, the Senate considered 18 amendments and motions to recommit, which is a tactic employed by the minority to try to get the bill killed by sending it back to committee.
Eventually, at 1:36 AM on Saturday morning, the Senate voted by 51-49 to pass H.R. 1. Retiring Republican Sen. Bob Corker of TN was the only senator to break party lines.
And then they were done.
THIS WEEK ON THE SENATE FLOOR:
The Senate will return today, with the first vote set for 5:30. That will be a vote to invoke cloture on the nomination of Kirstjen Nielsen to serve as Secretary of Homeland Security. At some point during the week, the Senate will consider a short-term Continuing Resolution to keep the government funded through December 22.
AT&T-TIME WARNER MERGER:
Almost two weeks ago, the U.S. Department of Justice followed through on its warnings and sued to prevent AT&T from completing its proposed $85 billion purchase of Time-Warner. Said a DOJ official, "Our investigation showed this is an illegal merger that would harm consumers." According to the DOJ, the merger would result in higher prices and fewer options for consumers. Further, the combined company "would have the incentive and ability to charge more for Time-Warner's popular networks" and it could keep others out of the streaming video market.
AT&T pushed back, saying they were "confident" they would win in court.
CONSUMER PROTECTION FINANCIAL BUREAU:
A week ago Friday, on the day after Thanksgiving, Consumer Protection Financial Bureau chief Richard Cordray abruptly moved up his resignation timetable, announcing he would be departing the agency for good at the end of the day, and appointing Leandra English as the deputy director of the agency. In doing so, he was hoping to install English as the new acting director of the CFPB. But later that evening, the White House announced that President Trump had appointed OMB Director Mick Mulvaney to take over the CFPB as acting director.
Over the weekend, the Department of Justice put out a statement indicating that its reading of the various laws at play put Mulvaney in charge of the agency, and the CFPB's own general counsel agreed with that take, sending a memo to CFPB staff saying they should treat Mulvaney as their new boss.
But two days later, English sued to prevent Mulvaney from taking over. On Monday, while Mulvaney was sitting in the director's office getting acclimated to the position, she was taking photo ops on Capitol Hill with Chuck Schumer and Elizabeth Warren.
On Tuesday, U.S. District Judge Timothy J. Kelly settled the question, ruling in favor of Trump's right to appoint Mulvaney. Jenny Beth's column for The Washington Times focuses on this episode, and calls on Mulvaney to fire English for insubordination. You can find it in the Suggested Reading.
IMMIGRATION:
On Thursday, a San Francisco jury found illegal immigrant Jose Ines Garcia Zarate not guilty of the July 2015 murder of Kate Steinle. Instead, he was found guilty of illegal possession of a gun – he's a felon, after all – and his sentencing date has not yet been determined. For that crime, he faces a sentence of 16 months to three years in prison.
Zarate has already been deported five times previously. After his conviction, U.S. immigration officials said he will be deported for a sixth time.
Meanwhile, the Senate has yet to bring up for consideration "Kate's Law," which would stiffen prison sentences for illegal immigrants who continue to return after being deported.
OBAMACARE:
The version of H.R. 1, the Tax Cut and Jobs Act, that passed the Senate in the wee hours of the morning Saturday morning includes in it a zeroing out of the tax penalty for failing to purchase health insurance. Including this effective repeal of ObamaCare's individual mandate in the tax reform bill kills two birds with one stone – first, it repeals one of the essential elements of that bad law, and, in doing so, sets us up for a second attempt at repealing ObamaCare, which could go much easier the second time around, because CBO won't be making an argument that 15 million people are going to lose their health care; second, it saves more than $300 billion in subsidy payments that won't be made over the next decade, and allows those savings to be used to offset tax cuts elsewhere.
RUSSIA PROBE:
On Friday, former Trump National Security Adviser Lt. Gen. Michael Flynn pleaded guilty to lying to the FBI about two conversations with the Russian ambassador last December. On December 22, he lobbied Ambassador Sergei Kislyak to oppose an upcoming UN Security Council vote condemning Israel for building settlements in disputed territory. Then, one week later, Flynn discussed with Kislyak the sanctions the Obama Administration had just placed on Russia for Russia's efforts to influence the 2016 presidential election. Flynn acknowledged later lying to FBI officials when he was asked about his conversations with Kislyak.
Late Friday morning, ABC News' Brian Ross reported inaccurately that candidate Trump had directed Flynn to contact Russian officials during the course of the 2016 campaign. The Dow Jones average dropped 350 points in the wake of that false report. It took ABC News more than seven hours to acknowledge their error – first, by issuing what they called a "clarification," then a "correction."
Ross, of course, is well known for reporting things wrong. In 2012, he wrongly reported that the movie theater shooter in Aurora, Colorado had ties to the Tea Party. More than a decade earlier, he had wrongly reported that Saddam Hussein may have been involved in the anthrax attacks in the United States. And for those keeping score at home, he was the first to report the Abscam scandal in 1981 – and in his haste to get that report on the air, he blew the case FBI agents were making against Congressman Jack Murtha, who was later named an unindicted coconspirator and survived the political scandal only because Ross exposed the sting operation before Murtha had time to take a second meeting with undercover FBI agents who had already offered him cash.
After announcing their "clarification," then calling it a "correction," ABC News announced that Ross would be suspended without pay for four weeks.
Eyebrows were raised on Saturday, when President Trump tweeted that, "I had to fire General Flynn because he lied to the Vice President and the FBI. He has pled guilty to those lies. It is a shame because his actions during the transition were lawful. There was nothing to hide!" That contradicted what he had said back in January, when he fired Flynn – back then, there was no mention of lying to the FBI. But if Trump knew at the time that Flynn had lied to the FBI, that puts a different spin on his later request to then-FBI Director James Comey that, "I hope you can let this go."
But eyebrows were quickly lowered when the Washington Post reported that John Dowd, the president's lawyer, had drafted the tweet.
SECOND AMENDMENT:
On Wednesday, the House will vote on a combination package that puts together two bills that have recently passed the House Judiciary Committee – H.R. 38, the Concealed Carry Reciprocity Act, and H.R. 4477, the FIX NICS Act.
The Concealed Carry Reciprocity Act, which we've discussed before, would permit anyone who has a valid concealed-carry permit to transport firearms into any other state that also allows for concealed-carry permits.
The FIX NICS Act would stiffen the National Instant Criminal Background Check System, which became an issue of interest in the wake of the November 5 shooting at a church in Sutherland Springs that left 26 victims dead. The Air Force revealed that it had failed to report the shooter's domestic violence conviction as required by law; if he had been reported as required, he would have ben prevented from making a legal gun purchase.
SEXUAL HARASSMENT:
Over the last two weeks, since our last conversation, the sexual harassment revelations that have roiled Hollywood, academia, and the news media have hit on Capitol Hill, and hit hard. Minnesota Sen. Al Franken now has six accusers; Detroit Congressman John Conyers, the longest-serving Members of the House – he's been there since 1965 – has acknowledged using taxpayer funds to settle a harassment case, and at least two former staffers have accused him of sexual harassment, leading Nancy Pelosi to call for his resignation; and Pelosi has also called for the resignation of a second House Democrat, Ruben Kihuen of Nevada, after learning of a credible claim of sexual harassment against him by a former campaign staffer. And on Thursday, we learned that the Office of Compliance had used $100,000 of taxpayer funds to settle sexual harassment claims made by two former staffers for former New York Democrat Congressman Eric Massa.
Republicans have not escaped attention. We also learned late last week that Republican Blake Farenthold of Texas used taxpayer money to settle a sexual harassment claim brought against him by a former spokeswoman. He is the only current Member of Congress to use OOC funds to settle a harassment claim.
As mentioned above, on Wednesday the House passed a measure requiring sexual harassment training for Members and staff from this point forward. Republican Rep. Ron DeSantis has a bill that would make public any taxpayer-funded settlements and ban the use of taxpayer funds to pay for settling any sexual harassment claims against a Member of Congress. And Republican Rep. Tom Marino has introduced legislation that would ban the use of taxpayer funds for settlements in cases where a Member is accused of sexual harassment. His bill would also require the Ethics Committee to consider expulsion of a Member who engaged in sexual harassment. Stay tuned. We've only seen the tip of the iceberg.
SPENDING:
On Friday of this week, the government runs out of money. So the House and Senate are preparing to pass a short-term Continuing Resolution that will maintain funding at current levels through December 22. It's the hope of the GOP congressional leadership that they'll be able to use the ensuing two weeks to come to an agreement with Democrat leadership on a longer-term Omnibus spending bill to fund the government for the rest of the fiscal year.
But as we've discussed before, don't expect that that agreement will be anything we like. Democrats are still adamant that any longer-term spending bill include provisions addressing the so-called "Dreamers," and we still expect some language similar to the Alexander-Murray health insurance bailout to be attached, too.
TAX REFORM:
The House and Senate have now both passed versions of H.R. 1, the Tax Cut and Jobs Act, so the stage is set for a conference committee. Unlike the budget resolution – where the House simply took what passed the Senate and put it right back on the floor of the House, with no changes, rather than go to conference – we expect we'll see a conference committee to reconcile the differences between the two versions.
But here's the good news for those supporting passage of tax reform – now that both houses have already passed a version of the bill, it's difficult to see what could get in the way of ultimate passage of a conference report. Once you've voted for the tax reform bill, you're committed. There's little conferees could do to make a bill that was palatable once into something that's unpalatable the second time. Susan Collins, Lisa Murkowski, Jeff Flake, Steve Daines, Ron Johnson, John McCain and any others who had to swallow hard to vote for this bill in the Senate have already done so once; voting against a conference report that reconciled the differences between the two bills would get them nothing at this point.
Tax-writers in both houses suggest they could have this thing wrapped up within ten days to two weeks, so this bill could actually get to the president's desk before Christmas.
SUGGESTED READING:
JENNY BETH MARTIN/TEA PARTY PATRIOTS:
Hill: Jenny Beth Martin: Conservatives Need A Strategy For Dealing With 'Weak' GOP Leaders
Hill: Jenny Beth Martin: The Congressional Cover-Up Scandal
WT: Jenny Beth Martin: Supreme Court Must Protect Property Rights
WT: Jenny Beth Martin: Mulvaney Should Can English at CFPB
DS: Citing Virginia Election Losses, Conservatives Demand Congress Follow Through On Promises
USAT: Other Views On Sexual Harassment: Congress Cover-Up
AT&T-TIME WARNER:
NYT: With AT&T And Time Warner, Battle Lines Form For An Epic Antitrust Case
Axios: Feds Will Sue To Block AT&T From Buying Time Warner
Politico: Trump Administration Sues To Block AT&T – Time Warner Merger
CFPB:
Hill: Rival Appointments Set Up Showdown To Lead Agency
Politico: Trump Taps Mulvaney To Lead CFPB, Sparking Confusion Over Agency's Leadership
NYT: Dueling Appointments Lead To Clash At Consumer Protection Bureau
Hill: White House Says Trump Authority Is Supreme In Agency Fight
Hill: Justice Department Says Trump Has Authority To Appoint CFPB Acting Director
Reuters: Succession Battle At US Financial Agency Seen Headed To Courts
Hill: CFPB Deputy Director Sues Trump To Block Mulvaney From Interim Leader Position
Politico: Consumer Bureau's Top Lawyer Sides With Trump In Leadership Clash
NRO: Trump's In The Right In CFPB Tiff
Daily Caller: Exclusive: Leandra English Is A Pupil Of Elizabeth Warren
AP News: The Latest: No Ruling Yet On Who's Leader Of Watchdog Agency
Politico: Confusion And Chaos Engulf Consumer Agency
Politico: Why Democrats Are To Blame For Consumer Agency Debacle
WSJ: Democrats Pretend That The CFPB Is Its Own Branch Of Government
WSJ: Mick Mulvaney Is The True Pope
Hill: Court Sides With Trump In Consumer Agency Fight
Politico: Victorious Trump Moves To Reshape Consumer Bureau
American Banker: At CFPB, Bitter Feelings About Final Cordray Maneuver
GUNS:
CNN: House Committee To Move 2 Gun Bills This Week, Including Top NRA Priority: Concealed Carry Reciprocity
Politico: House GOP Leaders Preparing To Bring Gun Measures To The Floor
IMMIGRATION:
Hill: Congress Barreling Toward Explosive Immigration Fight
Politico: Congress Speeds Toward Shutdown Over Dreamers
CNN: Republicans Prepping Letter To Ryan Urging DACA Fix
CNN: Undocumented Immigrant Acquitted in Kate Steinle Death
WE: Jeff Sessions After Kate Steinle Verdict: 'Wouldn't Take Five Minutes' for Senate To Pass 'Kate's Law' 
JUDICIARY:
Louisiana Record: Duncan Gets JCN Support For Fifth Circuit Nomination
WE: Conservatives Target Senator John Kennedy Over Opposition To Trump Judicial Nominees
OBAMACARE:
Hill: Senate GOP Repeals ObamaCare Mandate
RUSSIA PROBE:
Hill: Anger At Mueller Burns Hot On The Right
AP News: FBI Gave Heads-Up To Fraction Of Russian Hackers US Targets
NYT: Michael Flynn Pleads Guilty to Lying to the FBI and Will Cooperate with Russia Inquiry
Hill: Team Trump in Shock as Flynn Flips
Hill: In Apparent Shift, Trump Tweets He Fired Flynn for Lying to FBI
WaPo: Trump on Michael Flynn's Guilty Please: it's a 'Shame' Because He Had 'Nothing To Hide'
NYT: Mueller Removed Top Agent in Russia Inquiry Over Possible Anti-Trump Texts
WE: ABC News Apologizes for 'Serious Error' in Flynn Report, Suspends Reporter for Four Weeks
Politico: ABC News Draws Fire for Erroneous Trump-Flynn Report
Politico: ABC News Suspends Brian Ross Over Trump-Flynn Report Error
SEXUAL HARASSMENT:
Hill: Lawmakers Unveil 'Me Too' Congress Bill To Overhaul Sexual Harassment Policies
Politico: Pressure Mounts To Unmask Hill Harassers
Newsmax: Pressure Mounts To Disclose Names Of Those Who Settled Harassment Claims
Axios: The Perks Of Being A Member Of Congress
WaPo: Sen. Al Franken Accused of Groping Again — This Time by an Army Veteran
NYT: House Leaders Call on Conyers To Resign After an Accuser Details Her Charges
Hill: House Votes To Mandate Sexual Harassment Training for Members and Staff
FOX: Conyers Weighing Resignation Decision, Attorney Says He Will 'Defend Himself Until the Cows Come Home'
Hill: Pelosi Calls for Second House Dem to Step Down Amid Harassment Claims
ABC: Congress Secretly Paid Nearly $100,000 To Settle Harassment Claims Against Disgraced Congressman
Politico: Lawmaker Behind Secret $84L Sexual Harassment Settlement Unmasked
Politico: Republicans Divided on Farenthold Resignation
Politico: Lawmakers Have Carte Blanche To Cut Secret Harassment Settlements
SPENDING:
Politico: White Seeks $44 Billion In Third Disaster Request
WSJ: Congressional Leaders Close In On Spending Deal
Reuters: Senate Sends $700 Billion Defense Bill To Trump, Funding Uncertain
WaPo: Trump Faces Make Or Break Meeting With Congressional Leaders
Hill: Trump: 'I Don't See A Deal' To Avoid Government Shutdown
Hill: Democrats Pull Out Of White House Meeting With Trump
Politico: GOP Looks To Jam Democrats In Shutdown Fight
WaPo: Top Democrat Ratchets Up Government Shutdown Fight Over Dreamers
Hill: House Conservatives Won't Back Spending Bill With ObamaCare Payments
Politico: GOP Leaders Struggle With Shutdown Strategy
WaPo: Trump Tells Confidants That A Government Shutdown Might Be Good For Him
Hill: House Conservatives Cast Doubt on GOP Leaders' Shutdown Strategy
Politico: House GOP Leaders Plot To Avert Shutdown, But May Need Democrats
Politico: GOP Leaders: Across-the-Board Cuts 'Will Not Happen'
Hill: McConnell: There Will Be No Government Shutdown
SURVEILLANCE:
Hill: Congress Poised To Jam Through Reauthorization Of Mass Surveillance
Hill: Clock Ticking Down On NSA Surveillance Powers
TAX REFORM:
RC: Murkowski Suggests Tax Vote Depends On Stabilizing Individual Health Care Market
Hill: Murkowski Supports Repealing ObamaCare Mandate In Boost To Tax Reform
WaPo: GOP Leaders in Advanced Talks To Change Tax Plan in Bid To Win Over Holdouts
WSJ: How Tax Reform Will Lift The Economy
WaPo: Senate GOP Tax Bill Hurts The Poor More Than Originally Thought CBO Finds
Hill: This Week, Senate Republicans Take Up Tax Reform
Hill: Hill's Whip List:  Where Republicans Stand On Senate Tax Bill
Politico: Senate GOP Clears Key Hurdle On Taxes
Hill: Senate GOP Votes To Begin Debate On Tax Bill
Politico: GOP Places Risky Bet On Trickle-Down Tax Cut
Politico: Adding Deficit 'Trigger' To Senate Plan Raises New Hurdle
WSJ: Senate Tax Bill Won't Pay For Itself, Congressional Analysis Says
USAT: Senate Republicans Launch Debate Over Tax Overhaul But Major Questions Remain
Hill: GOP To Reduce Tax Relief By $350 Billion To Win Over Deficit Hawks
RC: GOP Searching For New Tax Tweak After Senate Parliamentarian Guidance
WE: Senate Republicans Delay Tax Reform Bill After Hitting Deficit Obstacle
Hill: Senate Leaders Push Tax Debate Into Friday
Politico: Republicans Rewriting Tax Bill Hours Before Possible Vote
Bloomberg: Cruz Triumphs Over Corker in $350 Billion Overnight Tax Fight
Hill: Flake To Back Tax Bill, Giving GOP 50 Votes
Politico: Senate Passes Sweeping Tax Overhaul
Hill: Senate Passes Tax Overhaul, Securing Major GOP Victory
Politico: How McConnell Got a Win on Taxes
Axios: What Will Have To Be Sorted Out on Taxes
Politico: What's Next on Tax Reform
URANIUM ONE:
DS: 6 Key Elements in Understanding the Tangled Uranium One Scandal
Hill: FBI Informant Gathered Years Of Evidence On Russian Push For US Nuclear Fuel Deals, Including Uranium One, Memos Show
MISCELLANEOUS:
Hill: Alabama Election Has GOP Racing Against The Clock
FCW: At 300 Days, Trump Faces Hundreds Of Key Vacancies
Senator Lankford: Federal Fumbles
Politico: Republicans Might Block Trump From Killing Iran Nuclear Deal
WSJ: You Are Free To Surf About The Web
Spectator: What Is The Danger Roy Moore Poses To The Senate GOP?
Western Journal: Liberal GOP Candidate For Flake's Seat Seeks To Align Herself With Trump