Tea Party Patriots Citizens Fund Weekly Report from Washington for 12/11/17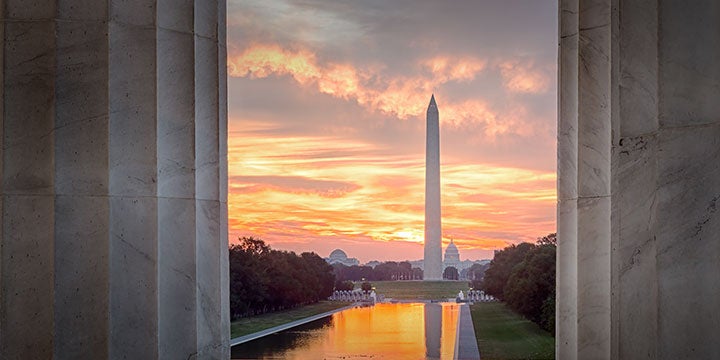 CALENDAR:
The House will return Monday, and stay in session through Thursday. The Senate will also return Monday, and stay in session through Thursday.
LAST WEEK ON THE HOUSE FLOOR:
The House returned last Monday evening, and the GOP leadership immediately ran into an unexpected buzz saw, in the form of a rebellion by the House Freedom Caucus against what it anticipated would be a terrible deal on the Continuing Resolution. To make their determination to avoid a year-end spending catastrophe very clear, the members of the House Freedom Caucus threatened to vote against a routine but important procedural motion – the motion to instruct conferees on the tax reform bill. Without passage of that motion, the House could not appoint conferees to the conference committee that will reconcile the House-passed version with the Senate-passed version. And without that conference, the only way to pass the tax reform bill and send it to the president would be for the House to take up and pass the Senate-passed version as it passed the Senate, with no changes to bring it closer to the version that passed the House. And no one in the House wanted to do that, so threatening to tank the motion to instruct conferees showed just how much leverage the HFC has.
And what was it the HFC demanded? They wanted the short-term Continuing Resolution to extend until December 30 or December 31, rather than December 22. They feared that setting up a fiscal cliff deadline three days before Christmas would allow leadership to jam them, as has happened many times before, and they wanted to avoid that possibility by extending the funding bill past Christmas.
Meanwhile, the larger Republican Study Committee agreed with the Freedom Caucus's push for an extension on the short-term funding bill, and they want something else, too: They want the next funding bill to contain a full year's worth of funding for defense spending. So they're pushing for a hybrid C.R. to be passed whenever the current short-term spending bill expires. The hybrid would contain a full year's funding for defense, and another C.R. to fund the rest of the government while the leadership and the White House work out spending levels for everything else.
In the end, the Freedom Caucus agreed to accept a promise from leadership of a healthy discussion on the topic in the already-scheduled Tuesday morning House GOP Conference meeting to come. So leadership recognized the power of the Freedom Caucus and dodged a bullet – 35 of the 36 members of the House Freedom Caucus voted in favor of the motion to instruct conferees, and tax reform took another step toward the president's desk.
On Tuesday, the House took up and passed two more bills under Suspension of the Rules.
On Wednesday, the House took up and passed the Rule for consideration of H.R. 38, the Concealed Carry Reciprocity Act, and then passed the bill itself by a vote of 231-198. Then, again under Suspension of the Rules, the House passed a concurrent resolution condemning the ethnic cleansing of the Rohingya in Burma.
Also on Wednesday, the House voted to table a resolution calling for the impeachment of President Trump. Texas Democrat Congressman Al Green offered the motion. The vote to table was 364-58, with almost a third of the Democrats in the House voting to impeach.
For those who are wondering how such a resolution was given a floor vote in a House controlled by a Republican majority, the answer is simple – Green offered his resolution as a "privileged" resolution. Under House rules, any Member can offer such a resolution and receive legislative action within two days.
On Thursday, the House suspended the rules to pass a resolution expressing concern over and condemning the political, social, and humanitarian crisis in Venezuela.
Later on Thursday, the House passed H.R. 477, the Small Business Mergers, Acquisitions, Sales, and Brokerage Simplification Act.
Then the House took up and passed H.J.Res. 123, the short-term Continuing Resolution to fund the government through December 22. It passed by a vote of 235-193, with all but 18 Republicans voting in favor. And because it did not contain any language on a DACA fix or health insurance bailouts, only 14 Democrats voted in favor.
The House wrapped up its week after voting to pass H.R. 2658, the Venezuela Humanitarian Assistance and Defense of Democratic Governance Act.
And then they were done.
THIS WEEK ON THE HOUSE FLOOR:
The House will return Monday, with first votes set for 6:30 PM. At that time, they'll attempt to consider five bills under Suspension of the Rules.
On Tuesday, the House will attempt to take up 13 bills under Suspension of the Rules. Then they'll consider H.R. 3971, the Community Institution Mortgage Relief Act.
On Wednesday, the House is scheduled to consider H.R. 1638, the Iranian Leadership Asset Transparency Act, and H.R. 4324, the Strengthening Oversight of Iran's Access to Finance Act.
On Thursday, the House will consider H.R. 2396, the Privacy Notification Technical Clarification Act.
LAST WEEK ON THE SENATE FLOOR:
The Senate returned to work last Monday evening, and immediately took up and passed a motion to invoke cloture on the nomination of Kirstjen Nielsen to be Secretary of Homeland Security.
On Tuesday, the Senate voted to confirm Kirstjen Nielsen to serve as Secretary of Homeland Security. The vote to confirm was 62-37.
On Wednesday, the Senate voted to go to conference with the House over H.R. 1, the Tax Cut and Jobs Act.
On Thursday, the Senate voted to confirm Joseph Balash to serve as an Assistant Secretary of the Interior. The vote to confirm was 61-38.
Later on Thursday, the Senate passed H.J.Res. 123, the short-term Continuing Resolution. The vote in favor was 81-14.
And then they were done.
THIS WEEK ON THE SENATE FLOOR:
The Senate will return Monday, and at 5:30 PM will hold a vote on a motion to invoke cloture on the nomination of Leonard Grasz to be a U.S. Circuit Judge for the Eighth Circuit.
Majority Leader McConnell has also filed cloture on two other judicial nominations – Don Willett to be a Circuit Judge on the U.S. Court of Appeals for the Fifth Circuit, and James Ho to be a Circuit Judge for the U.S. Court of Appeals for the Fifth Circuit.
CLINTON EMAILS:
Last Wednesday, several House conservatives held a press conference demanding an investigation of what they say was the "special treatment" of Hillary Clinton in the investigation of her handling of classified material over her unsecured private email server. Matt Gaetz, Jody Hice, Jim Jordan, Andy Biggs, Scott Perry, and Mark Meadows joined together to demand the investigation. They specifically called on Attorney General Jeff Sessions to get involved.
IMMIGRATION:
Last Monday, the Supreme Court ruled that the Trump Administration can implement its travel ban on travelers from certain designated countries. The court's ruling came in the form of a brief written order that granted an emergency request by the Administration to allow the ban to go into effect while it was still being litigated.
Only Justices Ginsburg and Sotomayor dissented.
On Tuesday, the Associated Press reported that President Trump's tougher enforcement of immigration laws has led to a spike in detentions by deportation officers, even as arrests along the Mexican border have fallen sharply, "apparently," in the words of the Associated Press, "as fewer people have tried to sneak into the U.S."
According to figures released Tuesday by the Department of Homeland Security, Border Patrol arrests dropped to a 45-year low in the fiscal year that ended September 30 – they were down 25 percent from a year earlier, the lowest since 1971.
Meanwhile, interior removals – that is, people inside the country who are apprehended away from the border – spiked upward by 25 percent.
Said Immigrant and Customs Enforcement's Acting Director Tom Homan, "The president made it clear in his executive orders: There's no population off the table. If you're in this country illegally, we're looking for you and we're going to look to apprehend you."
JERUSALEM:
Last Wednesday, President Trump kept a promise made but not kept by Presidents Bill Clinton, George W. Bush, and Barack Obama – to wit, he formally recognized Jerusalem as the capital of Israel and ordered U.S. officials to begin planning to move the U.S. Embassy from Tel Aviv to Jerusalem. Democrats and the media – but I repeat myself! – predictably, went nuts.
RUSSIA PROBE:
According to a financial report released Tuesday, Special Counsel Robert Mueller's probe into possible collusion between the Trump campaign and the Russian government has cost taxpayers $6.7 million, so far. Of that, $3.2 million was spent directly by the special counsel's office, and an additional $3.5 million was paid by the Department of Justice to support the investigation.
But that wasn't the big news of the week on the Russia probe front. Late Saturday last weekend, both The New York Times and The Washington Post reported a major development in the case, when they revealed that a key member of Mueller's team had been asked last summer to leave his position in the special counsel's office because he was found to have exchanged anti-Trump, pro-Hillary Clinton text messages with his FBI lawyer mistress, who also worked for a time on Mueller's team.
Peter Strzok, it turns out, wasn't just any FBI agent, he was what can only be described as the FBI's "Uber Agent." Strzok had also previously worked with then-FBI Director James Comey on the Hillary Clinton email investigation. He had been present for Hillary Clinton's FBI interview, along with the interviews of both Huma Abedin and Cheryl Mills, and he was one of those responsible for changing the phrase "grossly negligent" in Comey's draft exoneration memo – a standard that could have led to prosecution – to "extremely careless," which allowed Clinton to escape prosecution.
But wait, there's more. After the Clinton email investigation ended, Strzok signed the paperwork officially kicking off the FBI Russia probe, and he even helped interview former National Security Adviser Lt. Gen. Michael Flynn.
Worse, Special Counsel Mueller and the Department of Justice kept this information from the House Intelligence Committee's investigators, despite subpoenas that would have exposed those text messages if they had been responded to properly.
In fact, the news about Strzok only leaked when the DOJ concluded they couldn't hold out any longer. Only after the news went public last Saturday did the DOJ agree to make Strzok available to be questioned by House Intelligence.
It shouldn't have come as a surprise to anyone, then, when new FBI Director Christopher Wray appeared Thursday before the House Judiciary Committee and found himself in for a grilling. I found Congressman Jim Jordan's line of questioning particularly interesting. Essentially, Jordan said, the notion that one agent could edit a document to change "grossly negligent" to "extremely careless," sit in on interviews with Hillary Clinton, Cheryl Mills, and Huma Abedin, sign the paperwork opening the Russia probe, sit in on the interview with Michael Flynn, and then, and only then, get reassigned for being caught texting anti-Trump, pro-Hillary messages to his FBI lawyer mistress, stretched the bounds of credulity. "There has to be more," Jordan said, before proposing this theory – Strzok, Jordan suggested, must have been the guy who put together the FBI's application to the FISA court that led to the surveillance by the U.S. intelligence community of Trump campaign officials, and he probably did it by using the infamous Steele Dossier.
That would have meant that a political campaign hired a lawyer, who then hired an opposition research firm, which then hired a former British intelligence agent, who then hired Russians to help him put together an opposition research document that was then, to paraphrase Jordan, "dressed up to look like an intelligence document" to be put before the FISA court, which then allowed the U.S. government to spy on a political campaign.
Jordan suggested that one way FBI Director Wray could prove him wrong would be to release the application for the FISA warrant prepared by the FBI. And though Director Wray pushed back, House Judiciary Chairman Bob Goodlatte indicated that he agreed with Jordan, and would push to have the materials released by the FBI.
Strzok isn't the only member of Mueller's team to display a clear anti-Trump bias. Andrew Weissmann, one of Mueller's top aides, sent a congratulatory email to Sally Yates, the former acting attorney general, after Yates refused to have DOJ lawyers defend President Trump's initial travel ban – a refusal to follow a legal directive from her direct superior, the President of the United States, for which she was rightly fired.
Another Mueller probe attorney, Jeannie Rhee, served as the personal attorney for Ben Rhodes, the Obama Deputy National Security Adviser most famous for his role in pushing the terrible Iran nuclear deal, and also advised the Clinton Foundation, according to FOX News' Laura Ingraham.
And another key Mueller aide – Aaron Zebley – previously served as Mueller's chief of staff at the FBI and as a senior counselor in the National Security Division at DOJ. FOX News' Tucker Carlson reported Thursday evening that back in 2015, Zebley served as a lawyer for Justin Cooper, the Clinton IT staffer who set up Hillary Clinton's unsecured private email server and then, later, famously destroyed her old Blackberry smartphones with a hammer.
SEXUAL HARASSMENT:
According to historians of this sort of stuff, the last time three Members of Congress announced their resignations in the same week was more than a century and a half ago, during the Civil War. So last week was a red-letter week for such historians, as three Members – Democrat Sen. Al Franken of MN, Democrat Congressman John Conyers of MI, and Republican Congressman Trent Franks of AZ – all announced their resignation or their intent to resign their positions in the coming days.
Meanwhile, in addition to Republican Congressman Blake Farenthold, who settled a claim with $84,000 in taxpayer money, and Democrat Congressman Ruben Kihuen, who denied accusations found credible enough by Nancy Pelosi that she called on him to resign, we learned last week that Democrat Congressman Alcee Hastings – who was elected to Congress only after having been impeached as a federal district judge earlier in his career – also was accused of sexual harassment by a staffer on the Helsinki Commission, which used $220,000 in taxpayer funds to settle the claim that he still denies.
And Axios reported last week that as many as 40 Members of Congress may be affected before all is said and done.
SPENDING:
So far, so good. The Continuing Resolution that passed both House and Senate last week and was signed by President Trump on Friday did not contain any language regarding so-called "Dreamers" or any health insurance company bailouts. Neither did it contain any language busting the budget caps set by the 2011 Budget Control Act.
Both Senate Majority Leader Mitch McConnell and House Speaker Paul Ryan, in fact, sounded like solid conservatives all week long as they discussed the short-term Continuing Resolution. Both said that since the president's executive action terminating the DACA program doesn't go into effect until March, there was no need at all to include a DACA fix in the spending bill now. And while McConnell promised support for two of Maine Republican Sen. Susan Collins' priorities – passage of the Alexander-Murray legislation and a companion bill she co-authored, both of which send taxpayer money by the billions to the health insurance companies to help them pay for ObamaCare spending – Ryan pointedly noted that he does not feel bound by McConnell's promises.
In fact, as far as conservatives are concerned, the only problem with the spending bill was that it did not extend government funding until past Christmas. On all other fronts, both Ryan and McConnell held firm in support of conservative and Republican principles.
Does that mean that both of them somehow got spine transplants without telling us? Hardly.
As I told you months ago, what's happening here is choreographed – they both know they need every vote they can get to pass their tax reform bill. There's just no room for error here. That means they need conservatives on board. And as the Monday evening mini-rebellion by the House Freedom Caucus over the motion to instruct conferees on the tax reform bill shows, they're right to be concerned.
Their eventual cave-in to Democrat demands on the full-year omnibus spending bill will not come until AFTER the tax reform conference report has passed and been sent to the president for his signature.
Once that happens – which, if their schedule holds, will be sometime the week of December 18 – I fully expect to see dead canaries all over the place. The cave-in will happen rapidly, and conservatives will once again be on the outs.
That's what I EXPECT. However – and I say that in ALL CAPS, "HOWEVER" – there IS a possibility that I could have it wrong. In acknowledging that, I am acknowledging the triumph of hope over experience.
Last week's exercise showed both Ryan and McConnell that a spending bill with GOP priorities and no Democrat priorities COULD get through the House based solely on the votes of Republicans. Of the 235 votes that were cast in favor of the short-term C.R., 221 of them were cast by Republicans.
And those same 221 Republicans would likely cast a vote for a full-year omnibus spending bill if it didn't contain a DACA fix or an insurance company bailout.
So the problem isn't the House, it's the Senate, where a presumed filibuster on the motion to proceed gives Democrats leverage to threaten a shutdown by refusing to proceed to consideration of the bill unless they have their demands met.
So how would it be possible to pass a spending bill without a DACA fix or an insurance company bailout? If every Republican senator voted to invoke cloture, and at least eight Democrats did. Then you'd have 60 votes to invoke cloture, and you could consider the bill on the floor. And then, presumably, you'd have the same 60 votes to invoke cloture on the bill itself, and bring debate to an end, leading to a vote on final passage.
Remember, there are 10 Democrat senators running for reelection in states Donald Trump won. They may not be willing to vote to shut down the government because their colleagues didn't get their DACA fix or their ObamaCare insurance company bailout.
But the only way we'll know that is if Ryan and McConnell think it's at least worth a shot. Ryan would have to pass that omnibus package through the House, and McConnell would have to be willing to put it on the floor and then dare the Democrats to vote against cloture on the motion to proceed.
As I said … the triumph of hope over experience. Stay tuned.
TAX REFORM:
Both the House and Senate have now appointed conferees to the conference committee for H.R. 1, the Tax Cut and Jobs Act.
House Republicans appointed Kevin Brady, the chairman of the House Ways and Means Committee; Rob Bishop, chairman of the House Committee on Natural Resources; Fred Upton, chairman of the House Committee on Energy and Commerce; Devin Nunes; Peter Roskam; Diane Black; Kristi Noem; Don Young; and John Shimkus.
House Democrats selected Richard Neal; Sander Levin; Lloyd Doggett; Raul Grijalva; and Kathy Castor.
Senate Republicans appointed Orrin Hatch, the chairman of the Senate Finance Committee; Mike Enzi, the chairman of the Senate Budget Committee; Lisa Murkowski, the chairman of the Senate Energy and Natural Resources Committee; John Cornyn; John Thune; Rob Portman; Tim Scott; and Pat Toomey.
Senate Democrats chose Ron Wyden; Bernie Sanders; Patty Murray; Maria Cantwell; Debbie Stabenow; Robert Menendez; and Tom Carper.
House Ways and Means Committee Chairman Kevin Brady, one of the two co-chairs of the conference committee, has announced that the conference committee will hold an open meeting on Wednesday, December 13, at 2 PM.
By then, the staffs of the Ways and Means Committee and the Finance Committee will have already been working for days behind closed doors, negotiating over how to get these two bills closer together. They worked over this weekend, and they'll work over next weekend, to get this conference report done and in shape for a final vote.
House Majority Leader Kevin McCarthy said on the floor Thursday, in laying out the calendar for the next few weeks, that he did not anticipate bringing a conference report to the floor for a vote this week. Rather, he said, it was more likely that the conference report would be complete and ready for a vote next week – a week the House had originally scheduled for recess. I anticipate that if they hit their target, and get the conference report finalized by the end of this week, we'll be looking at votes in the House on Wednesday, December 20.
Of course, that's the same week the current short-term Continuing Resolution expires.
SUGGESTED READING:
JENNY BETH MARTIN/TEA PARTY PATRIOTS:
Hill: Jenny Beth Martin: GOP Leaders Need To Get Serious About Our Massive Debt Problem
WT: Jenny Beth Martin: Justice Gorsuch Drives Home Patent Protection
AP: Attorney General Files Amicus Brief In Tea Party IRS Case
Federalist: Problematic Women Episode 22: #MeToo, Kellyanne Conway, and Time Magazine
CLINTON EMAILS:
DC: Top Clinton Aides Face No Charges After Making False Statements To FBI
DC: Anti-Trump FBI Agent Softened Comey's Description Of Clinton's Email Conduct
NRO: Obama's Conflict Tanked the Clinton Email Investigation — As Predicted
DS: GOP Lawmakers Press for Investigation of FBI's 'Special Treatment' of Hillary Clinton Probe
IMMIGRATION:
WSJ: Supreme Court Says Trump Travel Ban Can Go Into Effect for Now
AP: Detentions Spike, Border Arrests Fall in Trump's First Year
DS: DACA Is Not What the Democrats Say It Is. Here Are the Facts.
JERUSALEM:
NYT: Trump Recognizes Jerusalem as Israel's Capital and Orders U.S. Embassy To Move
Times Of Israel: Senate Unanimously Passes Bill Marking 50 Years Since Jerusalem Reunification
NRO: Who's Playing Politics on Israel?
NYT: The Conflict in Jerusalem Is Distinctly Modern. Here's the History.
NYT: The Jerusalem Issue, Explained
RUSSIA PROBE:
Hill: Mueller's Probe Expenses Totaled $6.7 Million In Early Months
ABC News: Mueller Details $6.7M Spent in Early Months of Russia Probe
NYT: Mueller Removed Top Agent in Russia Inquiry Over Possible Anti-Trump Texts
WaPo: Top FBI Official Assigned to Mueller's Russia Probe Said To Have Been Removed After Sending Anti-Trump Texts
DC: Report: Anti-Trump FBI Agent Conducted Michael Flynn Interview
WSJ: Mueller's Credibility Problem
Daily Wire: Breaking: Key FBI Agent Involved In Russia Investigation, Exonerating Hillary, Targeting Flynn, Also Sent Anti-Trump Text Messages, Fired By Mueller
NRO: The Incredible Tale Of A Reckless, Partisan FBI Agent And Our Partisan Bureaucracy
Fox News: Over 10,000 Texts Between Ex-Mueller Officials Found After Discovery Of Anti-Trump Messages
NRO: On Strzok, Let's Wait For The Evidence
Fox News: Top DOJ Official Demoted Amid Probe Of Contacts With Trump Dossier Firm
FOX: Jordan: 'There Has To Be More' to the Story of Why FBI Agent Was Kicked off Mueller's Team
CNN: Exclusive: Previously Undisclosed Emails Show Follow-Up After Trump Tower Meeting
Hill: Conservatives Ramp Up Attacks On Mueller
WaPo: Republicans Hammer Mueller, FBI as Russia Investigation Intensifies
Hill: The Mueller Investigation Needs Attorneys Without Conflicts
NRO: McCarthy: Did the DOJ Misuse the Steele Dossier — To Spy on the Trump Campaign?
CR: Mueller Investigator Previously Defended Clinton IT Staffer
SECOND AMENDMENT:
WaPo: House GOP's Gun Bill Vote Could Fracture Bipartisan Coalition On Background Checks
Hill: House Passes Concealed Carry Gun Bill
SEXUAL HARASSMENT:
WaPo: Congressman Who Settled Sexual Harassment Complaint To Reimburse Taxpayers
Politico: Conyers Announces He's Leaving Congress, Endorses Son As Successor
ABC News: Nevada Democrat , Accused Of Sexual Misconduct, Says He Won't Resign
Politico: Another Woman Says Franken Tried To Forcibly Kiss Her
Fox News: Al Franken Told To Resign By Several Female Democratic Colleagues After Sixth Woman  Accuses Him Of Sexual Misconduct
Politico: Inside The Demise Of Al Franken
CNN: Sexual Harassment Settlement Money Back In Spotlight On Capitol Hill
WE: Al Franken Resigns On Senate Floor, But Admits No Wrongdoing
RC: Want To Know Who Else Has Been Accused Of Sexual Harassment In Congress? Good Luck
RC: Arizona's Trent Franks To Resign January 31st
WSJ: Republican Trent Franks Resigns Over Sexual-Harassment Allegations
Politico: Representative Trent Franks To Resign After Discussing Surrogacy With Female Staffers
AP: Ex-Aide: Franks Offered $5M To Carry His Child
Politico: Female Aides Fretted Franks Wanted To Have Sex To Impregnate Them
RC: Exclusive: Taxpayers Paid $220K To Settle Case Involving Rep. Alcee Hastings
Hill: Congress Reeling from Sexual Harassment Deluge
SPENDING:
RC: Freedom Caucus Seeks To Delink Tax And Spending Negotiations
Politico: House Conservatives Almost Topple Tax Vote
Hill: Immigration In Spotlight As Budget Battle Intensifies
Politico: House GOP Leaders Vow No Deals With Democrats On Stopgap Funding
Hill: House GOP Delays Work On Spending Bill After Conservative Demands
RC: Deadline Looming, House GOP Keeps Talking About Funding Options
Politico: GOP Leaders Tamp Down Opposition To Shutdown Strategy
WSJ: House Republicans Seek To Link Debt Ceiling Increase To Spending Bill
Hill: Schumer Walks Tightrope On Shutdown, Immigration Fights
Hill: Trump Rips Democrats A Day Ahead Of Key White House Meeting
Hill: Pelosi: Democrats Will Oppose Short Term Spending Bill
Politico: Congress Clears Spending Bill, Averting Shutdown
Hill: White House: Tentative Deal Reached On Defense Spending
Hill: House Passes Bill To Avoid Shutdown
Hill: Senate Sends Funding Bill To Trump To Avert Shutdown
WaPo: Trump Signs Spending Stopgap, Kicking Spending Deadline to Dec. 22
Hill: ObamaCare Fight Could Threaten Shutdown Deal
Hill: Five Issues That Could Derail a Spending Deal
TAX REFORM:
Bloomberg: Death To Democrats, How The GOP Tax Bill Whacks Liberal Tenets
Tax Foundation: Important Differences Between the House and Senate Tax Reform Bills Heading into Conference
NYT: Tax Bill Is Likely To Undo Health Insurance Mandate, Republicans Say
Politico: Collins' ObamaCare Deal Faces Moment of Truth
Hill: Ryan's Office Warning He Was Not Part of Deal on ObamaCare: Source
Politico: Final Tax Bill Vote Won't Come Next, GOP Leader Says
URANIUM ONE:
Hill: DOJ Failed To Interview FBI Informant Before It Filed Charges In Nuclear Bribery Case
MISCELLANEOUS:
Politico: Ryan Weighed Stripping Frelinghuysen Of Chairmanship
Politico: Food Stamp Changes May Usher In Welfare Reform Push
Politico: Politico-Harvard Poll: Democrats And Republicans Still Fixated On Health Care
WT: Brian Ross Removed from Trump Coverage After Suspension Ends, ABC News Says
WaPo: Once A Populist, Trump Governs Like A Conservative
Hill: House Rejects Democrat's Resolution To Impeach Trump
Politico: Collin's ObamaCare Deal Faces Moment Of Truth